I usually don't cover the Grammy nominations when they come out, mostly because I don't care that much about the Grammys? The only people who really, really care about the Grammys are, like, Taylor Swift and Kanye West. Everybody else just treats the Grammys with a shrug. I mean, it must be nice to win a Grammy, but unlike the big film awards, being a Grammy-winning artist isn't some huge deal, one way or the other. And much like the film industry, the Grammys have such a rotten history of not recognizing the contributions of artists of color, it's easy to not take the Grammys seriously. So why care this year? Because the Grammys are setting up a showdown between Adele and Beyonce! You can see the full list of nominations here. Here are some of the big ones:
Song of the Year
Beyoncé, "Formation"
Adele, "Hello"
Mike Posner, "I Took a Pill in Ibiza"
Justin Bieber, "Love Yourself"
Lukas Graham, "7 Years"

Record of the Year
Adele, "Hello"
Beyoncé, "Formation"
Lukas Graham, "7 Years"
Rihanna, "Work (feat. Drake)"
Twenty One Pilots, "Stressed Out"

Album of the Year
Adele, 25
Beyoncé, Lemonade
Justin Bieber, Purpose
Drake, Views
Sturgill Simpson, A Sailor's Guide to Earth

Best New Artist
Kelsea Ballerini
The Chainsmokers
Chance the Rapper
Marin Morris
Anderson .Paak

Best Pop Solo Performance
Adele, "Hello"
Beyoncé, "Hold Up"
Justin Bieber, "Love Yourself"
Kelly Clarkson, "Piece by Piece (Idol Version)"
Ariana Grande, "Dangerous Woman"

Best Pop Vocal Album
Adele, 25
Justin Bieber, Purpose
Ariana Grande, Dangerous Woman
Demi Lovato, Confident
Sia, This Is Acting
Interestingly enough, Beyonce scored more nominations than Adele, and Beyonce was nominated across the pop, rock, R&B and rap categories for various songs off Lemonade. Drake, Rihanna and Kanye West (for Life of Pablo) all scored eight nominations each. I pretty much think that in the biggest categories, it will be a head-to-head battle between Adele and Bey too. Lemonade is arguably the strongest album Beyonce has ever made, and Adele's 25 is her huge "comeback" album after a four-year absence. It will be interesting to see how everything shakes out. Also: Beyonce and Adele are tight. They're not BFFs, but they love and respect each other and they're very friendly. I hope their fandoms don't fight, because Adele is straight-up a card-carrying member of the Beyhive.
Oh, and "I Took A Pill in Ibiza" is a terrible f—king song. And who thinks The Chainsmokers will win Best New Artist?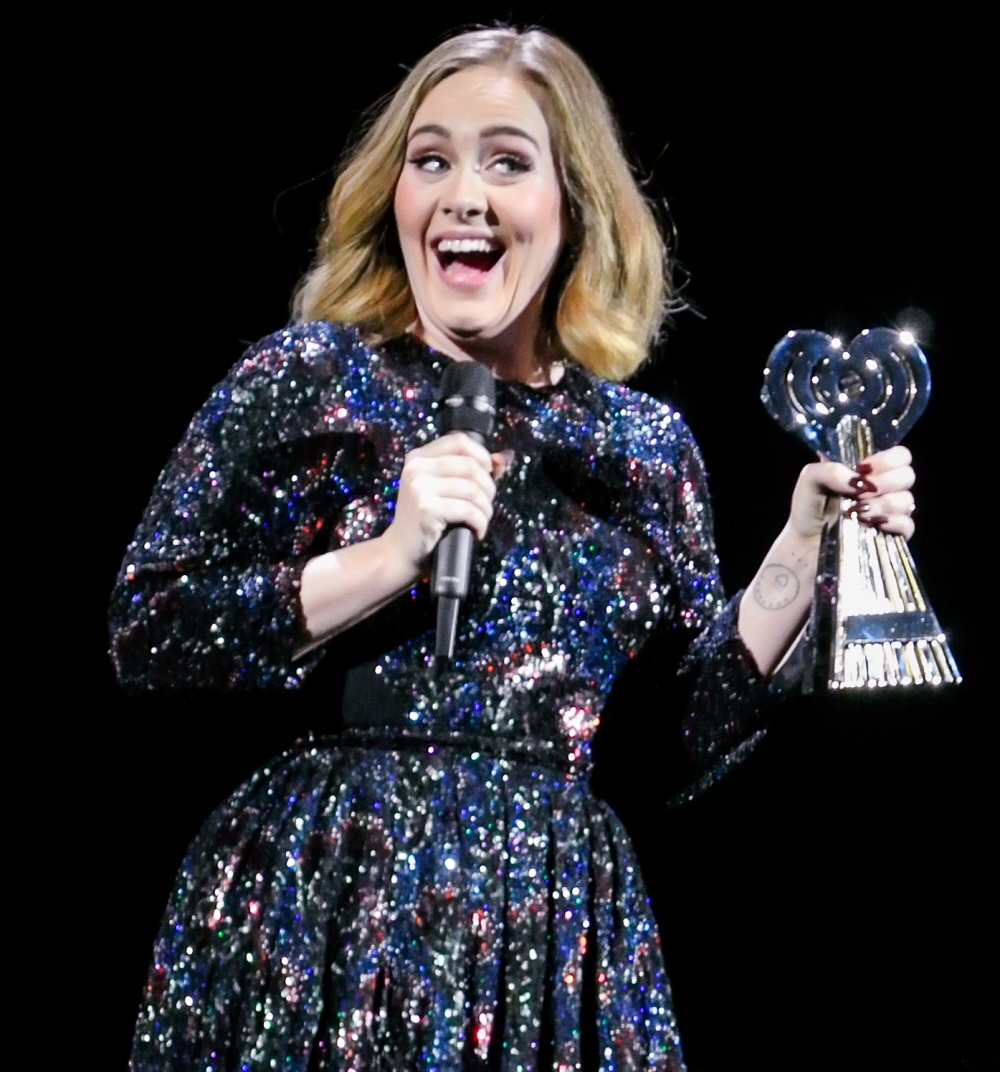 Photos courtesy of WENN.