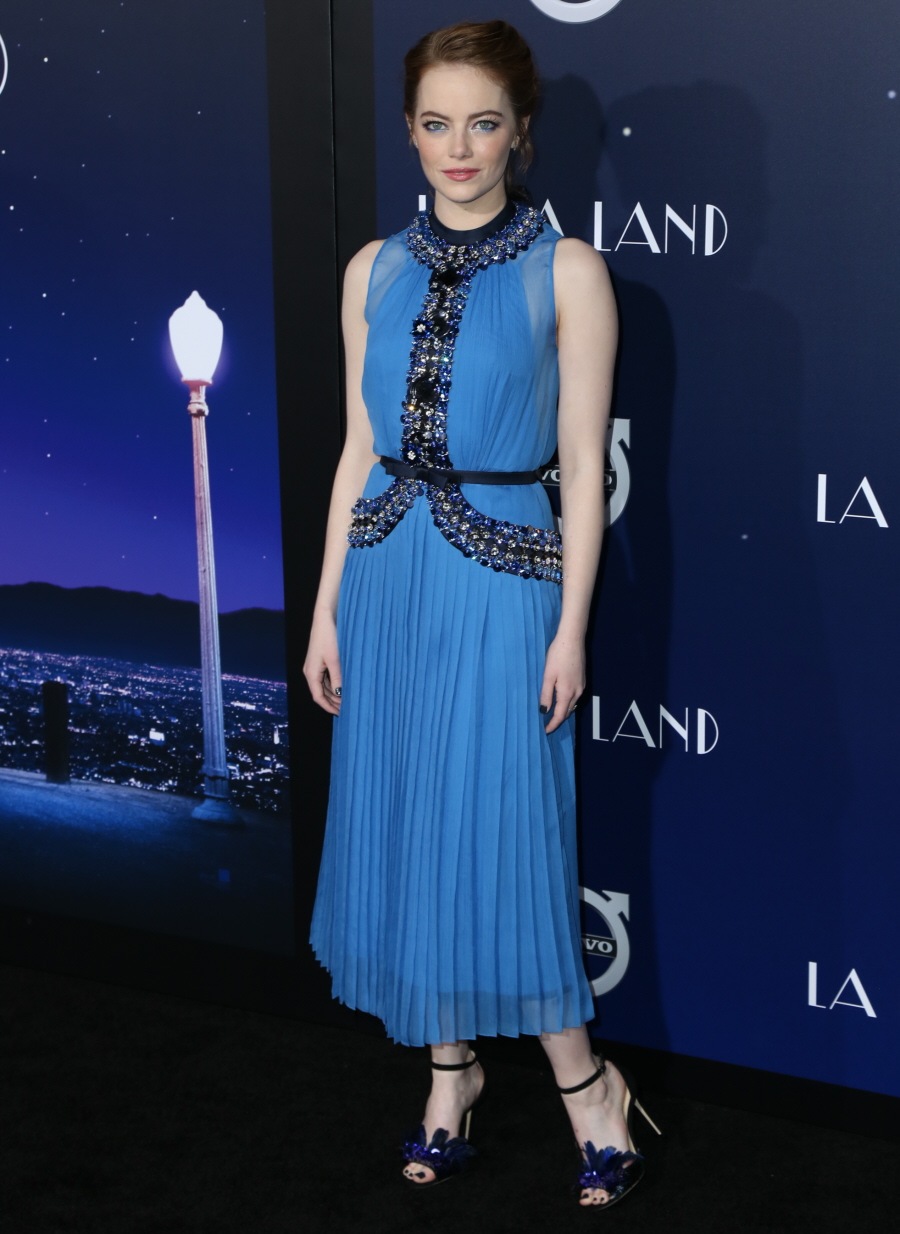 Two of this year's potential Best Actresses had their premieres last night. And since there aren't many stories to go along with Emma Stone and Ruth Negga, I thought I might as well combine these photos. Emma Stone attended the LA premiere of La La Land, a sweet little musical which is getting rave reviews all over the place. Emma is considered a frontrunner in the Oscar race, although her costar Ryan Gosling isn't getting much awards buzz.
For the LA premiere, Emma chose this somewhat uneventful Prada dress. Something nice: it's a beautiful color. Something not-nice: I don't know, I'm just not feeling this. It's a cute dress for a holiday party, but the thing about Emma Stone is that one of the big reasons why people are excited for her Oscar campaign is that she usually has interesting fashion. Like, we need a certain number of fashion girls attending the awards shows or else it gets really boring. Emma better deliver! PS… I do love her shoe choice here though.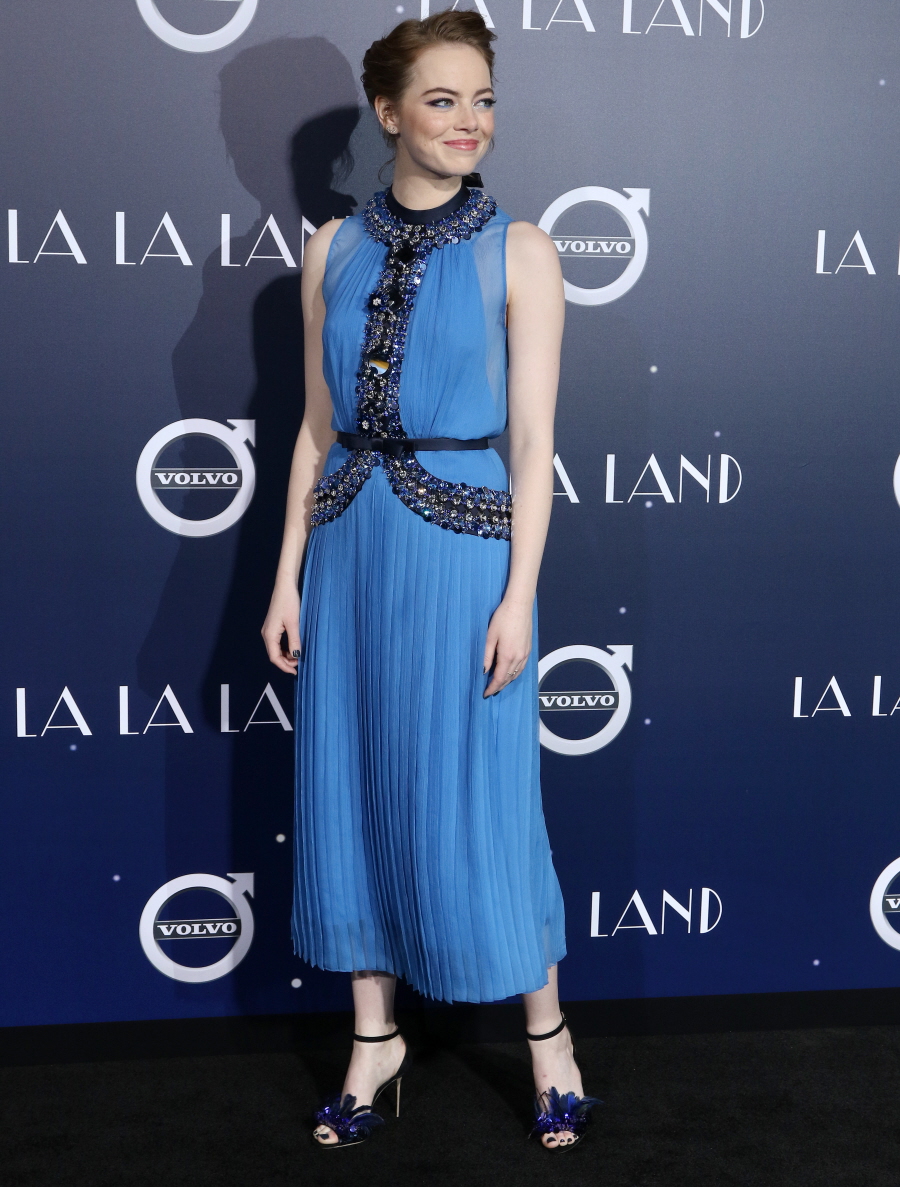 As for Ruth Negga, she will likely get nominated for some big awards for her performance in Loving. Much like my feelings about Emma, I have high hopes that Ruth has a great stylist and that she's going to rock all of the red carpets. Thus far, I've found her style somewhat underwhelming. I get the feeling that she likes dressing up and having fun with it, but… more drama, please! This Valentino look isn't doing anything for me. She's been wearing a lot of Valentino this fall though, so maybe she has some connection to the fashion house.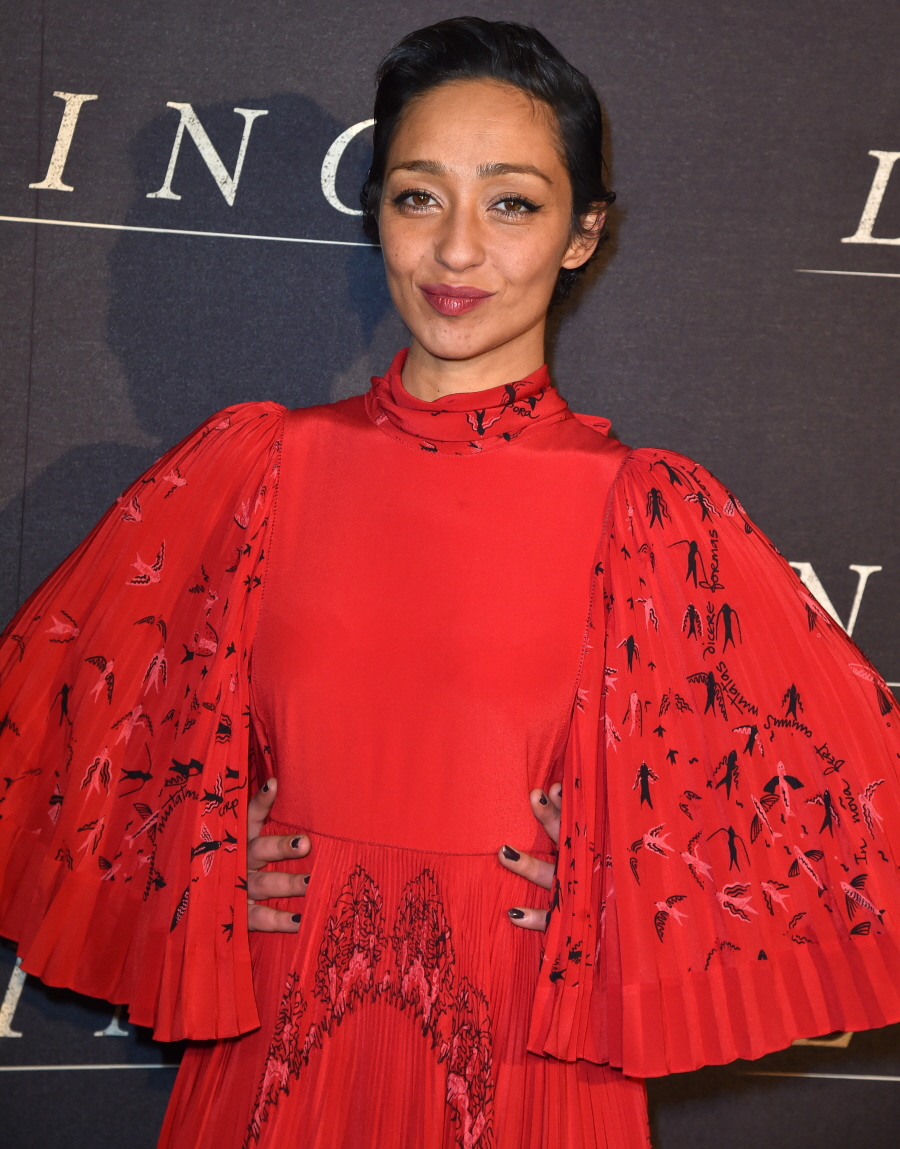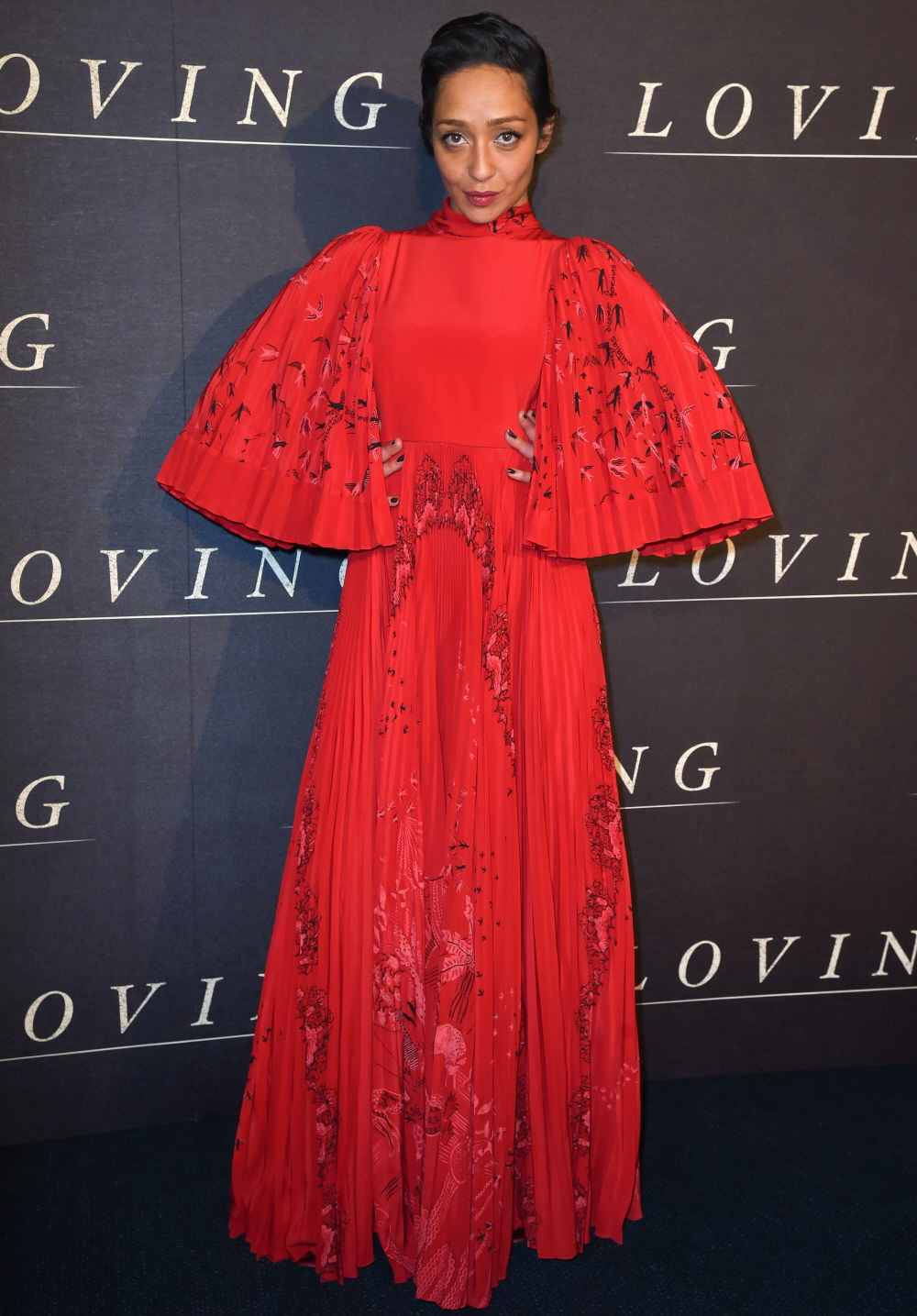 Bonus photo of Ryan Gosling at the La La Land premiere.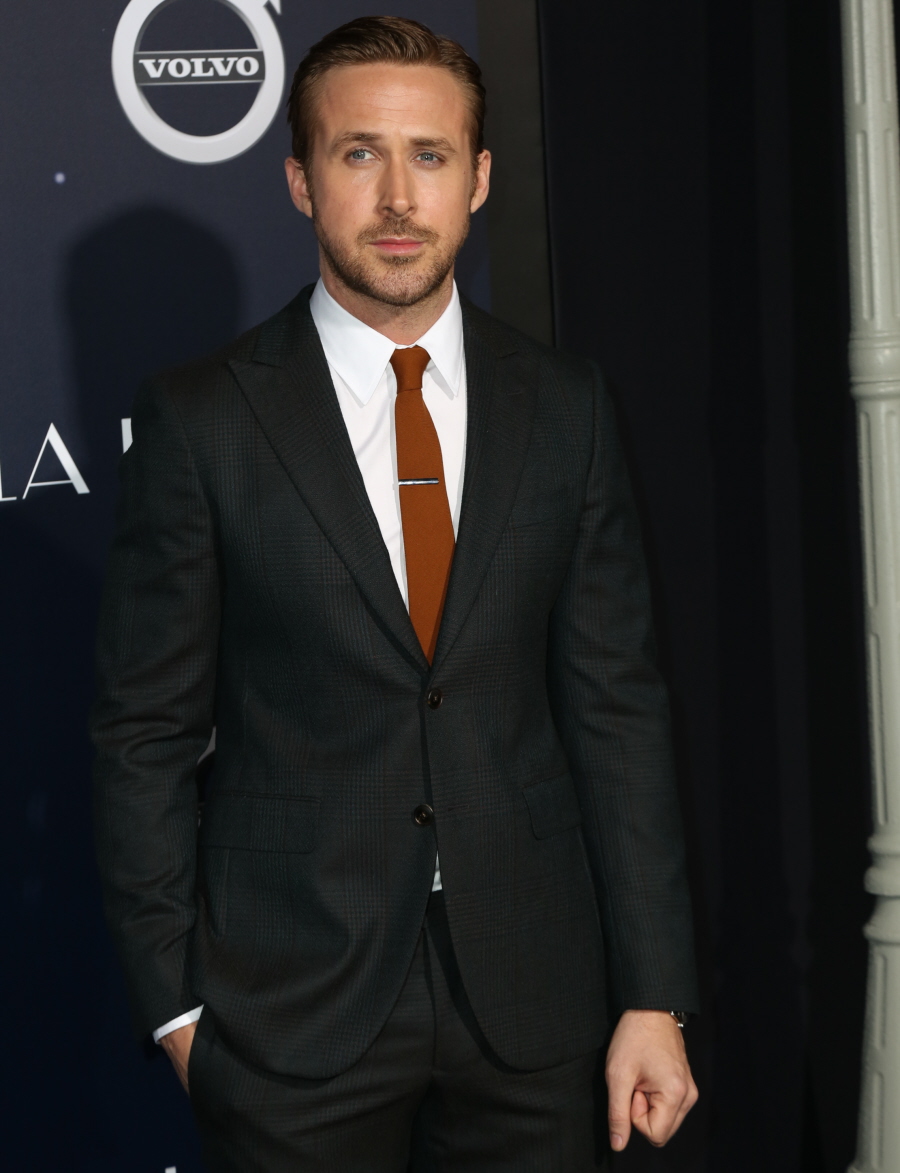 Photos courtesy of Fame/Flynet.