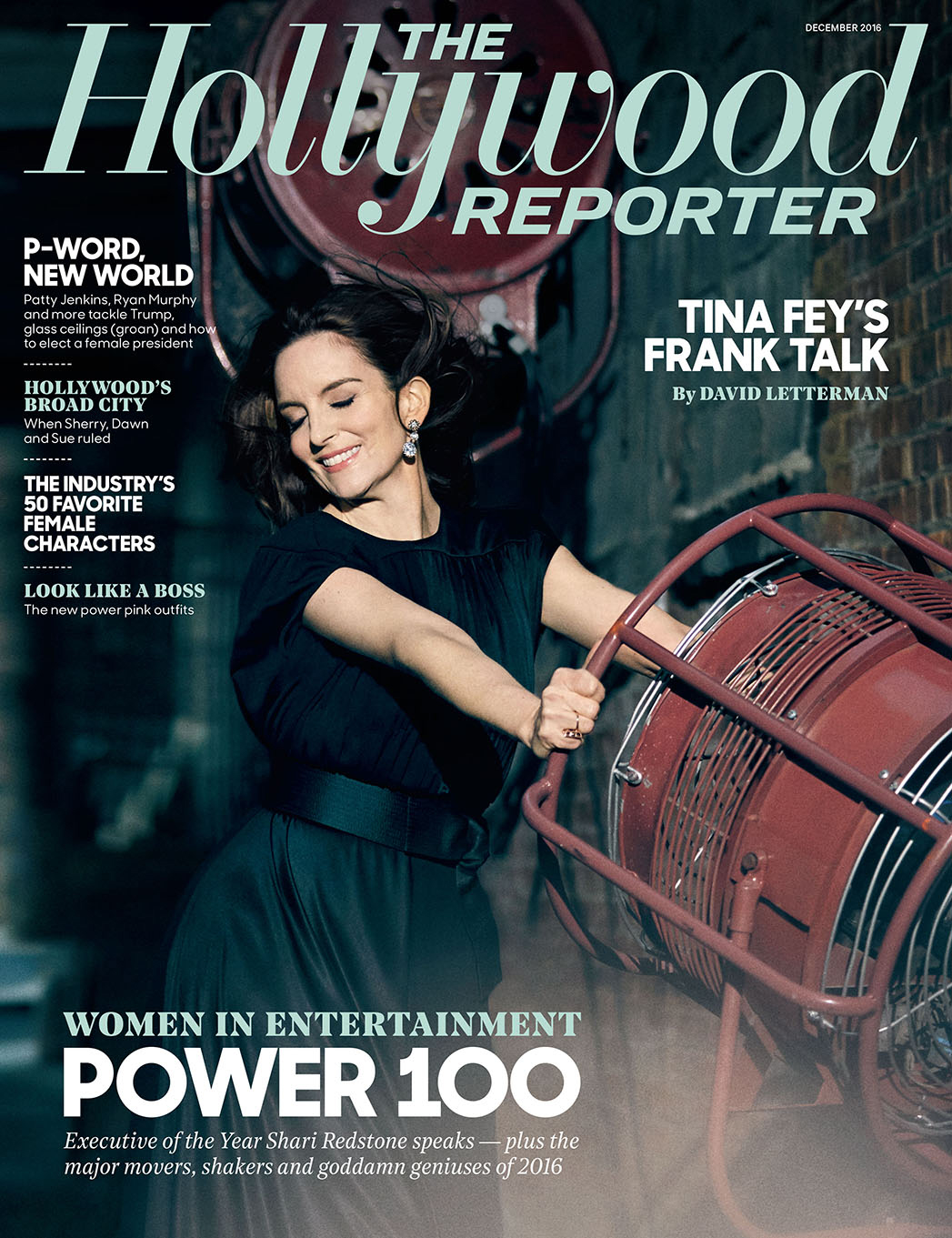 Tina Fey is the recipient of this year's Sherry Lansing Leadership Award, given by the Hollywood Reporter as part of their annual Women In Hollywood event. I think Tina is a good choice – she's a writer, producer and actress, she's creating hit TV shows and developing scripts, and she is a role model in and out of the industry. Does Tina have some flaws? Sure. She can be a bit myopic about diversity issues, and she can be a full-on Mean Girl to other women who she doesn't respect. But overall, the world is a better place because of Tina Fey. For her award, THR gave her this week's cover, and they sent David Letterman to interview her in New York. The result is actually a great read about politics, feminism, child-rearing, comedy and more. You can read the full piece here at THR. Some highlights:
On President Trump: "How are we going to proceed with any kind of dignity in an increasingly ugly world? And I actually was thinking — because I've got to write something for when I get the award — to use Sherry Lansing as an inspiration because she was a lady who worked in a very, very ugly business and always managed to be quite dignified. But in a world where the president makes fun of handicapped people and fat people, how do we proceed with dignity? I want to tell people, "If you do two things this year, watch Idiocracy by Mike Judge and read Leni Riefenstahl's 800-page autobiography and then call it a year… She grew up in Germany. She was in many ways a brilliant pioneer. She pioneered sports photography as we know it. She's the one who had the idea to dig a trench next to the track for the Olympics and put a camera on a dolly. But she also rolled with the punches and said, "Well, he's the fuhrer. He's my president. I'll make films for him." She did some terrible, terrible things. And I remember reading [her book] 20 years ago, thinking, "This is a real lesson, to be an artist who doesn't roll with what your leader is doing just because he's your leader."

Whether she worries about her daughters dealing with jerky men: "I worry, [but] I have confidence that they are both strong enough to fight back, and I think they will feel empowered to call attention to any wrongdoing in their lives.

How she feels about getting awards: "This one makes me a little nervous. Have I really done enough to warrant this? Sometimes I tell myself, "Well, what would a guy do? He'd take it." They wanted to give me that Mark Twain Prize [for humor] in 2009, and I said, "I don't think this is appropriate." And Lorne Michaels said to me, "Just take it while your parents are alive," which is very smart.

Awareness of feminism: "It feels like we were on the precipice of things getting pretty good, and now we're in a bit of a throwback moment. I definitely came out of last month feeling misogyny is much more real than two years ago. But the thing I worry about [more] than actual human interaction is the internet. Because that's just despicable: people just being able to be awful to each other without having to be in the same room. It's metastasizing now, thanks to our glorious president-elect who can't muster the dignity of a seventh-grader. It's so easy for people to abuse each other and to abandon all civility.

On Alec Baldwin's Twitter beef with Trump: "Did you see that my friend Mr. [Alec] Baldwin is in a Twitter feud with our president-elect? At one level, it just makes me feel sick for the state of the world because it's so beneath a president, but also my feeling is: "You think you're good at being a jerk on Twitter? You will now face the grandmaster of being a jerk on Twitter."

TV is better than film: "I went to vote for the People's Choice Awards online because actors in our show got nominated, and I realized that I hate everything. Every movie. "That was dumb, didn't see it, haven't seen it, hated it." TV might be better than movies. Shh, don't tell anyone… No, I stand by it. TV's better than movies. Everybody knows it. I mean, we act like they're so great, but what was the last great movie you saw?
The last great movie I saw was Moonlight, and I would recommend it to Tina Fey! But I agree, we're living in a golden age of television, but that's only because network television screwed the pooch a decade ago. Now premium cable and basic cable have all of the best stuff. As for what she says about Trump… what I find interesting is that I've never gotten the impression that Tina Fey is a liberal person. She's said before that her father was a Republican, and for the most part, she avoids talking politics in interviews. But it's clear she absolutely loathes Trump. Also: "I definitely came out of last month feeling misogyny is much more real than two years ago." Yes. And it's heartbreaking, isn't it? Like, it just feels like we've taken a giant step back. It's sickening.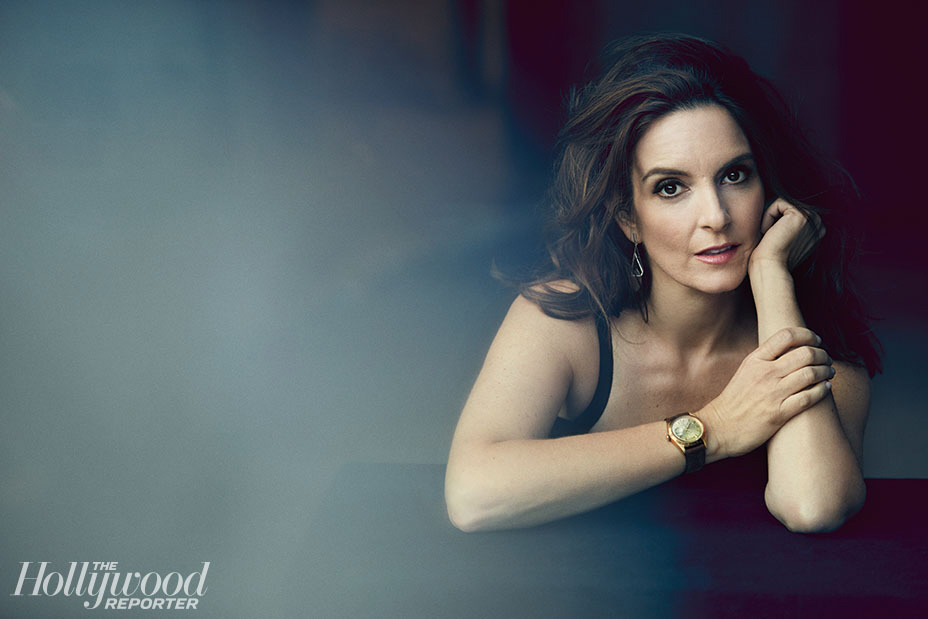 Photos courtesy of THR.