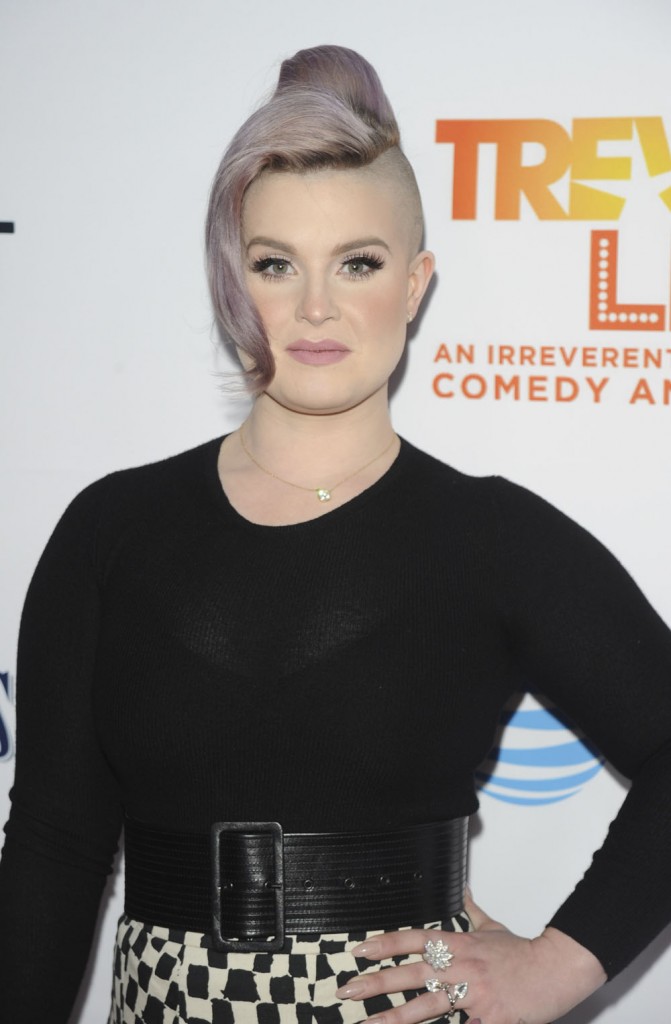 The Trevor Project is a group focused on suicide prevention among high risk LGBTQ youth. They have a very good reputation and are one of the organizations I donated to instead of giving too many gifts this season. (As I've mentioned before, see John Oliver's list of groups to donate to, the Trevor Project is on there.) It's though that Trump's presidency will be particularly difficult on gay youth, since his Vice President, Mike Pence, likely supports the brutal practice of conversion therapy, aka abusing gay people to convince them to act straight. (Pence's spokesperson denies that Pence supports conversion therapy, although his long record of anti-LGBT legislation speaks to the contrary and he at least supports it tacitly.) So people of all minority groups, including the LGBT community, are understandably skeptical of Trump's administration, particularly because of their horrible rhetoric and their equally appalling voting records. It's going to be ok though guys, because Kelly Osbourne says we should just give Trump a chance! She said this at a TrevorLive event while accepting an award for her contributions to the community.
"We're living in a time when we might not have the future president that we wanted in this country," Osbourne told the largely LGBTQ audience. "And as an immigrant who can't vote, I don't really get to say much. But tonight, I do. People voted for him. So just like they gave us a chance to love equally, we will fight to keep that."

"But we have to give him a chance," said Osbourne. "And we do it by spreading love, not hate." In an emotional acceptance speech, Osbourne, who has been active with the West Hollywood-based Trevor Project LGBTQ youth crisis prevention group for years, said, "Thank you so much to The Trevor Project, not for this award, but because of what you do. You save so many lives."
[From The Hollywood Reporter via OMG Blog]
Kelly Osbourne, taking it upon herself to lecture a group of people who work with at-risk LGBT youth about how they should give the new administration a chance to take away their rights and the rights of their clients, neighbors, friends and family. This is shockingly tone deaf but I guess we wouldn't expect anything less from Kelly "'who will clean your toilets' if Latinos get kicked out" Osbourne. The people urging us to give Trump a chance to enact his fascist agenda are the ones who will be least affected by it, the one who are insulated from the concerns of everyday life. They want us to give these a-holes a chance to burn down everything our parents and our grandparents fought for. That's what Kelly and the "give them a chance" people are advocating. At least she doesn't have to worry about health care, because it's free where she comes from.
If someone proposed a ban on looking like a Q-Tip you know that Kelly would give up that "let's all get along" bullsh-t she's spouting and would come out swinging.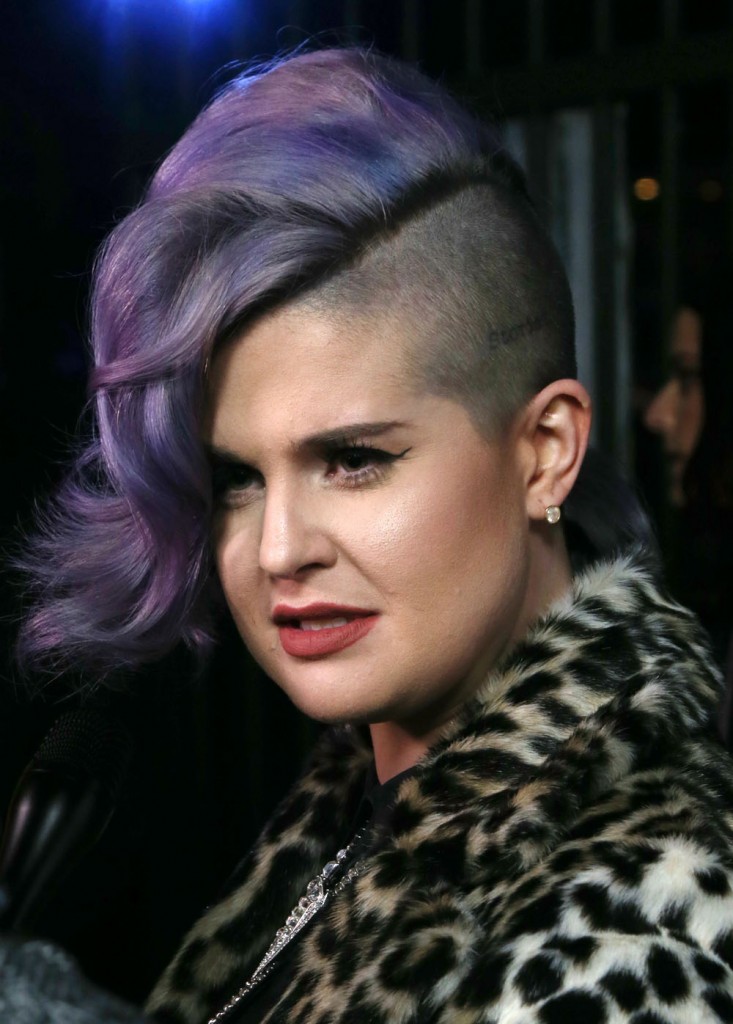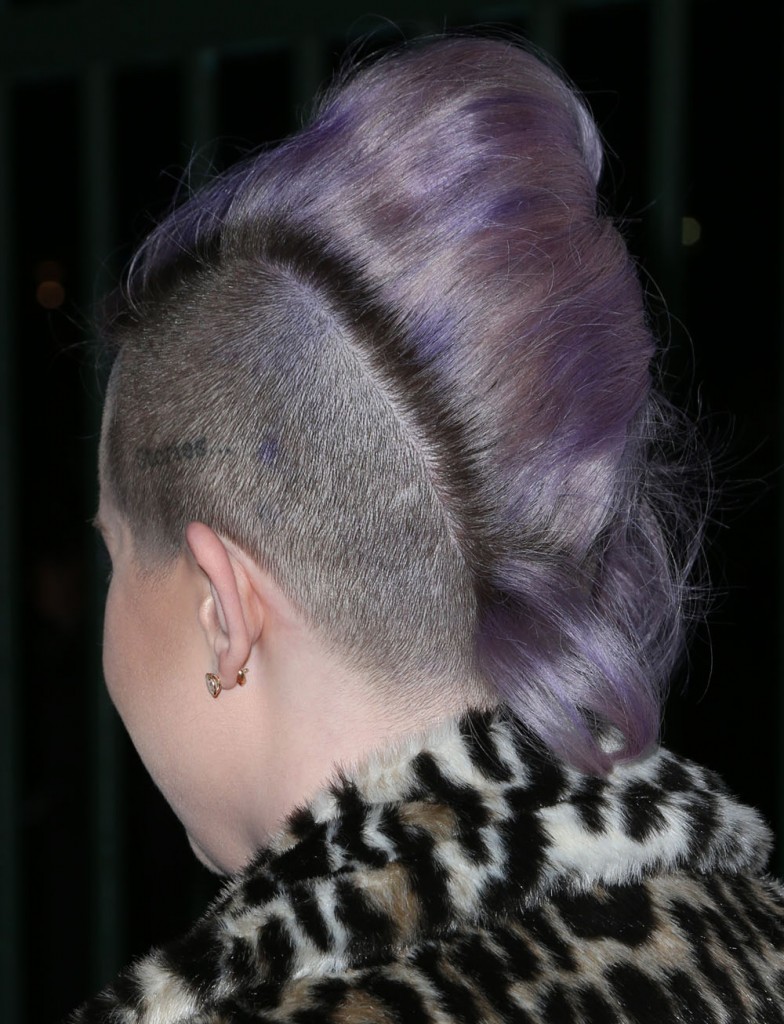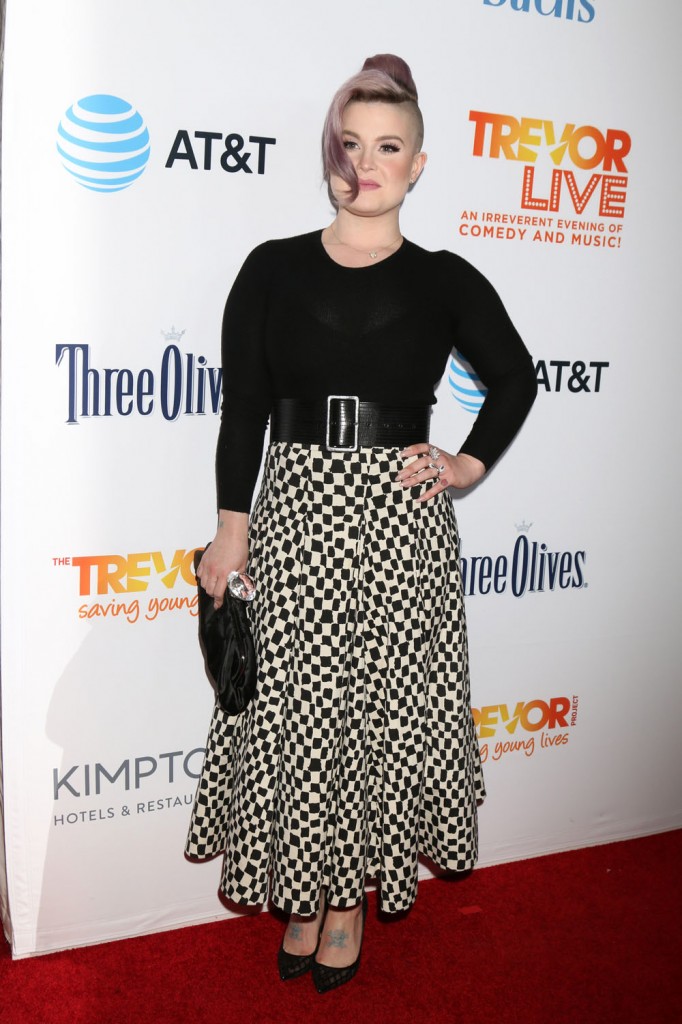 Photos credit: WENN.com