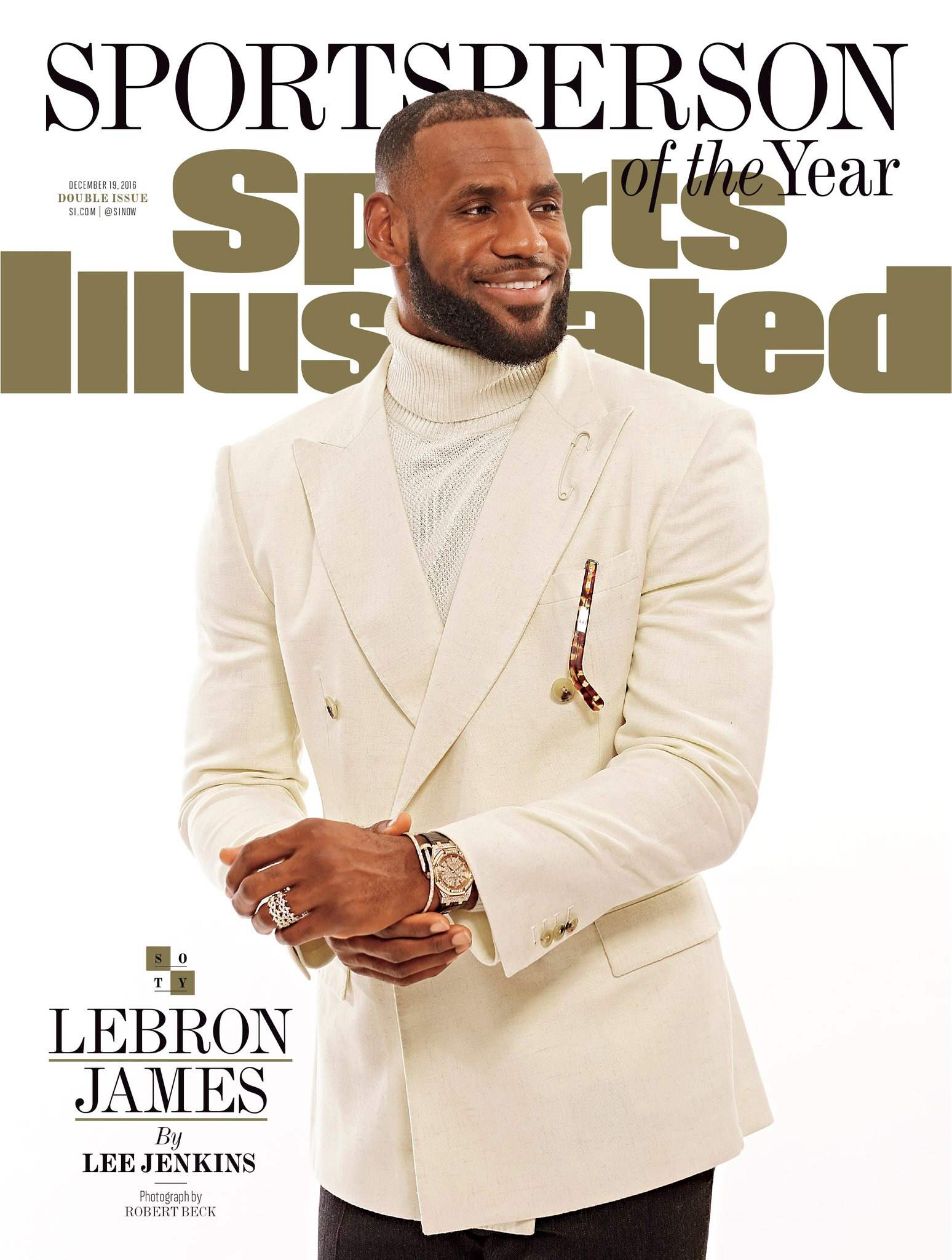 As I'm sure everyone knows by now, LeBron James was named Sports Illustrated's Sportsperson of the Year. The Cavaliers won the championship, LeBron got another ring and it just feels like LeBron has really come into his own as a political advocate and activist. He endorsed Hillary Clinton, he spoke out about Black Lives Matter, and he donated millions of dollars to the Muhammed Ali exhibit at the Smithsonian. And that's just this year. He's also pledged tens of millions of dollars to ensure that at-risk Ohio kids get a college education.
As for LeBron's political activism, note the fact that he's wearing a HUGE safety pin on his lapel on the SI cover. You know what that means, and I love that he's giving a signal to all of the allies out there. In the SI interview, he also discussed what it was like to publicly endorse Hillary Clinton, and how he feels about Donald Trump's victory. You can read the full profile here (it's a really good read and I totally cried). Some highlights:
On the decision to speak at a Clinton rally: He decided that if the race was close at the end, and he could make a difference, he'd muster a few words. "I get nervous," James admits. "People give me notes, bullet points, but I don't know what I'm going to say. I just talk from the heart."

What Clinton said to him: "As big as you are, as busy as you are, it humbles me that you'd take the time to do this," Clinton tells James, when they meet backstage. "Of course," James responds.

What he felt watching Trump win on Election Night: "When I was growing up, I didn't have my father, so you looked up to people in positions of power. It could be athletes or actors or leaders, like presidents. I think parents could use some of those people as role models. But when we elect a president who speaks in a disrespectful way a lot, I don't know that we can use him in our household." The next morning, James and Savannah ate breakfast, before the Cavaliers flew to D.C. for their championship ceremony with President Barack Obama. "I think we're going to have to do more," he told his wife. "I think we're going to have to step it up more."

His form of activism: "I understand protests, but I think protests can feel almost riotous sometimes, and I don't want that. I want it to be more about what I can do to help my community, what we can do so kids feel like they're important to the growth of America, and not like: 'These people don't care about us.' I'm not here to stomp on Trump. We're here to do our part, which starts in the place we grew up, street by street, brick by brick, person by person."
I should say that even though LeBron sounds like he might be on the verge of "give Trump a chance," if you read the whole piece, it's clear that he does not feel that way at all. He just doesn't want any violence, but he clearly despises everything about Trump and he seems to be making a commitment to becoming even more active, even more outspoken.
A week ago, it was reported that LeBron had decided to never stay in a Trump-owned or Trump-branded hotel again, starting now. Whenever he's in New York (on business or pleasure), he will not stay at the Trump Soho hotel. He confirmed that news but he said "It's just my personal preference" and he wasn't "trying to make a statement." Er, that is a statement. And you should stick with it, King James.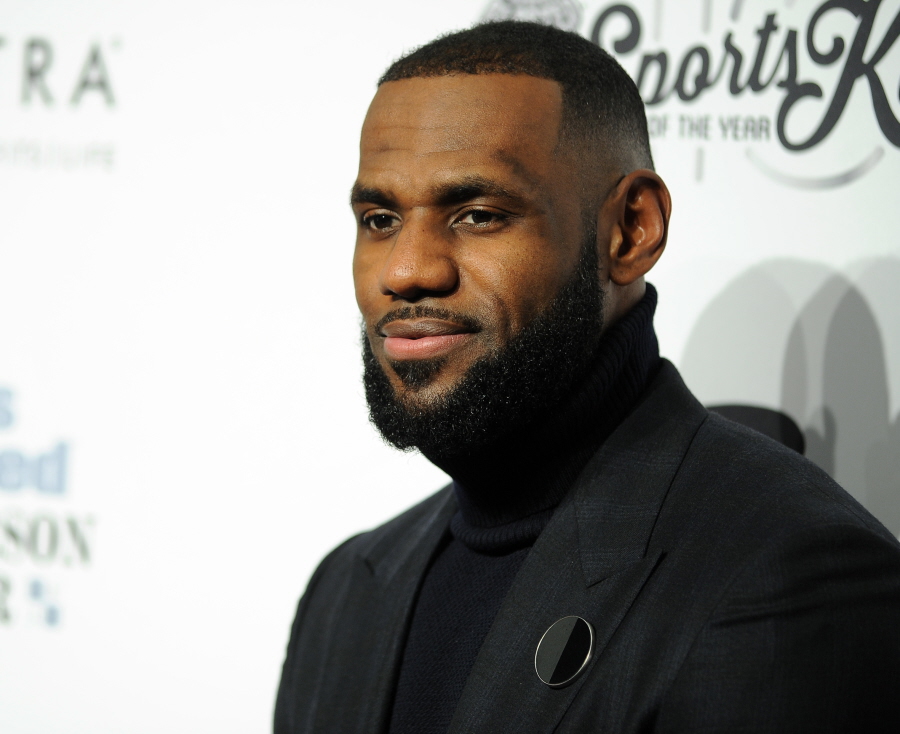 Photos courtesy of WENN, cover courtesy of Sports Illustrated.