You may know Deryck Whibley, 36, as Avril Lavigne's starter husband. He's the front man for the band Sum 41, like Avril he's Canadian, and he battled an alcohol addiction so severe back in 2014 that he almost died. His organs were failing, he woke up in the hospital and doctors told him if he had another drink he would die. Whibley was hospitalized for a month and he took his doctors' advice to heart. He got sober and from all accounts has been sober for well over two years. In a new interview with People magazine he talks about his sobriety, about dealing with parties, people and events without the crutch of alcohol, and about how good he feels in general since giving it up. It's a good read and here's an excerpt:
You guys were basically kids when you first started playing.
Yeah, I mean, I've been on the road since I was 17. So we were all pretty bad, but it was just sort of the norm. I think it was a wake-up call for everybody. At this age for all of us, we just care more about different things. Even though there were the health issues that went along with all the partying. … It also just gets really boring after a while. After that many years, you're looking for something else, and you realize that, really, playing music and being on the road and doing what you love is the most exciting thing that you could do and that you're clouding it all by adding drugs and alcohol. It already is a high.

Are you back at 100 percent by this point? You had some problems re-learning guitar initially?
Yeah, but it's been two and a half years now, and I feel better than I've ever felt, so I would say I'm more than 100 percent. I feel like I've gotten 100 percent back and then some. The only thing that bothers me know is, like, the common cold.

Just being in social situations, being around people…every little thing that you used alcohol as a crutch to get through — for me, pretty much everything — all of the sudden is there, again, but you don't have that crutch anymore. So it was really frightening. I mean, I remember at one point, thinking, "I don't even know how to get on the phone and talk to someone without having at least a drink or two already." And then that was the realization of how bad it had really gotten: "Man, I can't even make a f—ing phone call without having a drink."
As I mentioned yesterday, I gave up drinking almost six months ago. (I highly recommend the tools at Smart Recovery, they're free and helped me so much.) I didn't get to a place like Whibley, but I drank every day and could so relate to having trouble, particularly with social situations, after giving it up. Whibley not only got sober and stayed sober for over two years, he was also able to continue his career as a musician without relapsing (if he did there's no shame in that I'm just saying) and now he talks about it openly. There's power in revealing your biggest weakness and there's power in telling it you are the one calling the shots. All credit to Whibley for coming out on the other side of what could have been deadly alcoholism.
This is Whibley before getting sober: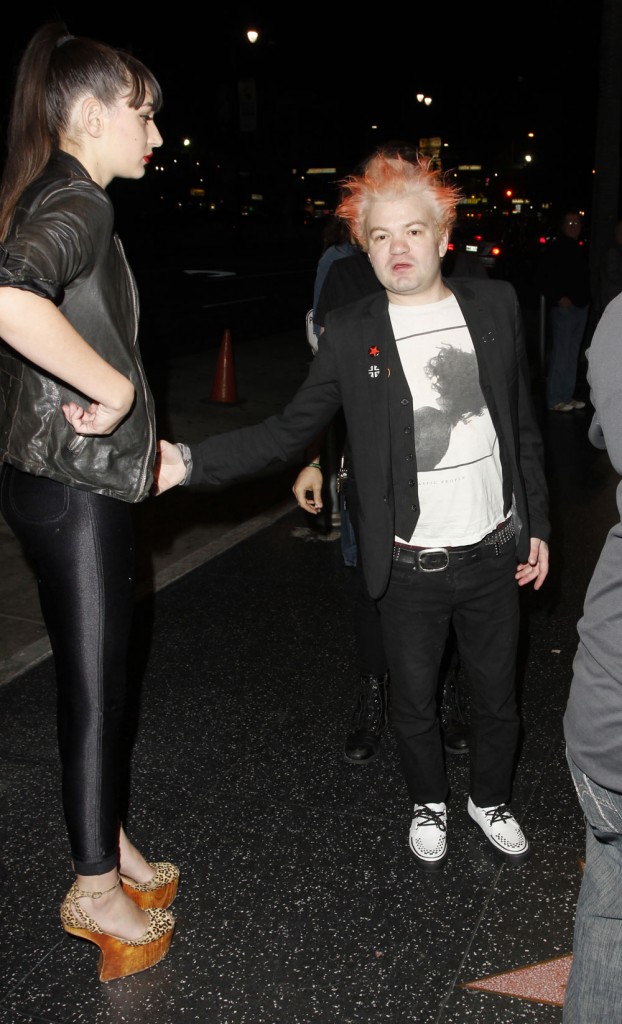 And this is Whibley after getting sober. He looks like a different person.