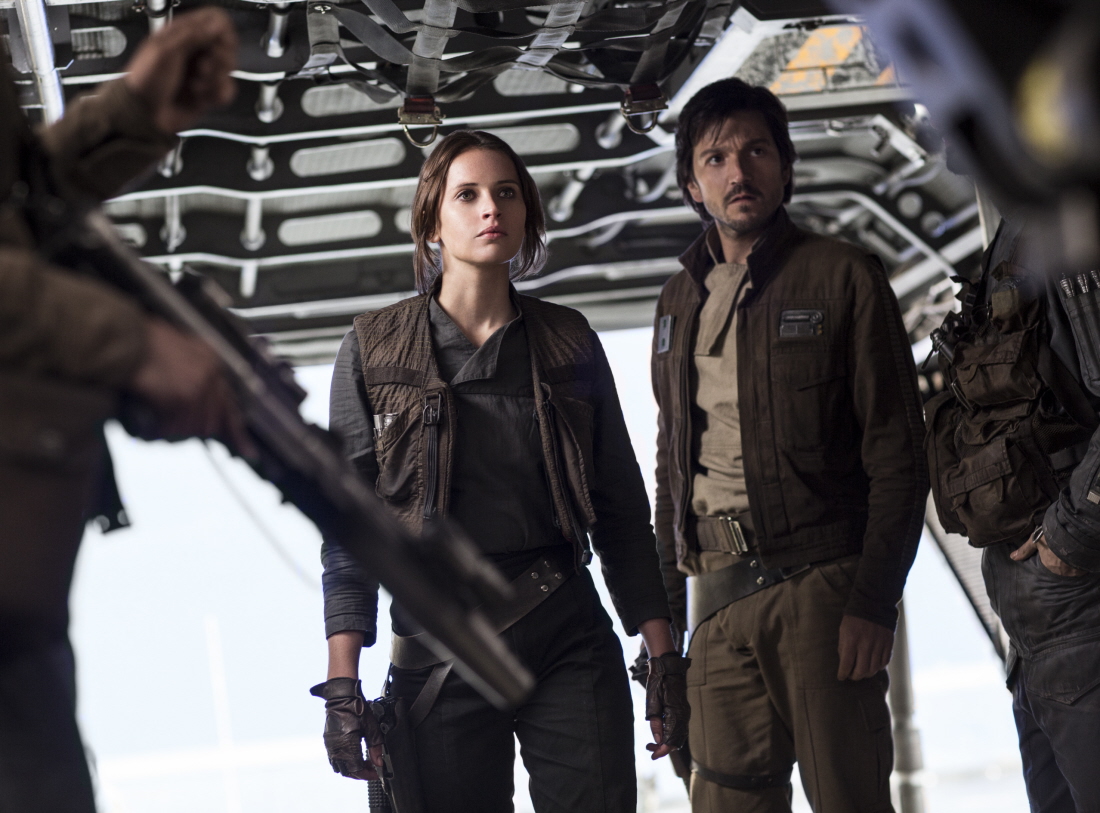 'Tis the season to go see all of the best movies of the year. I was planning on seeing Rogue One a few weeks after it opened, mostly because I wanted to avoid the major crowds. My idea was that I would go for counter-programming this weekend and I would check out a matinee of Nocturnal Animals. But there was a problem – I got a terrible cold and spent most of the weekend in bed, feeling like I had been hit by a truck. Still, my absence from the movie theater did not affect the box office at all. Rogue One: A Star Wars Story opened with a massive domestic and international box office. Disney hoped for anything between $120-150 million in North America, and they got $155 million. Globally, the film earned $290.5 million. So, yeah, it's a huge hit. But some analysts are raining on Disney's box office parade because Rogue One didn't open as big(ly) as The Force Awakens.
No news over the weekend could've been less surprising than the revelation that Rogue One: A Star Wars Story — the first-ever Star Wars film to deviate from the main nine-movie saga — topped the box office comfortably. But at approximately $155 million, its opening presents a fascinating case study in the relativity of movie performance. $155 million is, without a doubt, a comically large amount of money, and it's hard to qualify the performance as anything but a success for Disney and Lucasfilm. When we're talking Star Wars, though — and particularly after the record-setting performance of Force Awakens last year — the more interesting question to be considered is: How big of a success should we expect?

Nobody imagined that Rogue One, which lacks any recognizable characters from the first seven Star Wars films, could come even close to The Force Awakens' record-setting domestic bow of $248 million. Disney estimated an opening in the $120-150 million range, though some observers like Box Office Mojo went even higher, with Mojo mentioning a high-end possibility of $177-182 million. At $155 million, it did about 62 percent of Force Awakens' business, delivering the 12th-highest opening of all time and the third-best of 2016.

But if you wanted to nitpick that result, you could start with the two movies it lagged behind this year: Captain America: Civil War and Batman v. Superman. In the age of cinematic universes, you can characterize most tentpoles as belonging to one of two different categories: either the team-up megaevents that combine the threads of multiple different films, as in the two Avengers films and BvS; or the smaller, narrower movies that flesh out the universe's characters, à la Marvel's many different sub-franchises and DC's upcoming Wonder Woman. Rogue One qualifies as the latter, making its gross more impressive than it would be were it Episode VIII, which is slated for next year. Comparing Rogue One to Civil War then (as well as to the other most-impressive non-Avengers opening — 2013's Iron Man 3 and its $174.1 million box office), suggests that, while the Star Wars cinematic universe may have already proven itself to be the only sure-thing in blockbusters aside from Marvel, Star Wars might still be playing (just slightly) second fiddle to that brand. (Fortunately for Disney, it owns both.)

As for Batman v. Superman, which out-grossed Rogue One, its case suffers from being the kind of high-wattage event film that should be a billion-dollar earner. It topped Rogue One, but it should've topped Rogue One, and there's a very good chance Rogue One will surpass it by the end of its run, both domestically and internationally. Rogue One also soundly beat Suicide Squad, a comparable release considering its similar status as an ensemble side-event to the main action, and it did so with fewer stars and less audience familiarity with the material.
I understand the analysis Vulture is trying to do, but I think it's worth pointing out that Rogue One had NO movie stars. Felicity Jones is a fine actress and she's been nominated for an Oscar, but no one goes to see "a Felicity Jones movie." Same with Forest Whitaker, Diego Luna and Mads Mikkelsen. Fine actors, all of them. But no one goes to see movies just because they're they are in those movies. People went to see Rogue One because of the Star Wars brand, so this was a test of the brand and I think the film did remarkably well. Especially since… you know, this was a female-led action-adventure-fantasy film. I worry that if we nitpick too hard, it will come around to "the film would have made more money if it had a male lead." And that's bulls—t.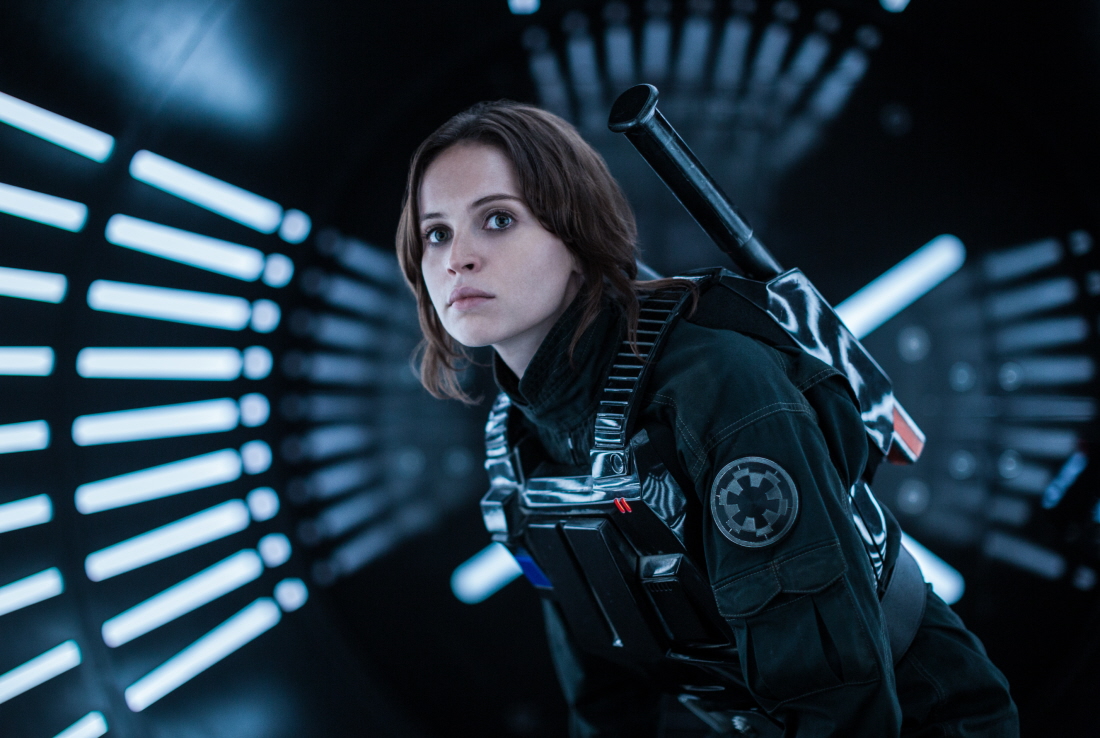 Photos courtesy of WENN.