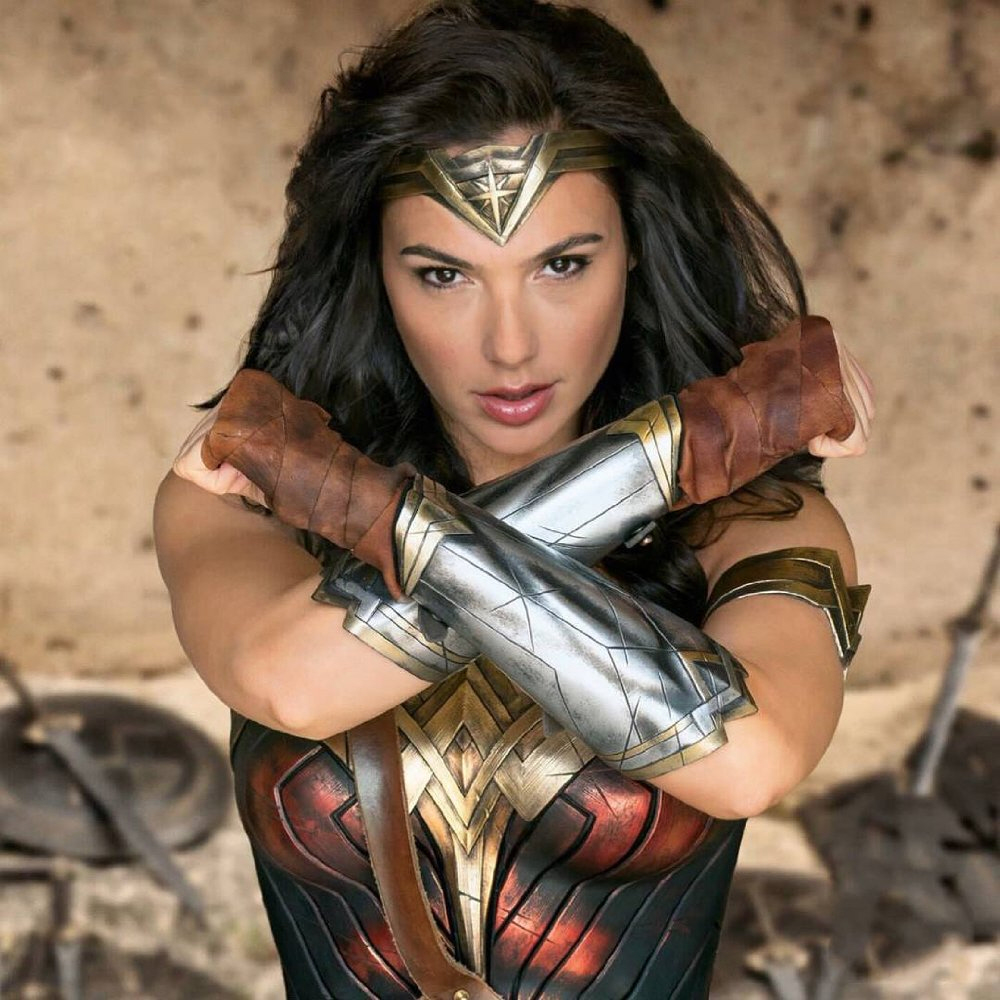 Time Magazine has an excellent article about one of the most anticipated films of 2017, Wonder Woman – you can read the full piece here. It works as a primer on the history of WW in the comics, as well as a primer on Wonder Woman's history of controversy. WW always got sh-t for being pro-feminism, for being a superheroine for little girls, for looking like a sexy pin-up, and for daring to be glamorous AND strong. The most recent controversy for Wonder Woman saw her getting fired from her United Nations special ambassador position because she was deemed too sexy to stand up for exploited girls and women. In this Time piece, Gal Gadot speaks directly about the UN debacle and more. Some highlights:
Gadot on the UN firing Wonder Woman: "There are so many horrible things that are going on in the world, and this is what you're protesting, seriously? When people argue that Wonder Woman should 'cover up,' I don't quite get it. They say, 'If she's smart and strong, she can't also be sexy.' That's not fair. Why can't she be all of the above?"

Filming with a bunch of ladies in Italy: "It was like a kibbutz, all of us living in little bungalows, beautiful and green with no cars. We had all these women in armor fighting on the beach, and meanwhile all the men—husbands and boyfriends—are walking around with strollers and taking care of the kids."

Gadot didn't want Wonder Woman to be bossy: "We knew it was tricky. We wanted to find the balance between portraying her as confident and strong and feminine and warm. I didn't want her to be a ball buster. I didn't want her to be bossy. You can be powerful and also loving."

Even though she served in the Israeli military, she's a pacifist: "I know it sounds cheesy, but I wish we didn't have to have an army at all."

Wonder Woman and feminism: "I think people take it the wrong way when I say I'm a feminist. Feminism is not about burning bras and hating men. It's about gender equality. Whoever is not a feminist is a chauvinist… We need to educate boys, show boys strong women in powerful positions. It's all about expanding the possibilities of what women can be. I know I couldn't do this without my husband."

The body criticism she received: "Did you see the feedback I got from the fans after they cast me for this role? It was all about my breasts and bottom literally being too small."
I agree with her about Wonder Woman being strong, powerful, smart AND sexy, and that it's absolutely ridiculous for WW to be fired from the UN just because she looks like a pin-up. Here's what bugs me about what Gal says though: "I didn't want her to be a ball buster. I didn't want her to be bossy." This is a trap. This is the trap that Hollywood falls into time after time. Only women are called "bossy." Only women are called "ballbusters." Men who are strong and take-charge just get called superheroes and bosses. Only women and only female characters have to pass some kind of unwritten likeability/warmth/femininity test. What if Wonder Woman was "bossy"? What if she didn't give a sh-t about busting everyone's balls? Why would that be a problem?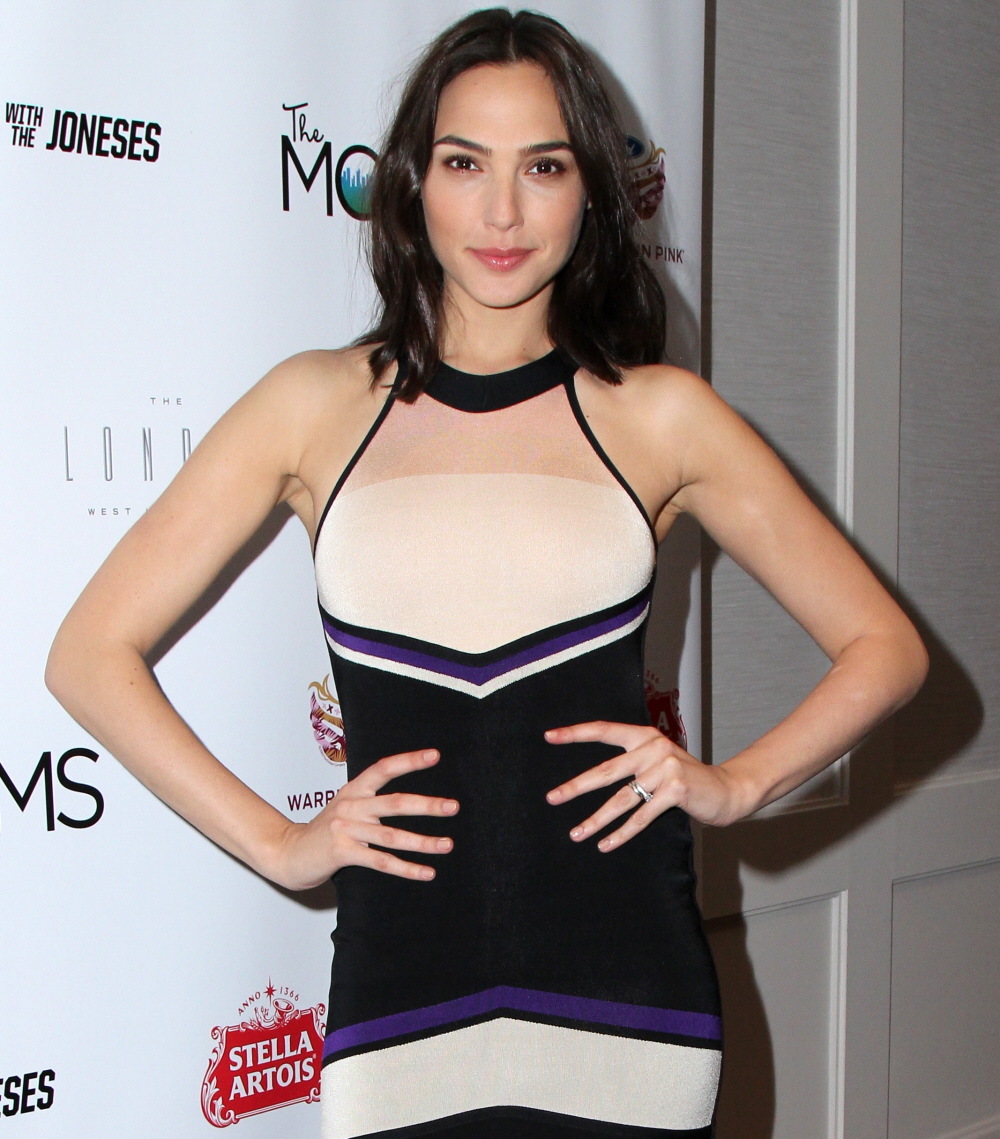 Photos courtesy of WENN, Fame/Flynet.