It's a boy! Tori Spelling and Dean McDermott are having a blue Christmas this year: https://t.co/mhf6u9dv5t pic.twitter.com/X69Rz8su14

— E! News (@enews) December 20, 2016

Tori Spelling is currently pregnant with her fifth child at 43. Nevermind the fact that she's been crying poor for years, has ostensibly downsized her home, and is in arrears on her taxes and credit card payments. Her bread and butter is selling her family life and she knows babies are the most valuable. So she's pregnant again, her husband Dean is surprised because at one point he wanted a vasectomy (but obviously didn't get it) and their last kid just got out of diapers. Tori and Dean have reportedly sold a reality show about her pregnancy and their first months at home with the new baby, so what better way to prepare for that than a traditional baby gender rollout complete with a Christmas theme? Tori did the exclusive gender reveal with E!, which was the first time her children, who range in age from nine to four, found out as well. Spoiler: it's a boy, although the blue Christmas tree in the background probably gave it away. Here are some brief quotes Tori gave and E! has a video but it's oddly anticlimactic. It's more about the pictures, which you can see at E!
"With Liam and Stella we found out at the doctor's office. Hattie and Finn, we didn't find out, we didn't know until they were born," Spelling explained. "So this is the first reveal. We really wanted to do it with the kids because they were so excited, and we wanted to do it as a family!"
Tori wanted to capitalize on the gender reveal so she did that. This makes me wonder which network picked up her upcoming reality show. Page Six reported on that last month and I can't find any follow-up, but I doubt E! is working with Tori. She and Dean had a couple of specials on the Cooking Channel earlier this year but that's it. Is this E! gender reveal a test to see how much interest there still is in Tori and her family? I guess we just played into that by reporting on it, but it is the week before Christmas after all. It's not like there's a whole lot else going on.
Update: Tori and Dean have been sued for nonpayment of a loan by City National Bank. TMZ reports that they took out a $400k loan in 2012 and have defaulted. They currently owe $188k.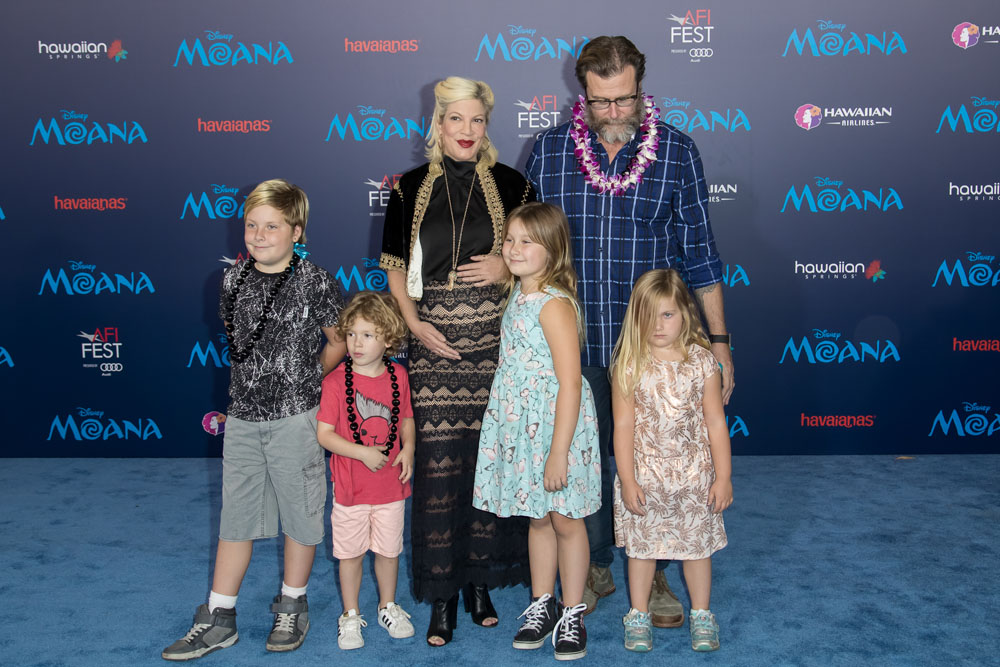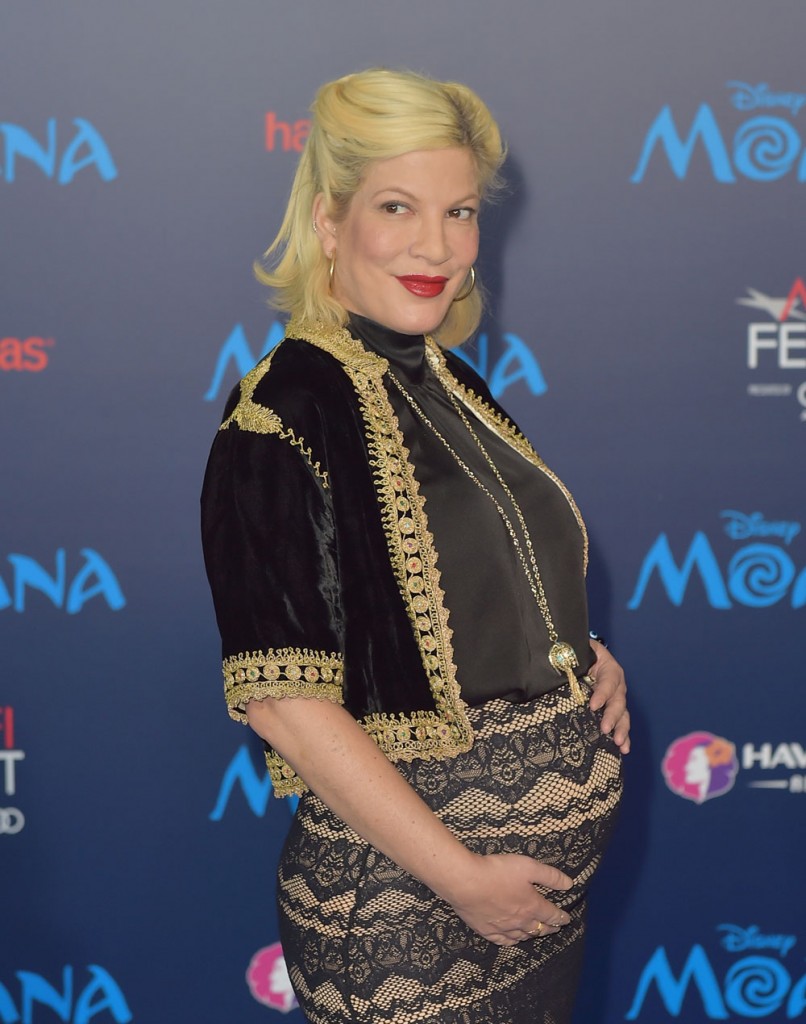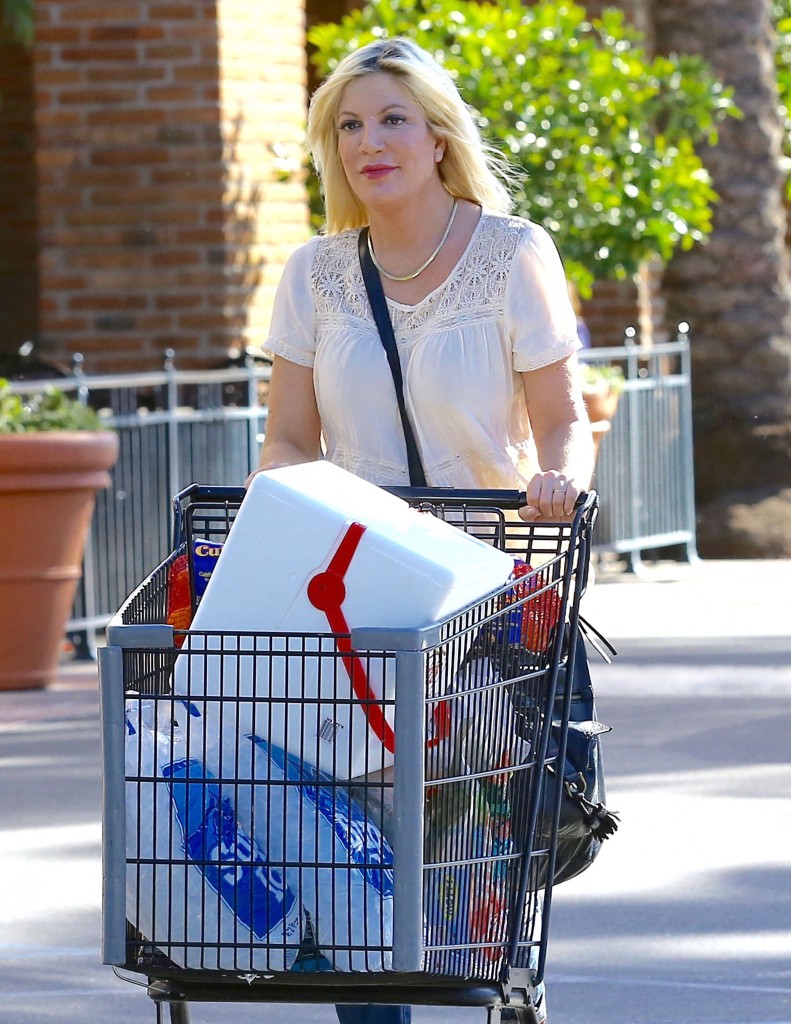 photos credit: WENN and FameFlynet