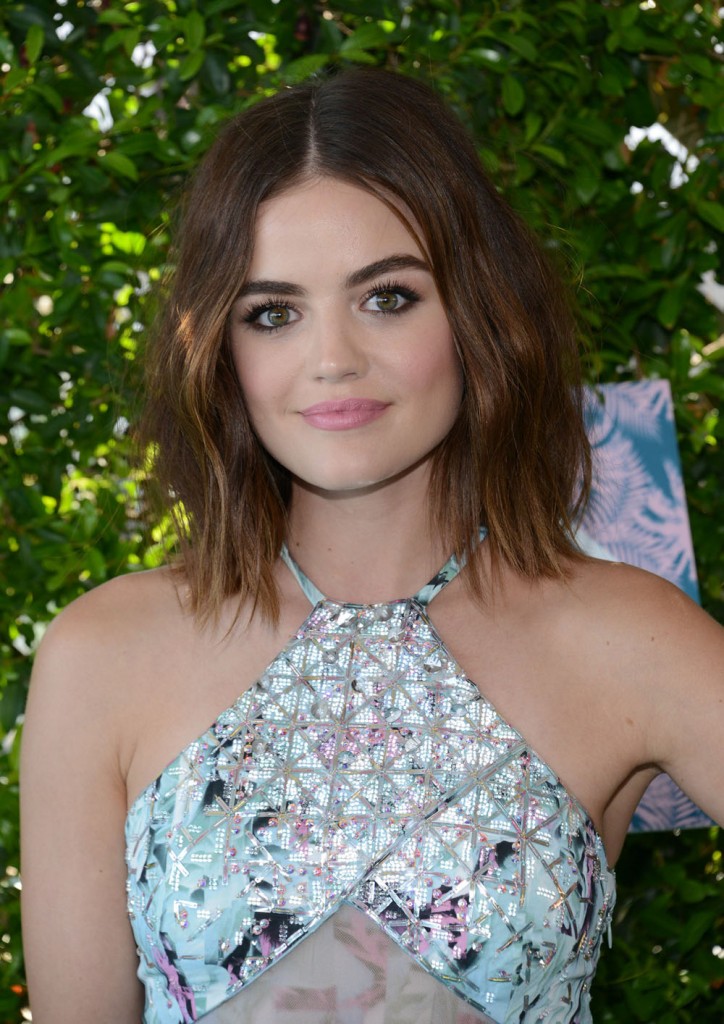 Lucy Hale of Pretty Little Liars was a recent victim of hackers who found nude photos of her (presumably through the cloud as that's how so many people are hacked) which were posted to a website. Lucy's lawyers sent a takedown message to the site (which I'm not naming because I'm still cringing after looking at it for less than a minute) and they eventually complied with a string of insults and by replacing Lucy's other nude photos with some of Lucy's head photoshopped on someone else's body. These are not reasonable people who are hacking and disseminating celebrity nudes, and Lucy had a very badass response to them. This is what she posted to Twitter in response. This news came out a little before Christmas but I was so impressed with Lucy's statement that I still wanted to talk about it.
— Lucy Hale (@lucyhale) December 23, 2016
This exactly: "Once again, a woman in the public eye was violated… I will not apologize for having a personal life." In just that short sentence in a quick paragraph she summed up all the celebrity hackings. None of these women, and let's face it the vast majority are women, should feel like they have to apologize after they've been stolen from and violated. I can't imagine how it must feel to have your personal pictures released on the Internet, and in no stretch of the imagination is it anyone's fault for getting them hacked. That's blaming the victim for trusting the locks that came with their house.
Here are some cute pictures from Lucy's Instagram. I love the matching elf outfits she wore with her family for Christmas! Also, Lucy's dog is named Elvis, she adopted him as a puppy this summer, and check out the cute hoodie she has with her dog's breed on it! (I think Elvis is a maltese or maltipoo breed but I can't confirm that.)
I want to hug and squeeze this dog!
Photos credit: FameFlynet and WENN