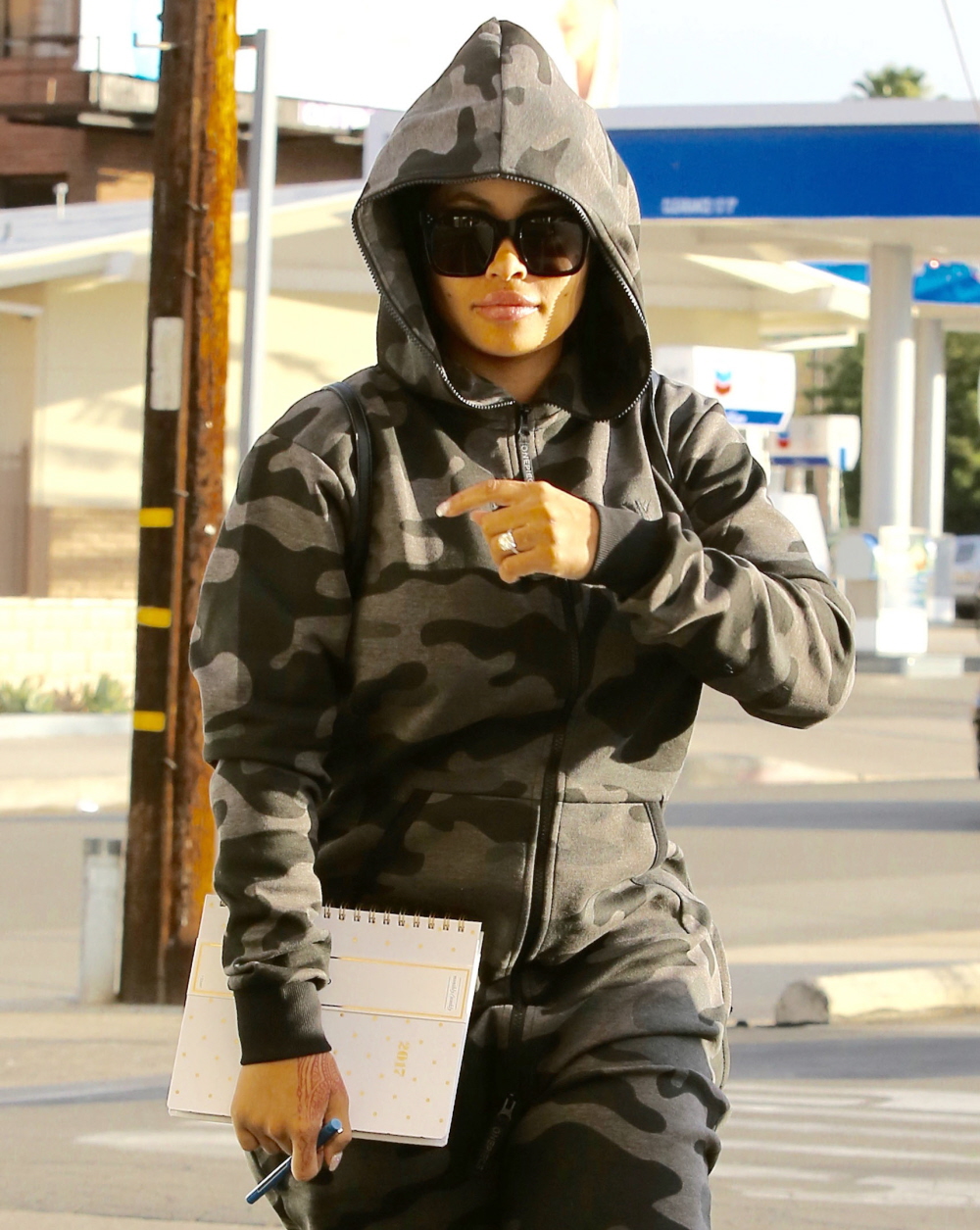 Maybe it was because I was still sick as a dog over Christmas, but it really felt like Christmas this year was especially subdued, all over the country and possibly all over the world, right? Like, I always get into the Christmas spirit in the week before the holiday, and I get into the Christmas specials and I listen to Christmas music and everything feels so festive. But not this year. It was weird. I was reminded of that as I looked at these photos of Blac Chyna – she went and got a manicure and pedicure on the day after Christmas. Are mani-pedis festive? Who knows.
Chyna probably didn't have a great Christmas either. A week before the holiday, she got into a huge fight with Rob and apparently left their home and she took their baby (Dream). TMZ reported a few days ago that the fight was for real, and they didn't even film it for their reality show. However, Chyna and Rob did get back together a few days before Christmas, but the Kardashian-Jenners were not about forgive and forget. Chyna was not invited to Kris Jenner's big holiday party, and to make matters even pettier, Chyna did not even get a personalized stocking!
It was an extravagant Christmas for the Kardashian-Jenner clan, as Kylie Jenner showed the world through her Snapchat on Sunday morning. The family, who traditionally gather to celebrate Christmas morning at Kris Jenner's home, were all dressed in coordinating onesies as they celebrated the day and exchanged gifts. As is Kris' tradition, stockings bearing the names of everyone in the Kardashian-Jenner family were laid out — although Blac Chyna's stocking was noticeably left out of the lineup. (However, there were stockings for her two children — King, from her previous relationship with Tyga, who got his own stocking, and Dream, her daughter with Rob Kardashian.)

Khloé Kardashian also did not have a stocking in this year's lineup but that probably was because she was spending Christmas morning with her boyfriend Tristan Thompson in Ohio.

Chyna has had a strained relationship with the Kardashian-Jenners, particularly after she and Rob had an explosive fight on social media on Dec. 17 after Chyna allegedly moved out of the couple's shared home. The couple appeared to have made up after the fight and spent the night before Christmas Eve together with their daughter. A source previously told PEOPLE that the Kardashian-Jenners were trying to "distance themselves" from Chyna.

"They can't stand the toxic relationship," the source said, adding that Chyna wasn't invited to Kris' annual star-studded Christmas party on Saturday. (Indeed it did not appear that Chyna was at the bash from the Kardashian-Jenner sisters' many Snapchats.)
I'm including the stocking photo below. I guess props to Kris for not shunning Chyna's children – Dream and King were both included. Hell, even TYGA got his own stocking. But not Rob's fiancée. I guess I really don't blame Kris for that – Chyna and Rob are both trainwrecks.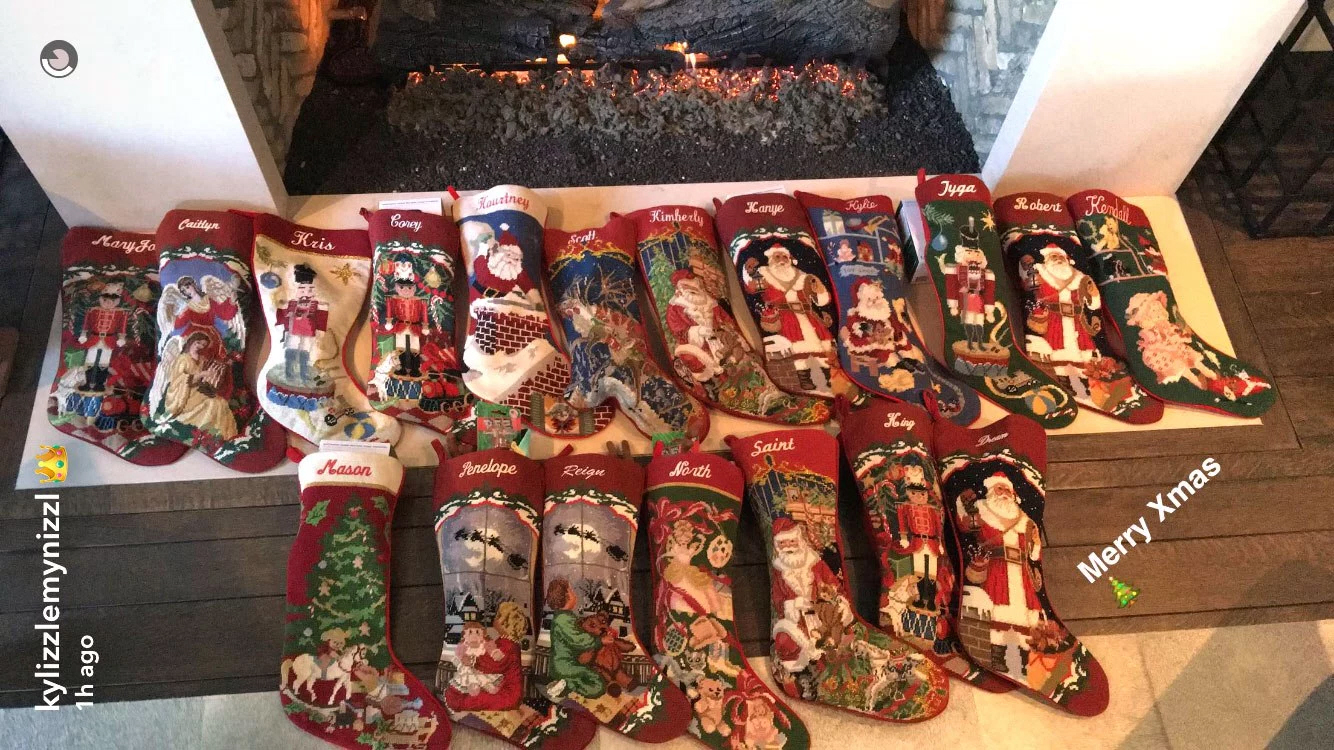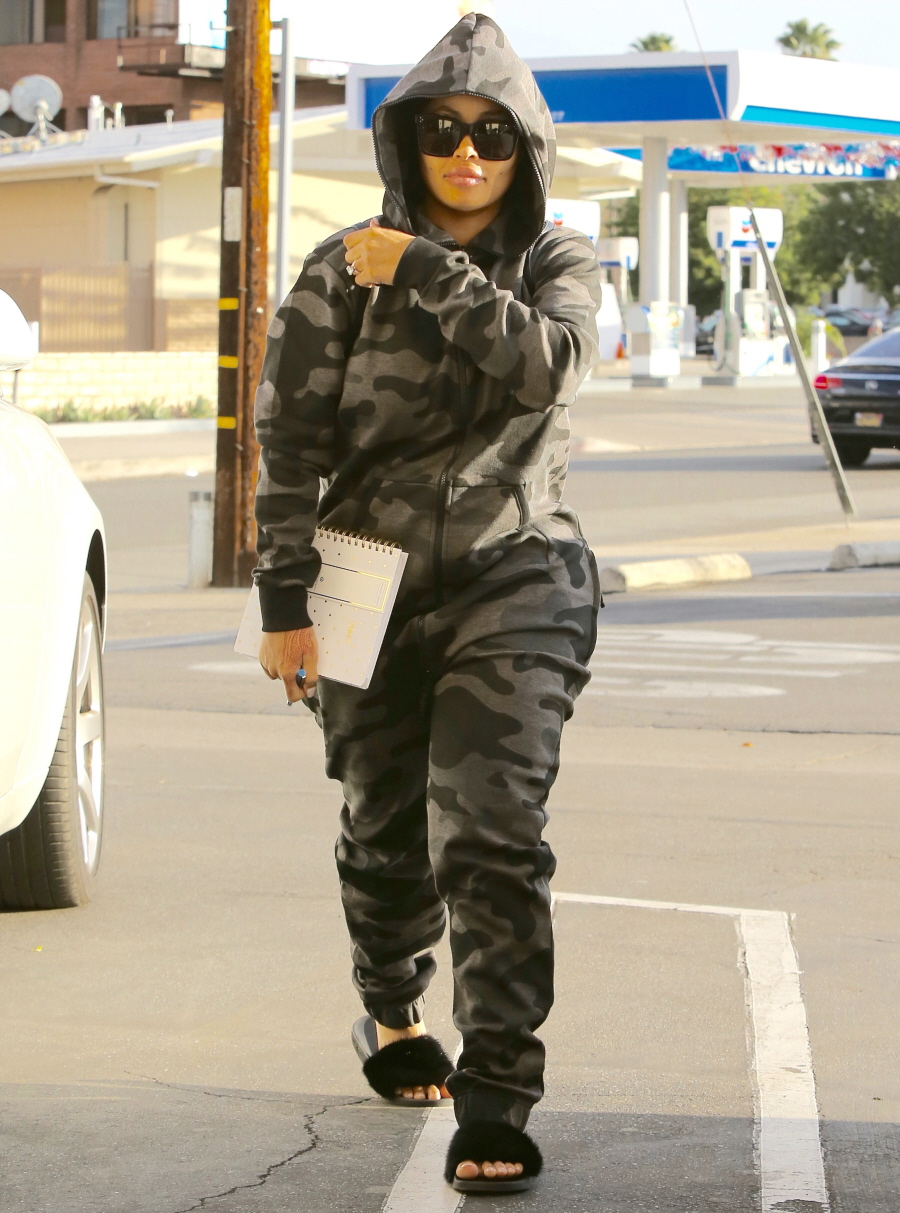 Photos courtesy of Fame/Flynet.