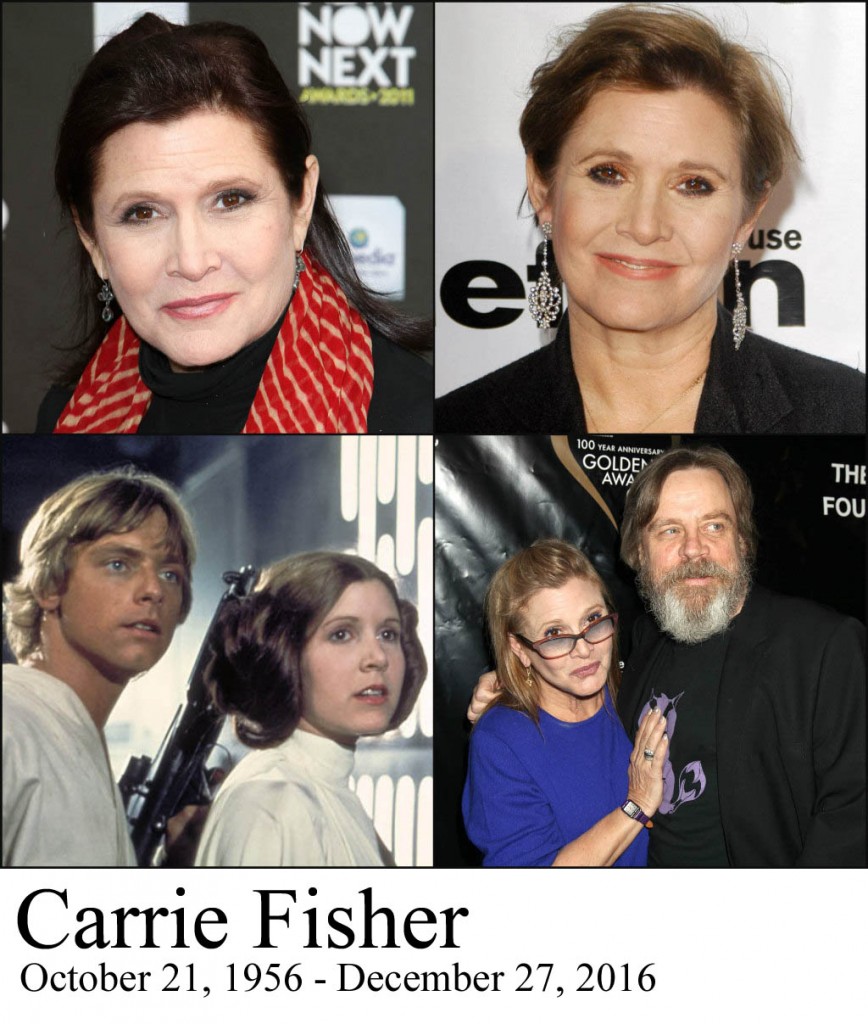 Well that settles it. 2016 is the worst. Carrie Fisher, best known for her role as Princess Leia in Star Wars, for her memoirs and for her acerbic wit, has passed away aged 60. Carrie suffered a heart attack while on a flight on Friday from London to LA and was rushed to hospital. She was placed in ICU and eventually her condition was upgraded to "stable," but sadly Carrie passed away today. As USA Today explains, was just on tour promoting her dishy latest book, The Princess Diarist.
The actress and author had been on tour to promote her latest memoir, The Princess Diarist, based on the diaries she kept as a 19-year-old shooting what is arguably the biggest movie of all time, 1977′s Star Wars, playing Rebel Alliance leader Princess Leia Organa, she of the famous double-bun hairstyle.

Her books, whether novels or memoirs, were funny, sharp and revealing. Among other things, her latest revealed her brief affair with co-star Harrison Ford, who was 14 years older and married with kids when they made Star Wars.

The actress was back onscreen playing Princess Leia in Star Wars: The Force Awakens in 2015 and Star Wars: Episode VIII, now in post-production. She, Ford and others in the original cast again found themselves walking red carpets, taking bows and taking Star Wars questions.

Fisher, as always, was accompanied by her little French bulldog Gary, the pooch who helped her cope with lifelong anxieties — later diagnosed as bipolar disorder — that helped lead to her problems with substance abuse.

Carrie Frances Fisher grew up marinated in Old Hollywood, loving and loathing it, embracing and rejecting it, always coming back to it as it evolved into New Hollywood. She was the daughter of crooner Eddie Fisher and Singin' in the Rain star Debbie Reynolds, born in 1956 in Beverly Hills. Less than three years later, Eddie ran off to marry Elizabeth Taylor. It was a blow her mother eventually recovered from but Carrie not so much…

n 1987, she published her first novel, Postcards From the Edge, a semi-autobiographical satire of her real-life struggles with drug addiction in the late 1970s and her relationship with her mother. It was a best seller and later was made into a movie starring Meryl Streep and Shirley MacLaine.

Never shy about speaking her mind, she was open and often brutally honest in interviews and her books, discussing her love/hate dynamic with fans, her place as a geek goddess and that slave bikini she had to wear in 1983′s Return of the Jedi.

Throughout her up-and-down movie career, she remained a product of Hollywood who could step back and explain its history and rituals to the outsiders, always ready with a caustic comment or pointed joke. Hollywood could be exasperating and brutal, but it was still hers.

She felt somewhat the same about Leia. As she told USA TODAY last year, "I carry her around and I know her better than anybody else and we wear the same clothes a lot of times.
I had the pleasure of watching Carrie's HBO special, a broadcast of her stage show Wishful Drinking, with my mother recently. Carrie is/was so clever, funny and outspoken and I can't believe she's gone. 60 is way too young to pass away and my heart goes out to her family. Carrie is survived by her daughter, Billie Lourd, 24, by her mother, Debbie Reynolds, 84, by her brother, Todd, by two half sisters and by her dog, Gary. We love you Carrie and we'll miss you so much.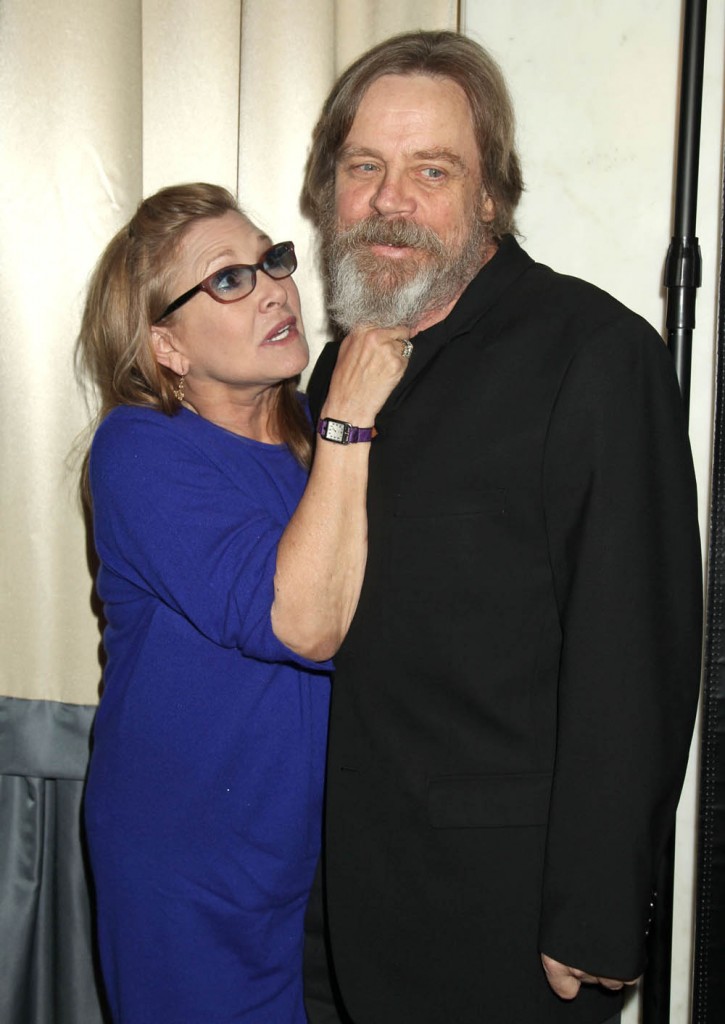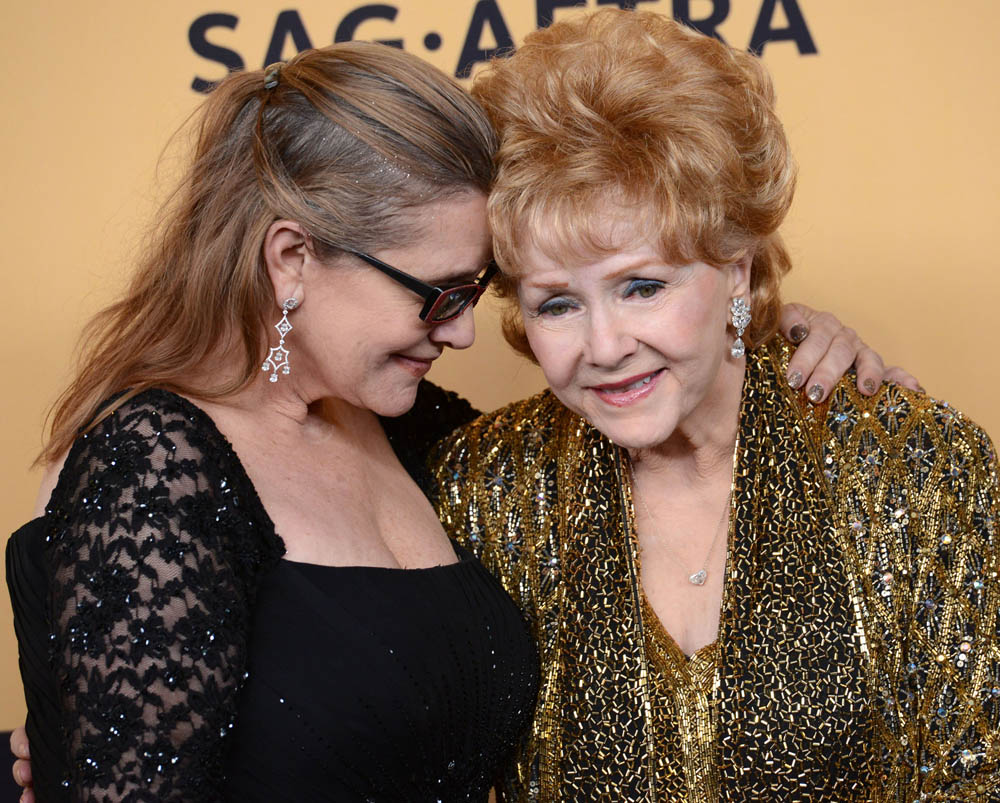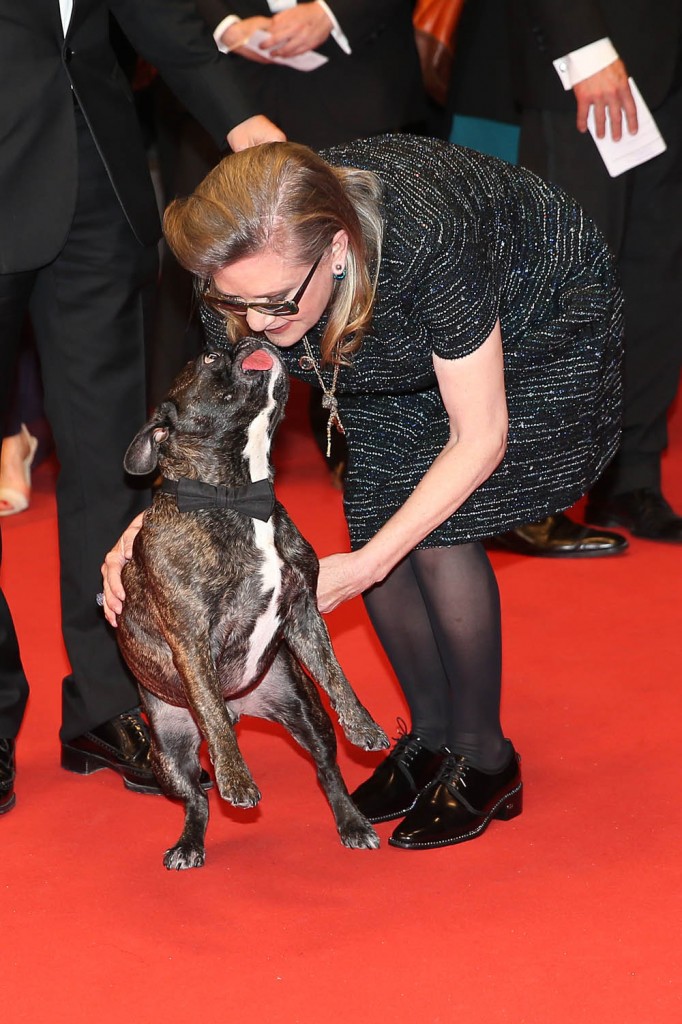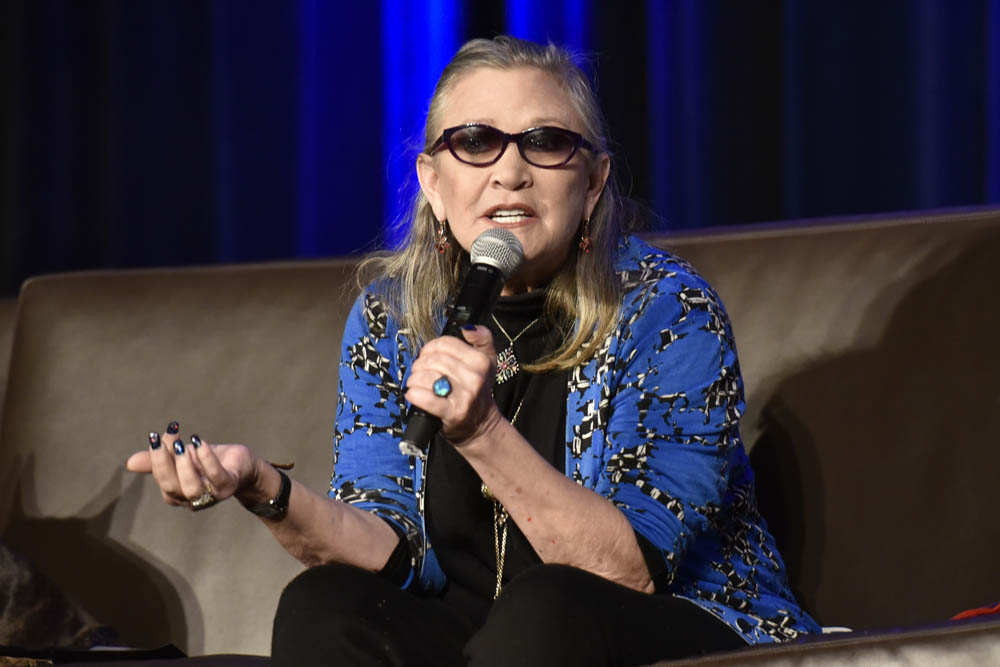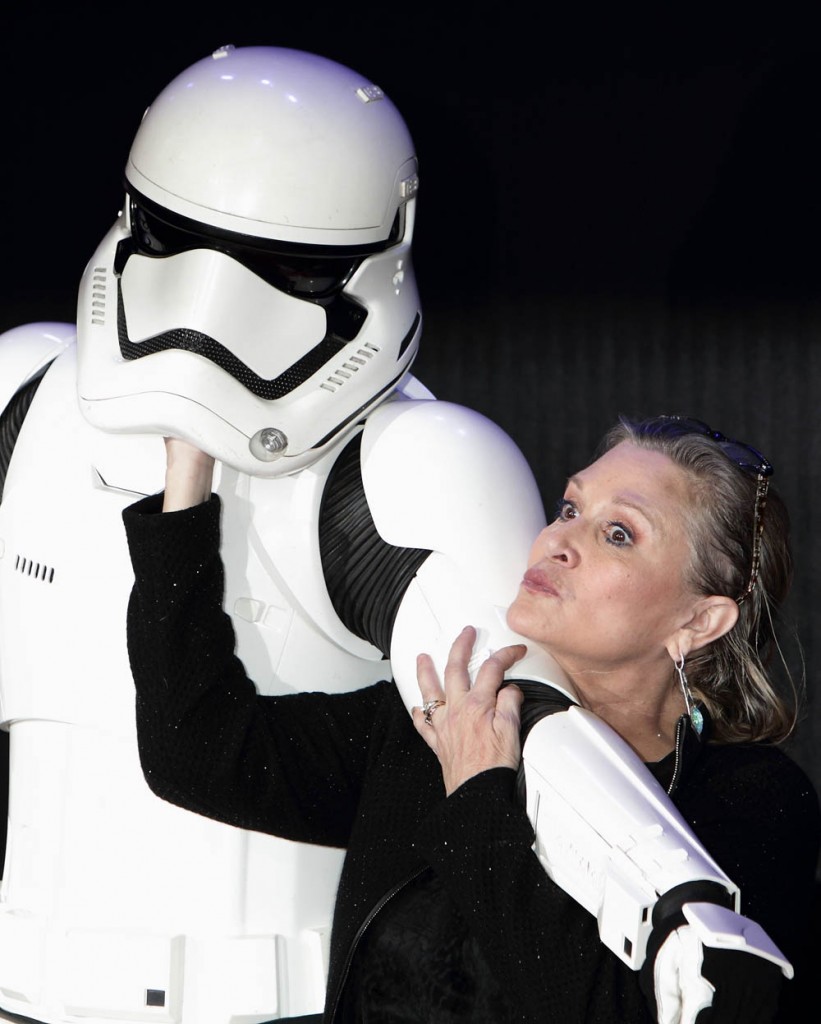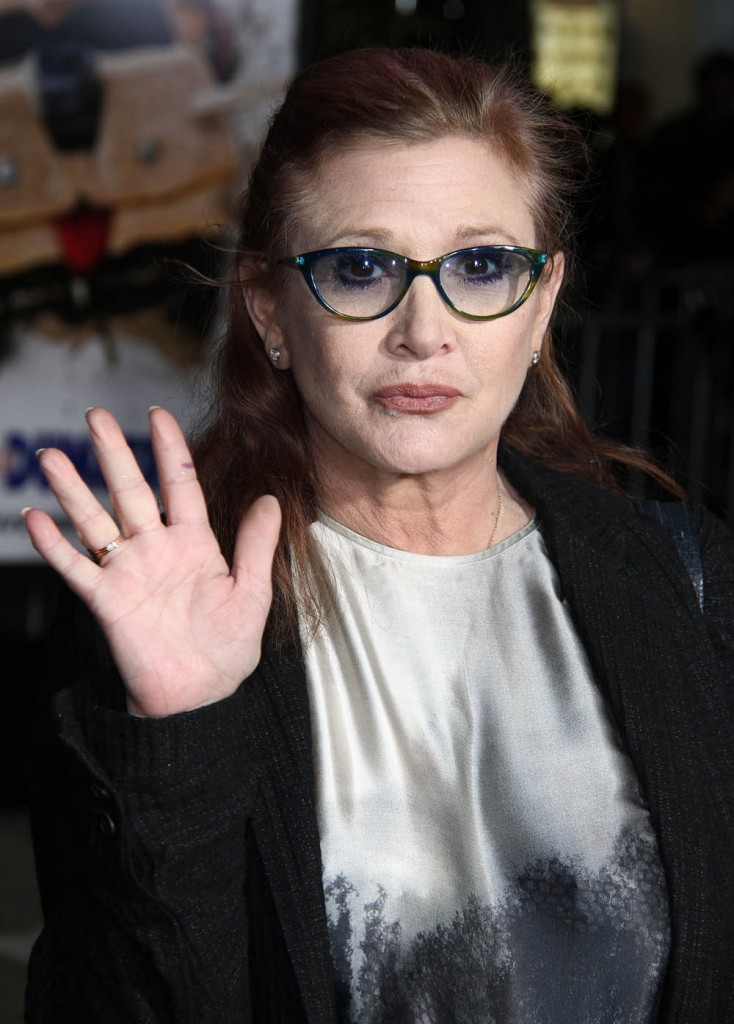 Photos credit: Riccardo Ghilardi, WENN and FameFlynet