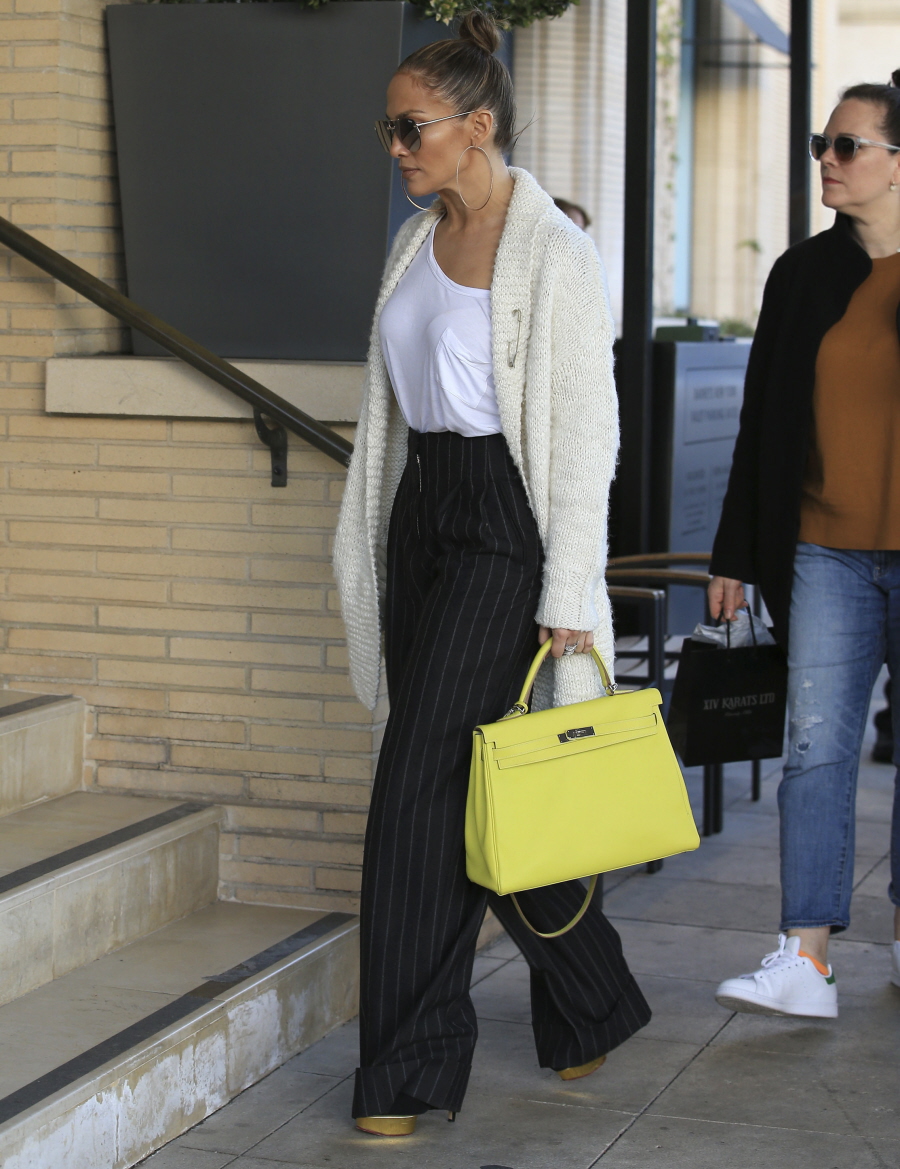 Here are some photos of Jennifer Lopez out and about on Wednesday in Beverly Hills. She was shopping with some girlfriends (sidenote: she looks really busty in these pics, right? Is it just a great bra?). The shopping excursion came just hours after Jennifer and Drake coordinated their Instagram "confirmations" that they are in fact together… or something. Both Jennifer and Drake dropped the same Instagram photo of themselves cuddled up together. The IG drop came just a few hours after Rihanna unfollowed Jennifer on Instagram too, so if we're going by Rihanna's actions, J.Lo and Drake are totally together (and RiRi is pissed about it). So what now? Now we get a source explaining how Jen and Drake are together but maybe not and who knows?
Jennifer Lopez and Drake continued to fuel romance rumors Wednesday morning when they simultaneously posted the same cuddly photo on their Instagram accounts, and now a source tells PEOPLE things are heating up.

"Jen is looking forward with excitement to the new year. She keeps hanging out with Drake, and he has visited her house," says a Lopez source. "She has nothing but nice things to say about Drake."

Last week, an insider told PEOPLE the duo were just friends and were working on music together, but also spending plenty of time together.

But the Lopez source says while they "do work on music together," the pair also "clearly enjoy each other on another level, too."

"Jen loves the attention and she seems very happy to be spending time with him," says the Lopez source. "Drake is very charming. He treats Jen with lots of respect. She seems very smitten."
"Jen loves the attention" is perhaps the understatement of Jennifer Lopez's life. Of course she loves that everyone is paying attention to her new love affair. I also believe that Drake loves the attention too, especially if it means that Rihanna is paying attention. As I keep saying, I'm all for this couple – I think they suit each other publicly and privately. As in, publicly they're both willing to play the game and that's always fun. Privately, she loves being a cougar and having some boy-toy around who worships her and he loves having a high-profile official girlfriend.
Photos courtesy of Fame/Flynet, Instagram.