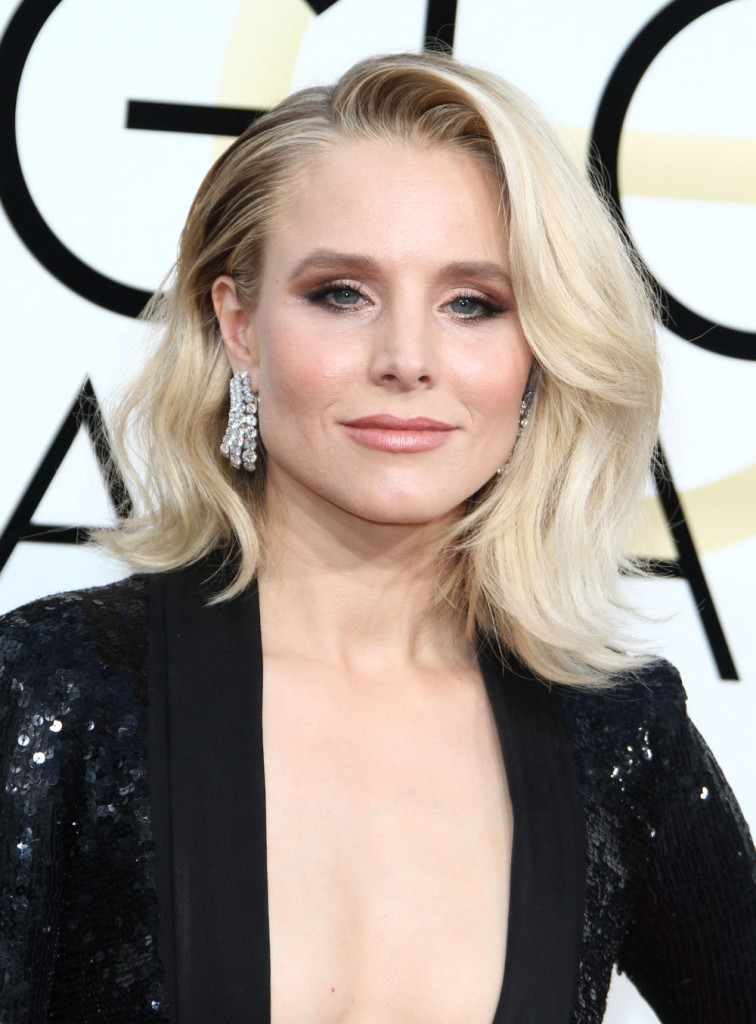 Kristen Bell was one of the first arrivals at the Globes in a Jenny Packham black metallic gown with an open front and a loose floor length skirt. A lot of people loved this but I thought it was just ok. I think I just dislike those very open front dresses, that's not my favorite look. It's very glamorous overall though her makeup is kind of try hard. She and her husband, Dax Shepard, are working on the new CHiPs remake, which Dax told Ryan Seacrest would be a "hard R" rating, which means raunchy I guess. It's not the worst idea but it seems like all Hollywood churns out lately are remakes. Some work though and end up being fun franchises, like 22 Jump Street.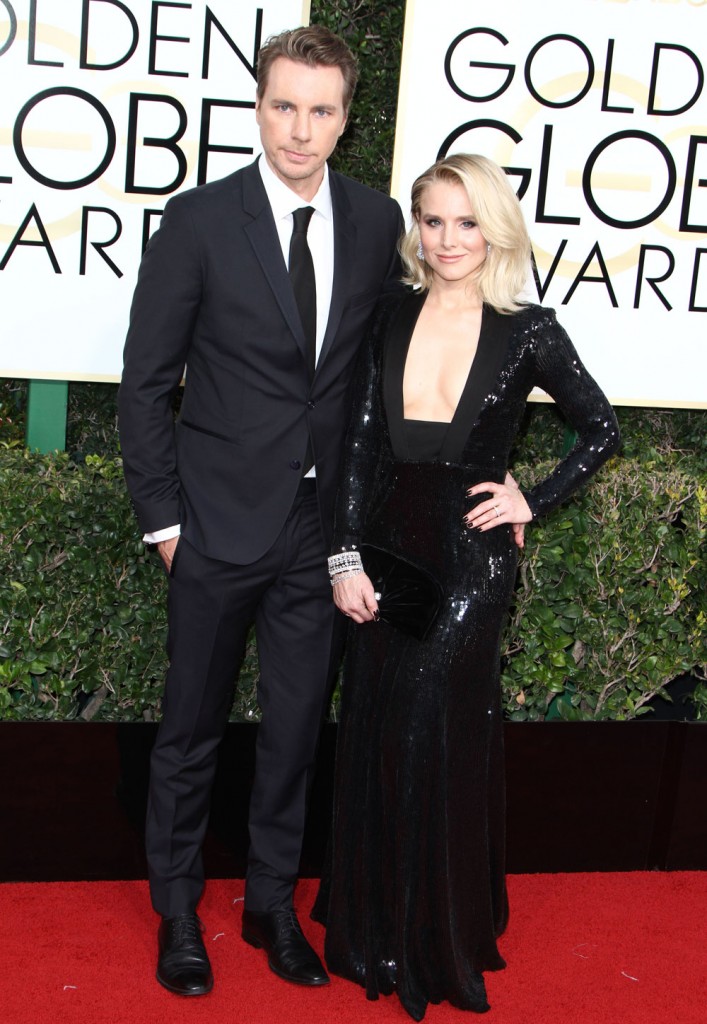 Also in Packham we have Millie Bobby Brown looking both cute and sophisticated in an off the shoulder cap sleeve silver dress with small hanging pieces. I'm really loving Millie's fashion this awards season. She's getting it right so often. Giuliana called her a fashionista during their red carpet interview and she was so right.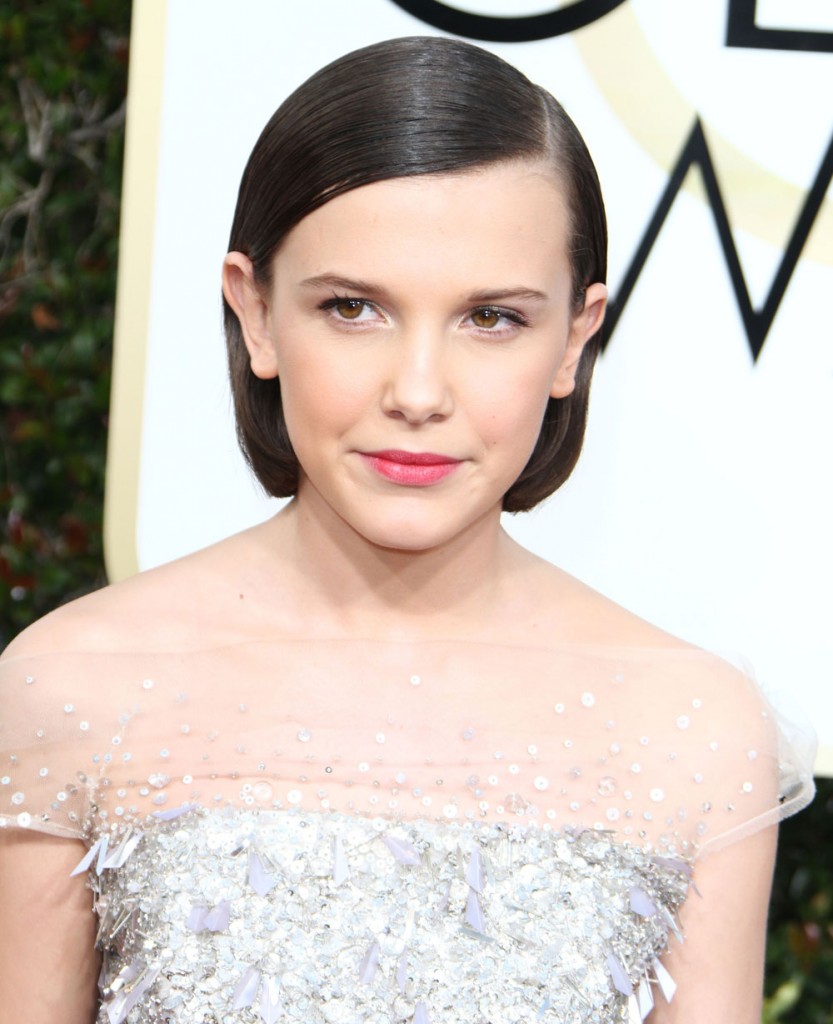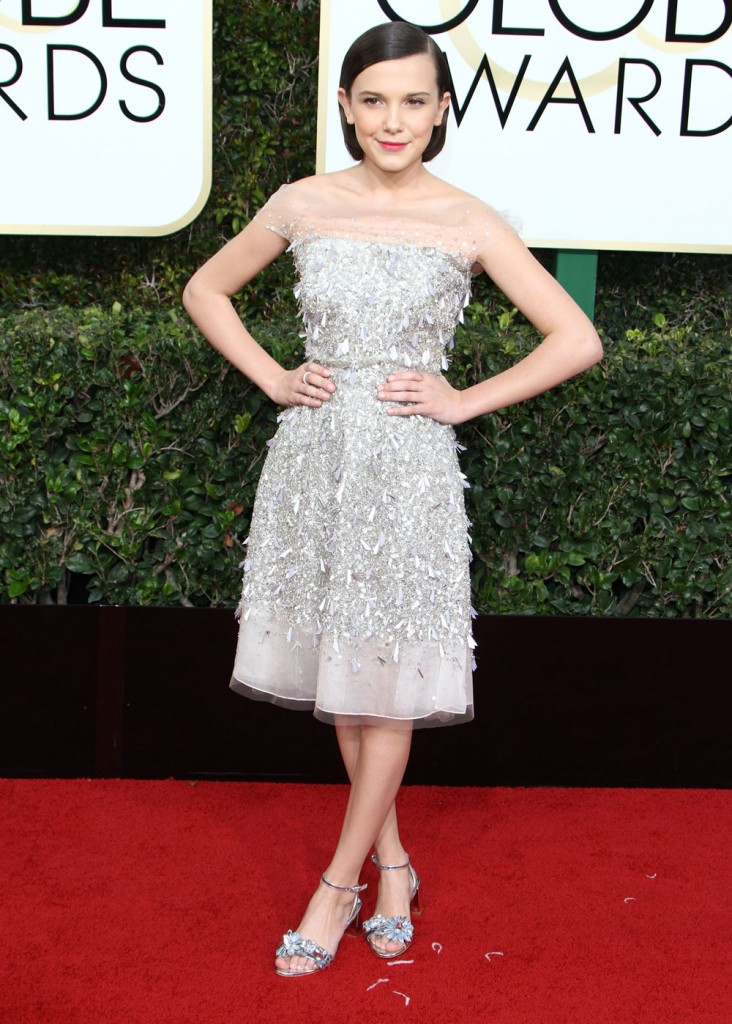 I didn't even see Gillian Anderson on the carpet last night. This white Packham dress with a tulle overlay and jeweled neckline is just ok though. She looks so polished with her updo, understated makeup and dress. As a whole this look is impressive.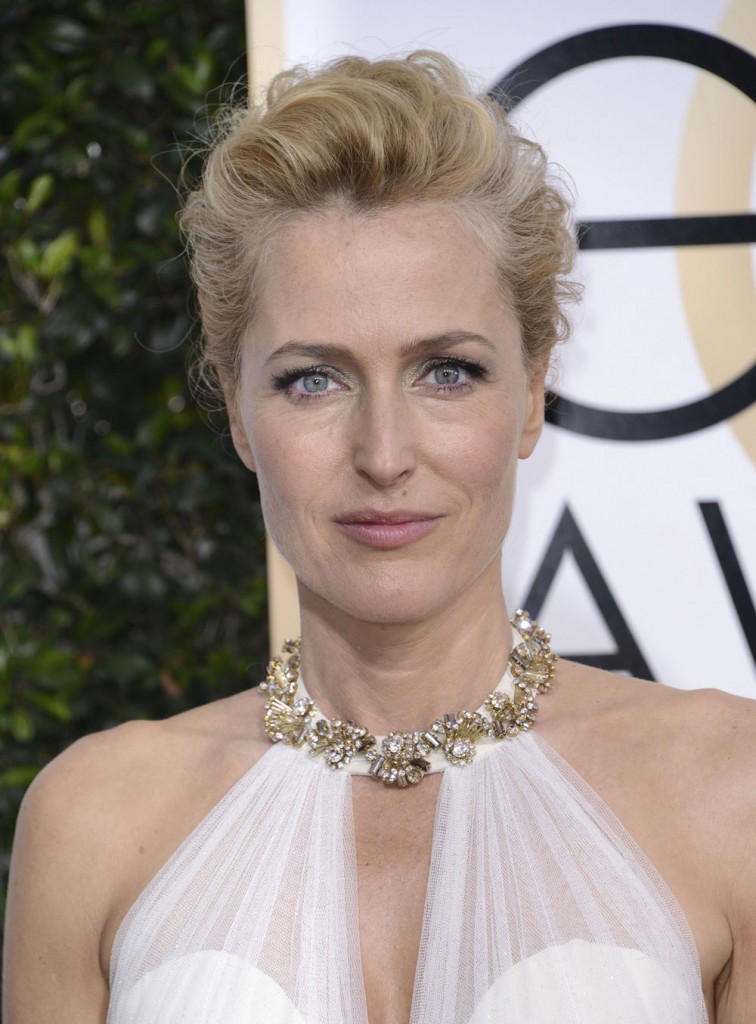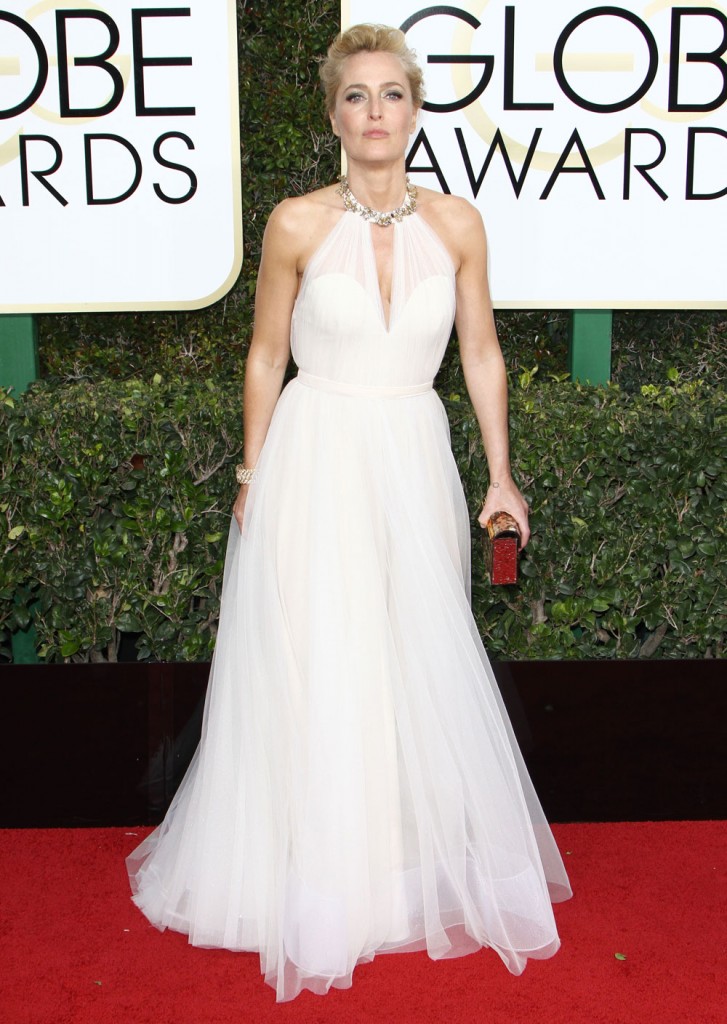 photos credit: FameFlynet