CB and I email about our periods all the time. It's one of the best parts of working so closely with a woman, honestly. I try not to complain about my periods, but I do use PMS and cramps as an excuse for why I might be moody or tired, although even if I wasn't PMSing, I would still like to talk about my period. I don't know why? I just enjoy it. There's so much that sucks about being a woman, so it feels like a small victory to use period-talk to bond with other women. It's gotten to the point where CB and I talk about our periods as often as we talk about the weather or celebrities or fashion. So with that in mind, here's a big conversation starter: Lena Dunham has been on her period for thirteen days!!! She posted the above Instagram with this message:
When paparazzi follows you but you're not even mad cuz you love your look and the chance to show off the leather skirt Jemima lent you and anyway, you've had your period for 13 days and the inauguration is in 10 so this is the least of your f–king problems #bleedforthis
THIRTEEN DAYS! My God. I've had weird cycles where Aunt Flo finally comes after like six weeks, and then stays for a solid nine days, but those are blips on an overwhelmingly regular cycle. Hell, in my teens, I used to have the easiest periods – they always came on time and lasted maybe five days, tops. I've never had a period last thirteen days! Lena has all kinds of period issues though, and she's been really public about it in the past – she's dealt with horrible periods and endometriosis for most of her menstruating life. She even wrote a Lenny letter about it. My guess is that her thirteen-day period is probably quite normal for her. That must be hell. No joke.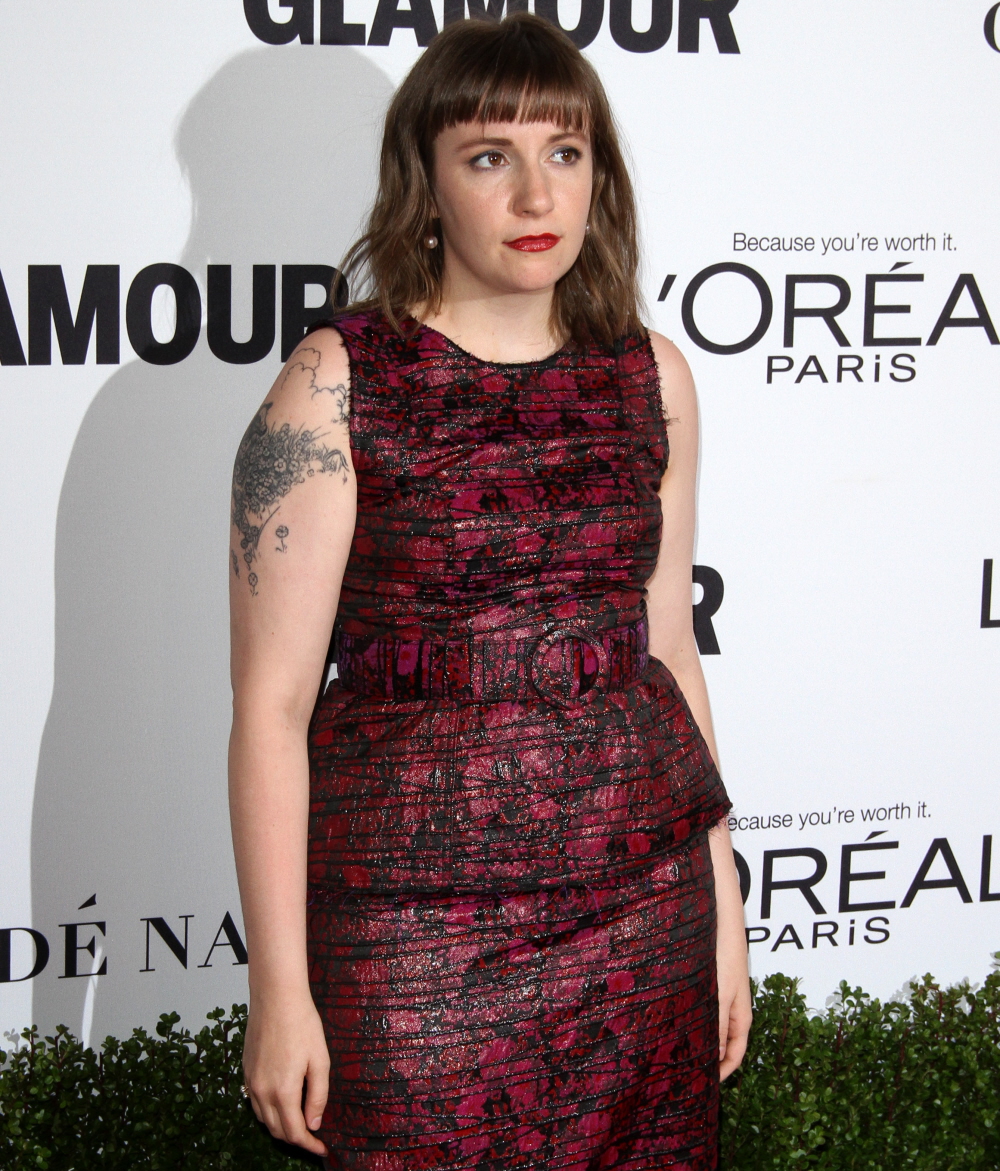 Photos courtesy of WENN, Instagram.