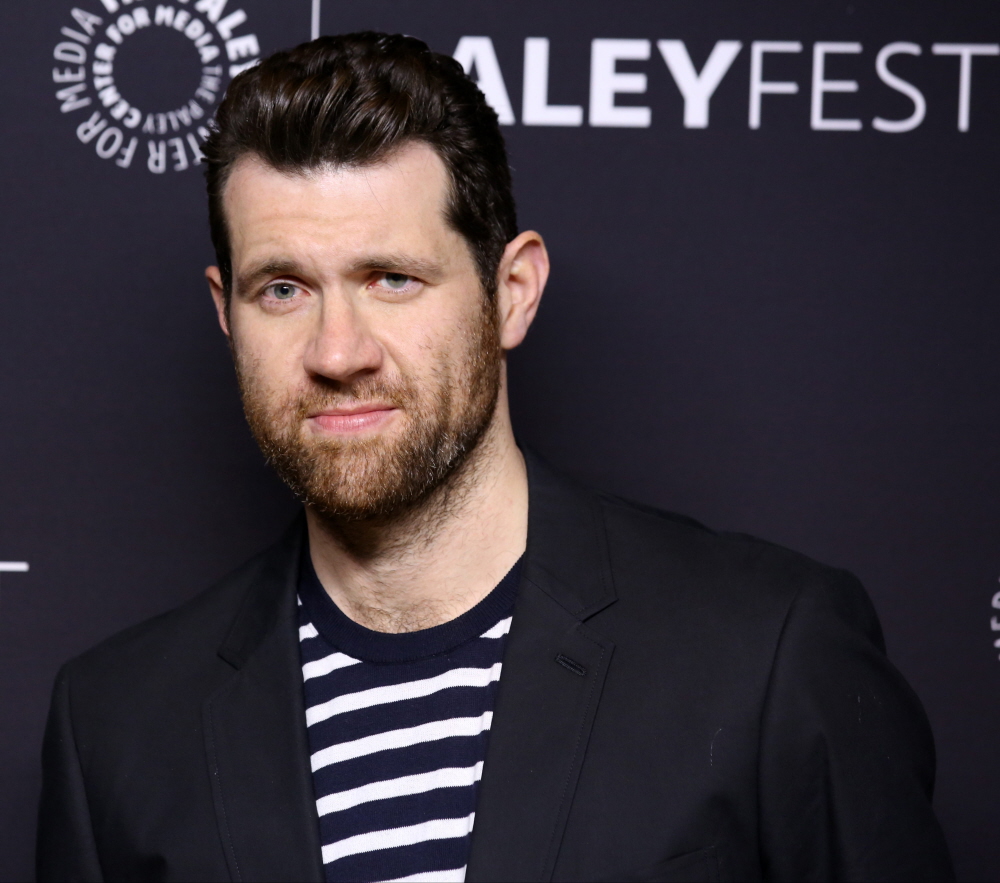 Billy Eichner's Billy on the Street show isn't my favorite thing in the world, but I do watch clips from time and time and I enjoy the bits sometimes. I enjoy the fact that the show is basically a celebration of the diversity found on New York's streets, whether it's racial diversity, LGBTQ diversity or diversity in how people consume pop culture. Eichner is starting to get a lot more attention as more celebrity "guests" come on the show and as the Billy on the Street clips are increasingly going viral, like the time Nicki Minaj Instagrammed about the show. Anyway, Billy covers the latest issue of New York Magazine. I wasn't going to cover it, but in the last half of the interview, he gets political and the whole thing is just very sad. What he says about Hillary Clinton losing was sad, I mean. He was at the Clinton event and the way he describes it so vividly… it just broke my heart. You can read the full piece here. Some highlights:
Where he was on Election Night: "I was at the Javits Center waiting for Hillary to speak. A friend of mine had invited me, and I was so excited. I got there and there were thousands of people on the main floor where she was going to speak, we all assumed. It had the whole glass-ceiling element and there was music blaring and huge screens everywhere playing CNN. It literally took my breath away. I could not believe that I was going to be there live to hear her victory speech. And then it became clear that wasn't going to happen. It's a fascinating place to be because you're surrounded by people who had put their blood, sweat, and tears into campaigning with her and for her. She wasn't there. If she was, I didn't see her. I was in New York during 9/11, and I don't want to minimize 9/11 where thousands of people died by comparing it to anything, but it was the closest feeling I've had to that since, where you literally felt like an unexpected death had occurred. I'm not someone who thought Hillary was a perfect candidate, but the thought of what was to come was mind-blowing.

How surreal it was: "To make a surreal night even more surreal, I was in this room with Amy Schumer, Jennifer Lopez, Stevie Wonder, Cher, Katy Perry, Lady Gaga, Angela Bassett, Tony Goldwyn, Busy Phillips, numerous senators and other big Democratic bigwigs. Once the tide started to turn, I stood in a corner with a couple of my friends who were also in this room. Slowly, people started to trickle out. People were crying. Around midnight or so, an older woman who clearly worked with the campaign came out. She screamed at everyone, "Everybody stop crying! It's not over!" Then there was silence because I think the rest of us knew that it was over. It was bizarre.

When he left the Jarvis Center: "I snuck out around 12:30 and walked home because I don't live too far from there. I remember eight years prior, when Obama won the first time, I was downtown celebrating with my friends, and I was living uptown at the time. I took the subway home around midnight or so, and I was by myself. The subway reached Times Square, and I thought, I have to get out. I have to see what's happening in Times Square the night our first black president was elected. I have such a vivid memory of it. There were literally young people doing cartwheels in the street. It was like New Year's Eve, but with a purpose. It was magical. Eight years later, I was walking from Javits Center on 34th Street — I live in Hell's Kitchen — and you could see people, particularly people of color, who were leaving Times Square in complete silence. Everyone had little American flags they'd brought with them that were down at their hips. One guy was sort of waving it. No one was talking and you could tell that they'd all gone to Times Square expecting a big celebration. Now they were silent. It was the antithesis of before in the same part of town, and it really was breathtaking.

What he thought of Jimmy Fallon ruffling Trump's hair: "I'm trying to think of the right word. I thought it was naïve and a bit of a slap in the face to all the people that I know for a fact Jimmy Fallon loves and celebrates: the LGBT community, women, people of color. I've done Jimmy's show twice. I think he is a huge talent. I really, really do. There are three people in the world that can do that job well. Are you kidding? Hosting The Tonight Show every night? With the amount of people you have to satisfy while still trying to remain true to your own creative values? He is terrific. I don't think that was a good moment. Moving forward, with how potentially dangerous these guys can be, you can't be fluffing a Nazi sympathizer's hair on television. After the interview, Jimmy did say something like, "Hey, have you ever seen my show? This is what I do." In that instance, he just didn't think it through. You're doing your show every day, and sometimes things slip through the cracks. I hope that he'll be more mindful of that because Jimmy does have a big platform. He gets double the ratings of the other guys. He is probably speaking to more Trump voters than you or I. And I do think there's a responsibility to not take things lightly. Even if you're a performer whose go-to is to focus more on the more lighthearted stuff. I could be wrong, but I have a feeling he wouldn't it again.
He's not comparing 9/11 to the election of Emperor Baby Fists, he's comparing the mood, the experience, the terror and horror in the wake of those two events. And I personally think it's an apt comparison, especially given that he is a New Yorker. As for what he says about that Jimmy Fallon moment – I think Billy is a mensch for giving Fallon the benefit of the doubt, but I also think Fallon and NBC corporate represent the kind of softball reaction to Baby Fists the entire way through. Now that we're staring fascism in the face, I hope everyone learns to do better.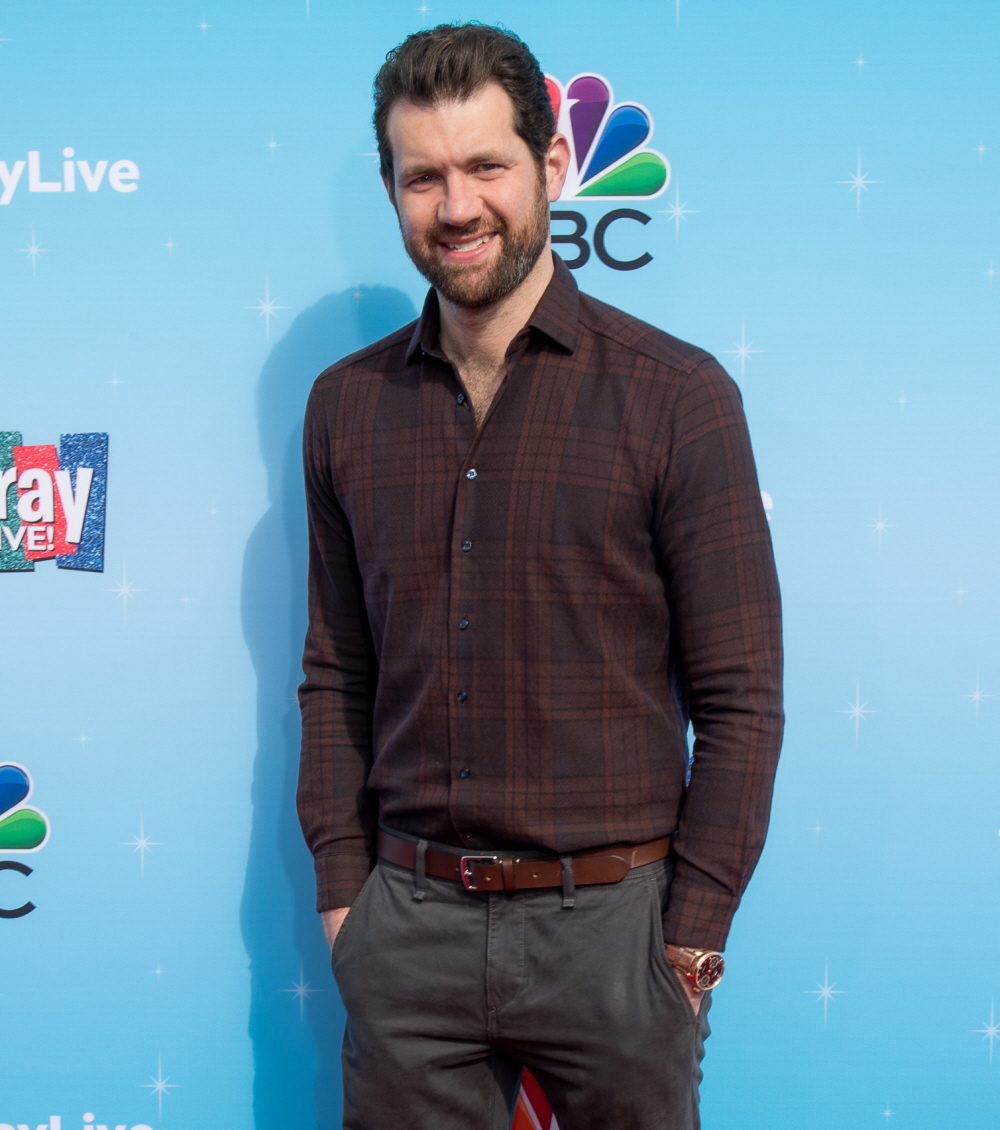 Photos courtesy of WENN.