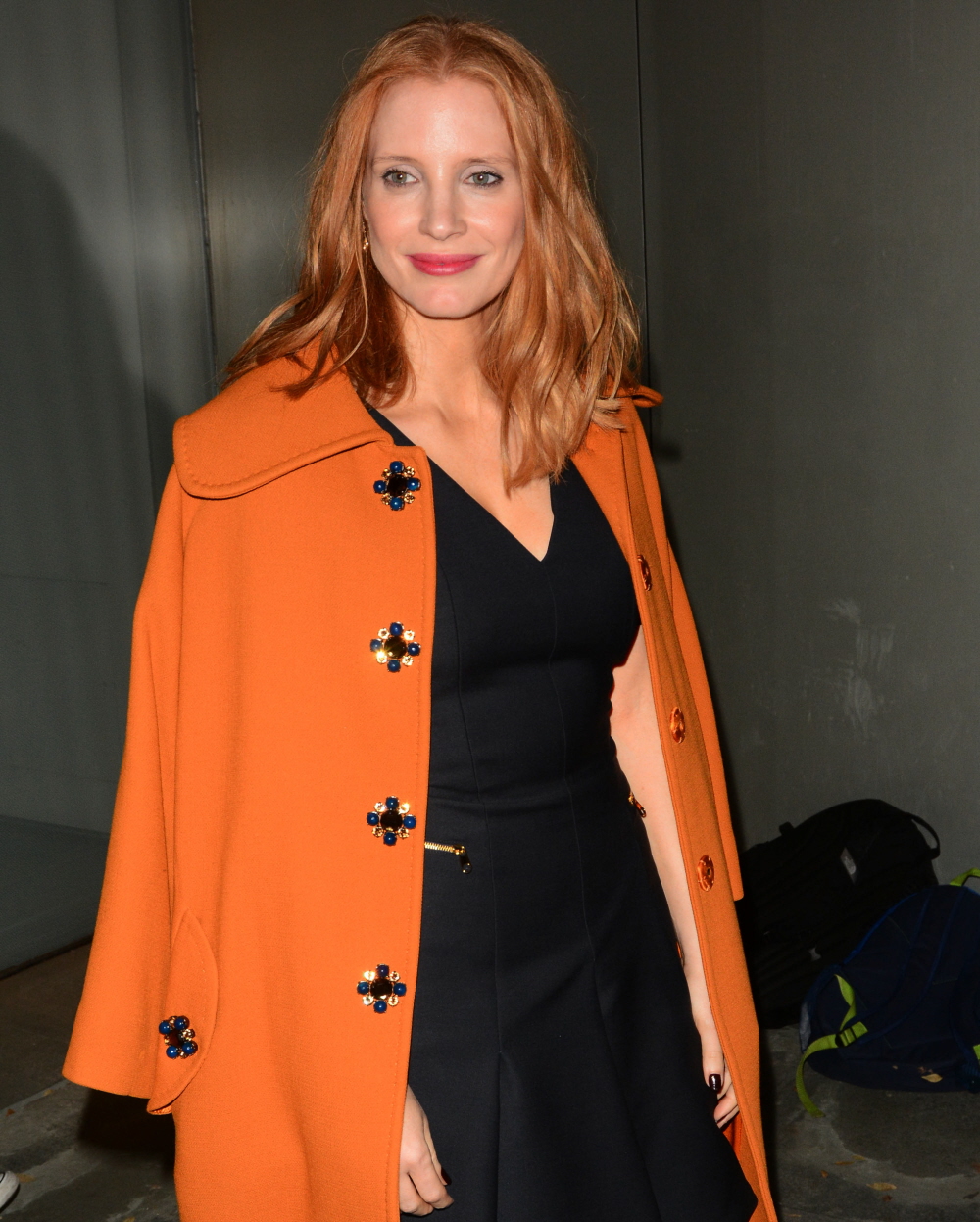 Jessica Chastain is a big ol' liberal. But like so many celebrity women in their 20s, 30s and 40s, Chastain's activism seems rooted in protecting women's reproductive rights. I admire that so much, whether it's Elizabeth Banks or Julianne Moore or Kerry Washington, there are so many famous ladies who put their time, money and effort into protecting reproductive rights for all women. Anyway, the US Senate voted (in the dead of night) to gut the Affordable Care Act, especially the provision that makes birth control free or affordable for all women. You read that correctly – we haven't even gotten to abortion rights yet. We're still arguing about f—king birth control. So, Jessica was tweeting about it:
#BirthControl is no longer covered by health insurance. Congrats USA, you're doing your part to keep women out of the work force. #smfh 😠

— Jessica Chastain (@jes_chastain) January 13, 2017
And because people are the worst, Chastain was criticized for tweeting. ABOUT BIRTH CONTROL. One of those people? Milwaukee Brewers pitcher Matt Garza, a 33-year-old father of six kids.
It's called abstinence, a word that has been forgotten amongst this generation… it's the best contraceptive… #juatsaying https://t.co/OgKg1qQmln

— Matt garza (@Gdeuceswild) January 13, 2017
If only every woman who ever met Matt Garza had practiced abstinence. Jesus. What I love about what he wrote is that he's actually not preaching the full message of "waiting until you're married" or "only loose women should stop having sex" (although that's absolutely the subtext). Nope. He's just saying everyone should be abstinent. People have forgotten how to be abstinent! No birth control needed because everyone just needs to stop having sex completely, says the father of six kids (the first child born when Matt was 18 years old). That will solve all of our problems.
So obviously, people on Twitter had a field day.
@Gdeuceswild so a married couple, after having a few kids, needs to just end their intimate life together? That's absurd and wrong.

— Amie (@amiehartnett) January 13, 2017
@Gdeuceswild Will abstinence work 4 endometriosis? Menstrual Migraines? Extremely heavy & painful periods? What are u suggesting for those?

— Heather Jacoby (@ObieWanJacoby) January 13, 2017
@Gdeuceswild Clearly it worked super well for you, with 6 kids!

— Jillian C. York 🐌 (@jilliancyork) January 17, 2017
. @Gdeuceswild @jes_chastain remember when you practiced abstinence and got your girlfriend pregnant when you were 17?

— Guy Tweet Haver (@thetweethaver) January 13, 2017
Matt Garza has 6 kids and became a father when he was a teenager. This generation tho, man. https://t.co/M0F6OJCFf8

— bobby daniels (@BobbyJDaniels) January 13, 2017
@Gdeuceswild good point. I just have a hamper full of filthy socks and my wife sits on the washing machine 12-6 pm and we're doing great

— Brandon McCarthy (@BMcCarthy32) January 13, 2017
@DJPaMCMa @PleiadesNebulae @mslauren2930 @Gdeuceswild Matt has had sex precisely six times pic.twitter.com/NDqHvBxTkV

— Haver (@HaverOfOpinions) January 13, 2017
I swear to God, the only photos we have of this guy are from a 2009 event with abstinence advocate Bristol Palin. Hahahahahaha.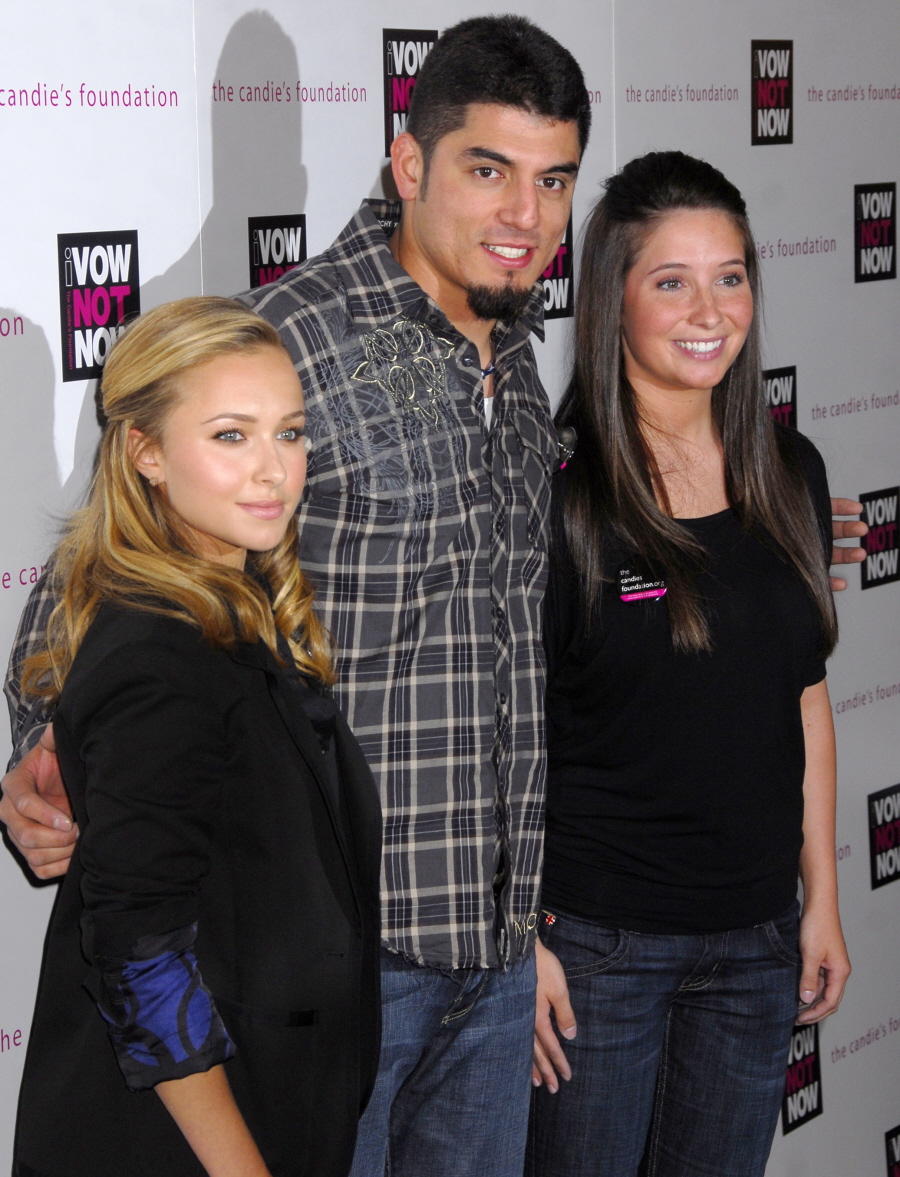 Photos courtesy of WENN.