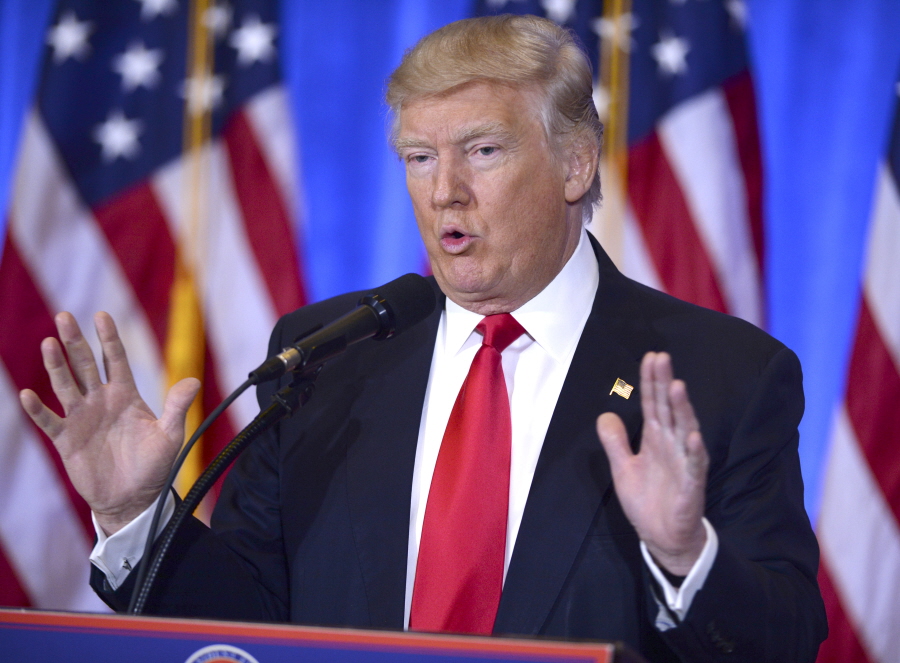 I'm still sort of numb to the reality that in two days, Emperor Baby Fists will take the oath of office and be installed indefinitely into the White House. Will this all end in scandal, impeachment and treason charges? Or are these merely the first days of our American Brave New World? My big plans for Friday are to work and then go to the gym. I'll probably watch some of the inauguration stuff on TV at the gym but other than that… I'm hoping that this is NOT a bigly television event. Emperor Baby Fists is historically unpopular for an incoming president – when Pres. Obama was inaugurated in 2009, his approval rates were hovering around 70%. Baby Fists' approval rate at this moment? 44%, with 52% disapproving. He is the most unpopular incoming president in decades.
So can we expect Emperor Baby Fists to strike a conciliatory, healing tone in his inaugural address? Can we expect him to reflect on history, or acknowledge the weight on his shoulders as he tries to lead a divided nation? Yeah, probably not. According to sources, Trump has written the bulk of his inaugural address himself.
President-elect Trump has written his inauguration address draft himself, two senior Trump transition officials told CNN Tuesday. Last month, Trump told guests at his Mar-a-Lago estate in Florida, as well as presidential historian Douglas Brinkley, that he planned to write the speech himself, but we've now been told that Trump has actually followed through.

The decision is a departure from how Trump tackled speeches during the campaign, when he either delivered off-the-cuff remarks or relied on text prepared by his senior policy adviser, Stephen Miller. It's unclear exactly to what extent Miller has been involved in fine-tuning Trump's draft.
It's written as a series of tweets, isn't it? "Ladies and gentlemen, I won so big and the crooked media failed so hard, hashtag bigly hashtag sad hashtag exclamation point." Obviously, the speech is going to be a mess. And obviously, this whole inauguration and the events around it are going to be a mess too. But what's interesting is that Emperor Baby Fists actually wants this to be the classiest, most exclusive, most bigly event ever.
People are pouring into Washington in record numbers. Bikers for Trump are on their way. It will be a great Thursday, Friday and Saturday!

— Donald J. Trump (@realDonaldTrump) January 17, 2017
The same people who did the phony election polls, and were so wrong, are now doing approval rating polls. They are rigged just like before.

— Donald J. Trump (@realDonaldTrump) January 17, 2017
Thank you to @GolfDigest for this incredible feature! "Golfer-in-Chief" @RealDonaldTrump https://t.co/vpdY4jNbI4 pic.twitter.com/Q5fzH4fpmH

— Eric Trump (@EricTrump) January 17, 2017
Photos courtesy of WENN.