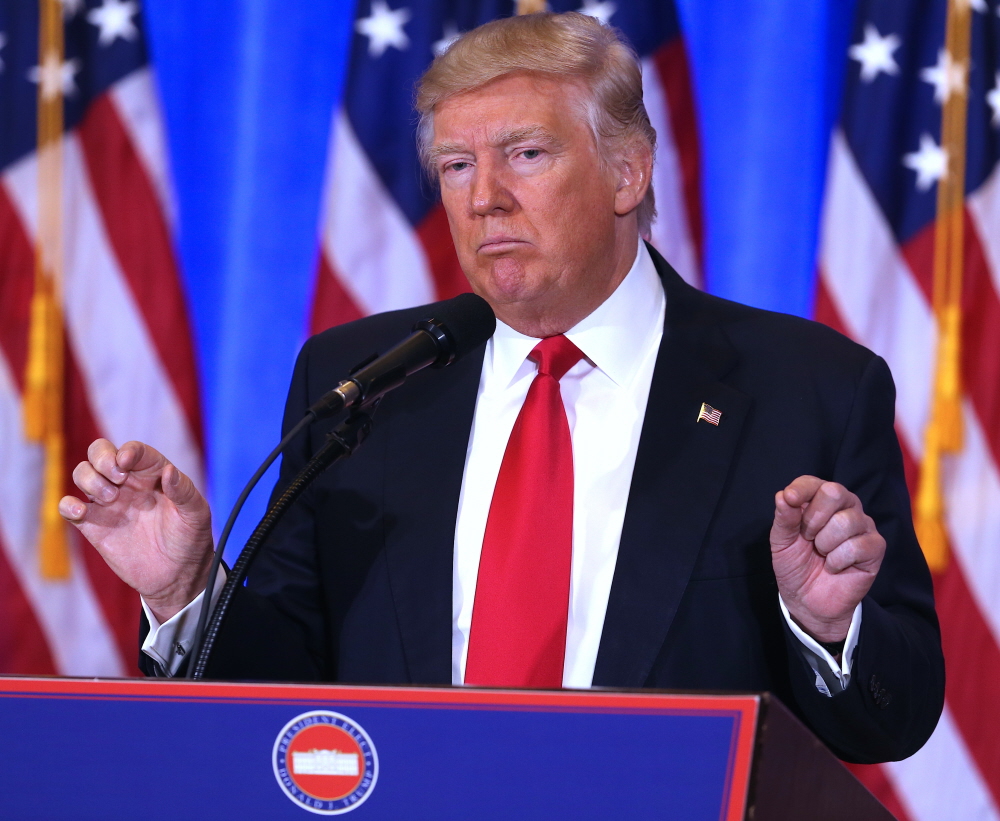 Many, many American designers backed Hillary Clinton. Some estimates had HRC endorsed by something like 90% of all American designers. Those same designers declined to dress Melania Trump throughout her husband's campaign, and following the electoral win of America's First Fascist President, many of those designers declared that they had no interest in designing clothes for the now First Lady Melania Trump. Interestingly enough, Tom Ford was anti-Melania before it was the cool thing to do. He went on The View in late November and he was asked if he would dress Melania or if he was ever asked to dress her. He said: "I was asked to dress her quite a few years ago and I declined… She's not necessarily my image." Boom. Mic drop.
Well, Emperor Baby Fists has been seething ever since, apparently. He did a pre-inaugural interview with Fox News this week and he was asked about all of the designers who have outright refused to dress Melania. This is what happened.
President-elect #DonaldTrump on #TomFord refusing to dress #MelaniaTrump: "He was never asked to dress [Melania]… I'm not a fan of Tom Ford" pic.twitter.com/1PmMPWs9zk

— Fox News (@FoxNews) January 18, 2017
This insolent baby whined:
"[She] never asked Tom Ford, doesn't like Tom Ford. Doesn't like his designs. He was never asked to dress her…. I'm not a fan of Tom Ford, never have been…Steve Wyn just called me and he thought that it was so terrible what Tom Ford said that he threw his clothing out of his Las Vegas hotel."
To be fair, Tom Ford's original story was that he was asked to dress Melania years before Donald Trump ran for president and that's when Ford turned her down. Also: Ford didn't say that he would refuse to dress Melania in the future, he just indicated that she wasn't his ideal client. Now, all of that being said, Emperor Baby Fists is a f—king idiot. Pardon me, a BIGLY f–king idiot. Tom Ford could have a box full of RECEIPTS and the Deplorables would still be crying about all of those lying fashion designers.
And if you want a lesson in unhinged cognitive dissonance, I dare you to watch this short clip of Baby Fists talking about the celebrities at his inauguration. It really, really upsets him that no cool people will be there.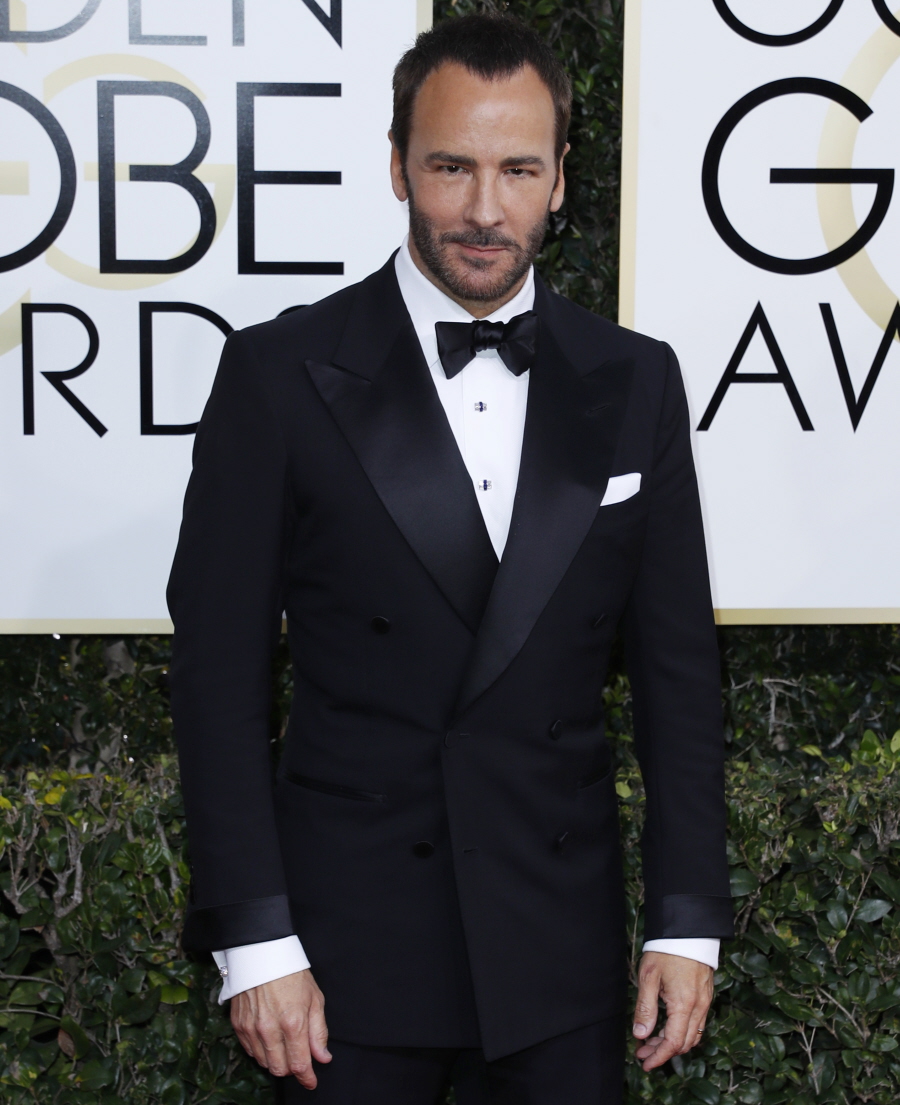 Photos courtesy of Fame/Flynet.