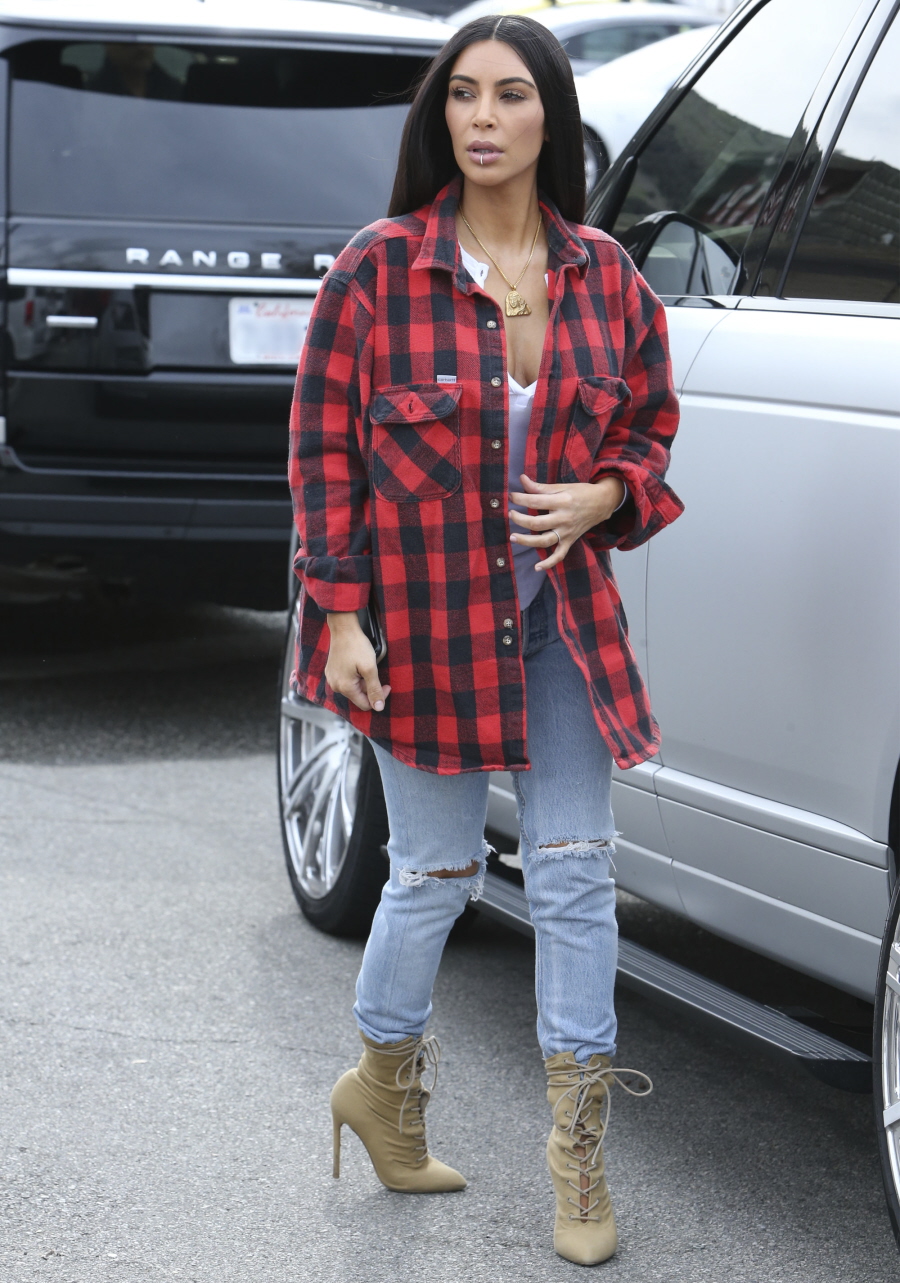 Kim Kardashian stepped out with Kanye West and Kourtney Kardashian yesterday in Calabasas for lunch. Whenever we go a while without seeing Kim up close, in paparazzi photos, I always wonder if she was off having some work done. My suspicions are usually met with visual evidence, because Kim always comes out of hiding looking "different." Kim's post-robbery hiatus was, I believe, legitimate, in that she was truly traumatized and looking to change the way she conducted her business. But I also think that in between therapy sessions, she was getting some nose work and a hell of a lot of Botox. Plus that thing on her lip.
All that being said, I do miss covering Kim's terrible fashion. This casual outing was another classic sartorial catastrophe from Kim too – the combo of those awful jeans with the red flannel and the gold jewelry is just… hilariously bad. Like, I think she's trying to go "high fashion grunge." Minus the jewelry and the lip ring, I probably would have worn this outfit in 1995.
As for Kanye and the state of the Kimye marriage, the new issue of Us Weekly reports that Kanye convinced Kim to recommit to their marriage over the holidays, basically. Kim was seriously considering divorce but Kanye promised Kim that he would start taking better care of himself and he "swore he was going to continue with intense therapy. He really wants to get better and will do whatever it takes to get healthy." They've been doing date nights and Kanye is listening to his therapists and Kim is a lot happier.
This also interested me: Kim and Kendall filmed cameos in the new Ocean's Eight movie. The plot of the movie involves a jewel heist and there are scenes at a "Met Gala," which I think is where Kim and Kendall turn up. Media outlets are making a big deal about the fact that Kim is participating in a film about a "jewel heist." Whatever. I'm more interested in the idea that Kim might have interacted with Cate Blanchett.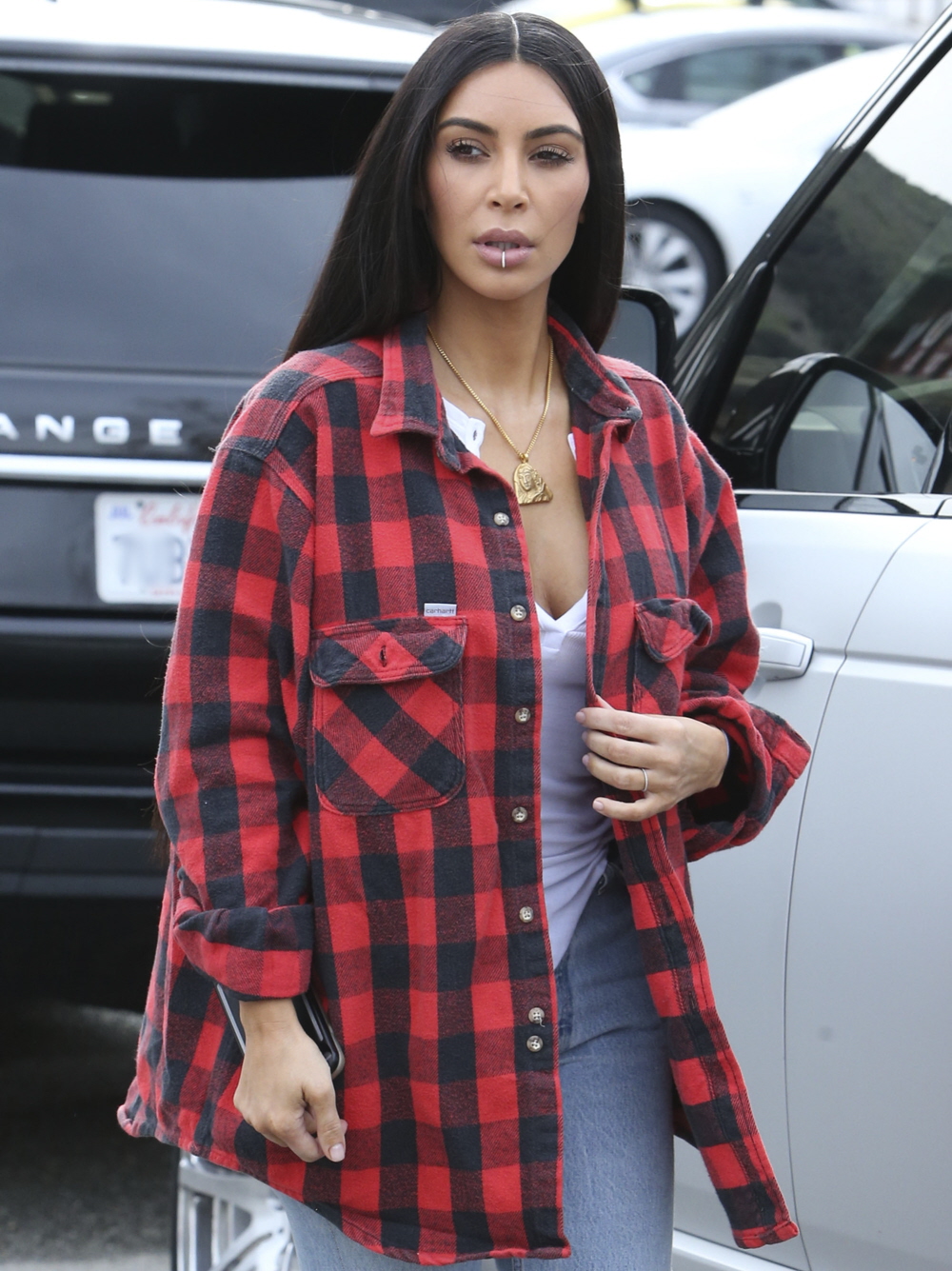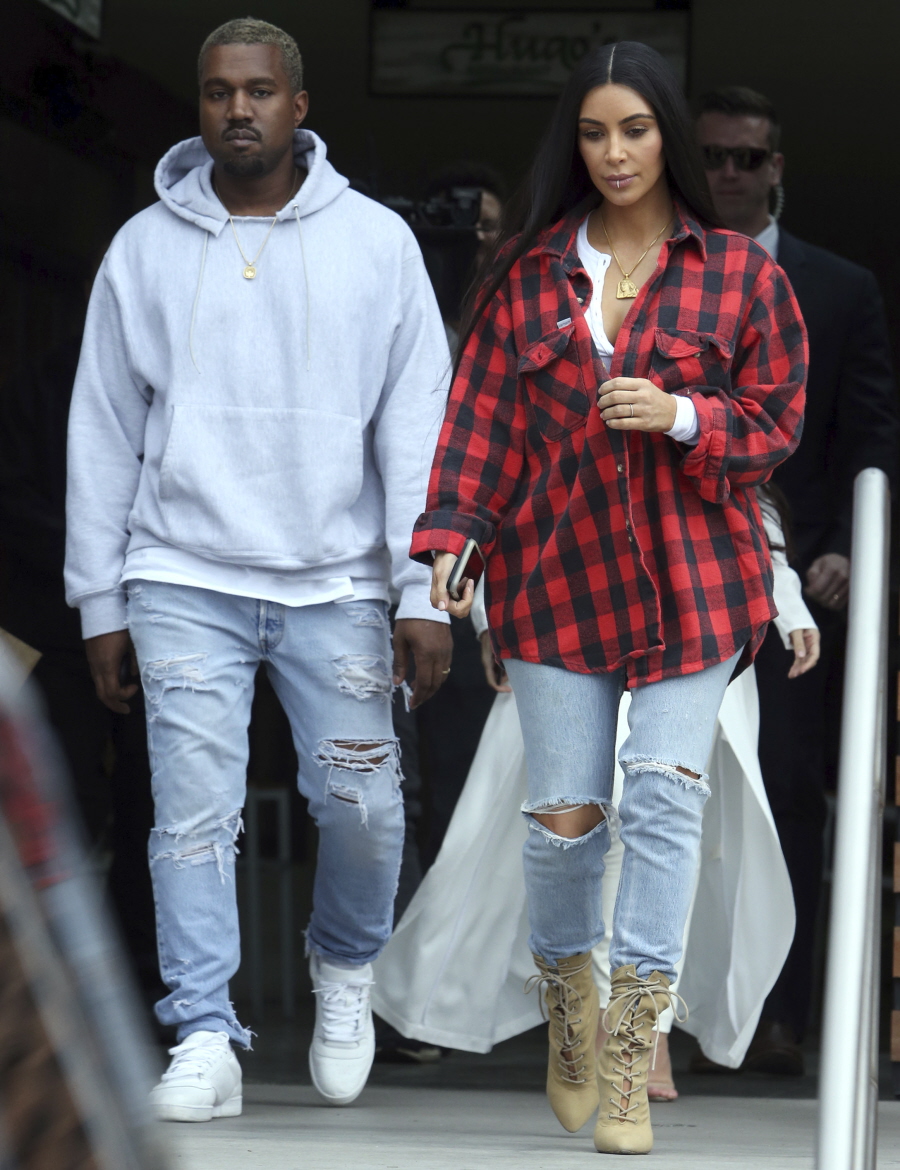 Photos courtesy of Fame/Flynet.