Lily Collins, 27, is promoting her new film at Sundance, To The Bone. It's described as a dark comedy about a young woman struggling with anorexia (I can't find a trailer for it) and this issue is actually personal for Lily. In a new interview with IMDB Live, Lily said that she suffered from anorexia as a teen. You can see the video interview on IMDB's site and below, she's on a panel along with Carrie Preston, Keanu Reeves and To The Bone director, Marti Noxon, and they're talking to Kevin Smith. She kind of blurts it out and I do believe this is the first time she's talked about it. I did some searching and couldn't find an interview or another mention of Lily being anorexic other than the stories about her playing this role. Here's what she said:
"This was definitely a more dramatic role for me. I suffered with eating disorders when I was a teenager as well. I wrote a book last year and I wrote my chapter on my experiences a week before I got Marti's script and it was like the universe kind of putting these things in my sphere to help me face, kind of dead on, a fear that I used to have and a way to explain it as someone who's gone through it and to open up a topic that is considered quite taboo with young people nowadays, male, female, and to really start a conversation.

"It caused me to have to emotionally go there, but in a way that was the most safe, healthy way possible with a nutritionist, and really to physically go there but also emotionally and it did require a different set of emotional skills, to kind of go back in time for me, with you know, my experiences.

"So definitely a different type of film for me to do, very, very personal."
Lily is not my favorite person and I'm still baffled that she was nominated for a Golden Globe, but this took nerve. I checked to see if she has a book out and she does have an autobiography coming out in March called Unfiltered, No Shame, No Regrets, Just Me. So she wrote about going through an eating disorder and right after that she was offered a role playing a teen with anorexia, which she knows about firsthand. She also had to lose weight for that job, which must have been difficult. She deserves props for admitting this. Too often anorexia is derided and misunderstood because people consider it vanity when it's really a devastating emotional disorder. It's not an easy thing to own up to.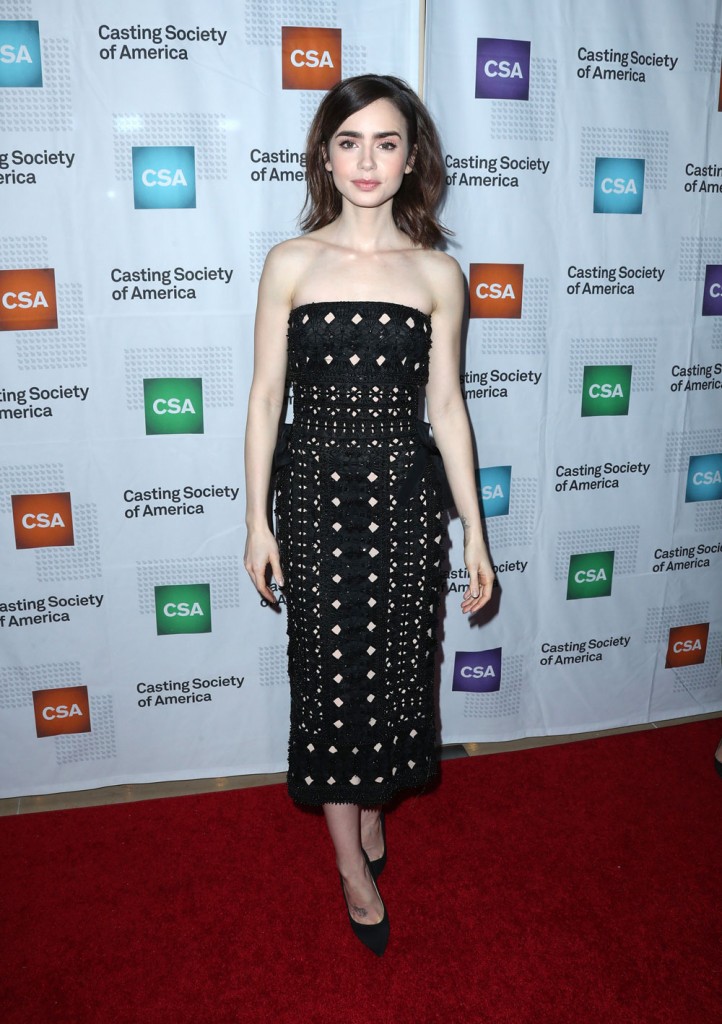 photos credit: Getty and WENN