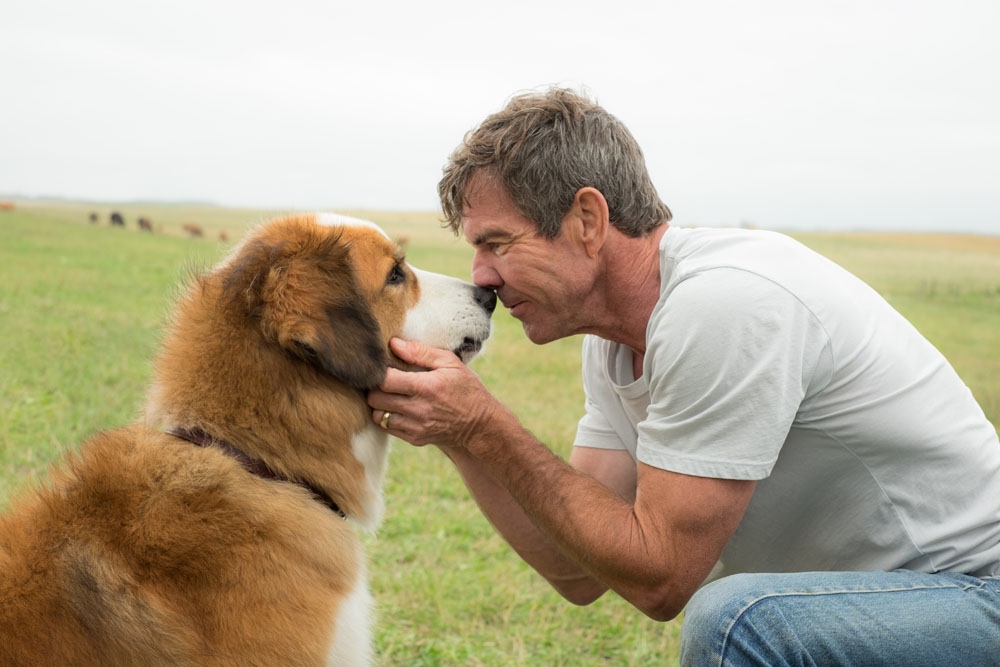 Last week TMZ posted a disturbing video of a German Shepherd on the set of A Dog's Purpose being shoved and forced into a pool of churning water by a handler. The film is out this coming weekend and due to the public outcry, including PETA's call for a boycott, they made the decision to cancel the premiere. They also canceled the entire press junket. That sounds counter productive, because they could have used that opportunity to say they were sorry and that this never should have happened. Instead they issued a somewhat defiant explanation, stating that the German Shepherd, Hercules, was fine, that he had rehearsed that scene multiple times and he just didn't want to do it that day, and that the scene didn't end up getting shot at the time. This was a poor excuse after we saw the handler shove Hercules in the water and grab him by the collar despite how much he resisted. Even though they couldn't shoot the scene they were forceful and cruel to the dog and no one stepped in on Hercules' behalf. Also, the co-screenwriter of A Dog's Purpose, W. Bruce Cameron, tried to explain that Hercules just didn't like that location and that it worked out fine later.
The movie's producer, Gavin Polone, has a new essay in The Hollywood Reporter. Finally someone associated with the film recognizes that the way Hercules was treated is unacceptable. He opens with the "some of my best friends are dogs/I'm vegan" excuse but he sounds genuine about it. He claims to have viewed the footage, admits that it shouldn't have happened and says that the Humane society was on set as well. He also apologizes, which is nice:
Last Thursday, I went to Amblin's office and watched all the film shot on the day in question, as well as saw video from the trainers and still photographs. As with the TMZ video that you saw, two things were evident: 1) the dog handler tries to force the dog, for 35 to 40 seconds, into the water when, clearly, he didn't want to go in; and 2) in a separate take filmed sometime later, the dog did go into the water, on his own, and, at the end, his head is submerged for about 4 seconds. These two things are absolutely INEXCUSABLE and should NEVER have happened. The dog trainer should have stopped trying to get the dog to go in the water as soon as the dog seemed uncomfortable, and the trainers should have had support under the dog as soon as he came to the side of the pool and/or had less turbulence in the water so he never would have gone under. The American Humane Association (AHA) representative who is paid by the production to "ensure the safety and humane treatment of animal actors," as its website states, should have also intervened immediately on both of those parts of the filming. So should have whomever was running the set. Those individuals should be held accountable and never used again by that studio or its affiliates.

I also hold myself accountable because, even though I was not present, I knew and had written about how ineffective AHA has been over the years. Its monitors have been present when bad things have happened to animals on sets, not offering enough protection to stop those events and displaying no real protest after they occurred. Though AHA is the standard guarantor of animal safety on all studio productions and I was not consulted when they nor the dog trainers were hired, I should have fought with the studio to come up with alternatives to serve those functions. I didn't, and there is nothing to mitigate my inaction. I'm deeply sorry about that.
Later in the essay Polone explains Hercules' reluctance to do that scene, which is consistent with Bruce Cameron's excuse but in context sounds more apologetic. He says that the dog had rehearsed it without a problem several times and that this time he was made to approach it from the opposite side, which he didn't like. You can read that on THR's site, it's long and it does give context to the clip and sort of explains, but in no way excuses, the fact that the handler was so rough. Then Polone argues that the clip was edited to make it look worse than it was and suggests it's some kind of plot to make more cash from TMZ and derail the movie. He loses me from this point on, except where he states that the dog jumping into the water in the trailer is a CGI dog and that PETA's clips against the film are misleading. He also covers PETA's very questionable moves in the past, which most of you are probably well aware of. He admits that there were "mistakes" made but he downplays it.
That PETA has an impossible agenda and that someone probably tried to make money by making my film look bad, does not excuse the mistakes made 15 months ago, irrespective of the fact that the dog in question was unharmed.
Who decides that the dog was unharmed? Animals can be abused, hell people can be abused, and look and act fine afterwards. Someone acting ok doesn't mean they were "unharmed." It's even harder to judge if animals are ok or not because they can't tell us. Poline argues that it's impossible to make a film using only CGI animals because that's cost prohibitive and would prevent these type of stories from being made. I get that, and overall this essay took responsibility and was apologetic, but it was pretty late coming and could have been much shorter. I don't think this is going to help much.
Also star Dennis Quaid told Extra that animal abuse did not occur on set. It sounds like he's stating the official party line and it rings hollow. "We have the Humane Society's seal of approval. They were there. There was no abuse of animals on that set. I would never work on a set that would abuse animals." How about "We're so sorry this happened, it was an isolated incident and we're all trying to figure it out and make sure it never happens on another set?" He did tell Ellen that the clip made him "angry" and that "I never saw any abuse of any animal. And if there had been, I would have walked." That's better.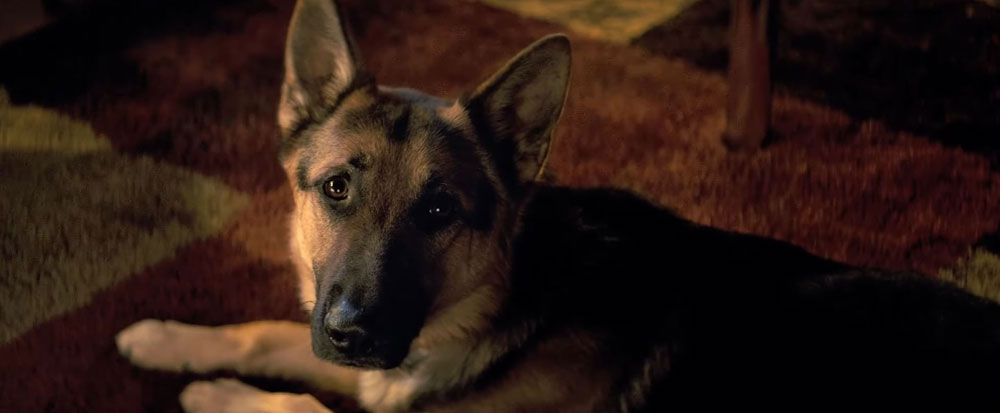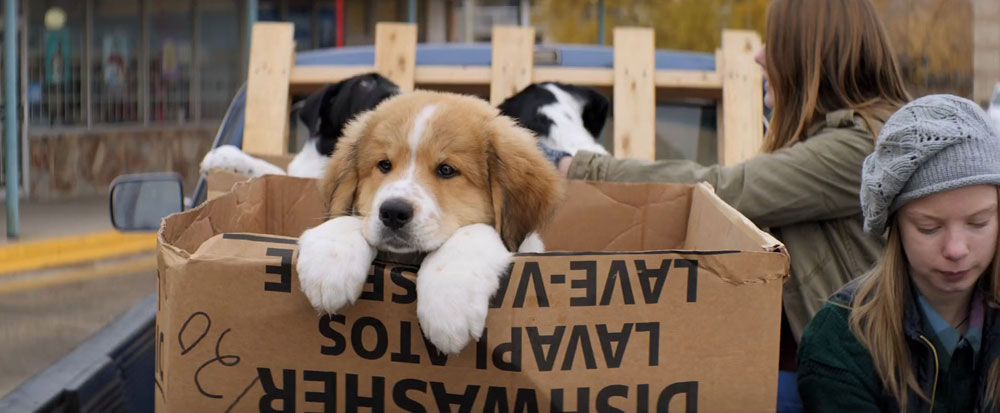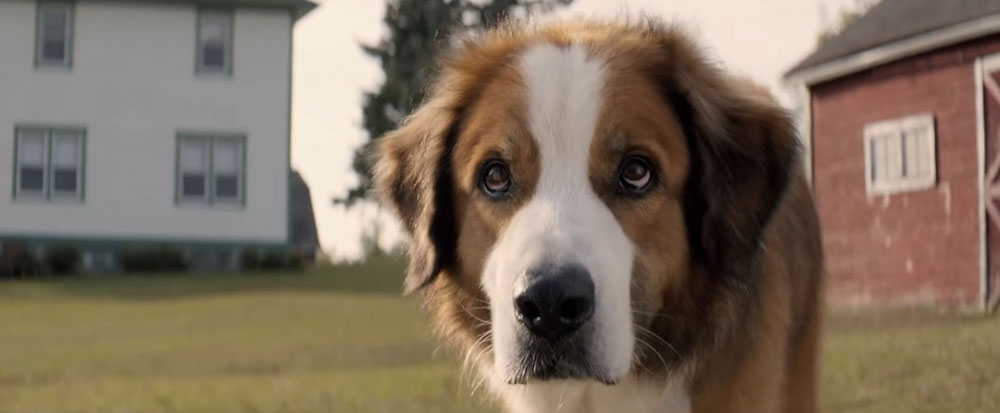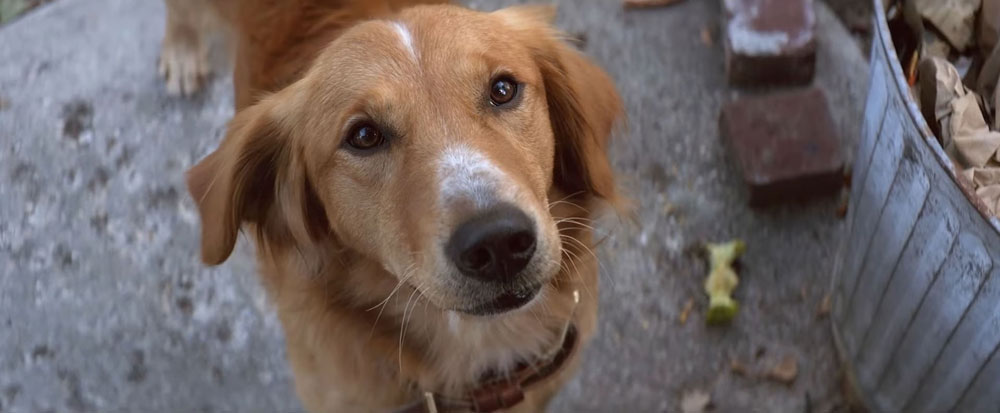 photos credit A Dog's Purpose via official trailer