I generally pay attention to Kate Hudson's health tips. Like CB, I think Kate has a healthier approach to fitness and weight loss than most and she is incredibly fit. But I stay away from cleanses. Part of it is I don't really understand them and part of it is I know that some can be questionable health-wise. So when I saw Kate was doing a new cleanse, I wasn't too excited. And I'm still not about the cleanse itself, but I am all geared up about 'souping' now.
Hudson's plan, called The S.O.U.P. Cleanse, is a five-day program designed by LA-based holistic nutritionist Elissa Goodman. The all-organic meals (including some salads)—which come labeled so you know what day, and in what order to eat them—are free of dairy, soy, gluten, and added sugars.

But is doing a soup cleanse really such a good idea? According to Health's contributing nutrition editor, Cynthia Sass, MPH, RD, souping is a better option that stricter "detoxes." Nourishing soup can help you slim down, she explained in a prior story for Health.com. However, she pointed out, "you certainly don't need to limit your entire diet to liquid meals to take advantage of its health and weight loss benefits." 

One of the biggest perks of soup is that it fills you up. A study in the journal Appetite found that people who ate a low-calorie soup before lunch ended up eating around 20% fewer calories overall. Other research has shown that solid food snacks before a meal (such as cheese and fruit) don't have the same appetite-curbing effect as soup.
According to Health, soups, particularly smooth soups, work better because they cause the stomach to expand a little more than solids. Also, soup is normally eaten slower and slowing down your rate of consumption usually means less consumption overall. I am all over this. I love soup, I could absolutely switch my snacks to soup. And they are pretty easy to make and keep on hand, either in the fridge or the freezer. Unfortunately, the killjoys at Health say you can't eat things like Cream of Bacon and see results but a nice butternut squash purée can hit the spot nicely in its stead. I suspect I should leave out my usual grilled cheese accompaniment as well. Sacrifices, people – it's all about sacrifices.
Slightly off topic but the sample menu on the website lists 'Healing Bone Chicken Broth' for all five days. I don't know how many of you are familiar with The Katering Show (you all really should be) but I can't help thinking of 'The Body Issue' episode and McKellen's bone broth ice cubes.
But I digress, if you want to try Kate's S.O.U.P. cleanse specifically, it will set you back about $350 a week plus delivery for five-days' worth of meals. S.O.U.P. stands for "Soups, Salads, Super Foods/100% Organic/Uniquely Designed/Prepared with Love," which just tells me they spent way too much time trying to make that acronym work. Elissa Goodman seems to be a cleanse devotee, she has three available for purchase on her website. I suppose if you have the money, it would be nice to have someone show up on your doorstep with a week's worth of food. Especially if you are a beautiful Hollywood starlet who is already in perfect shape. Tell you what, for $350 a week, I will show up at your door with my own personal liquid diet (corkscrew and straw not included but the gossip is free)!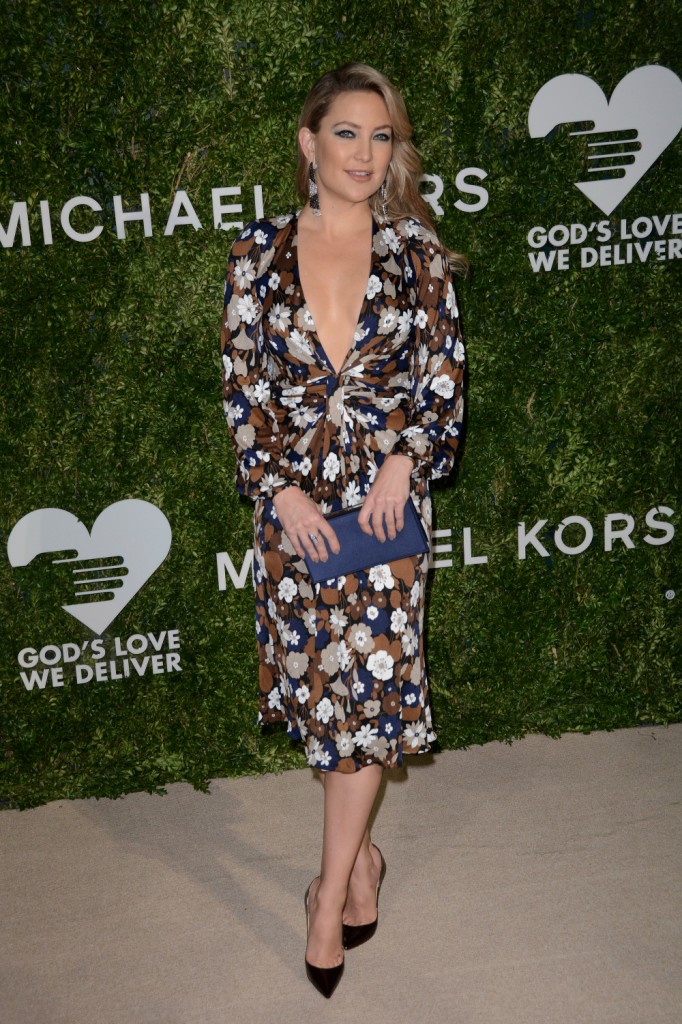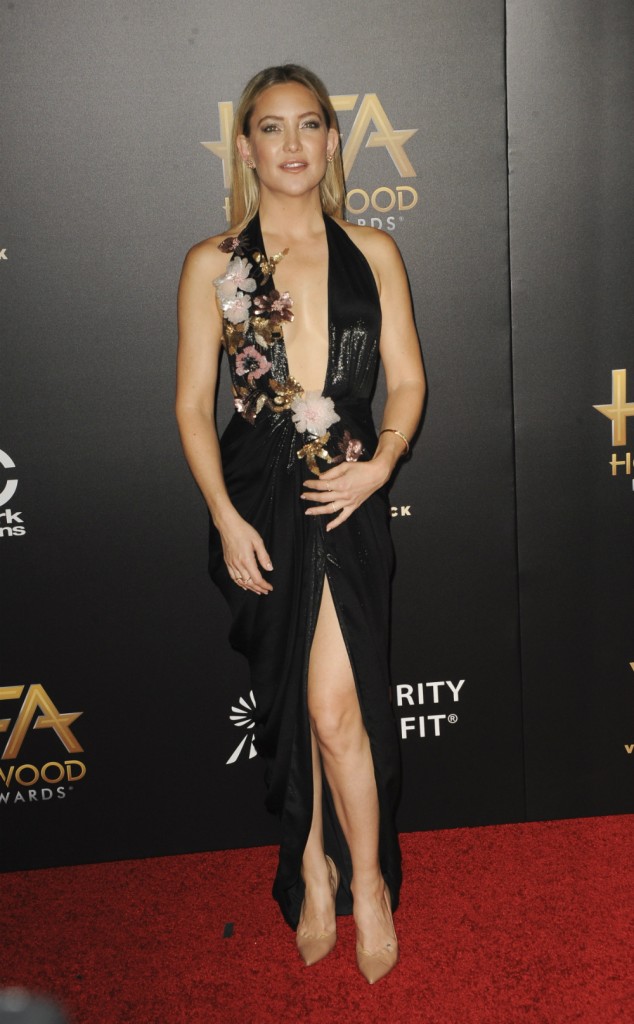 Photo credit: Instagram and WENN Photos