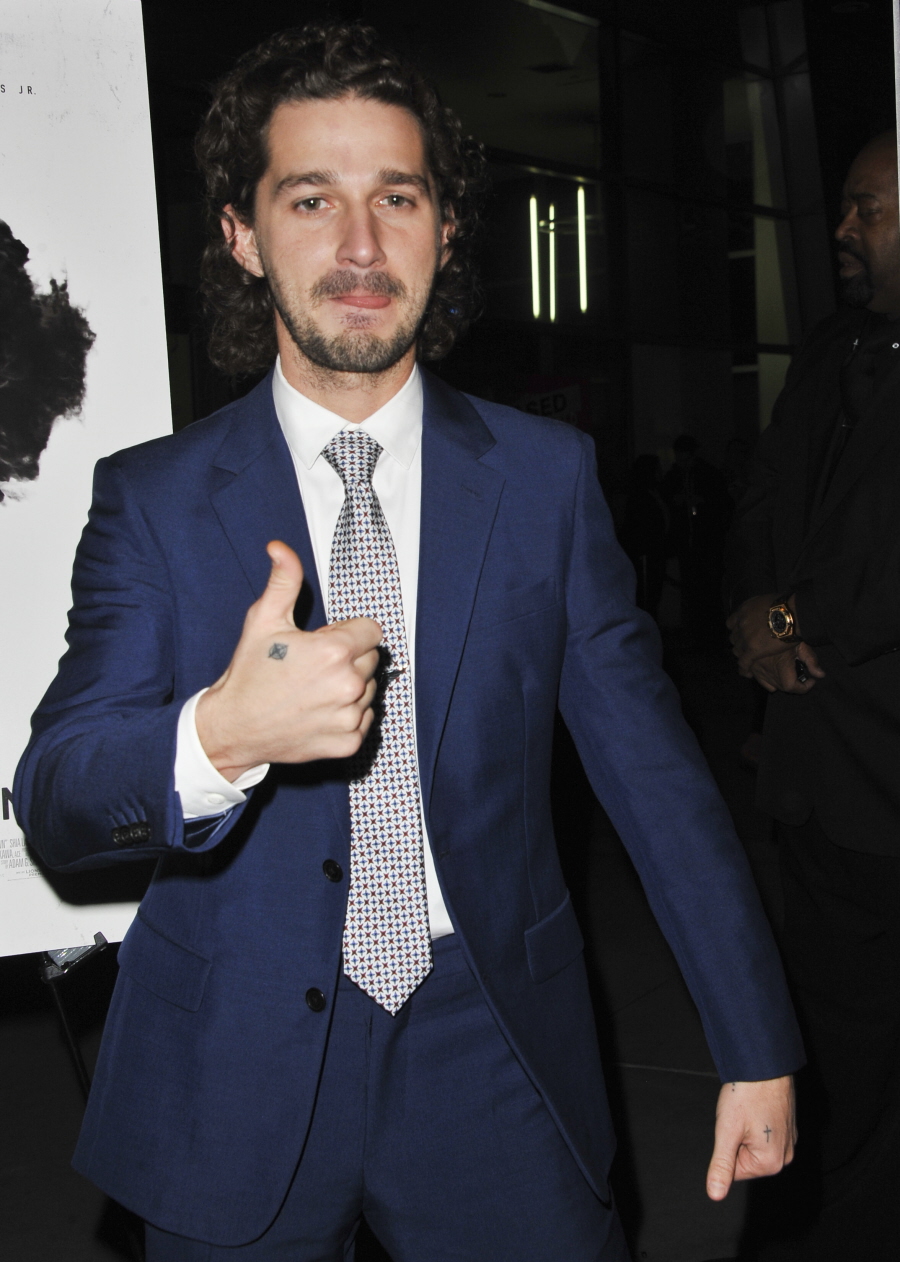 For days now, Shia LaBeouf has been doing some performance art/street art performance in Queens. Basically, he's been doing a live stream outside of a museum called "He Will Not Divide Us." The "he" is Emperor Baby Fists, aka Agent Orange, aka Donald Trump. People can come and interact with Shia and he'll talk to them and everything. So a guy came over to Shia last night, put his arm around Shia and said "Hitler did nothing wrong!" Shia shoved the guy away. And Shia got arrested for assault by the NYPD. He's already been booked and released, apparently. This is the video of the guy saying "Hitler did nothing wrong."
Shia LaBeouf has been arrested by NYPD, because of this video #HeWillNotDivideUs #FreeShia pic.twitter.com/Sj8RqP7uGm

— #HeWillNotDivideUs (@HWNDUS) January 26, 2017
Is it assault? I'm not trying to be nitpicky, I swear. I'm asking because if you're standing arm-in-arm with someone and then you shove them away, isn't it really about who made physical contact first? As in, if the Nazi guy put his arm around Shia first, Shia could justifiably say that the guy made contact first and he was just protecting himself from being assaulted by a Nazi. Maybe in this brave new world of Agent Orange's America, shoving and punching Nazis should just be the official greeting. I retweeted something a few days ago, but it applies here: if it was a legitimate assault, I hear that a Nazi's body just has a way of shutting that whole thing down. Case closed!
Additional video – NSFW for language.
Shia LaBeouf just got arrested on livestream after an allegedly attacking Neo-Nazis #FreeShia. #HeWillNotDivideUs pic.twitter.com/uQ81TyyZQM

— #HeWillNotDivideUs (@HWNDUS) January 26, 2017
RETWEET

For those of you who don't know what happened. Shia was attacked by a nazi. Shia got arrested. Nazi got away. #FreeShia #FreeShia

— #HeWillNotDivideUs (@HWNDUS) January 26, 2017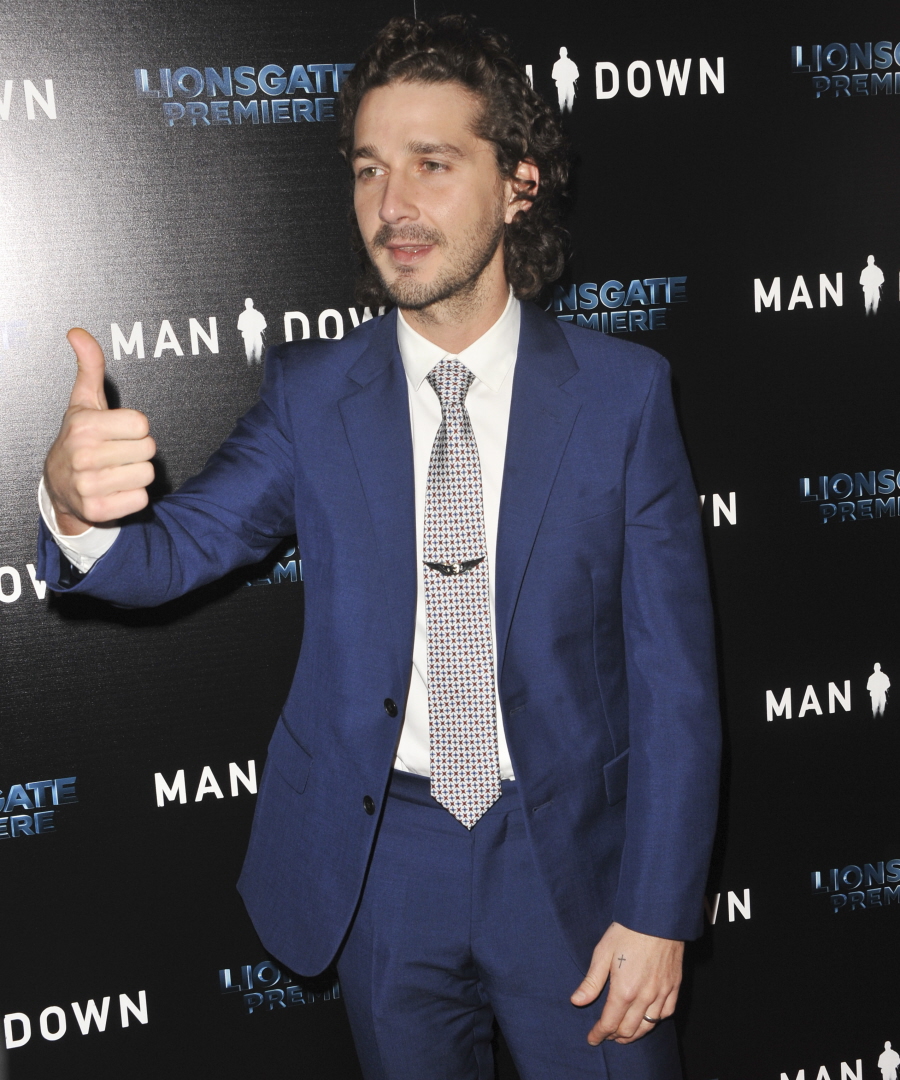 Photos courtesy of WENN.