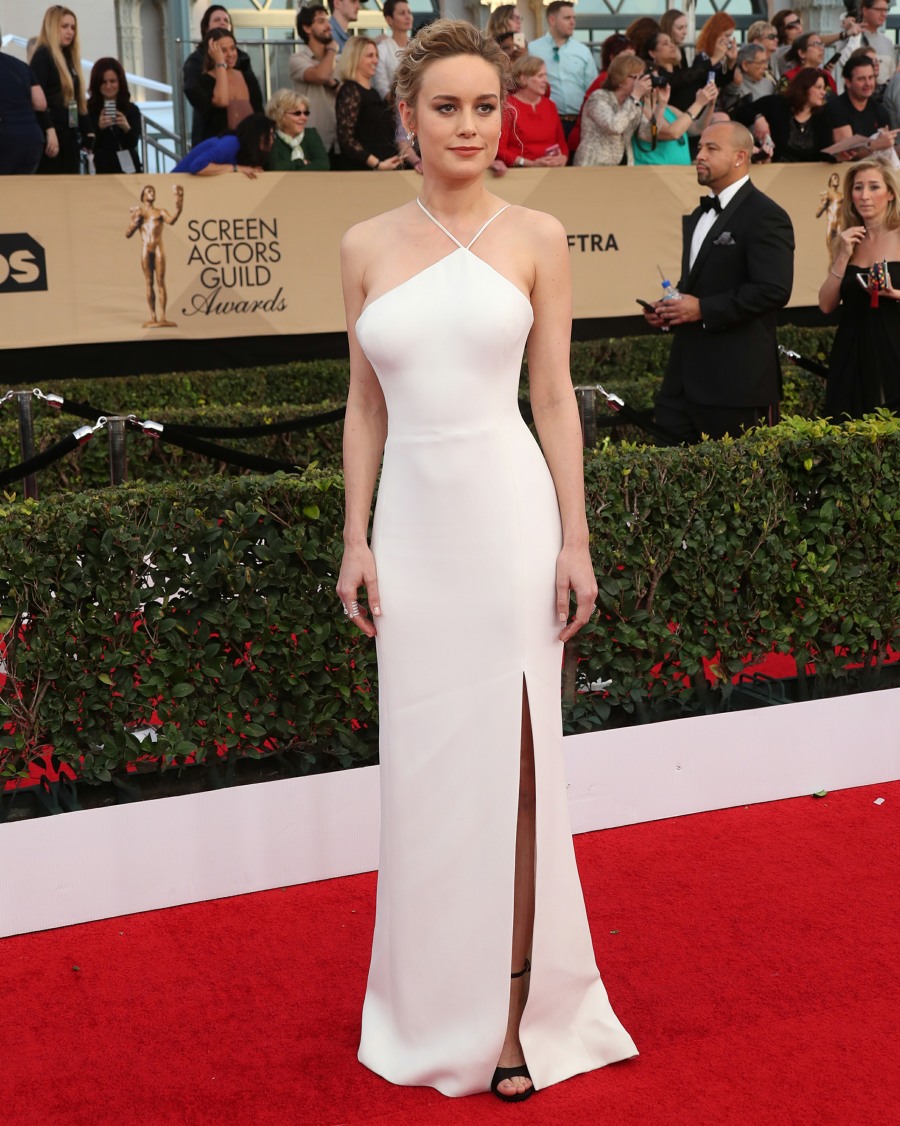 There was some hate for Brie Larson on my Twitter feed last night and it surprised me. Brie is currently doing the year-after-Oscar victory lap of presenting duties. She attended the Globes merely to present the Best Actor award, just like at the Globes, and just like she will at the Oscars. So her fashion choices this year have reflected that – she's not there to be the center of attention, she just wants to present, shake some hands and have a drink with no drama or stress. And I think this Jason Wu dress reflects that, and I really like it. Some people hated the off-center neck, but I dig it.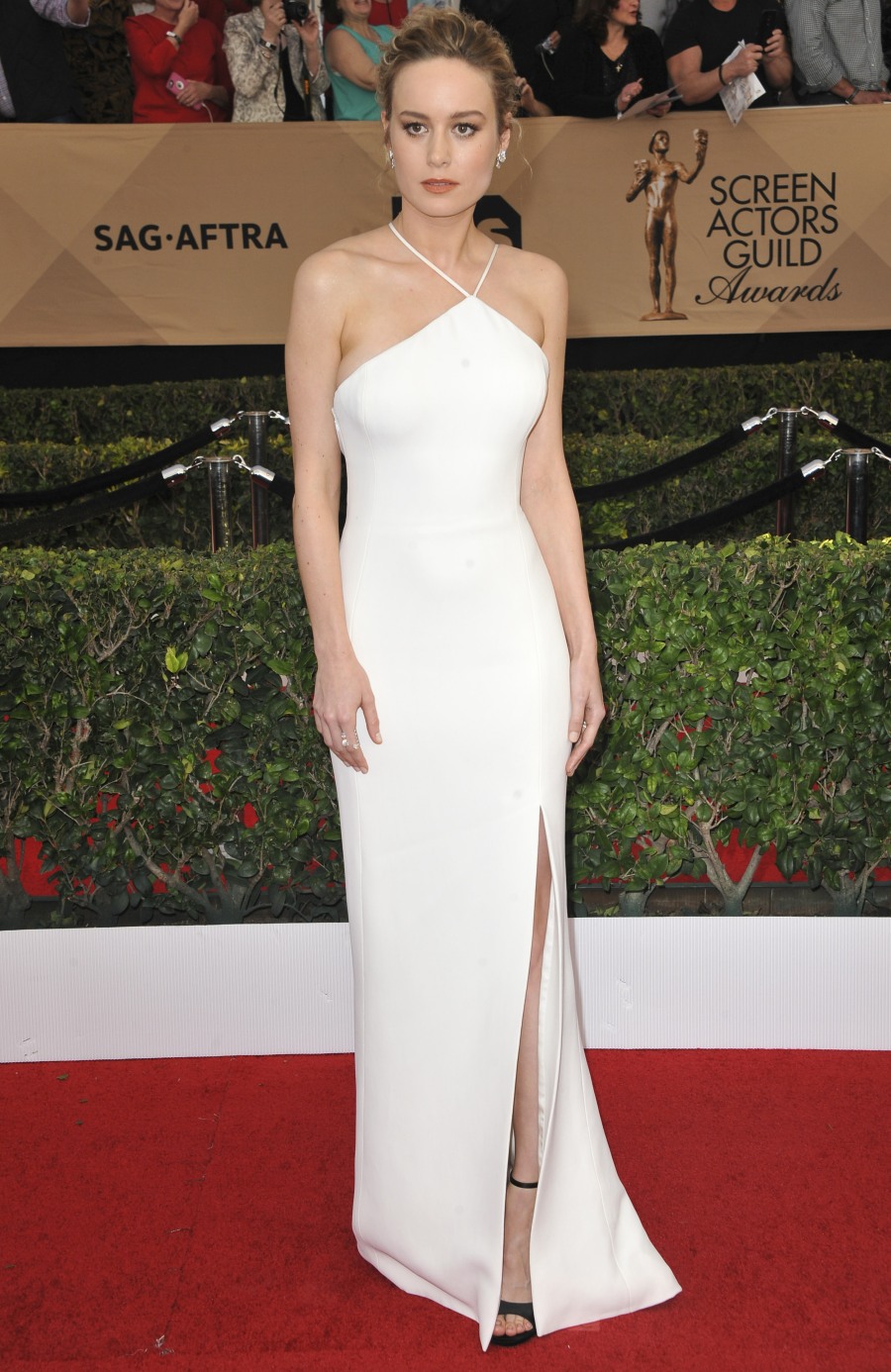 Two more Brie-related items. One, everyone noted that Brie was so happy to give the SAG to Denzel instead of Casey Affleck. She actually giggled to herself after she read Denzel's name.
Safe to say that a few people were excited for Denzel Washington! #sagawards pic.twitter.com/2DM25Ydmow

— SAG Awards® (@SAGawards) January 30, 2017
Brie Larson, my hero. Laughing when Denzel won instead of you know who #sagawards 😂 pic.twitter.com/1elhdOMgbg

— Liv (@stevenrogered) January 30, 2017
Brie also took to social media to talk about her headspace these days. I guess people were yelling at her on Instagram or something.
In my own words #unity pic.twitter.com/8gle4ZSk1a

— Brie Larson (@brielarson) January 30, 2017
Amy Adams was actually one of my choices for best-dressed lady at the SAGs, but I know a lot of people find her boring, or they dislike her style choices. Amy was notably snubbed for an Oscar nomination for Arrival, so I don't even know if we'll see her at the Oscars (the film and director are nominated, so maybe). So this is one of her few red carpets as a nominee. And she chose wisely – this Brandon Maxwell dress is beautiful, simple, flattering and stunning. The neckline suits her so much and I honestly think she does better when she keeps everything very clean and simple.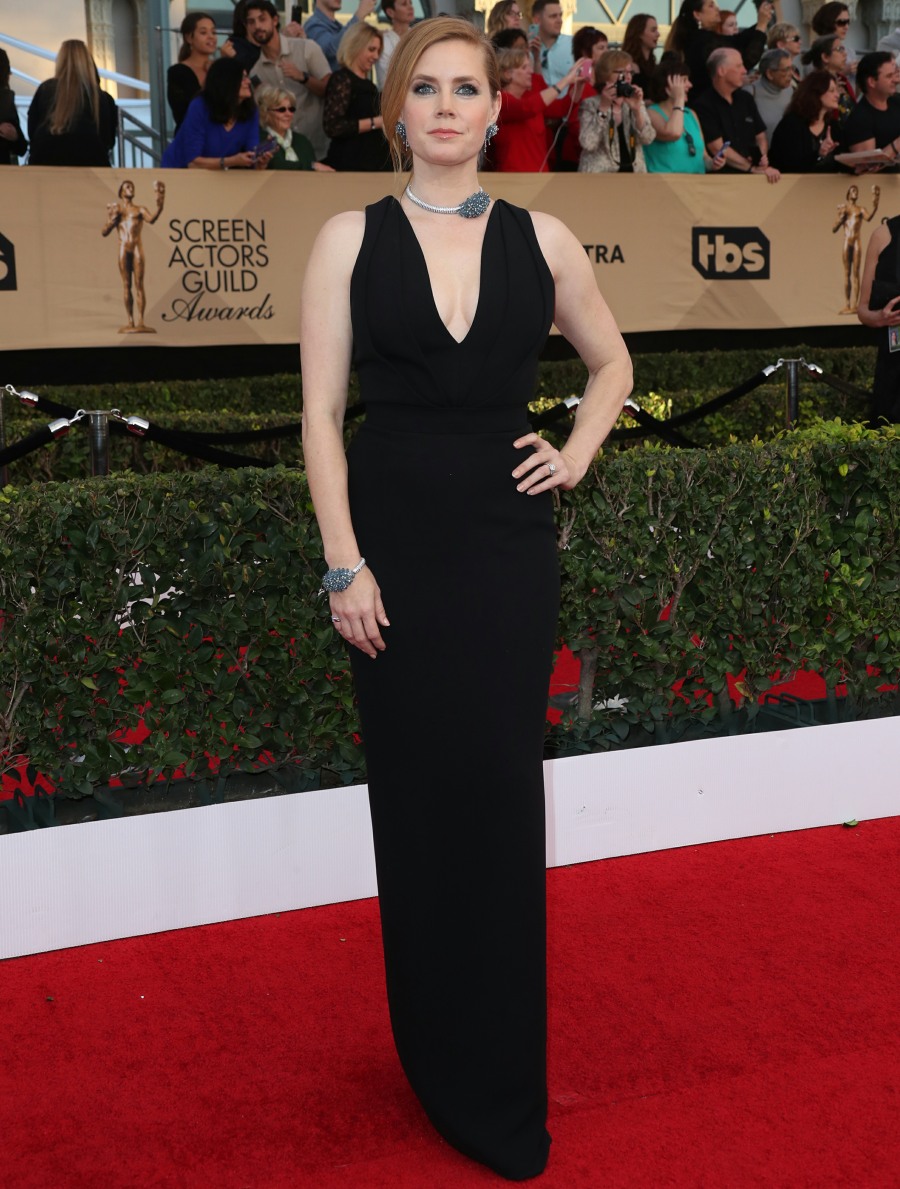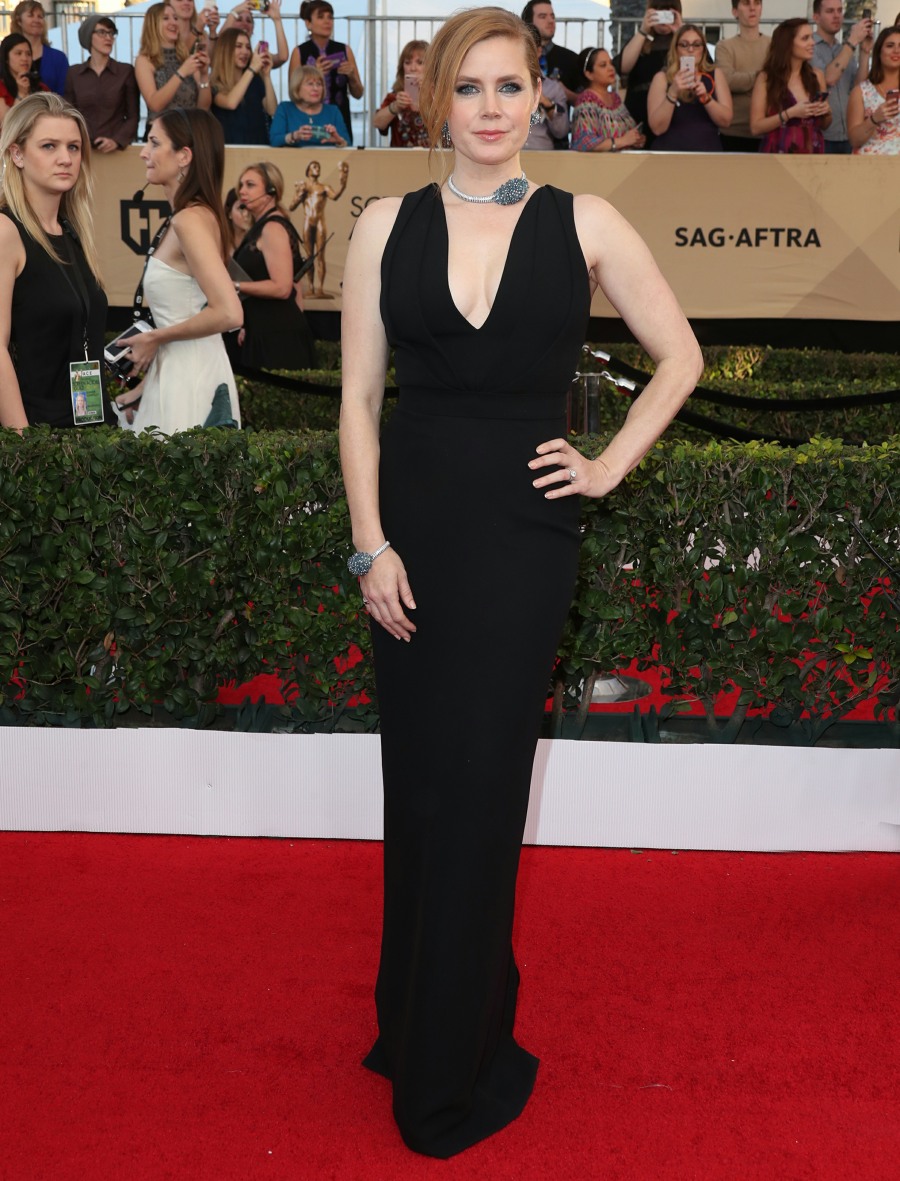 Here's Game of Thrones' Nathalie Emmanuel in J. Mendel Couture. I actually love this dress and I wish there were more photos of it.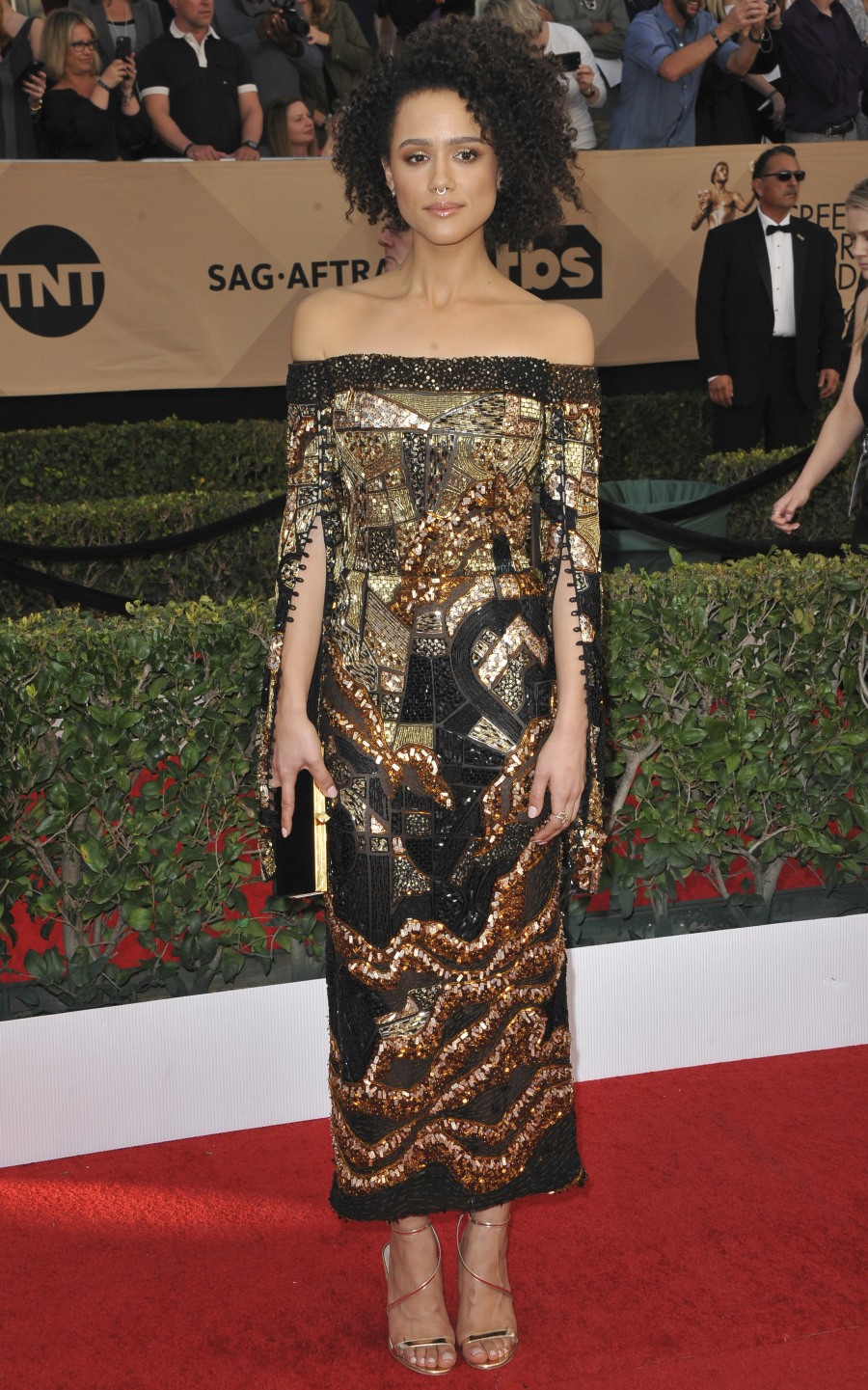 Photos courtesy of WENN.