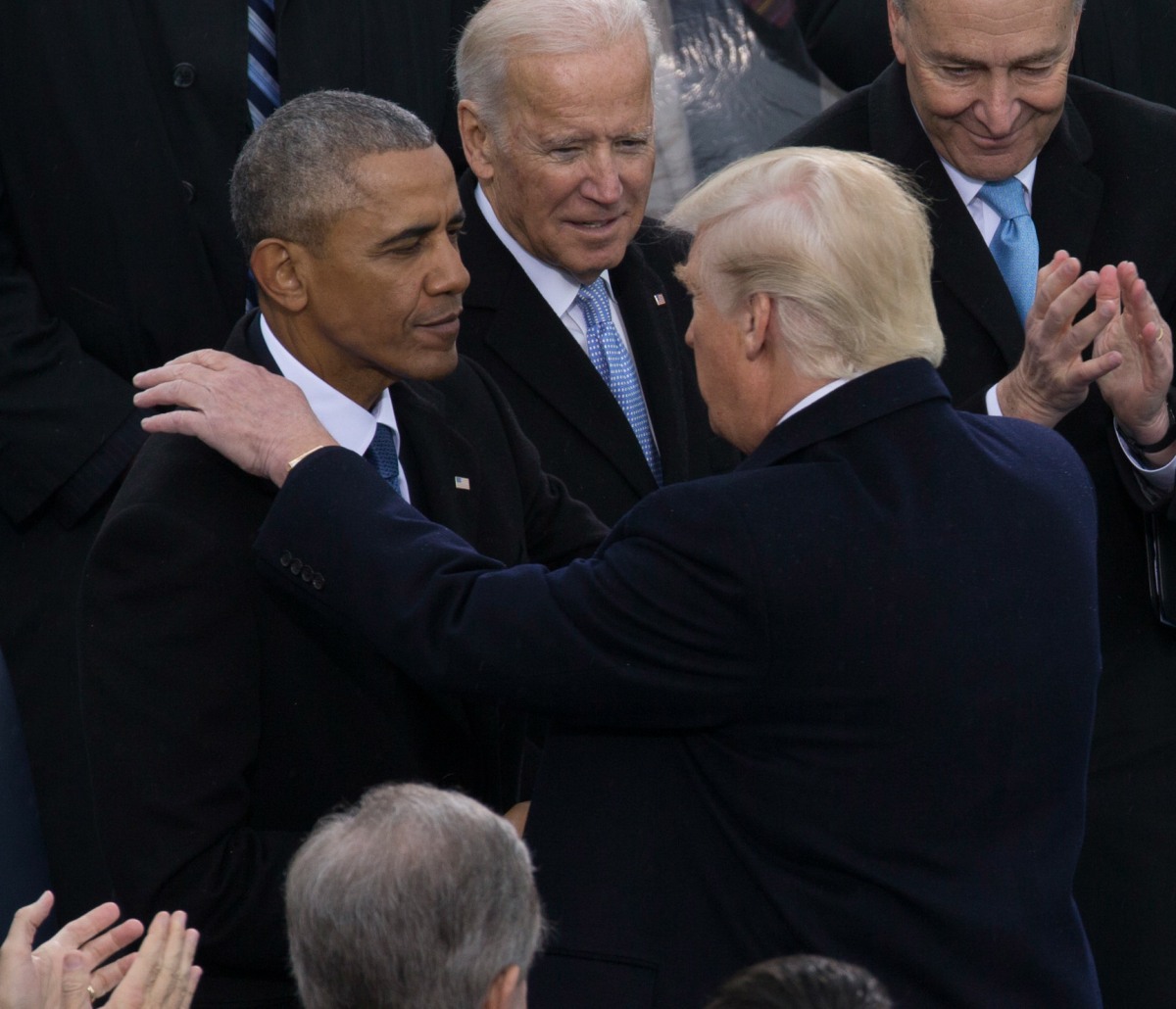 I tweeted about this a little bit on Sunday night, in the middle of the SAG Awards, but did you know that Emperor Baby Fists is already at 50% "disapproval" by the American public? Usually, it takes years for whatever president to reach the point where half of all Americans are sick and tired of seeing the guy's face. With Baby Fists, it literally took eight days. What shocks me is that it took that long, right? Like, 24 hours into the Orange Administration and I was already done. Meanwhile, President Obama left office with high approval rates – most tracking polls for his last week in office had him in the high 50s and low 60s. So now that we're not even two full weeks into the Apocalypse Administration, I guess it's fitting that Obama is already speaking up. This is the statement offered by Obama's spokesperson:
President Obama is heartened by the level of engagement taking place in communities around the country. In his final official speech as President, he spoke about the important role of citizens and how all Americans have a responsibility to be the guardians of our democracy — not just during an election but every day.

Citizens exercising their Constitutional right to assemble, organize and have their voices heard by their elected officials is exactly what we expect to see when American values are at stake.

With regard to comparisons to President Obama's foreign policy decisions, as we've heard before, the President fundamentally disagrees with the notion of discriminating against individuals because of their faith.
I was just sitting here, thinking to myself… what if Baby Fists' next executive order is to declare that Obama was definitively born in Kenya? You know Baby Fists thinks he can do that now. He thinks he's Emperor of All He Surveys. As for Obama's statement… I really hope Obama breaks with tradition and really gets involved in some big, meaningful ways. Here's my new favorite tweet:
Obama better come back from vacation with three dragons.

— Neven Mrgan (@mrgan) January 29, 2017
Yeah. More like MICHELLE better come back from vacation with three dragons. Michelle is M.O.D. (Mother of Dragons). Barack Obama is, at best, Tywin Lannister (Joe Biden was Ol' Handsome Varys). Or something, I don't know. I used to think Hillary Clinton was the M.O.D. All I know is that somebody better bring some f–king dragons and shout "Dracarys!"
Photos courtesy of Fame/Flynet, Getty.