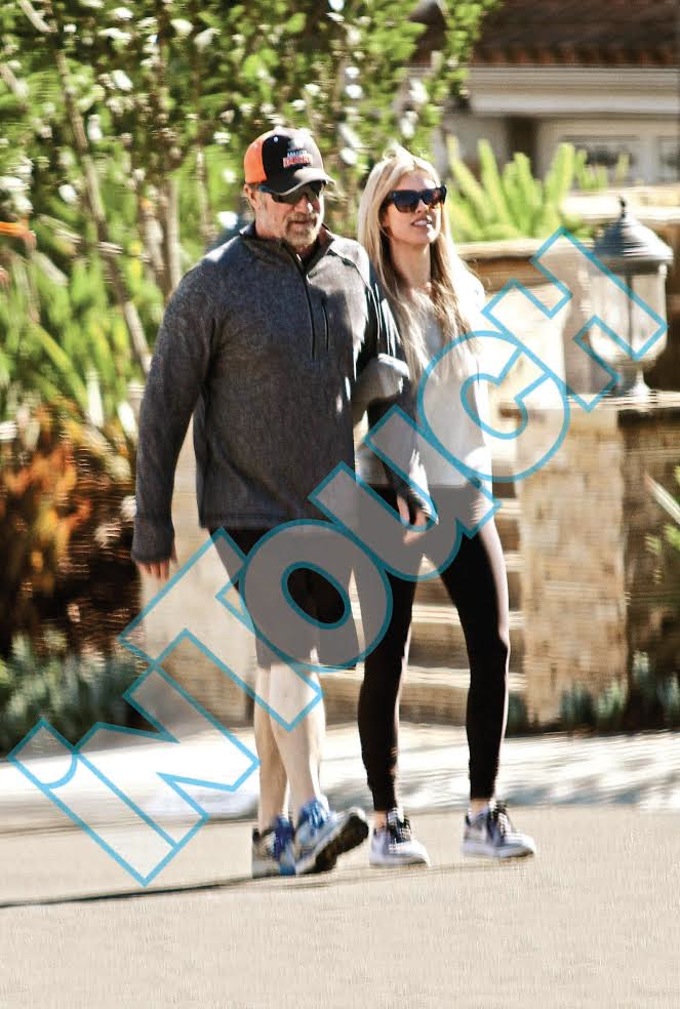 True story: when the news came out about Christina and Tarek El Moussa's split the handyman who works on my house texted me to get the gossip. That's when you know you're respected by your community, when people start asking for your take on the gossip. That's also my favorite response when people hear what I do for a living "ooh what do you know about Brad and Angelina's split?" The worst is "gossip is frivolous/trashy/stupid." So I told the guy who fixes stuff in my house that Tarek and Christina had split after a fight in May, which we were only hearing about then, in December, and that during the incident he had run off with some guns and had to be confronted by the cops. Since then we've heard much more about them, including the fact that Tarek was so emotionally abusive and threatening to Christina on set that the crew worked to shield her from him, and that they were both seeing other people. Christina continued filming the show with Tarek and tried play nice, which is how a lot of abuse victims handle it, and it's thought that they're trying to negotiate another season of their show once their contract is completed with HGTV for this current season. That news about potentially continuing the show together came out a few days ago. Now we're seeing a photo of Christina out with her new boyfriend, a contractor. In Touch has the photo and this story:
In the midst of her nasty divorce from Tarek El Moussa, Christina El Moussa takes her new relationship public. In Touch magazine has exclusively obtained the first photos of the Flip or Flop star and her new man, Gary Anderson.

The couple took an hour-long stroll through the upscale neighborhood near Gary's home in Yorba Linda, Calif., on Jan. 26. "They seemed so relaxed and comfortable together — totally in sync," a witness says of the pair, who were seen at his house the night before as well. "Christina looked adoringly at him. She was beaming!"

"They had big smiles," the witness adds. "You could see the spark is there."

"Gary seems enamored with Christina," another witness says of the contractor, who picked up a bouquet of flowers at a Costco near his home on Jan. 27.

"She likes that Gary is so much more mature than Tarek. It's a safe relationship, and she's happy with him," an HGTV insider says.

"Gary's been there for her while she's gone through hell with Tarek," the insider adds. As In Touch magazine previously reported, Tarek humiliated Christina by groping her breasts and butt and making her cry while filming their hit show Flip or Flop.

Christina refuses to deny that Tarek treated her like garbage. She told In Touch through her rep that she would "not be providing any comments" about Tarek's behavior.
I really hope this means that Christina is taking a stand and is trying to get out from under Tarek's thumb. I hope this new guy is good to her and that she's happy. HGTV should fire Tarek and give Christina her own show without him. I have only seen Flip or Flop a couple of times and don't have a strong opinion on Christina's designs or her role on the show, but I don't think HGTV should continue to give a platform to an abuser. I mean crew (allegedly) witnessed him threatening to rape her. That's horrible, it's not a "joke" in any way, and it's textbook abuse. That alone should have gotten him canned.
Oh and I hope In Touch is right about The Duggars getting a divorce, but I doubt it.