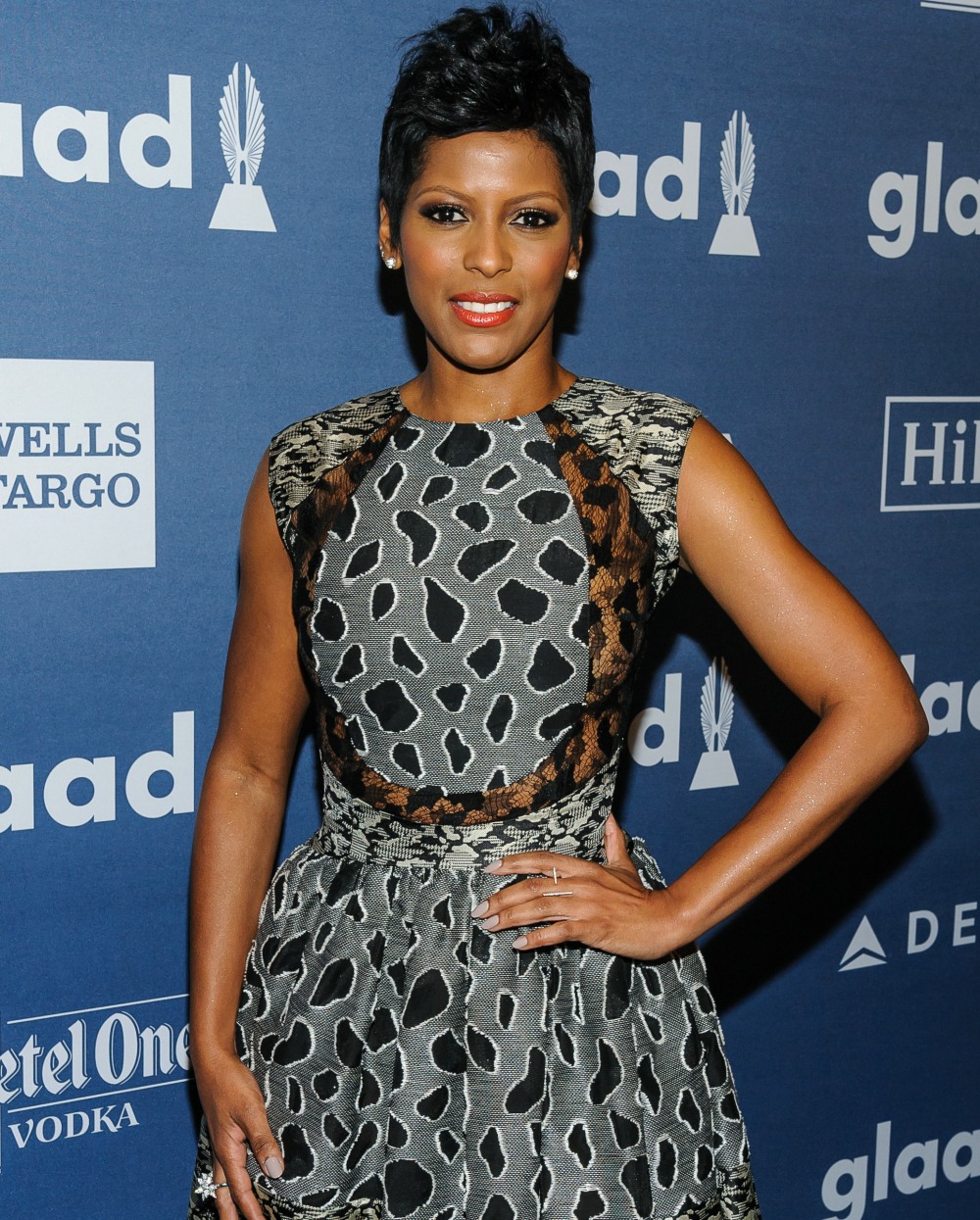 I have been following Megyn Kelly's trajectory with some interest, just because I think she's basically the canary in the coal mine for NBC shifting to more conservative-trending broadcasting. Megyn left Fox News and immediately took a contract with NBC News. We were told that she would get a talk show and probably her own magazine show (in the vein of 60 Minutes or Dateline). Then we learned that Megyn was actually going to be taking an anchor slot for the Today Show. Some media-watchers were like, "Way to normalize Megyn Kelly's divisive and stupid faux-conservative politics, NBC." It definitely feels like something larger is at play, like a major network news division is making a choice to pander to (let's just say it) Deplorables.
Well, last week, Tamron Hall decided not to renew her contract with NBC. Tamron is often called one of the best anchors at NBC and MSNBC. On the strength of her MSNBC anchoring (she had an afternoon time slot), she was given a spot on the Today Show too. She's well-liked and respected by colleagues and journalists and she does a lot of work specifically on domestic-violence awareness and race. She is also one of the few prominent African-American women at NBC News. According to sources, NBC didn't push her out though – sources tell People Magazine that NBC offered Hall a "generous" new contract and they were "very surprised" that she didn't take it. Following Tamron's announcement that she was leaving, the National Association of Black Journalists had something to say:
The National Association of Black Journalists is accusing NBC of "whitewashing" after the network announced Wednesday that longtime anchor Tamron Hall is leaving the network. PEOPLE learned last week that Megyn Kelly, who left Fox News last month for a new role at NBC News, is set to host an hour of the Today Show, replacing the slot held by Hall and her co-anchor Al Roker. Though Hall was offered a new contract and insiders said the network expected her to stay in her other roles at the Today show and MSNBC, the anchor walked away from the deal.

In a statement released Wednesday, the NABJ shared its disappointment over Hall's departure, which comes less than a week after PEOPLE learned that Hall and Roker would be replaced in the 9 a.m. slot.

"The National Association of Black Journalists (NABJ) is saddened by Tamron Hall's departure from NBC. She broke ground as the first black female Today show cohost and was enjoying ratings success alongside Al Roker during the show's third hour of programming," the statement reads. "NBC has been a leader for diversity in broadcasting, but recent reports that Hall and Roker will be replaced by former Fox News anchor Megyn Kelly are being seen by industry professionals as whitewashing," the statement continues.

"Published reports suggest Kelly will be replacing Today's Takes, the hour of programming led by Hall and Roker. Roker tweeted last week that the show leads the ratings in its time slot and consistently beats its competition. This achievement deserves praise, not punishment, as replacing talent often is associated with low ratings performance," NABJ's statement continues. "Kelly has a well-documented history of offensive remarks regarding people of color. On The Kelly File, her Fox News show, the host said then-First Lady Michelle Obama's commencement address at Tuskegee University pandered to a 'culture of victimization.' "

The statement concludes: "While NABJ wishes Hall well on her next move, NABJ requests a meeting with NBC leadership on the top-rated show's dismantling. We look forward to dialogue and resolve regarding black journalists and their continuing roles at NBC both in front and behind the camera."
NBC released a statement that was basically like "let's continue this dialogue" but I think the NABJ makes some great points. Did Tamron leave specifically because they were taking away her successful time slot… and giving it away to a white woman with a history of racial insensitivity (if not outright racism)? Was Tamron like "I don't want to work with people who would do this"? I think that's the case. And why is NBC so jazzed about Megyn Kelly? She's a self-promoter and "people" believe that she's got a big future in media, but she's so overhyped and insubstantial. I feel sorry for Tamron.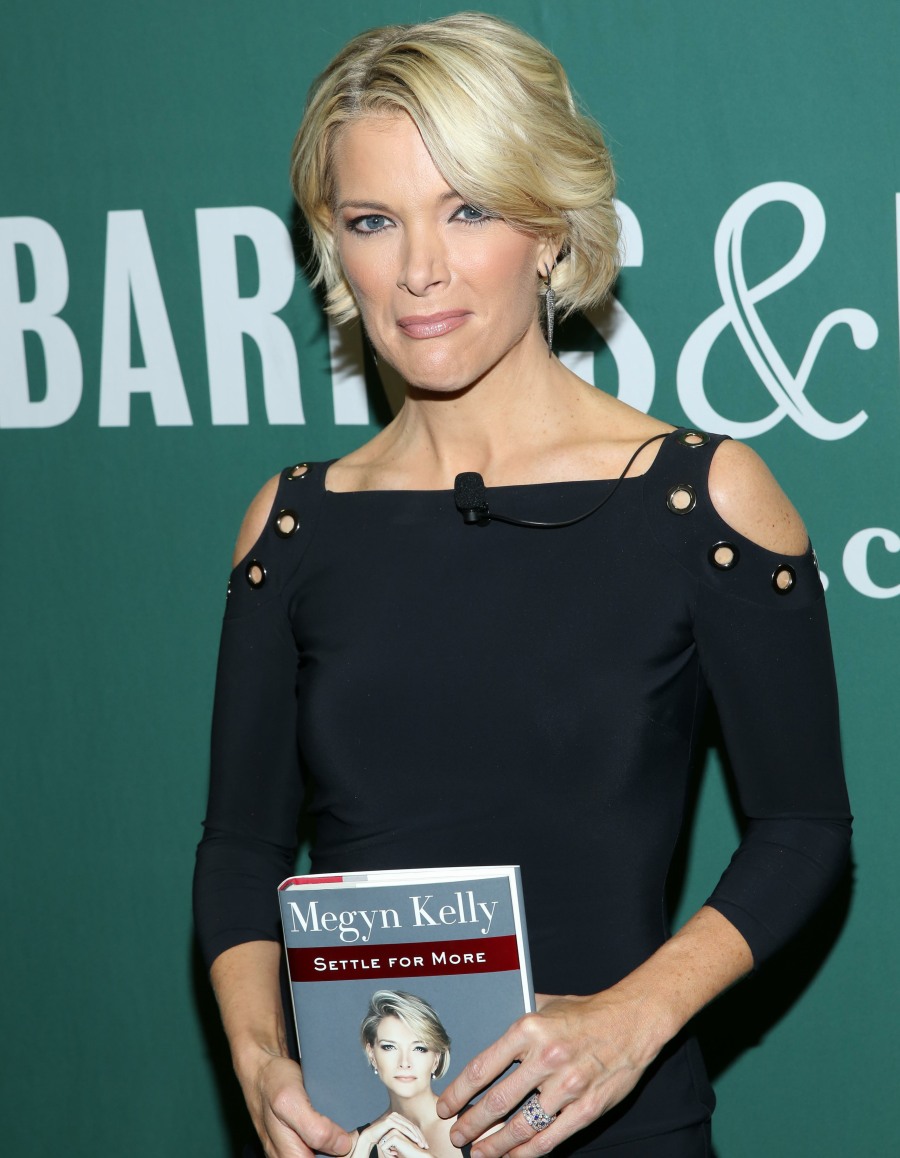 Photos courtesy of WENN.