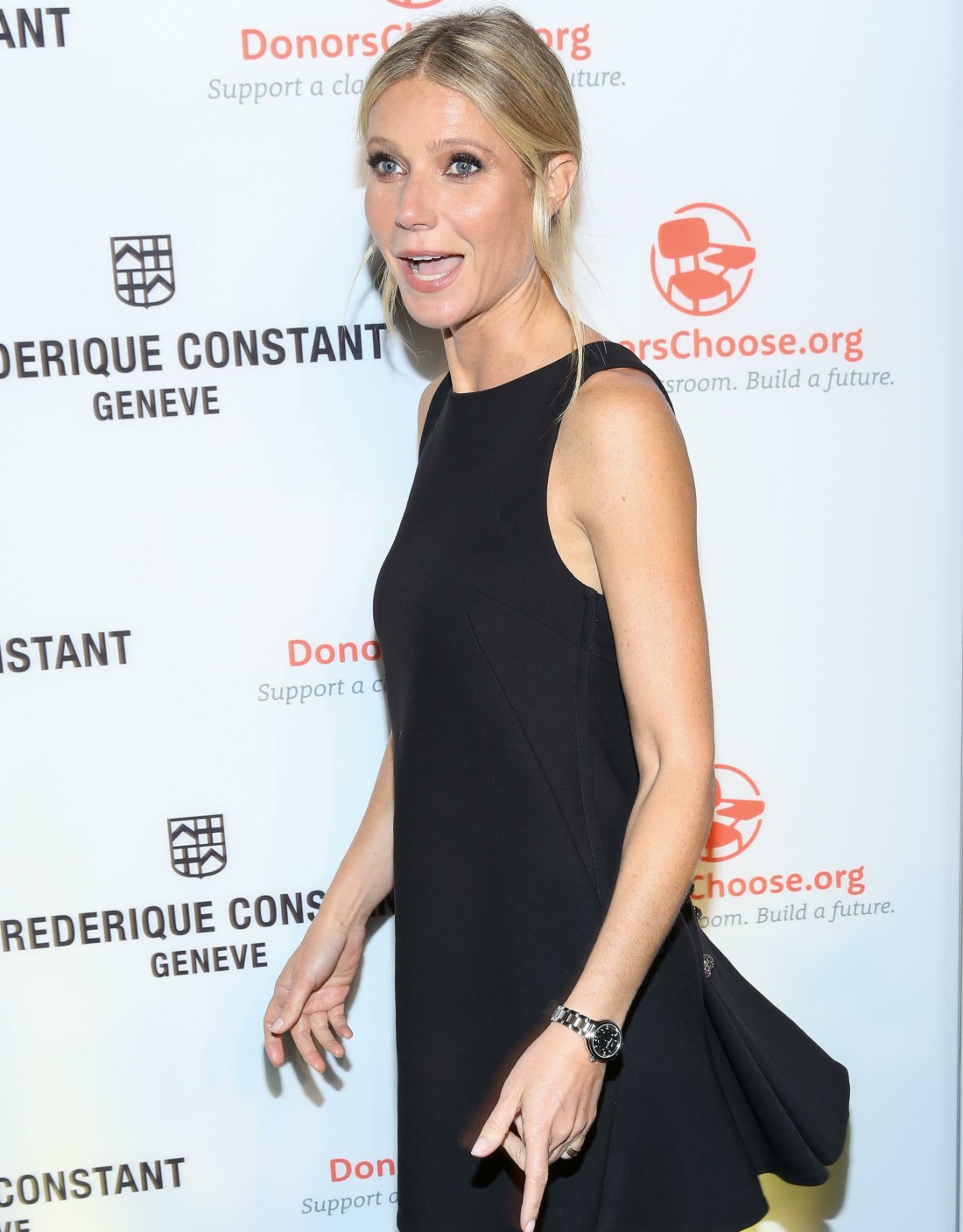 Back in my youth (my late teens), I would go braless. Considering I was a C-cup at the age of 13, you can imagine that I'm not the kind of woman who should ever really go braless. When I did it back then, it was mostly out of a belief that no one cared, and why not go free? But these days… no, I can't do it. Personally, I feel sloppy and that has everything to do with being big-busted and feeling too "exposed" without a bra. That being said, I don't have a big bra collection. I'm always looking for the best brands to fit my size and I tend to just stick with the same brand/design in like three different colors. Decent-quality bras are expensive and I tend not to experiment, and I wear a good bra down to the very end.
But as we've learned time and time again, we are mere peasants and Gwyneth Paltrow is here to advise us on what we should be doing, bra-wise. According to Goop, we should be burning our bras. I'm shocked that this suggestion doesn't come with some pseudo-science about bra-wearing leading to an allergy to carbs. No, Gwyneth says that we should burn our bras because of bad relationship vibes. As in, if you're getting over a bad breakup, you should burn the bras you wore during that relationship.
On Thursday, Goop published an extensive guide to getting rid of your old lingerie, and, spoiler, it's not just "throw it in the trash." Suzannah Galland, a "life advisor and relationship expert," says you should burn your bras, not as a feminist gesture, but because the ghosts of your old lovers are hanging out in there. "The lingerie you wore with past lovers can carry the toxic residue of those relationships, along with painful memories," she writes. "While we might not think to trash lingerie that once made us feel so good — or that we spent a lot of money on — it's a powerful, healing gesture to make."

Here's how she says to go about it:

1. Find a safe place where you can light a fire. (Why not invite a few close friends to join you, too?)
2. Before you start, you might want to write out a few words, or recite a prayer to help release and forgive.
3. Throw your needs-to-go lingerie into the fire one piece at a time.
4. Shout out the name(s) of the lover(s) you associate with each piece as you go.
5. Watch intently as the pieces burn. Know that your past is recycling into the ethers, liberating your future.
So if you happen to catch several different women screaming "Brad!" over a pit of flames this weekend, now you know why.
Don't get me wrong, I understand the symbolism and I'm not opposed to a ritualistic cleansing fire either. I'm all for burning photos, burning love letters, burning his favorite t-shirt that you "forgot" to return. But burning the bras you wore during the relationship seems like a step too far? Especially if you are one of those elite women who are at the core of Goop's clientele. Surely they're spending a lot on their La Perla bras and it's ridiculous to burn them. WHY NOT JUST WASH THEM??? Wash away the bad boyfriend. It's probably better for the environment too.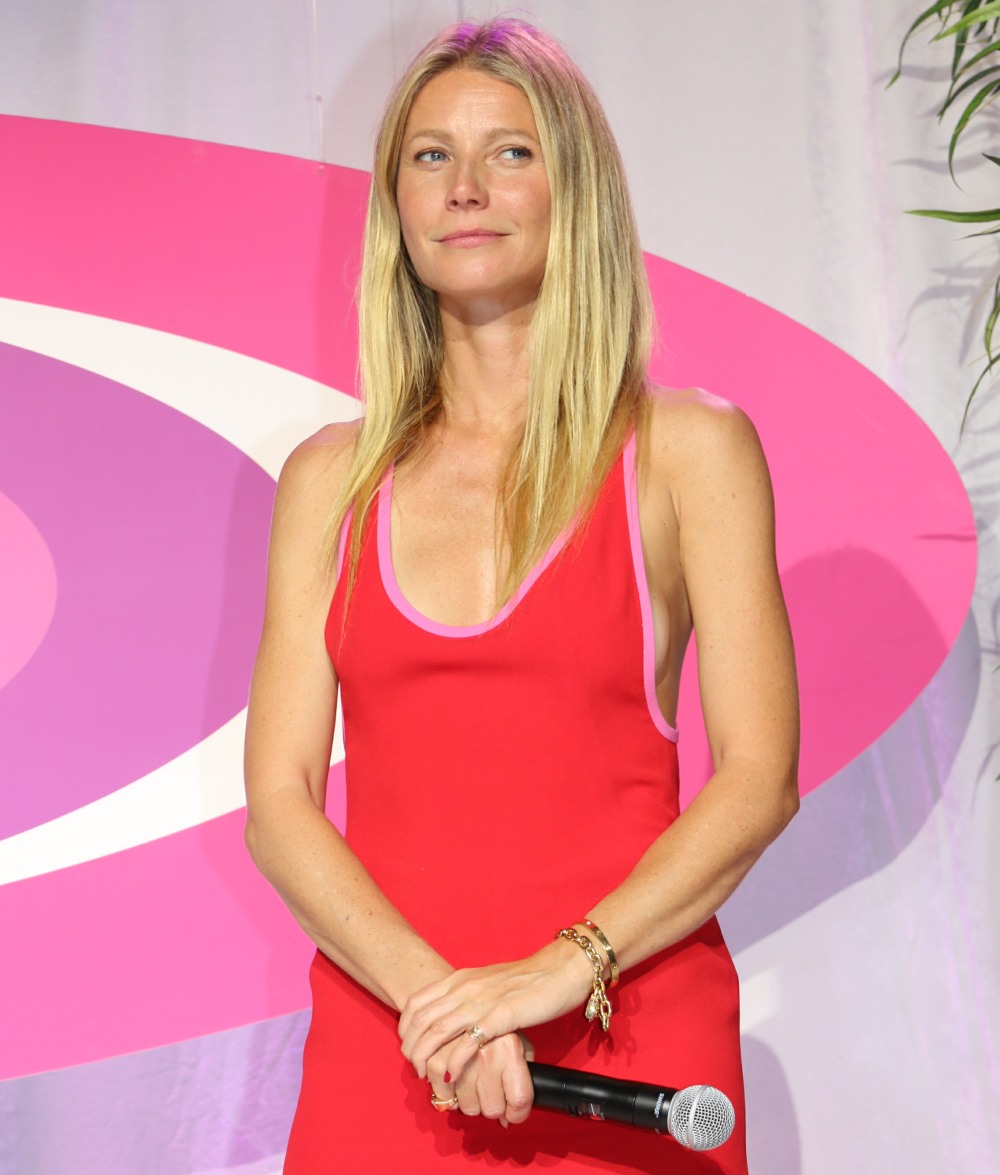 Photos courtesy of WENN.