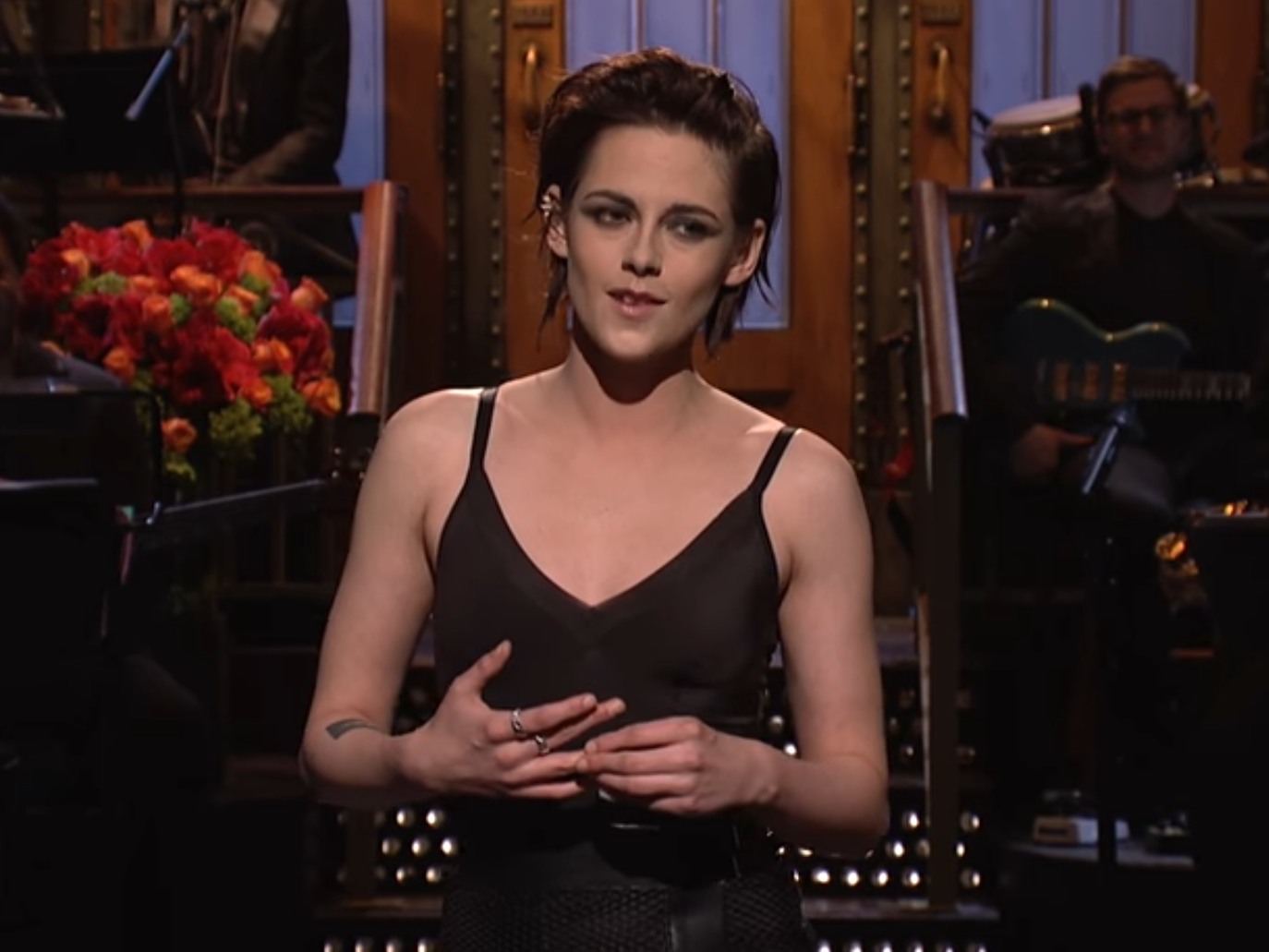 By the looks of it, this weekend's Saturday Night Live was one of the best episodes in a while. I stopped staying up for SNL years ago, but I catch up on clips on Sunday, and it seemed like producers realized they had many really strong skits, because they put more than a dozen clips online. Shockingly, Kristen Stewart was the host this weekend and she didn't even do a bad job. She did drop an F-bomb during her opening monologue, because of course she did. She also addressed the fact that Emperor Baby Fists tweeted about her nearly a dozen times four years ago.
The strongest K-Stew sketch was a "commercial" for Totinos. Halfway through the commercial, it turns into Blue is the Warmest Color and it's actually amazing.
This is the cold open with Alec Baldwin as Trump and the Grim Reaper as Steve Bannon. It's shocking how accurate this is.
This was just a scary-funny bit too about all of the new Customs regulations.
And finally, here is arguably the best skit SNL has done in years. Melissa McCarthy popped up to play the new White House press secretary, Sean Spicer. And it was glorious.
Incidentally, the Real Sean Spicer commented on McCarthy's portrait yesterday, saying that he thought it was "funny" but Melissa could "dial it back." Of course, Spicer also whined that SNL is being "mean" to Baby Fists.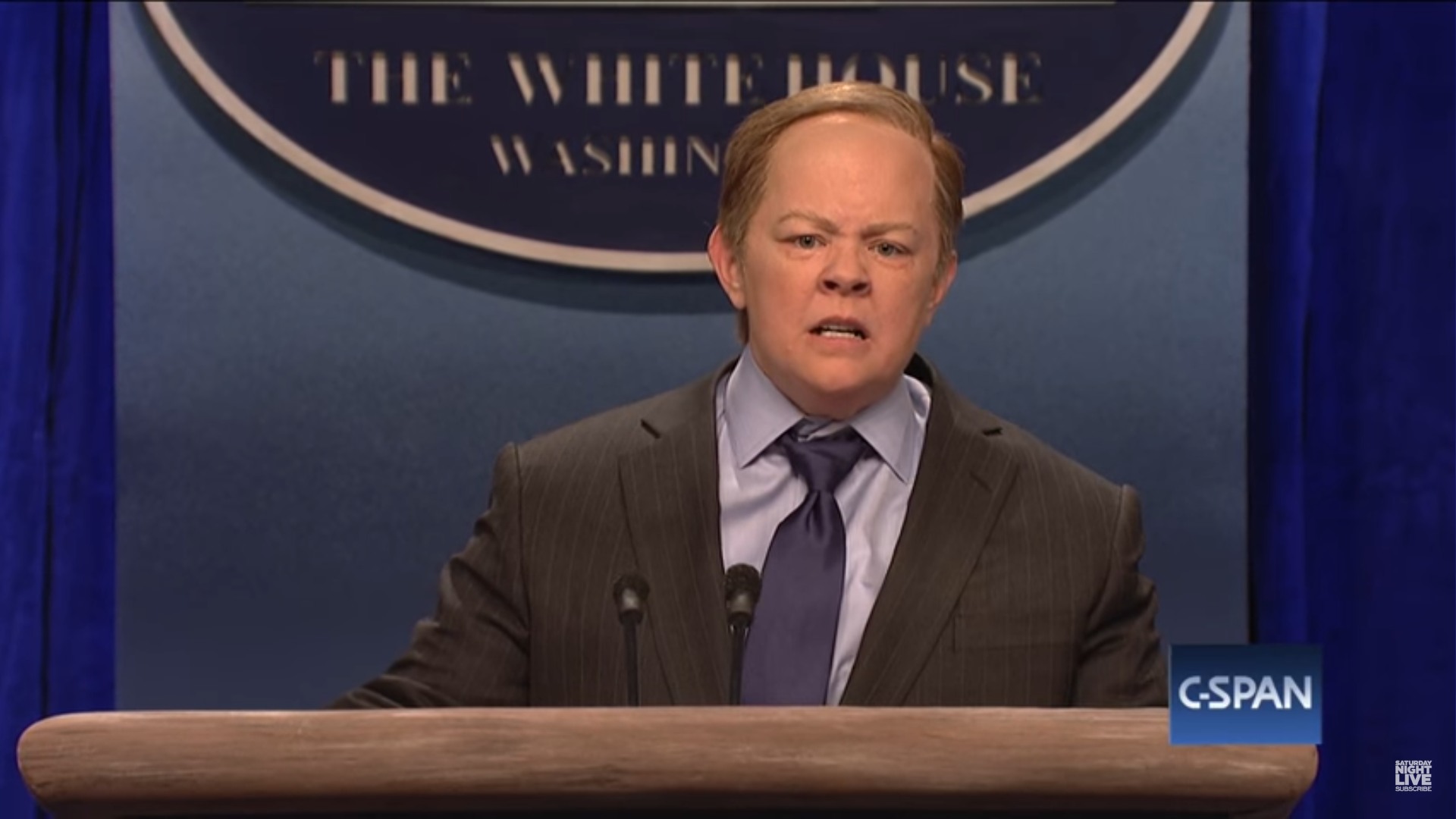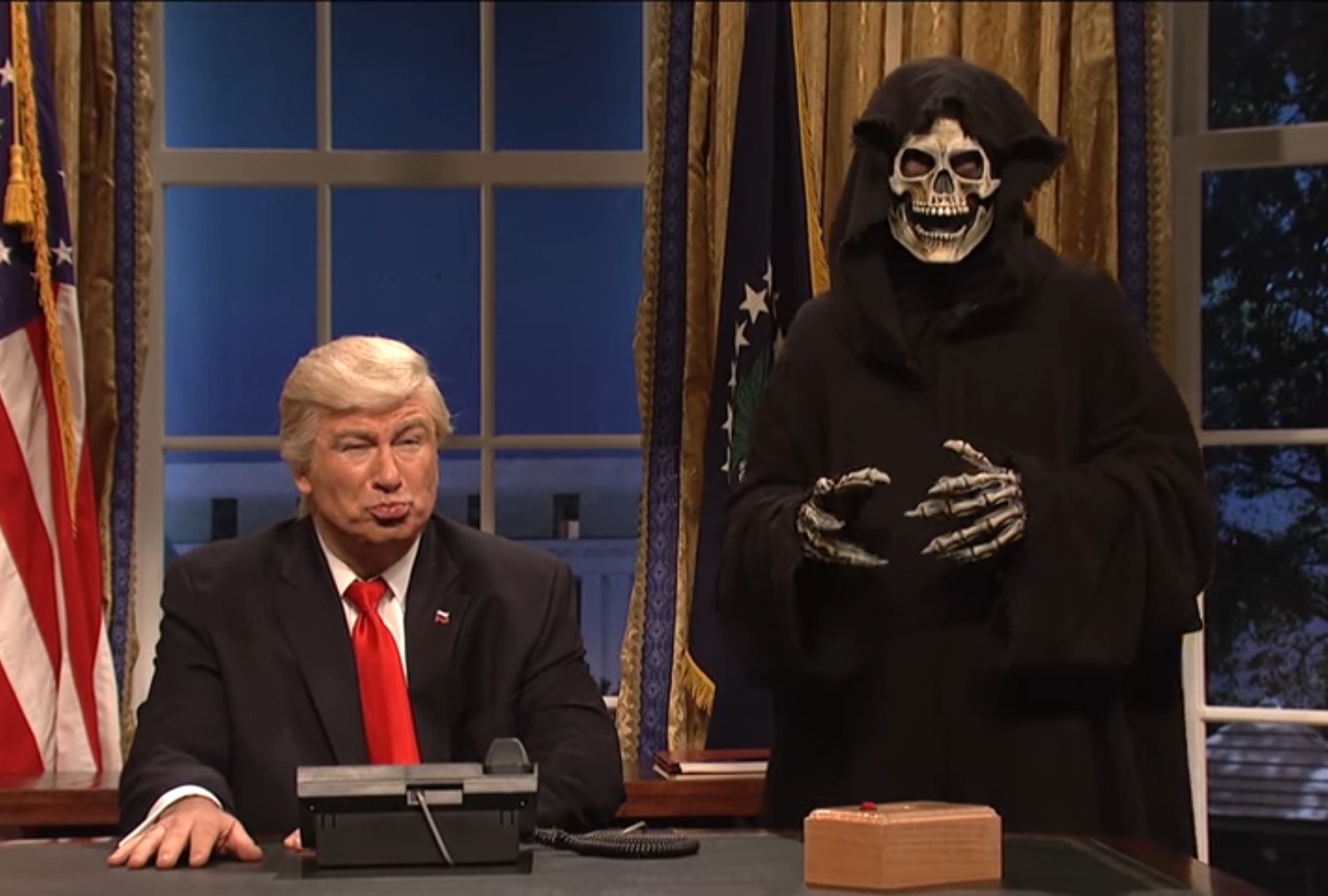 Screencaps from SNL.