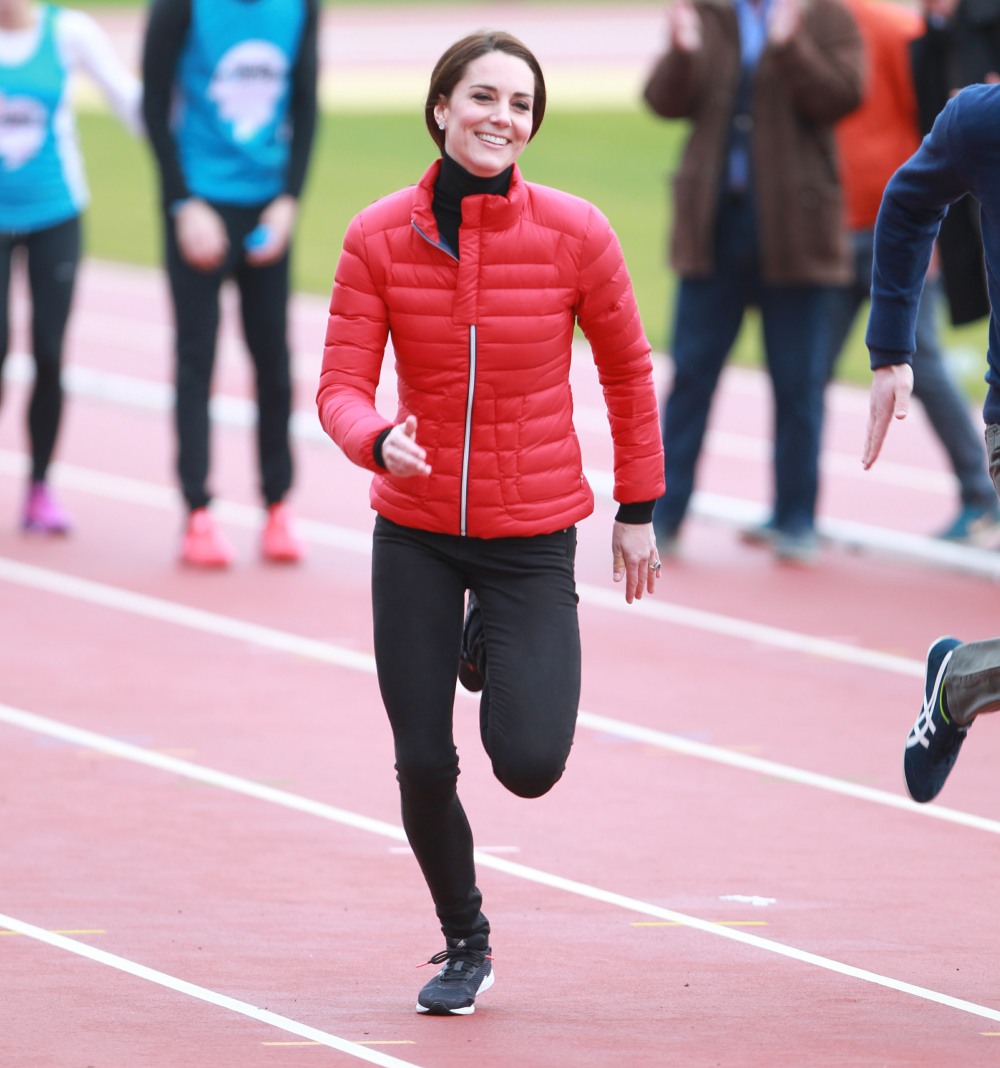 The three younger royals were out and about on Sunday in London. Prince Harry and the Duke and Duchess of Cambridge did an advance-event for the London Marathon. Their charity, Heads Together, is the "charity of the year" for the London Marathon, and likely hundreds of runners will be doing the marathon to benefit Heads Together. Heads Together is the umbrella organization/foundation for several charities though, and am I the only one who feels like Will, Kate and Harry have just created some weird, extra bureaucracy for much-needed charitable giving? We'll see.
Anyway, Sunday's event was a "training day" with some of the runners, and it involved Will, Kate and Harry doing sporty things, like running a sprint together. They obviously knew that they would be doing sporty things, so I don't know why they dressed the way they did, or why they didn't wear the blue marathon gear which other people are wearing. When I first looked through these photos, I felt sweet relief that at least Kate didn't wear wedges. That's the low bar set for Kate: she wore New Balance trainers, so at least she got that right. Except she also wore skinny jeans and a £280 quilted ski jacket by Perfect Moment. She didn't even do a real ponytail! She just pulled her hair back loosely for a few minutes, then took it out. And yes, she wore her huge sapphire ring to run.
Meanwhile, did you know that William and Kate will be "apart" this Valentine's Day? Kate has to work!! You know she'll need a month-long vacation after being made to WORK on V-Day. The Kensington Palace office announced that she'll be visiting an RAF base on V-Day in her capacity as the royal patron of the Air Cadet Organization. That patronage was thrust on Kate two Christmases ago. Prince Philip and the Queen bum-rushed her at Christmas lunch at the Palace and made her take the patronage. And now it's ruining her V-Day! Kate will also be attending the BAFTAs for the first time ever this weekend (Sunday the 12th). So much work! Mustique is calling you, Kate.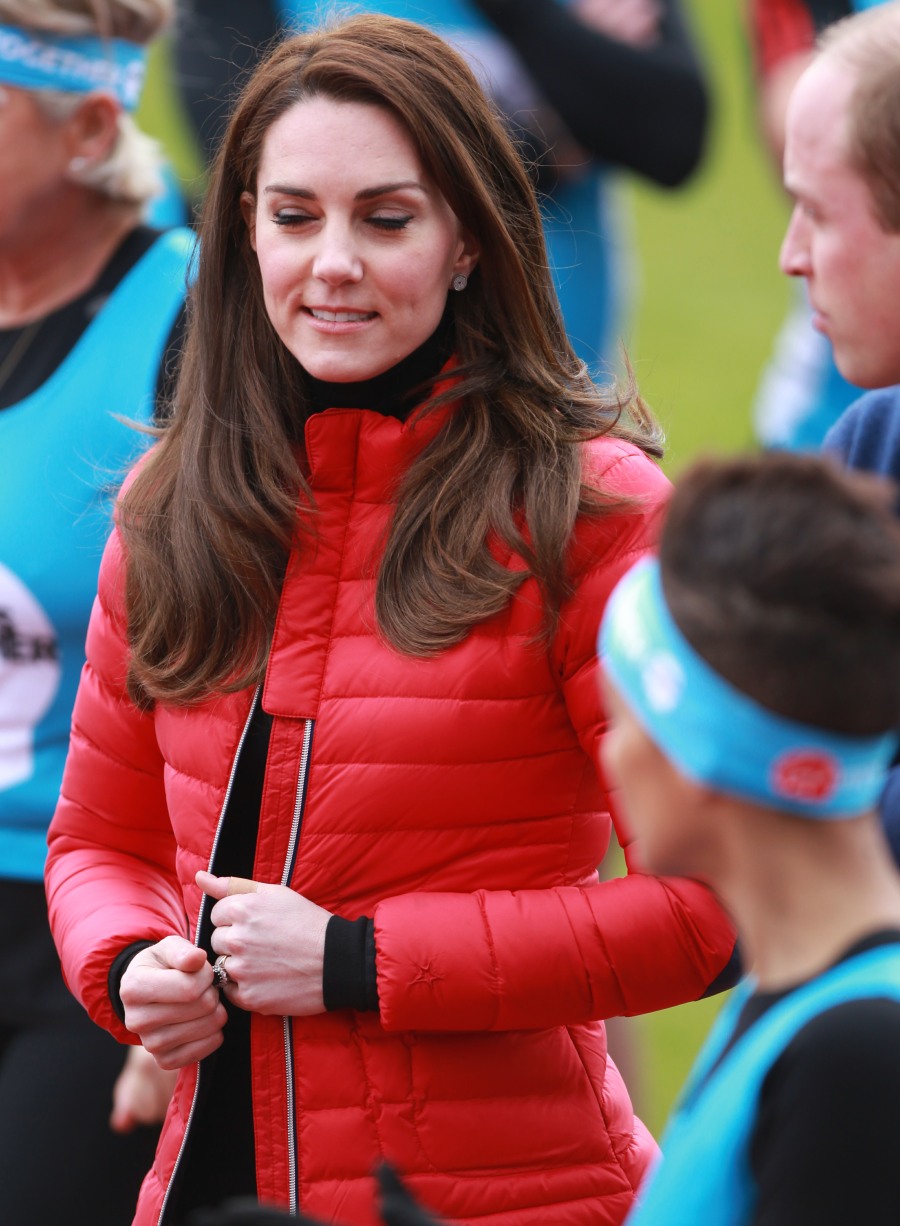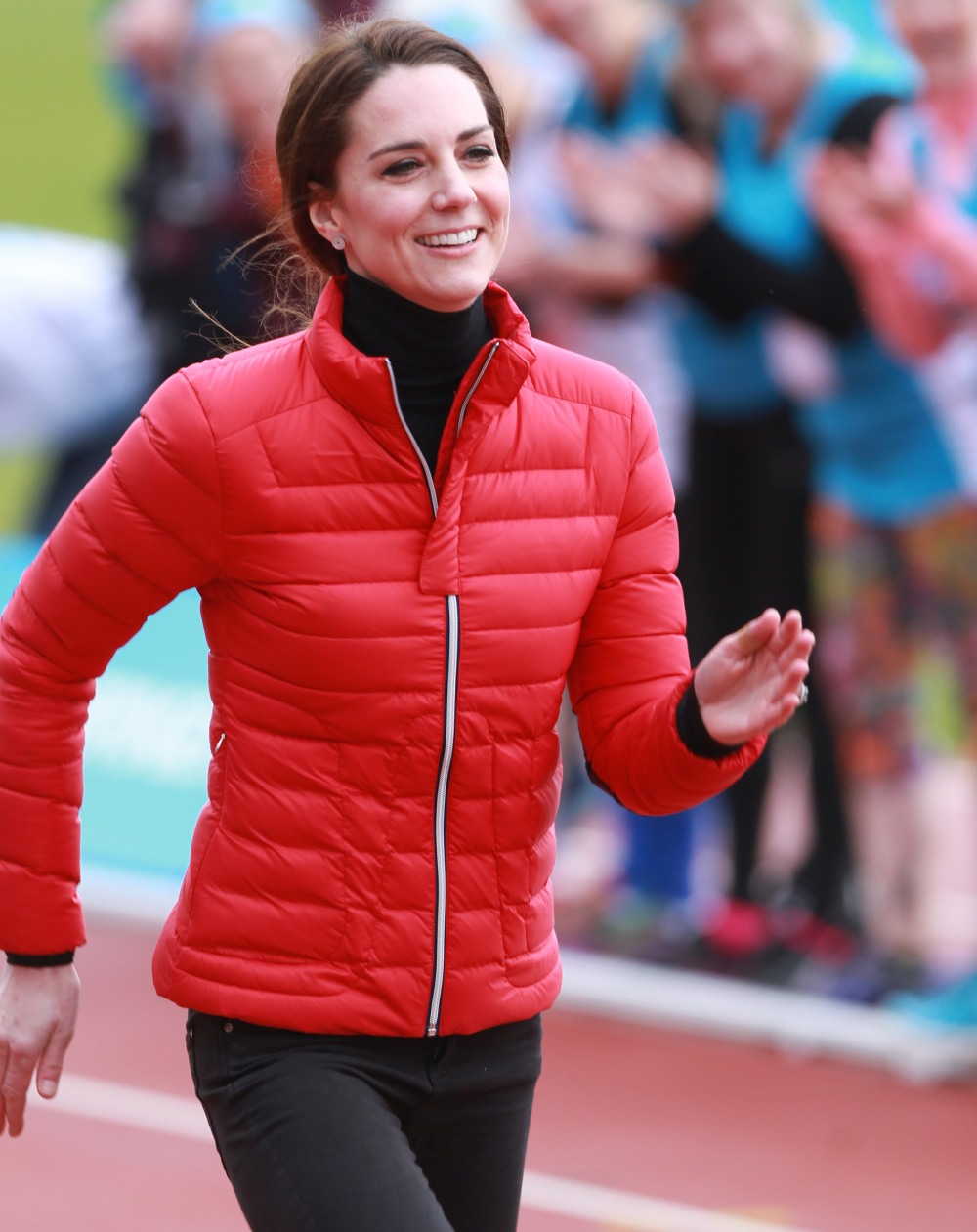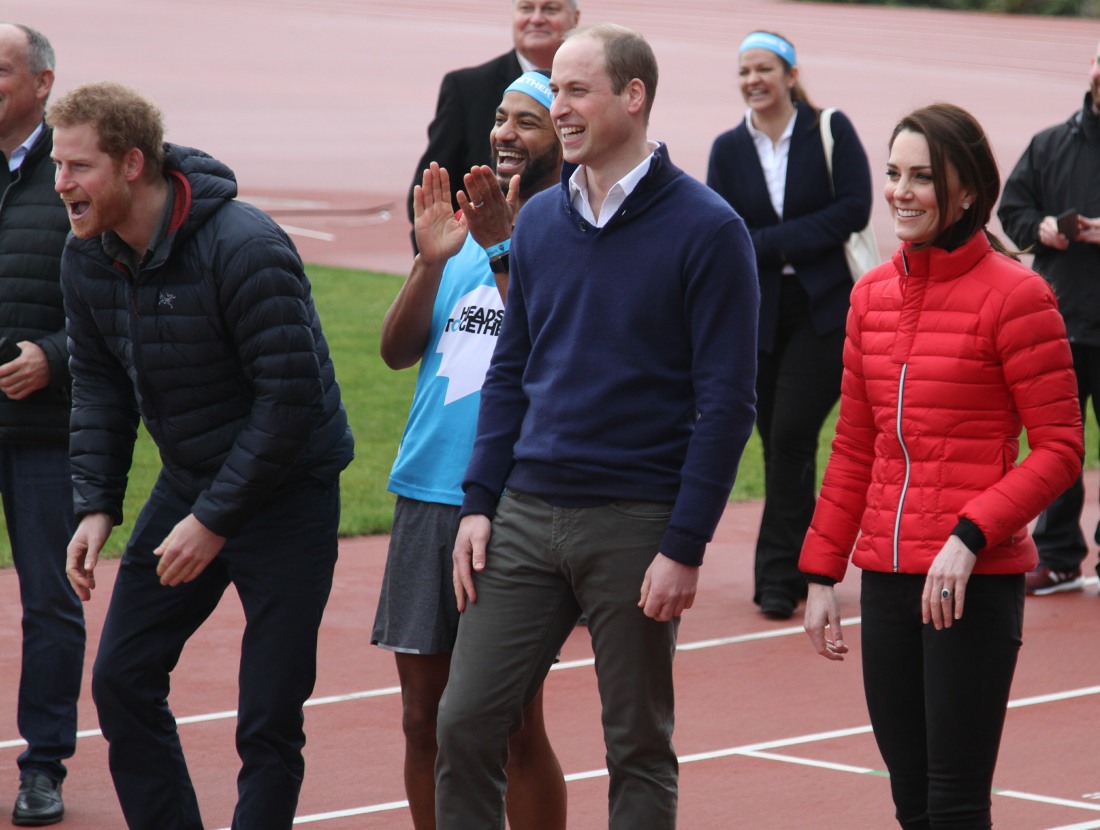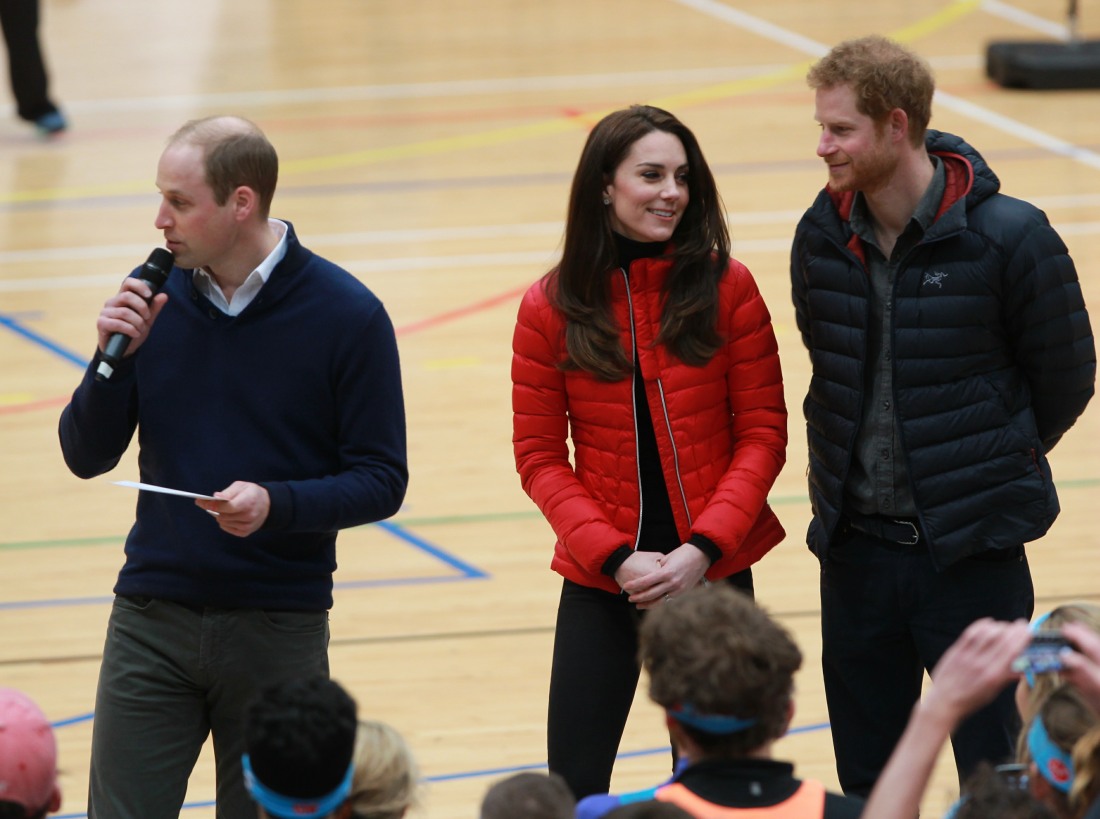 Photos courtesy of WENN.