Kim Zolciak-Biermann tussled with a fellow vacationer during her recent getaway to the Turks and Caicos. Kim and husband Kroy Biermann slipped away for a little romantic rendezvous. While there, their four oldest children "surprised" them by arriving unexpectedly to join in the fun. I have to pause here because if I went away without my children, the point would likely be to be without my children. So if they showed up to surprise me on my dime, I'm not sure I would be as elated as Kim and Kroy were. But I digress because the point of this post is that Kim and crew were just enjoying themselves on the beach, being model tourists, when some horrible, wretched witch told them to shush! So Kim, with her usual diplomacy, basically told her to f–k off.
Kim Zolciak-Biermann's idyllic Turks and Caicos vacation with her husband Kroy Biermann turned into a family affair after four of their six kids joined them as a surprise.

The Don't Be Tardy star took to Instagram and Snapchat to document the family fun on Sunday with kids Brielle, 19, Ariana, 15, KJ, 5, and Kash, 4 — and a little oceanfront drama that unfolded.

"This lady on the beach came up to me and said: 'Could you keep you and your kids quiet? It's a very quiet peaceful beach,' " Zolciak-Biermann, 38, recounted on Snapchat. "Bitch, what? They're 4 and 5."

"We've been nothing but respectful," she continued. "I told her: 'Well, why are you always sitting next to me? Move your f—ing chair to the other end of the beach!' "

The argument appeared to escalate, as Zolciak-Biermann explained she told the fellow beachgoer they would be checking out of the hotel soon enough.

"I said: 'That's ok, bitch, because we're leaving.' She's like: 'I'm not asking you to leave.' I honestly told her: 'You might want to f—ing loosen up, lady,' " she continued. " 'This is a beach that a lot of people pay a lot of money to stay here and enjoy the beach and if you don't like it, f—ing go somewhere else. It's life.' "

"So KJ's trying to be really quiet and respectful, but his feelings are hurt, which makes me really mad," she said in another video of her son looking downcast on the beach — to which her eldest daughter, Brielle, shouted, "F— her!"
So it's Kim's word against the lady's. Either Kim's kids were so raucous and unchecked that they were bothering the people around them or they were just being kids and the lady is overly sensitive. I am basing my opinion solely off what I have read here (and the fact that Kim's version of the truth can be less than truthful) but I'm inclined to think the lady was probably on to something. If someone told me my kids were being too loud, my defense would be, 'no they aren't,' not cite their age as justification for their actions. My favorite part is where Kim backs up her claim that they were being nothing but respectful by calling this woman a b—ch and telling her to, "Move your f—ing chair to the other end of the beach!" For me, it boils down to where they were staying. This was a romantic trip, right? So if the kids showing up was a surprise, it's likely Kim and Kroy chose and intimate resort that probably was more kisses and champagne in the cabana as opposed to fart noises and water noodles to the noggin. In every pic Kim posted there's not a person in sight, let alone a kid. I am sorry KJ's feeling got hurt because it isn't his fault that someone other than his parents had to ask him to be quiet but my assumption is that maybe it was high time he heard it? Feel free to correct me in the comments if you watch their show and KJ is a saint. Also explain to me why these kids keep crashing their parents vacations, Brielle did the same thing last May.
Oh, and Kim very much wants us to know that she and Kroy are going strong with this oh-so-subtle love note: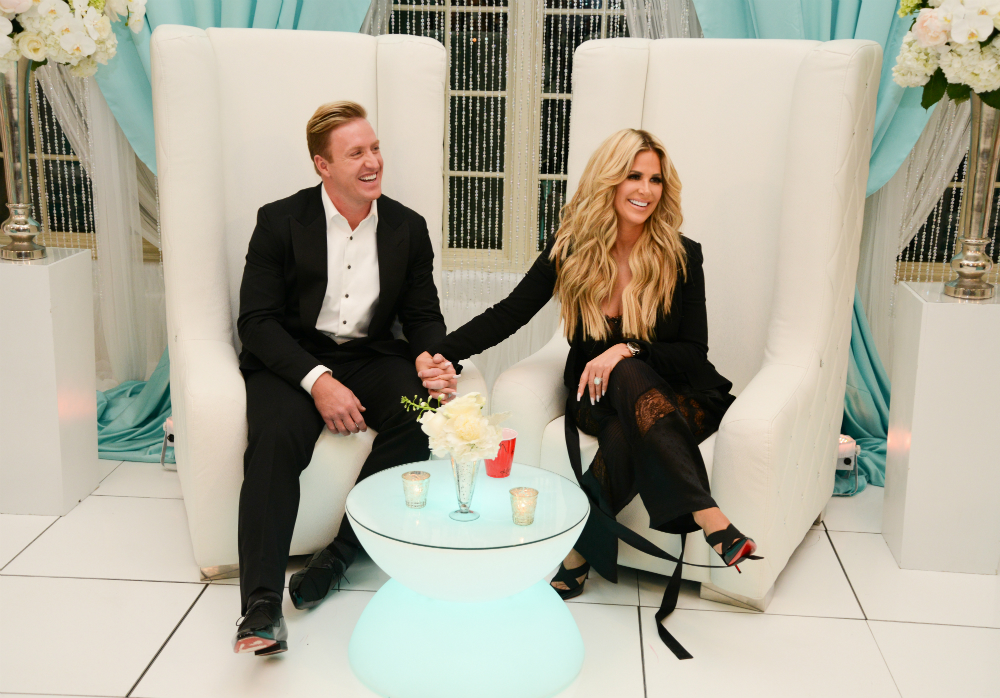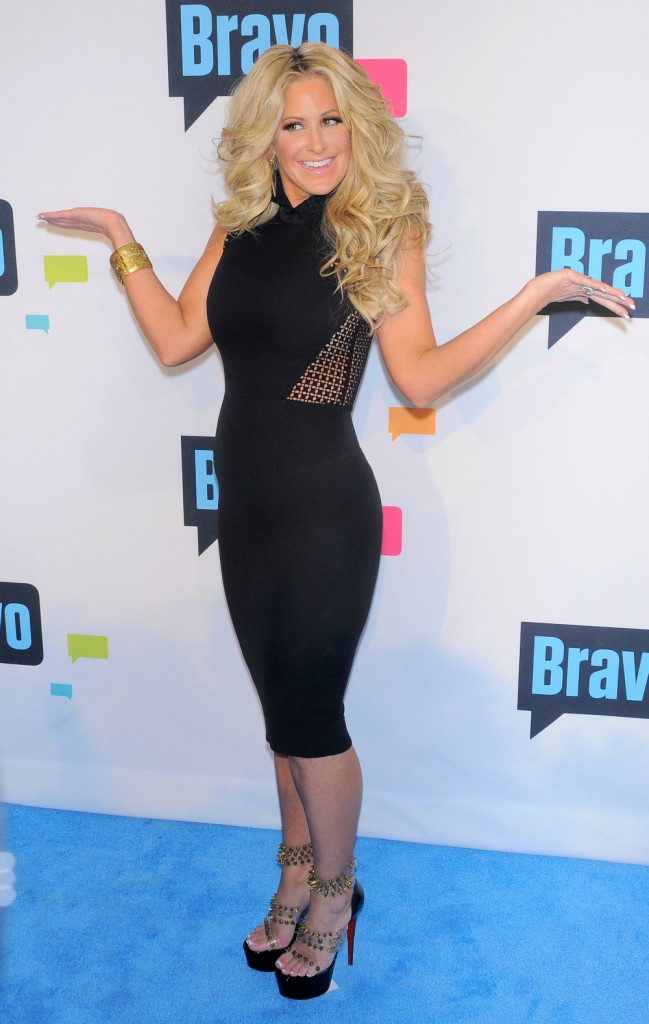 Photo credit: Instagram and Fame/Flynet Photos