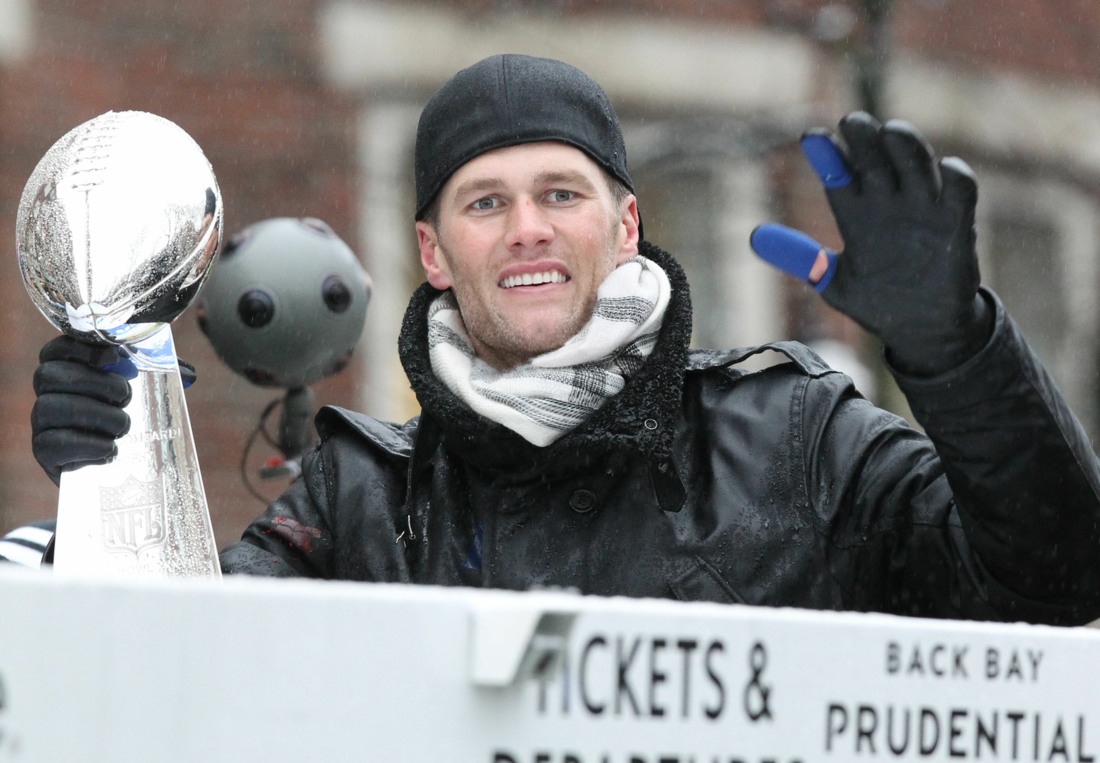 Here are some photos of Tom Brady during the big Super Bowl parade in Boston on Tuesday. It looked really cold and snowy in Boston yesterday. Meanwhile, it was almost 70 degrees here in Virginia. Just thought I'd throw that around! Anyway, Tom Brady, Super Bowl, greatest quarterback of all time, etc, etc. Tom is 39 years old right now, which is pretty old for football players in general and old for quarterbacks in particular. According to the information I just googled, the average age for QBs is generally "late 20s," although many believe that the number will go down in the next few years as a new generation starts to take over from the older guys. This victory for the Patriots would be the perfect way for Brady to "go out on top," before he's pushed out for being an old man. But Brady says no, he's not going to retire.
After watching his fifth Super Bowl win on Sunday, Gisele Bündchen is hoping her hubby Tom Brady will put his football days behind him. Yes, the supermodel is asking the New England Patriots quarterback to retire…but what are his thoughts? Brady, 39, joined SiriusXM NFL Radio on Monday and got to talking with host Jim Miller about his future in the sport as well as his plans for retirement.

"If it was up to my wife she would have me retire today," the football GOAT laughed. "She told me that last night three times."

"I said, 'Too bad, babe, I'm having too much fun right now,'" he explained, adding, "You know, I feel like I can still do it, and if you love what you do and you're capable of doing it then, I mean, I'd be so bored if I wasn't going out there, knowing that I could still do it. So I'm going to work hard to be ready to go and I still plan on playing for a long time."
Brady says his age has only helped him on the field.

"In some ways, being more experienced and having your family life settled does allow you to focus a little bit more, too, because there's less B.S. in your life," he explains. "You know, you have your family and you can go to work and focus on your job. And you expect your teammates to do the same."
In 2015, Brady said he could see himself playing for another decade, to which I say… a 48-year-old quarterback??? Probably not. But it's worth noting that there definitely seems to be a trend amongst elite athletes, in that they're finding new and improved ways to extend their prime. It seems insane that a 39-year-old quarterback won his fifth Super Bowl ring and cemented his status as the #GOAT. Just as it seemed absurd that Roger Federer, at the age of 35, won his 18th Slam in Australia last month. Just as it seemed absurd that Serena Williams, also 35, has picked up her 23rd Slam, is back to being #1 in the world, and is looking to win another Wimbledon title this year. Trendspotting: older athletes showing the youngsters how it's done.
Now, all that being said, I wonder why Gisele was so insistent that Tom retire now? Methinks that she's sort of done with Boston. And she doesn't want to see Tom hang on to this and overstay his welcome.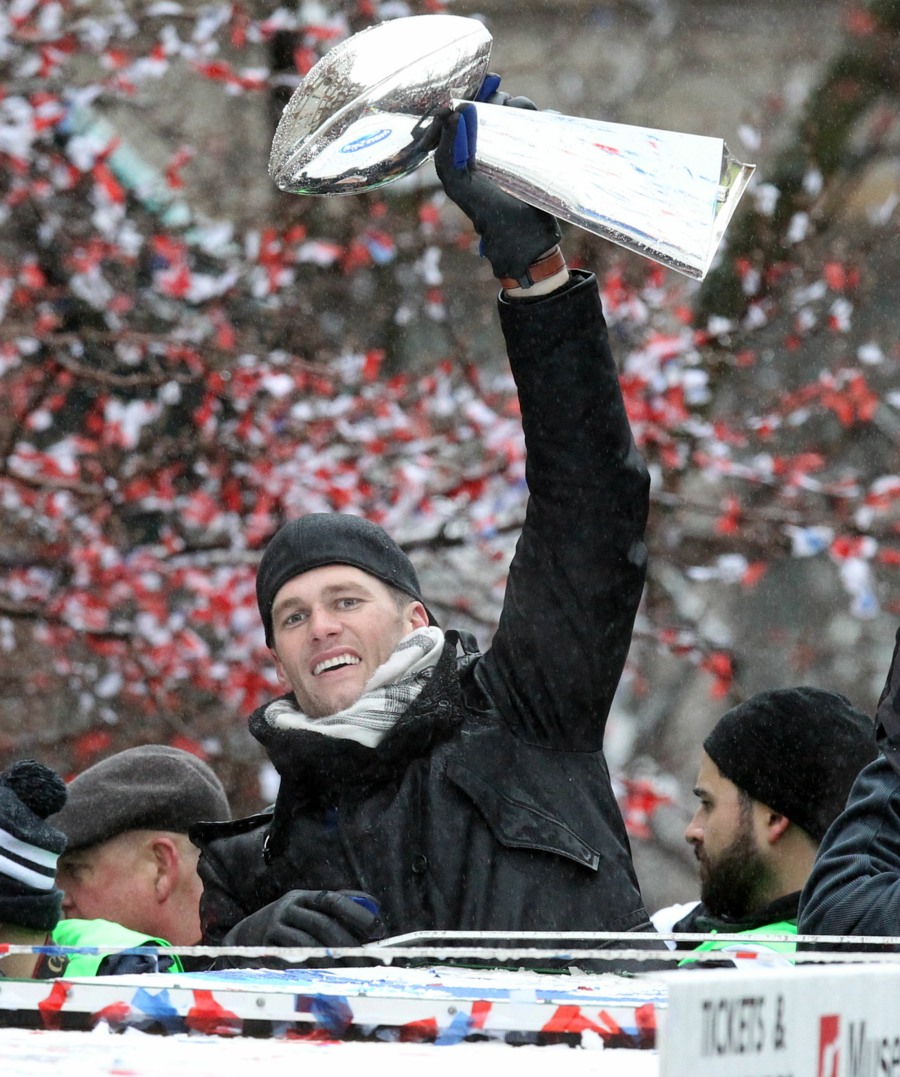 Photos courtesy of Fame/Flynet.