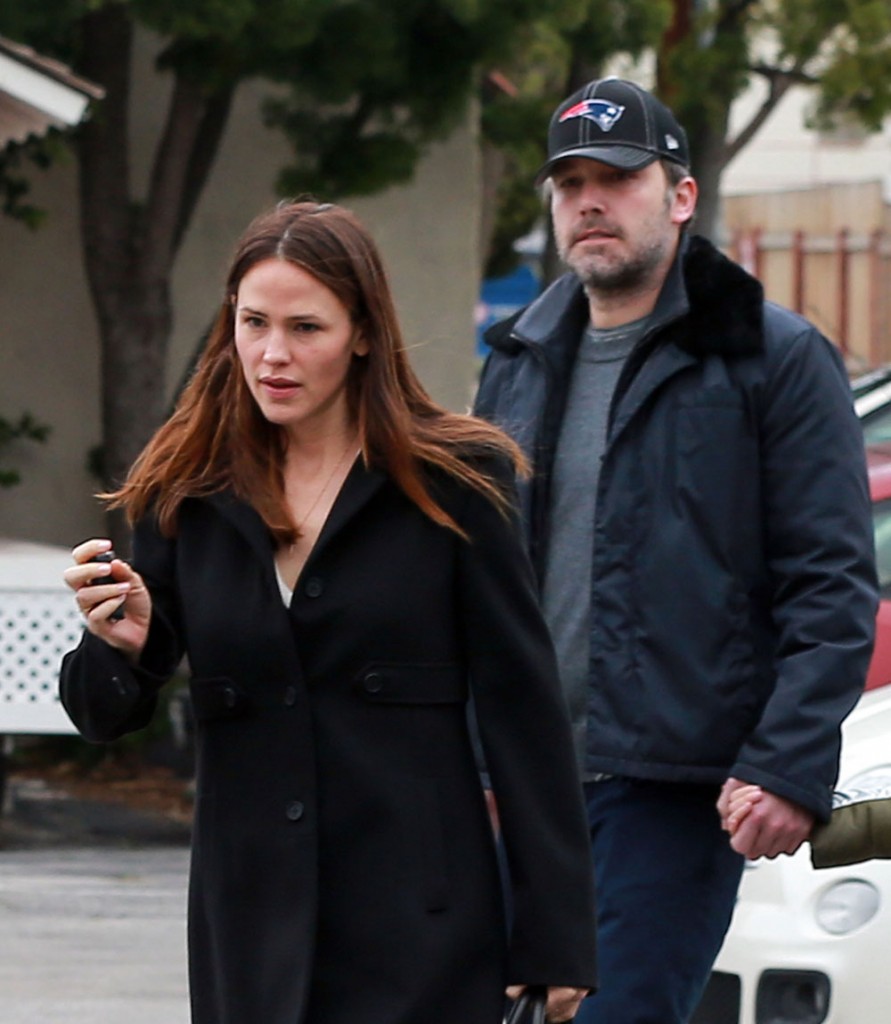 I didn't see Live By Night (and I didn't see The Accountant either) so while I don't personally know whether Ben Affleck's back was shown in either film, many people have said that his large phoenix tattoo on his back, which he claimed was "fake for a movie," was not shown in Live by Night. As you may recall, Affleck was spotted in December, 2015 on the set of Live By Night with that large tattoo on his back. Jennifer Garner referenced it in her Vanity Fair interview by throwing the southern shade phrase "bless his heart" and saying that she refuses "to be the ashes" that the phoenix is rising from. Jennifer Lopez also made fun of the tattoo on WWHL, calling it "awful" and saying it had "too many colors." Then, in March, Affleck claimed the tattoo was "fake for a movie," but many questioned that after Live By Night came out and the tattoo wasn't shown. It was always possible that the tattoo was planned in a scene and that they didn't use it for some reason. Affleck was photographed this week with his shirt riding up and the thing is visible again. So liar liar phoenix on fire? The Boston Globe, his hometown paper, is calling him out on it.
Here's the original photo of the tattoo from December, 2015:
Ben Affleck — Massive Back Tattoo Is the Real Deal!!! (PHOTOS) – https://t.co/oZM9hx8UaC pic.twitter.com/ubfFPjLcOw

— HollywoodFame (@_HollywoodFame) December 13, 2015
The Globe published this photo of Affleck's tattoo, it was taken on Sunday outside of church, and for a fake tattoo it's stuck around for over a year.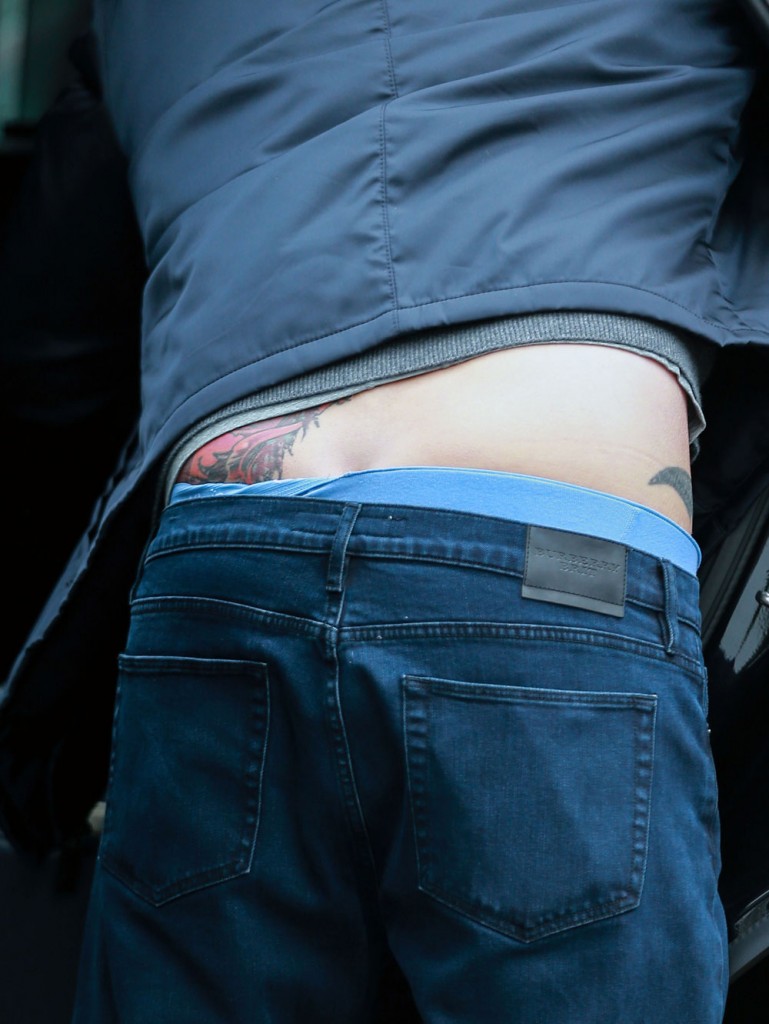 So Affleck was busted fibbing about his tattoo. Why didn't he just admit that it was real when he was asked? Did he think he would be able to hide it forever, or was he just so embarrassed after both Jennifers made fun of him to the press that he didn't know how else to respond except to lie? I'm one of those people who cannot tell baldfaced lies like that, and this really makes me question his character. I guess we already knew enough about his character given the stories which have come out about him. His go-to response is to lie when he just as easily could have said no comment or changed the subject. It's got to burn him that he's being found out about this because he hates negative publicity so much, but hey at least The Pats won, right? Plus it's not like any of this disqualifies him from politics.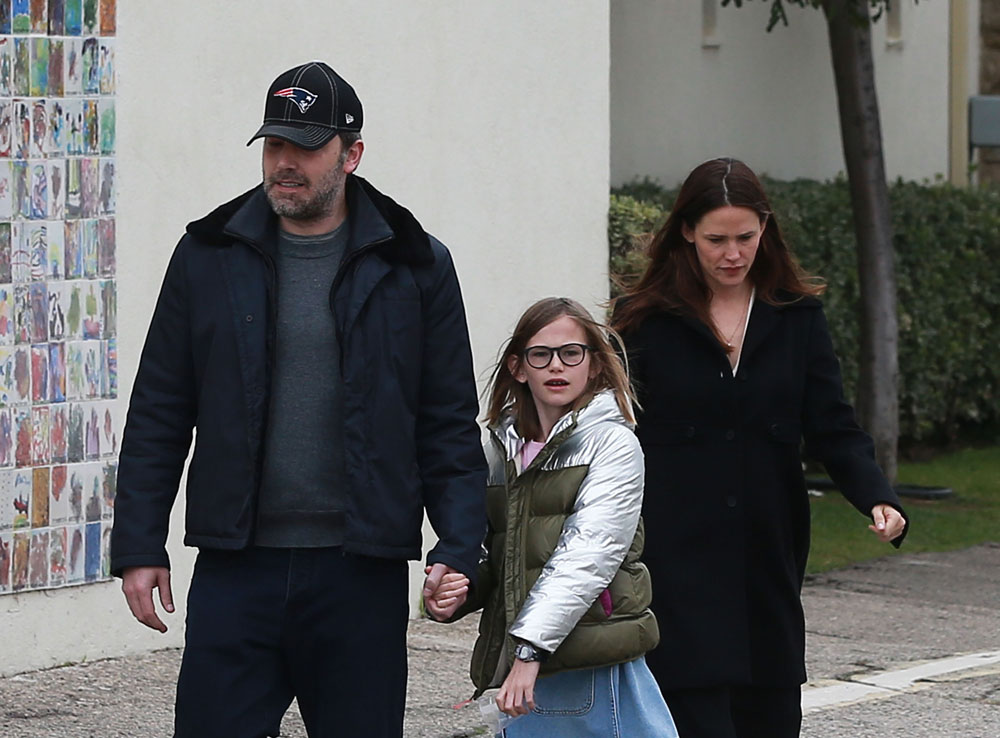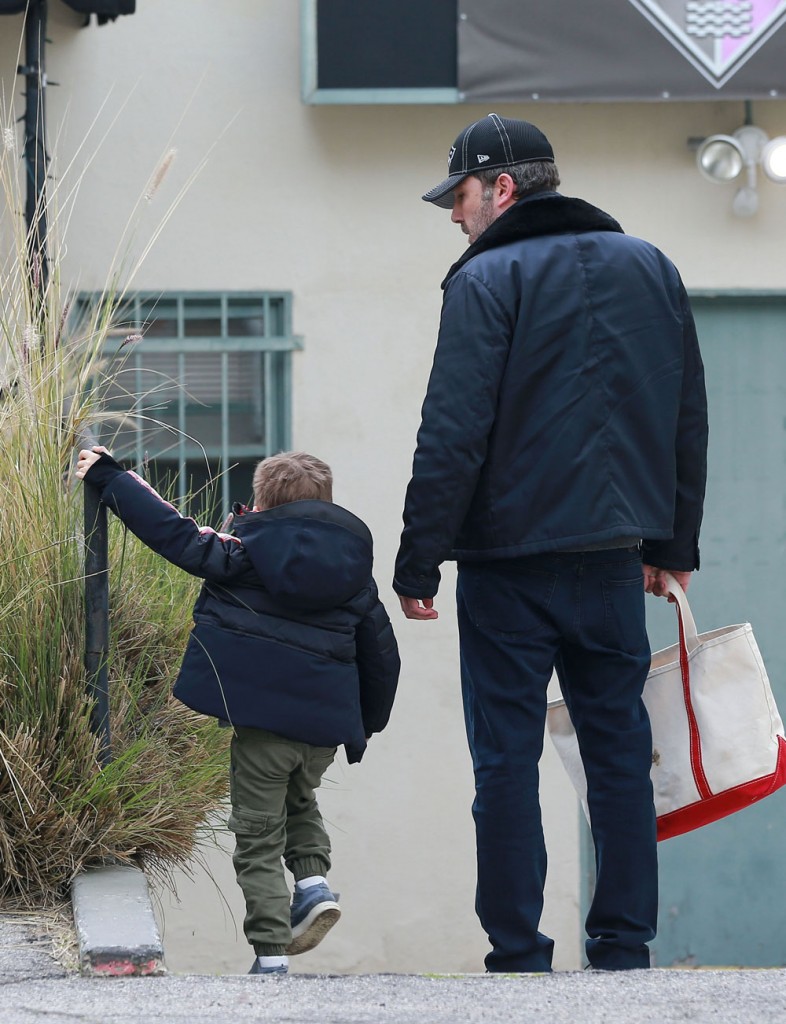 Thanks to the tipster who sent this! Photos credit: FameFlynet