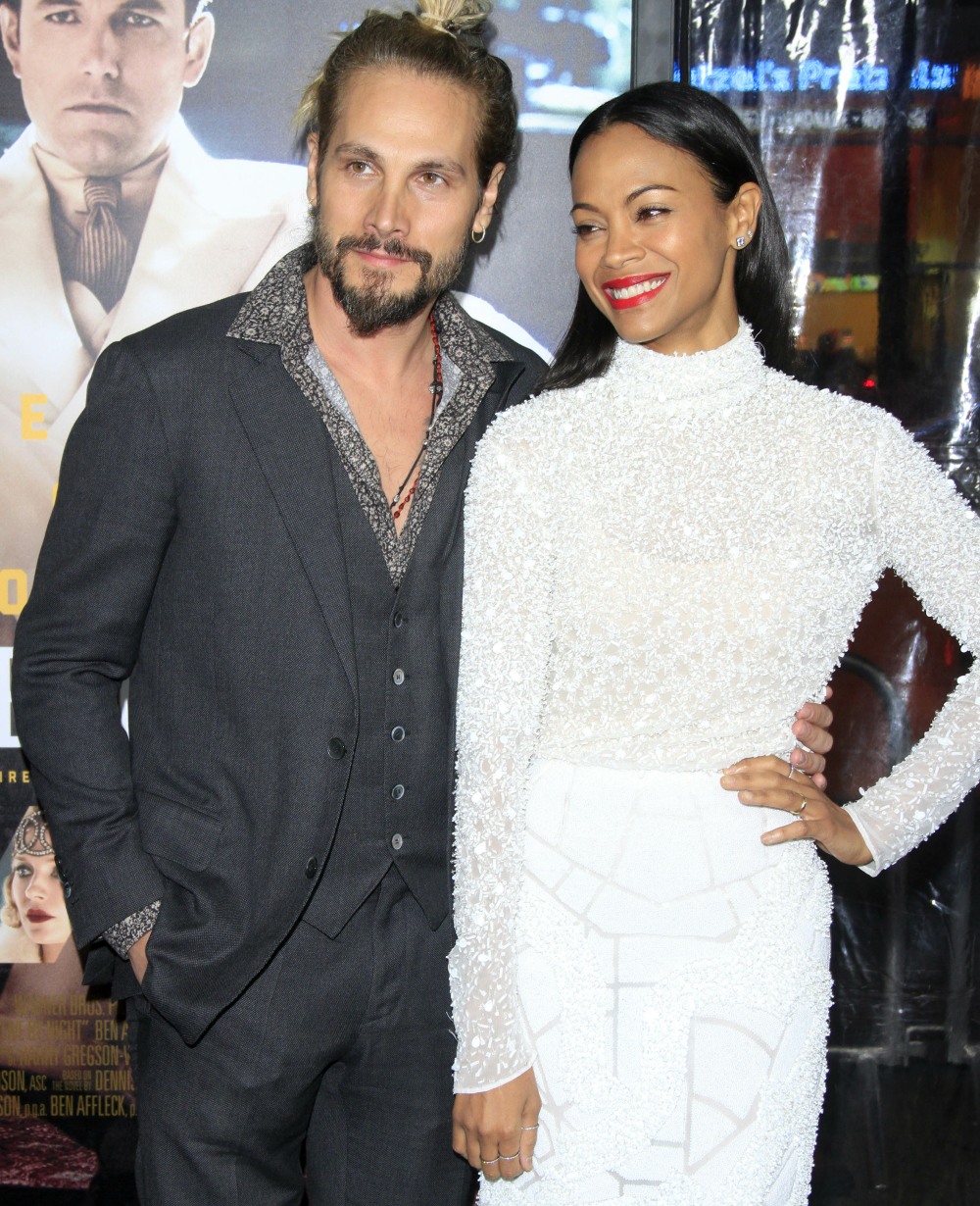 Whenever I cover Zoe Saldana, I always have to remind myself that she's still with Marco Perego. They always seemed like such an odd couple to me and I'll admit it, I didn't think they would last. They're still truckin' along though. They got married in 2013 and they welcomed their twin boys Cy Aridio and Bowie Ezio back in November 2015. Zoe's pregnancy was apparently pretty difficult, and the birth was even harder. She's spoken about it since then, how she really felt awful after giving birth and she struggled for months. I tended to think that those two boys would be her only children. But apparently they wanted a third, so they did… something. And now Zoe and Marco are parents again, to their third son, a boy named Zen. Zoe posted this Instagram:
The photos of Zoe, below, in black are from Friday. She obviously wasn't pregnant and she didn't give birth recently. My guess is surrogacy, and my belief is that it's her business. She doesn't owe us an explanation, although more than a few bloggers and entertainment journalists were surprised by this Instagram.
As for the name… does anyone remember that British TV series Zen, about a detective in Rome? The guy was named Zen and the series was called Zen and the guy was played by Rufus Sewell. I think there were only like two or three episodes? But it was a good show and I really liked it and I wish they had made more. I did think it was a weird name for a detective series though. And I think it's a strange name for a baby, but so be it. Zen sort of fits with Cy and Bowie.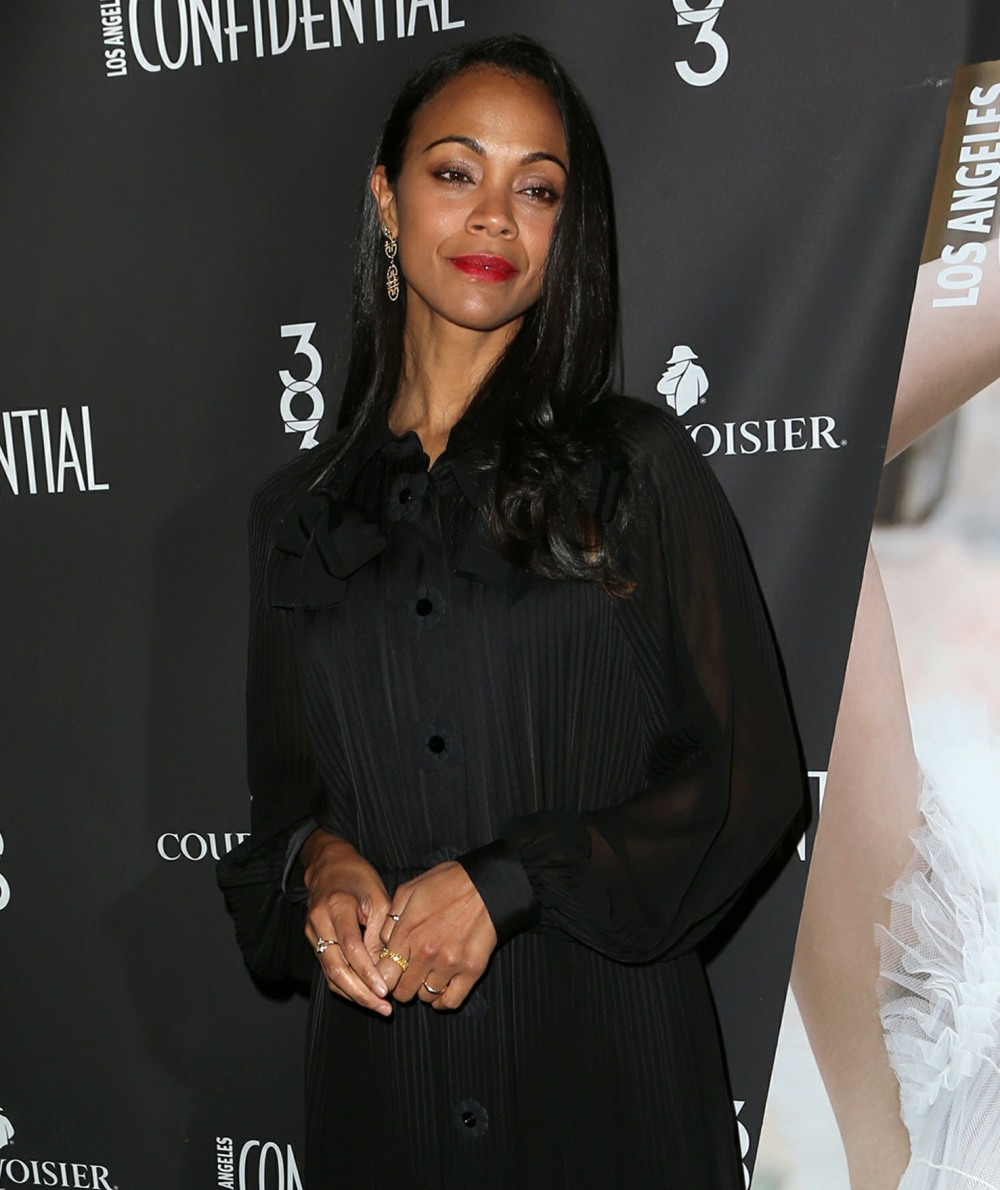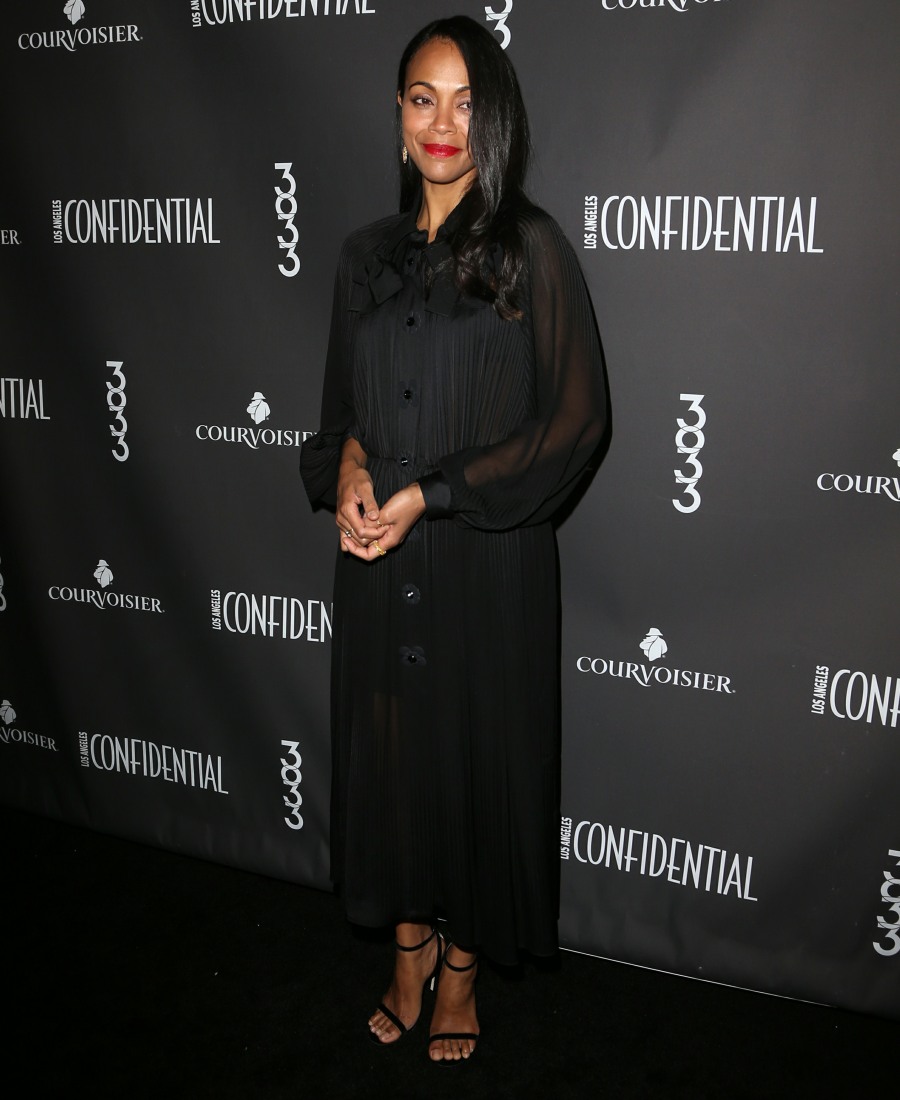 Photos courtesy of WENN.