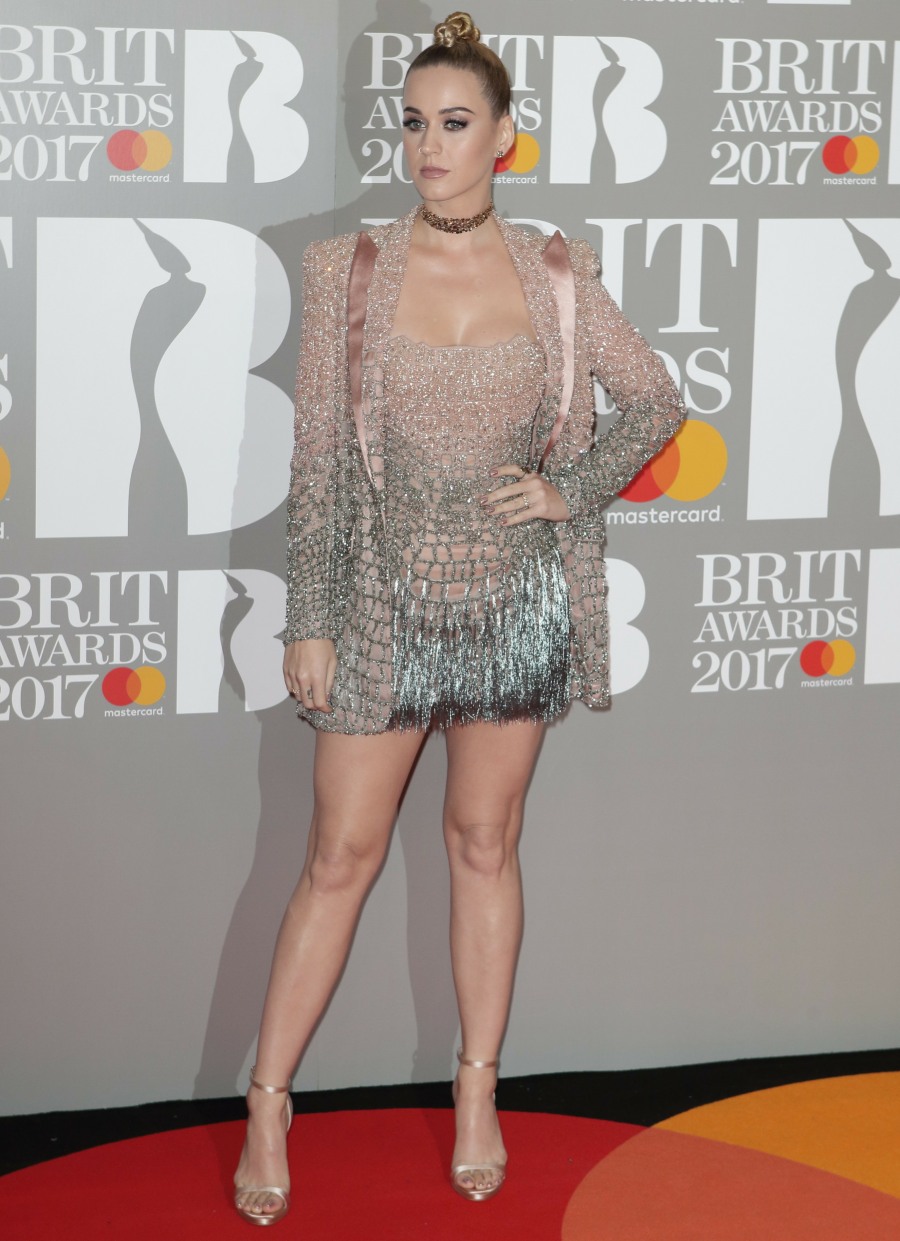 Sometimes, you don't even realize it until afterwards that an awards show has lost its mojo. It happened a few years back with the MTV Movie Awards – what used to be a pretty hip and newsworthy show suddenly became super-desperate and full of interchangeable C-listers. I feel like something similar happened to the BRIT Awards this year? Like, did anyone really care about the BRITs this year? Judging from the weak-ass turnout, I think most people were pretty ambivalent. Anyway, you can see the list of this year's BRIT Award winners here. Katy Perry is shilling her new single and new album, so she came out for the BRITs and she was pretty much the most famous person there. She wore Atelier Versace on the red carpet and I honestly don't hate it.
The big news was that she's gone back to a darker hair color though – she had been blonde for a few months and it made her look like a Real Housewife. Now she's doing a warmer brown and it looks nice. She also did some kind of interesting fauxhawk situation which I'm enjoying too.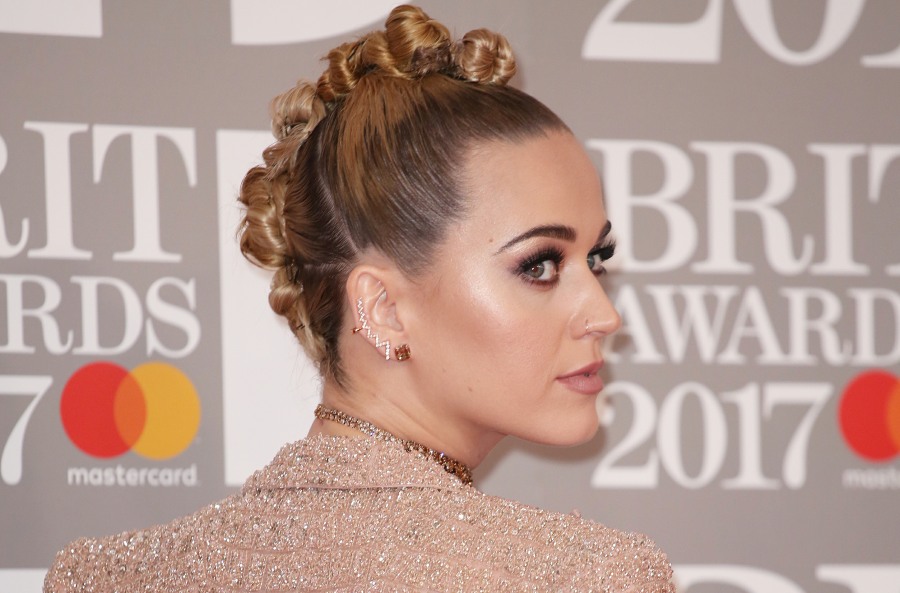 Here's my nominee for the worst-dressed woman at the event: Natalia Vodianova in Givenchy. Oh, no. No no no.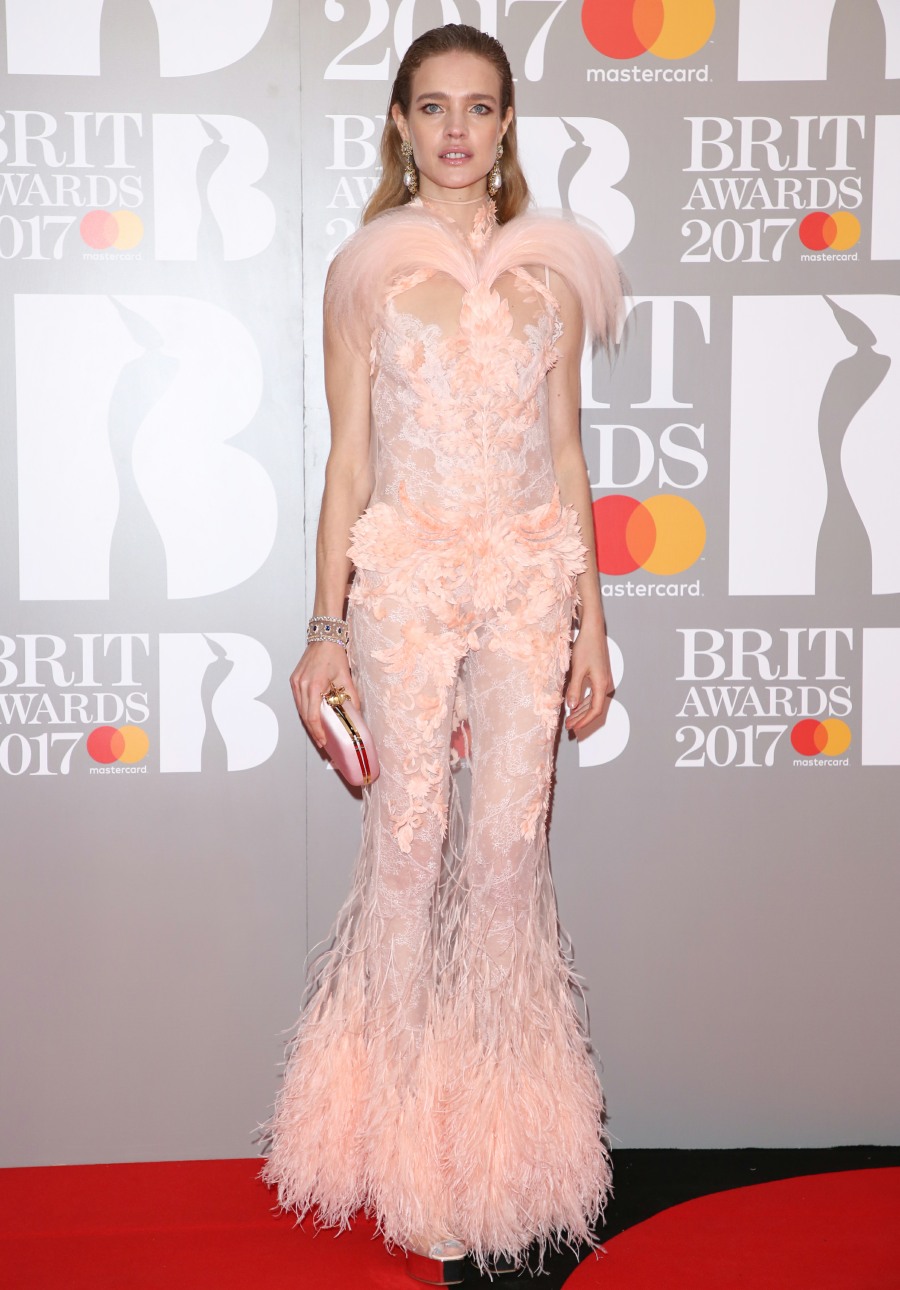 Rita Ora looked miserable and damp in this Alexandre Vauthier Fall 2016. Is it just me or does Rita consistently overdress for events? And is it just me or should no one attempt the "wet look" on a red carpet?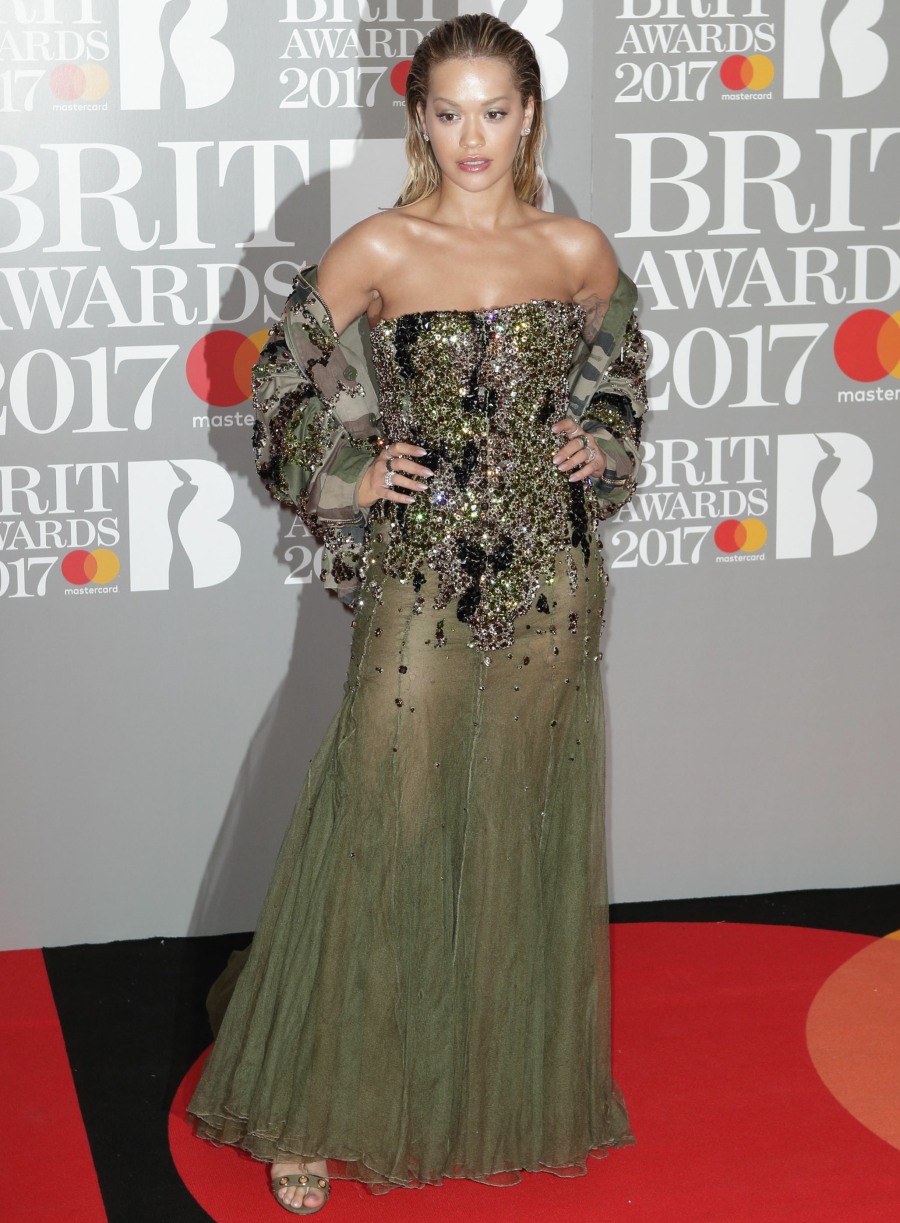 Ellie Goulding in a dated-looking Philipp Plein Pre-Fall 2017. She's had so much work done, she doesn't even look like herself. Who does she look like now?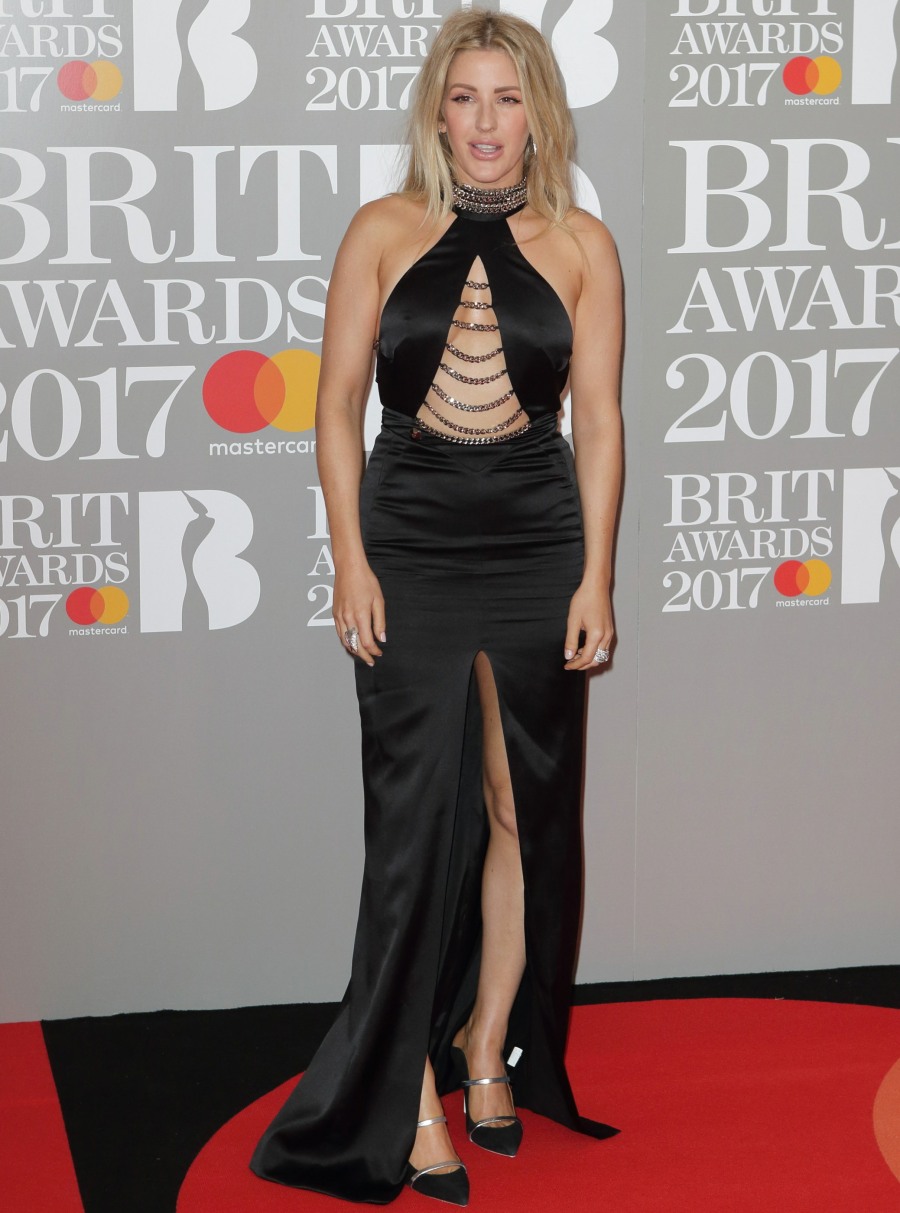 Charli XCX in Vivienne Westwood. This looks like a re-purposed bridesmaid's dress but I still sort of like Charlie.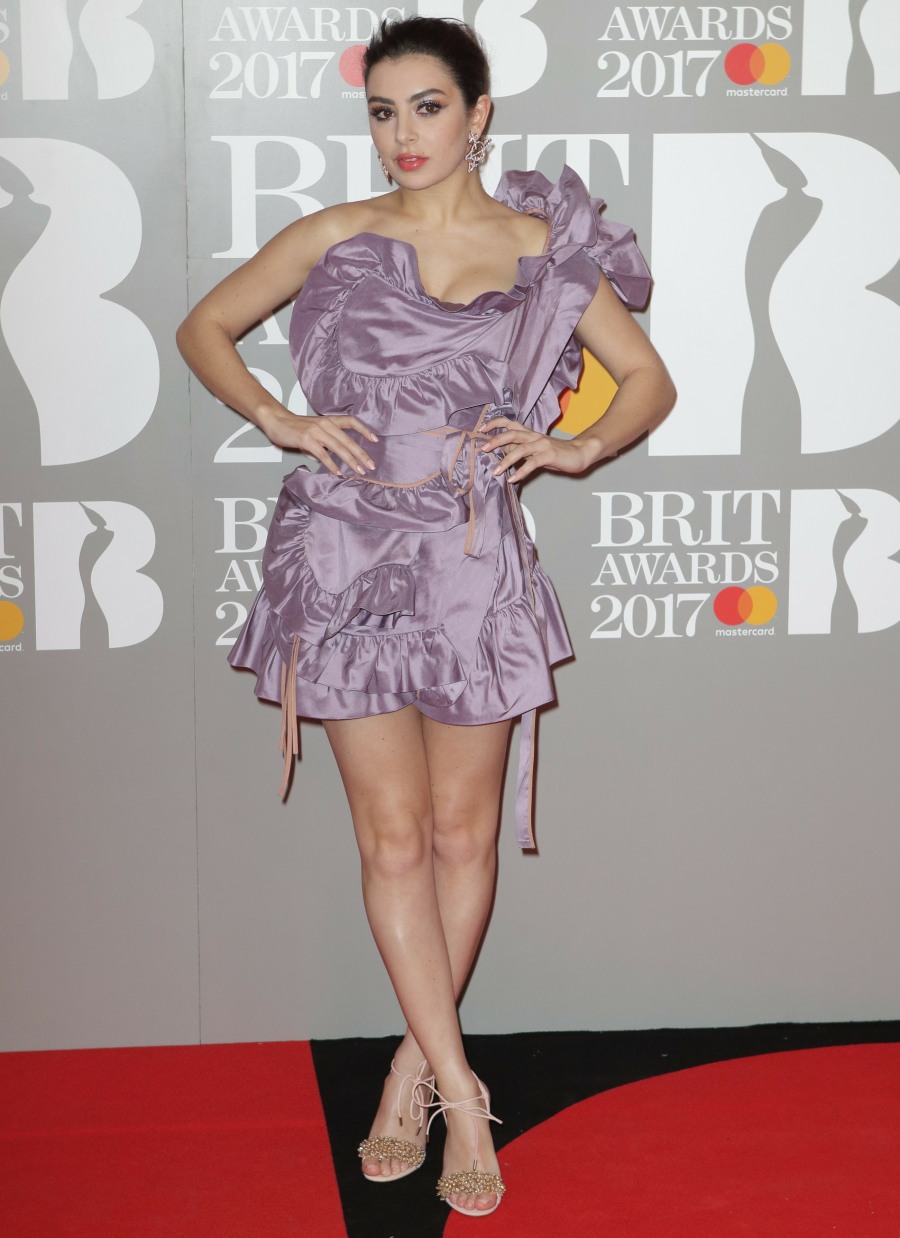 Nicole Scherzinger in Nicolas Jebran Fall 2017. I think this would have looked great without the matching boots, right? Imagine this with a simple pair of black heels. It would have been stunning. The matching boots make it look like a costume.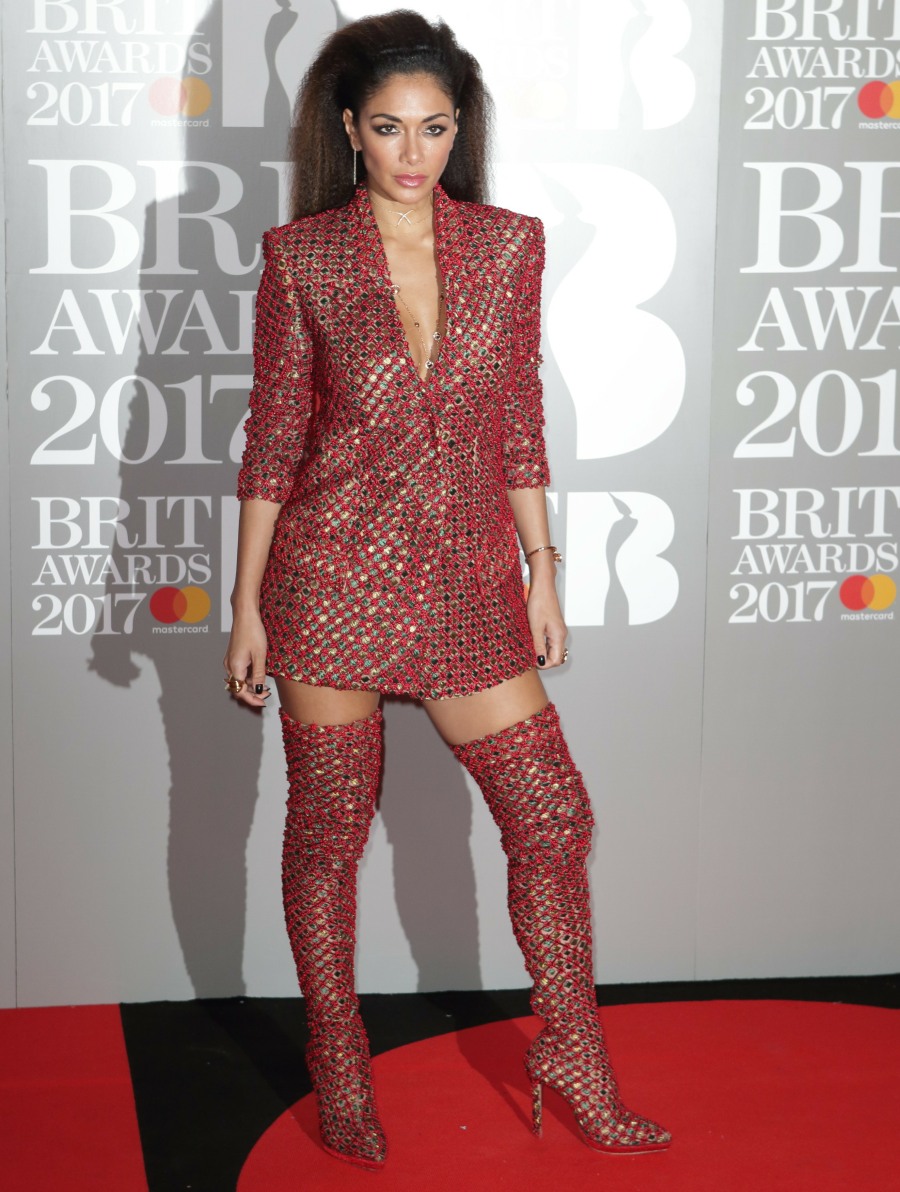 Photos courtesy of WENN, Fame/Flynet.