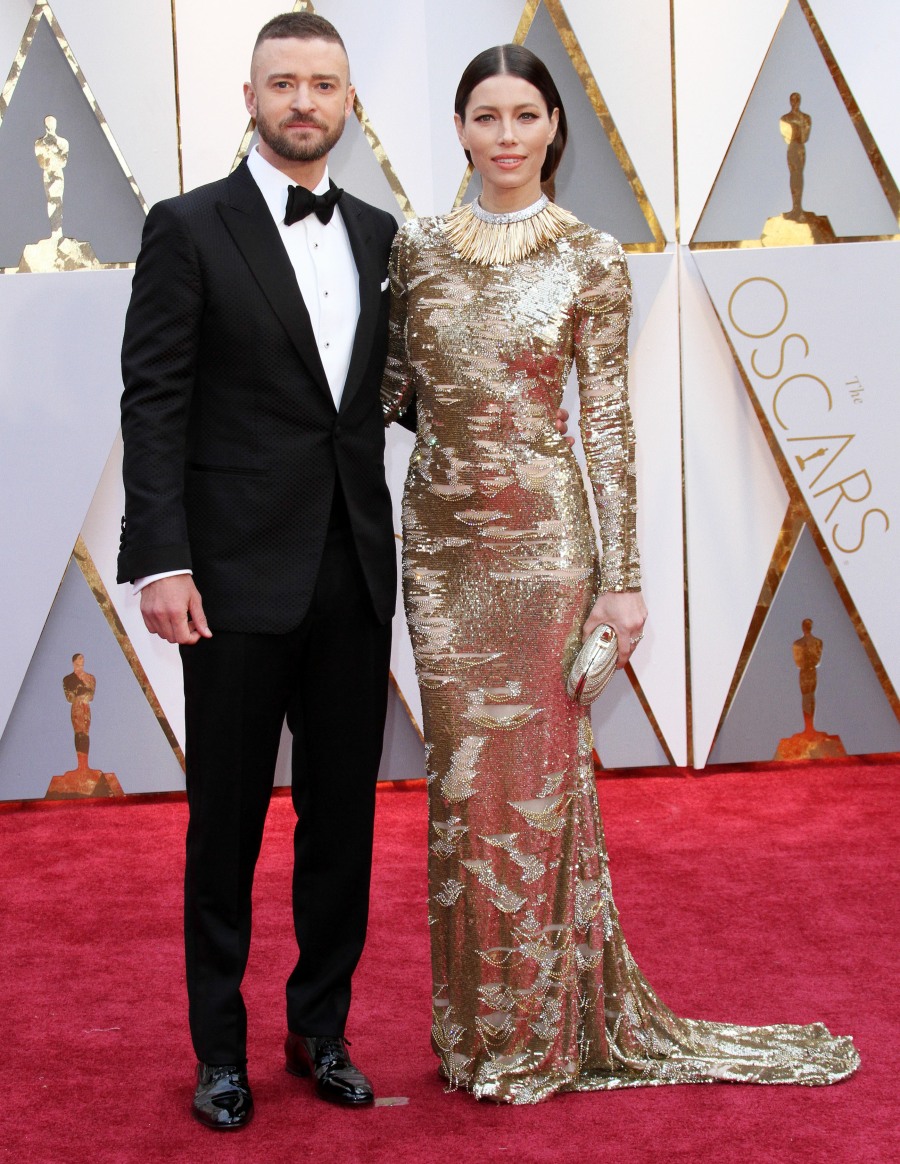 It's hard to choose what was worse last night, Justin Timberlake or Jessica Biel's dress. Timberlake's try-hard meant that his poor wife had to actually dress up in Oscar-statue cosplay, and I never thought I would feel this sorry for Jessica Biel. Like, she has to deal with him every damn day. I would need to be medicated.
Biel wore Kaufmanfranco and this dress is pretty bad, although it was sort of bizarrely on-trend with all of the Oscar fashion last night. Like, so many people were wearing metallics or muted hues, and so many women looked like the wrath of God. For whatever record, I do think Biel is pretty in general, she just works with stylists who hate her, apparently. There's no reason for her to wear this dress to the Oscars. There's no reason for her hair to look like this.
As for her try-hard husband… he not only got to open the Oscars, but he also tried to steal focus from every woman in his vacinity. He would barely allow Biel to pose for separate fashion photos. He "camera-bombed" Emma Stone too. Like, maybe Biel should slip him a Xanax before she takes him anywhere.
Everyone needs a Justin Timberlake photobomb #Oscars pic.twitter.com/pExs9qvDCo

— Marie Claire (@marieclaireuk) February 27, 2017
What an amazing performance to open the #Oscars2017! @JTimberlake knows how to start a show… pic.twitter.com/Bpxr4Lwe57

— Heart (@thisisheart) February 27, 2017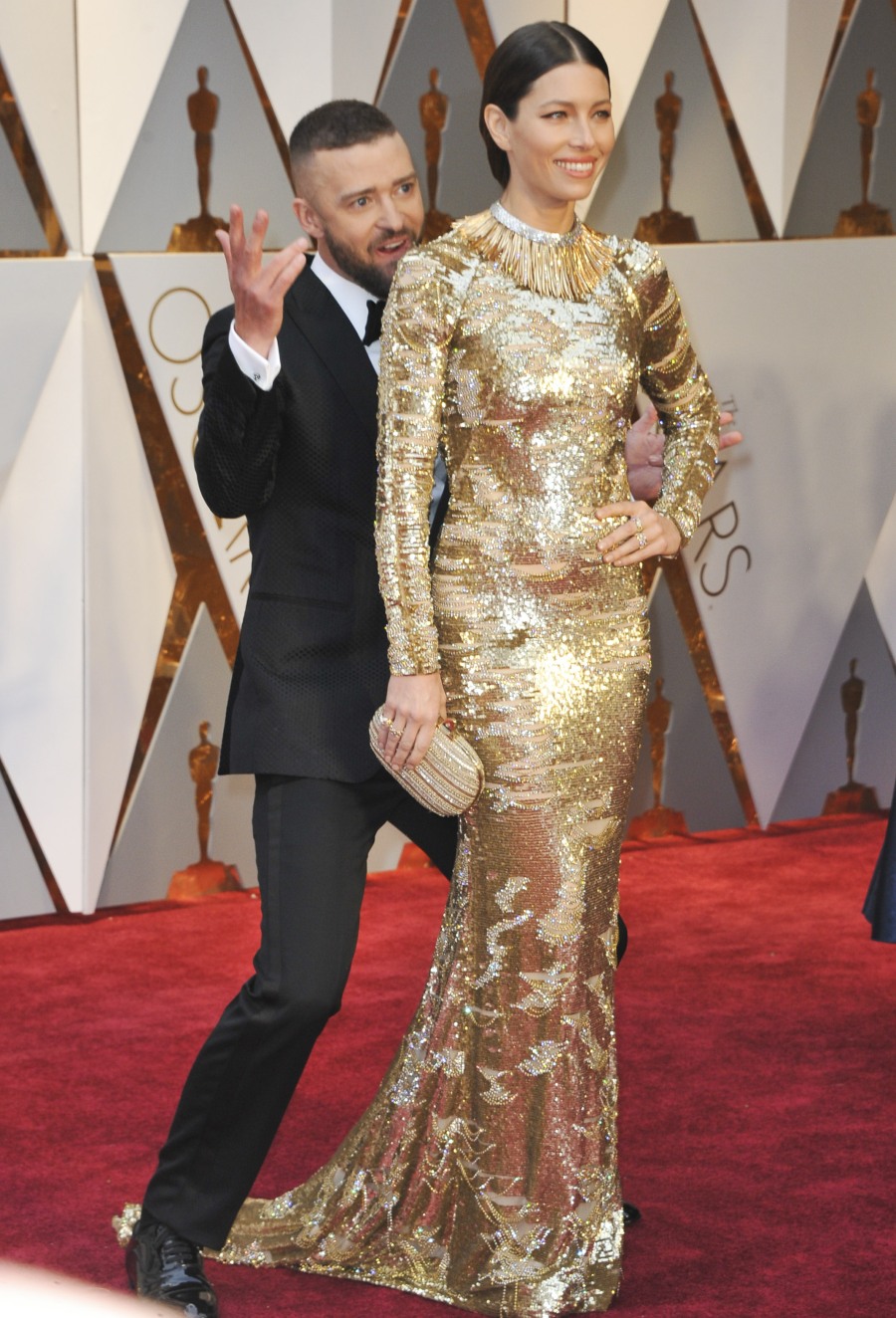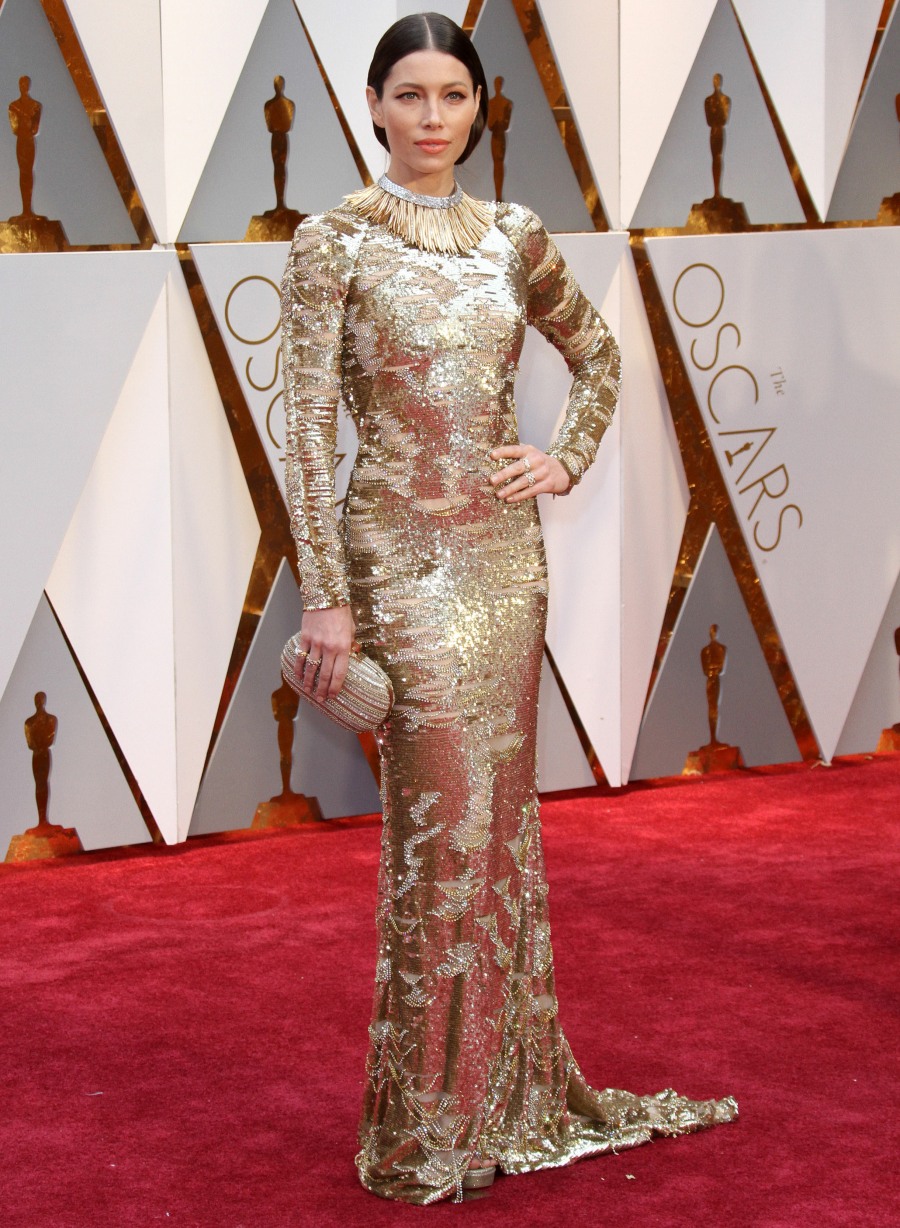 Photos courtesy of WENN.