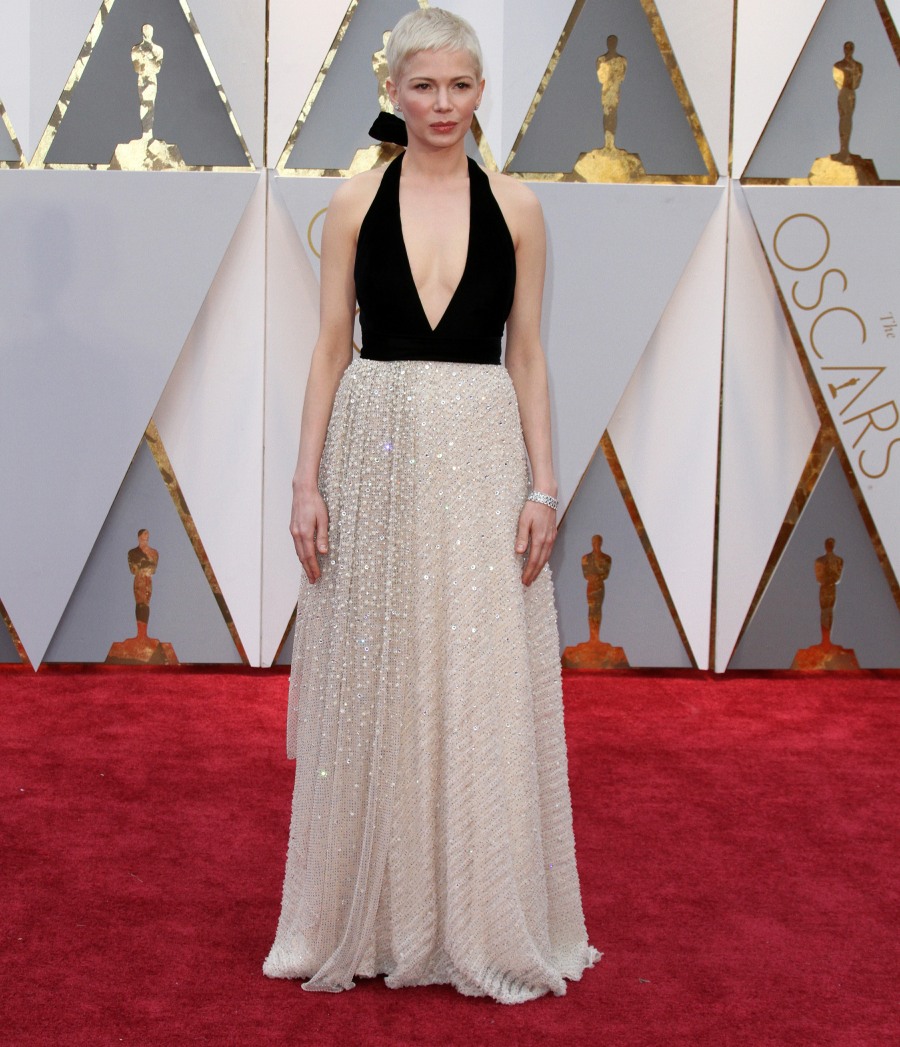 Another awards show, another terrible showing from the house of Louis Vuitton. I wish LV would just give up on making clothes – they are terrible at it. Just make purses! Obviously, LV has to pay women to wear their ugly clothes and they're currently paying two women for the (dis)honor: Michelle Williams and Alicia Vikander. It's difficult to say whether Michelle and Alicia are just bad fits for Louis Vuitton or whether LV would look terrible on pretty much anyone.
Let's start with Michelle. I have such an aversion to darker-color-on-top gowns. I always feel like it looks lopsided, and that the darker color should always go on the bottom. Or better yet, with this gown, the entire gown should have been made out of either fabric but not both. I say she should have gone for the black fabric. She would have looked like The Widow Ledger, but that's the part she plays every day, so why not lean into it sartorially? Michelle also got a fresh haircut for the Oscars and she thinks she looks like Mia Farrow. I'm not feeling it at all. Michelle's date Busy Phillips wore Elizabeth Kennedy.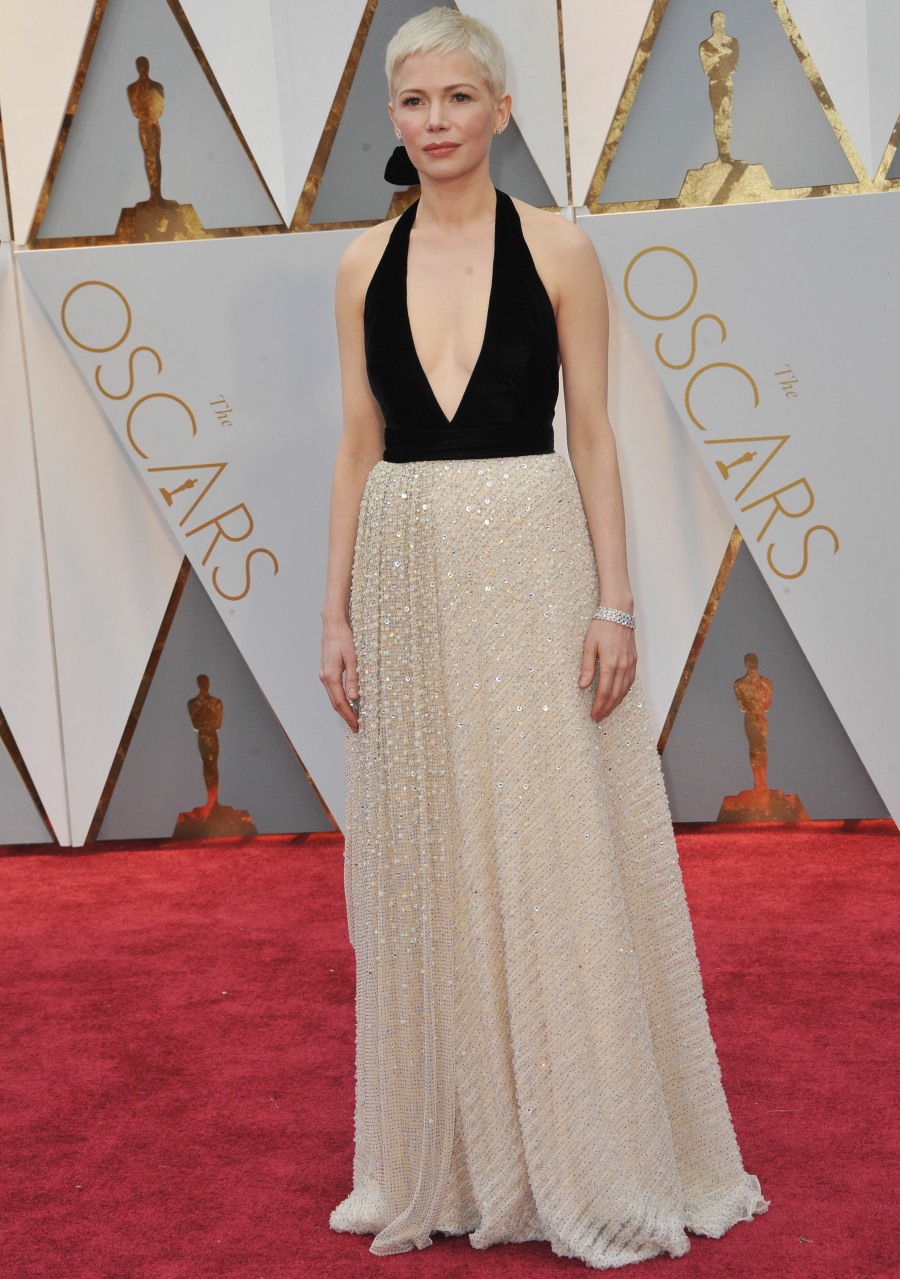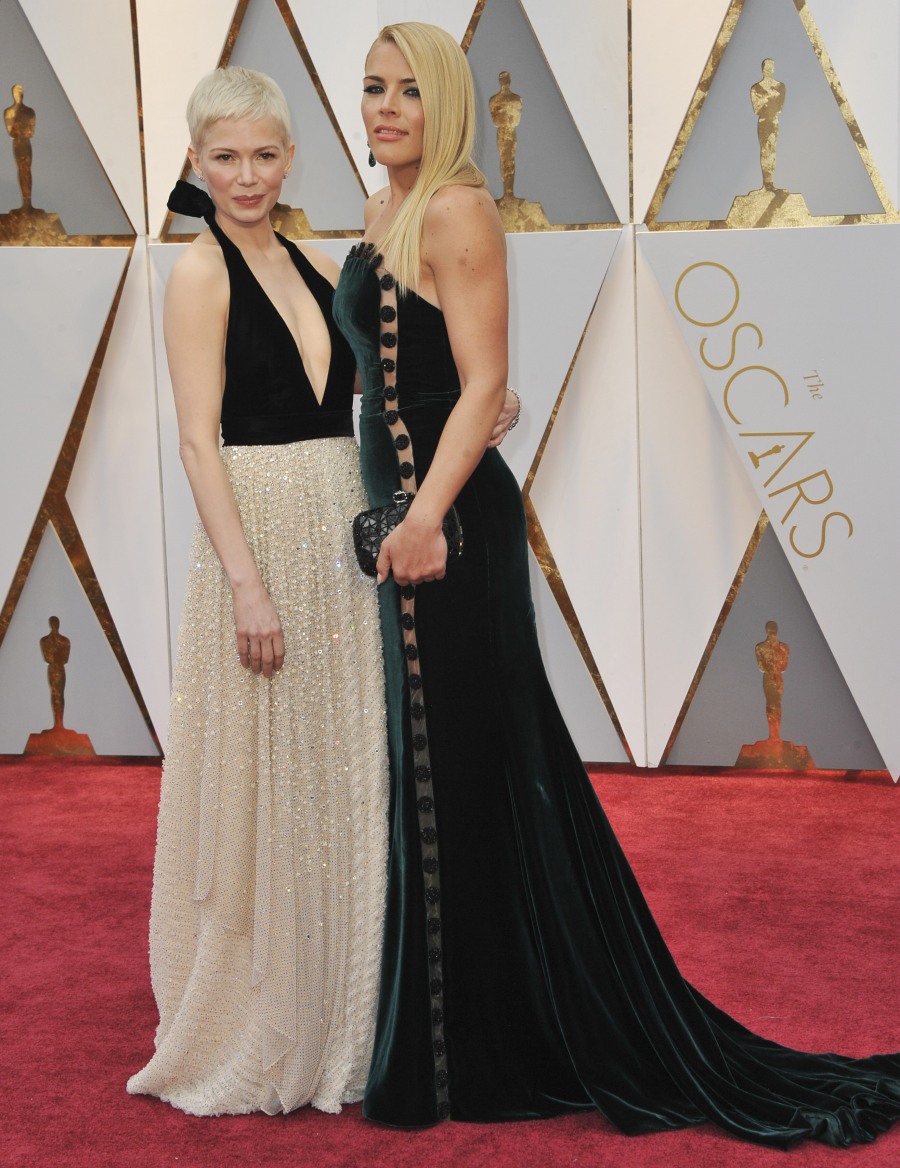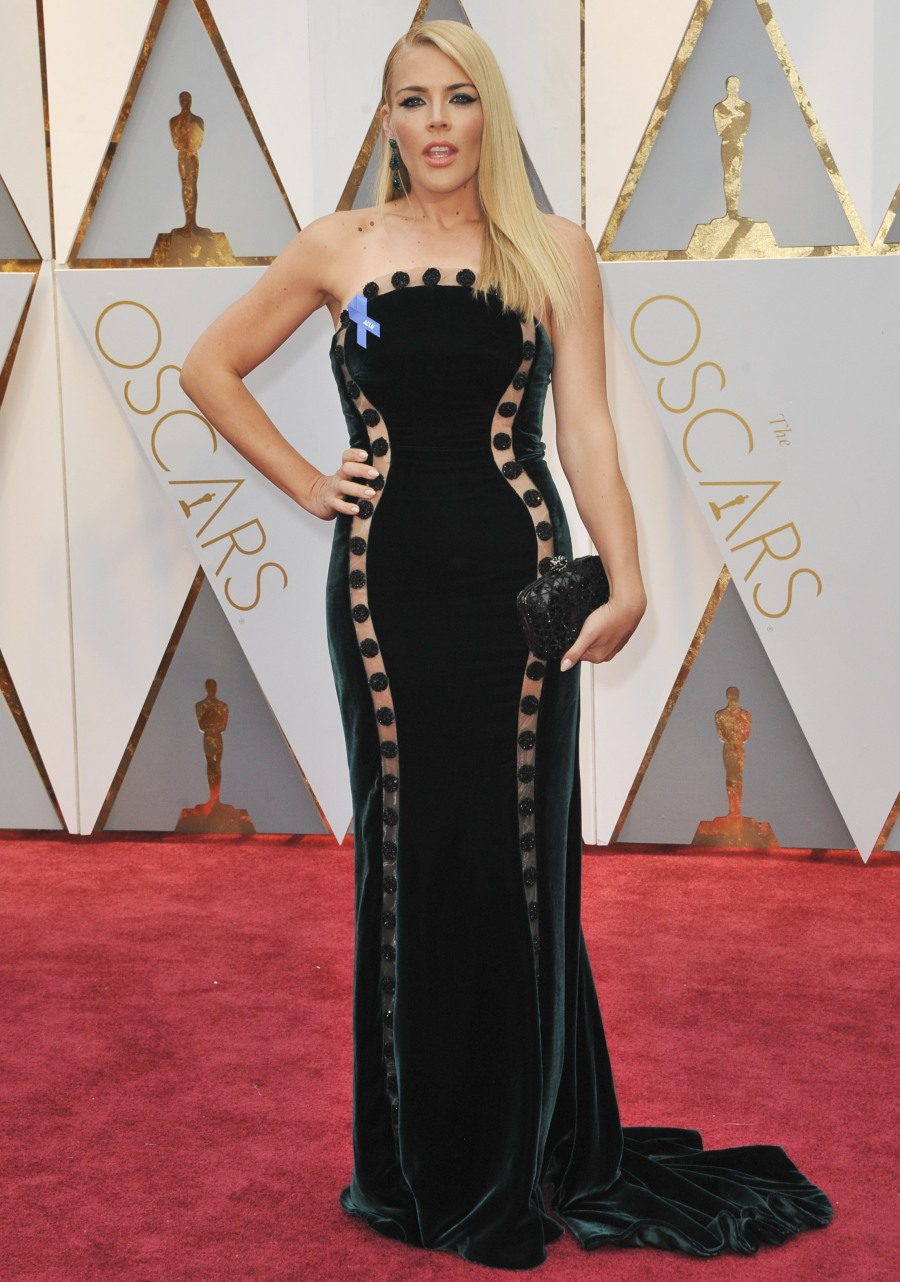 As for Alicia Vikander… I'm giving her more of a pass because she was pretty much required to return this year to present, and everything about her is screaming "this is not my night!" If she didn't want to pull focus, then she achieved that goal. This Louis Vuitton dress is a dated mess. Alicia continues to be under-styled and underwhelming too – her lack of makeup and this messy gym hair isn't working for the OSCARS.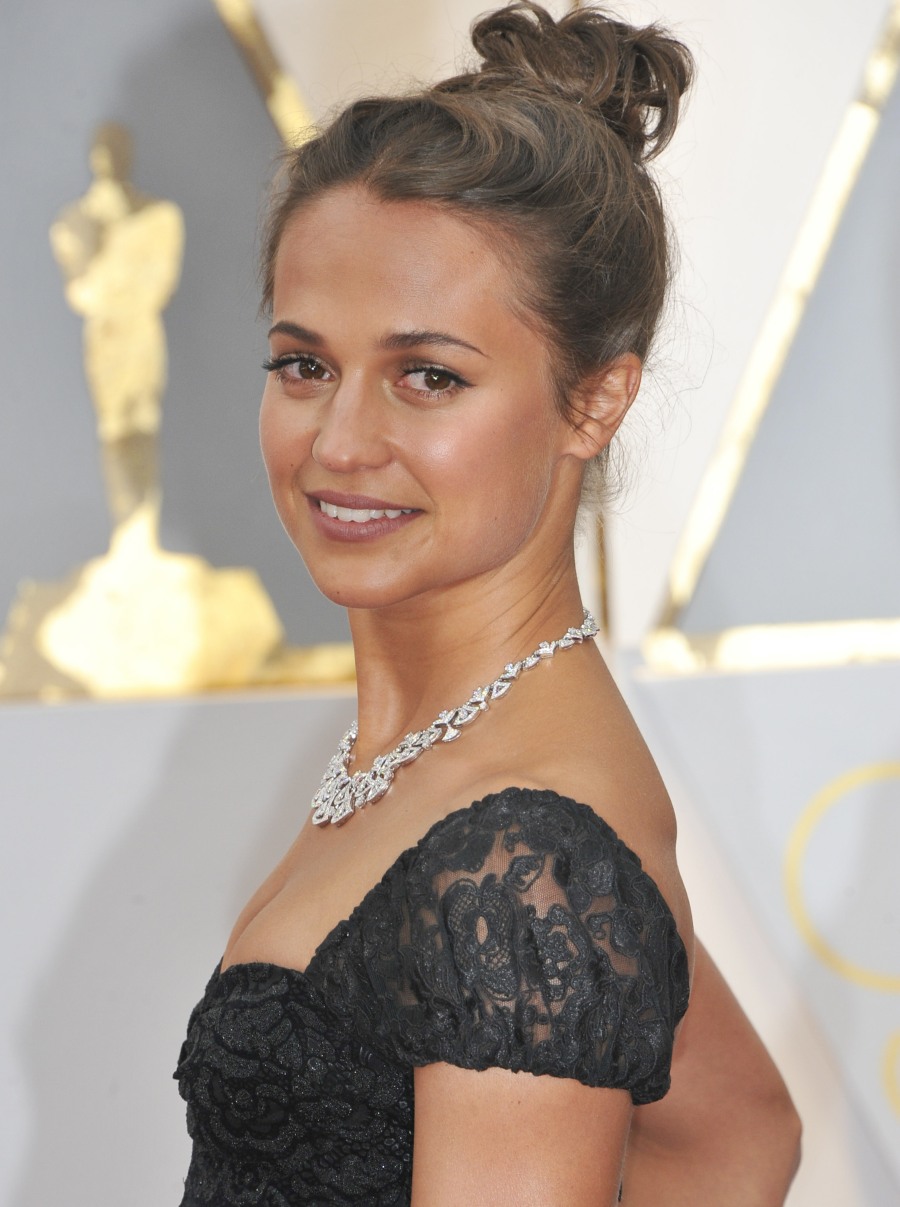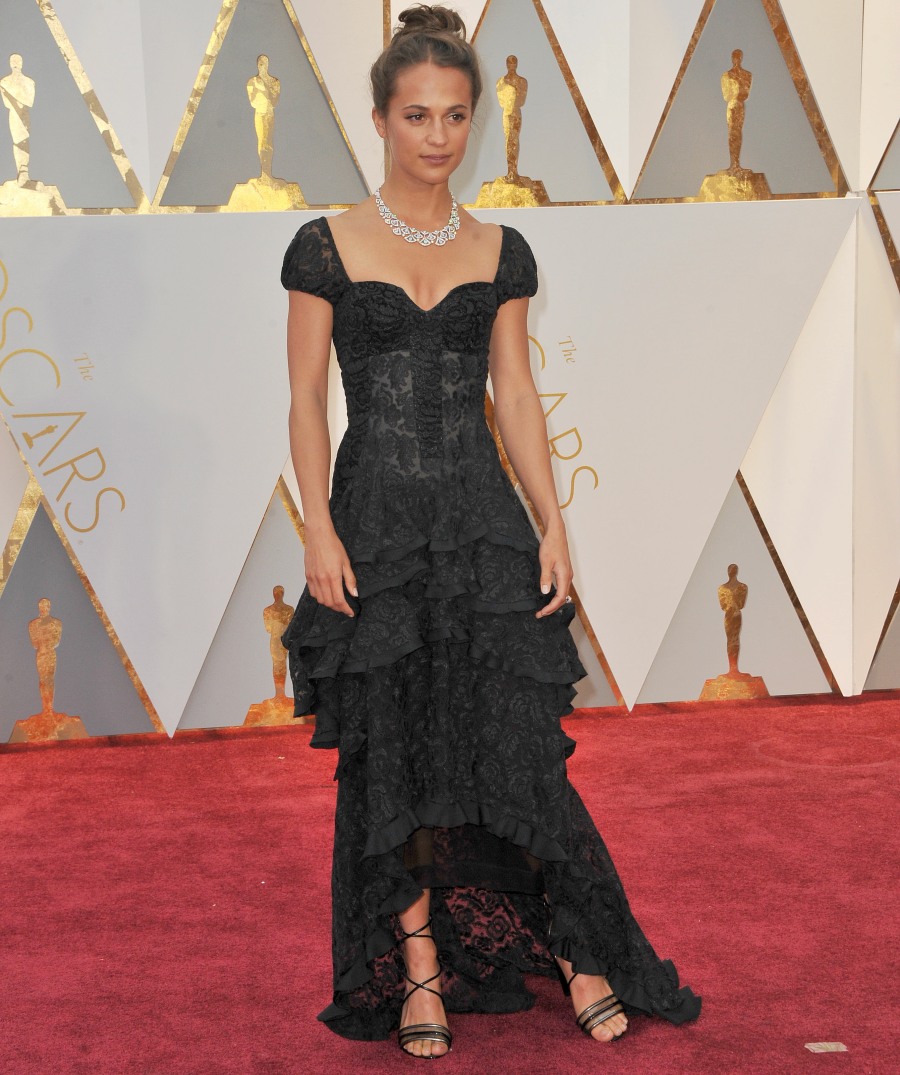 Photos courtesy of Fame/Flynet and WENN.