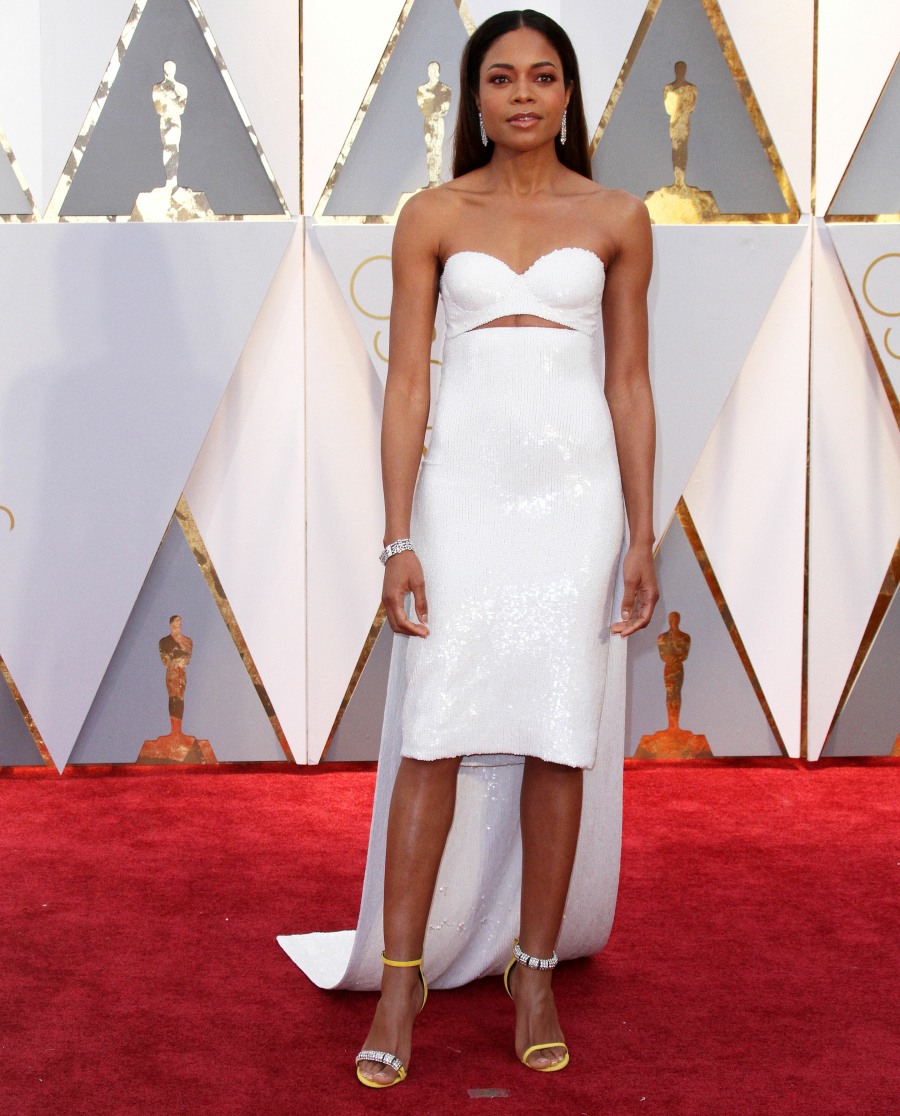 There were two Fashion Girls who became major disappointments last night. Naomie Harris and Ruth Negga both f–ked up for different reasons. Personally, I used to think Naomie Harris was a bright style-star. She used to be one of the best-dressed women on the carpet, any carpet. But her style throughout Moonlight's promotional tour was awful, and she's often been on the worst-dressed lists for every awards show. Naomie wore this absurd Calvin Klein mullet dress to the Oscars, and it felt like a major mis-read of the event. For the SAGs? Maybe I would have been more forgiving. But not for the Oscars. NOT THIS.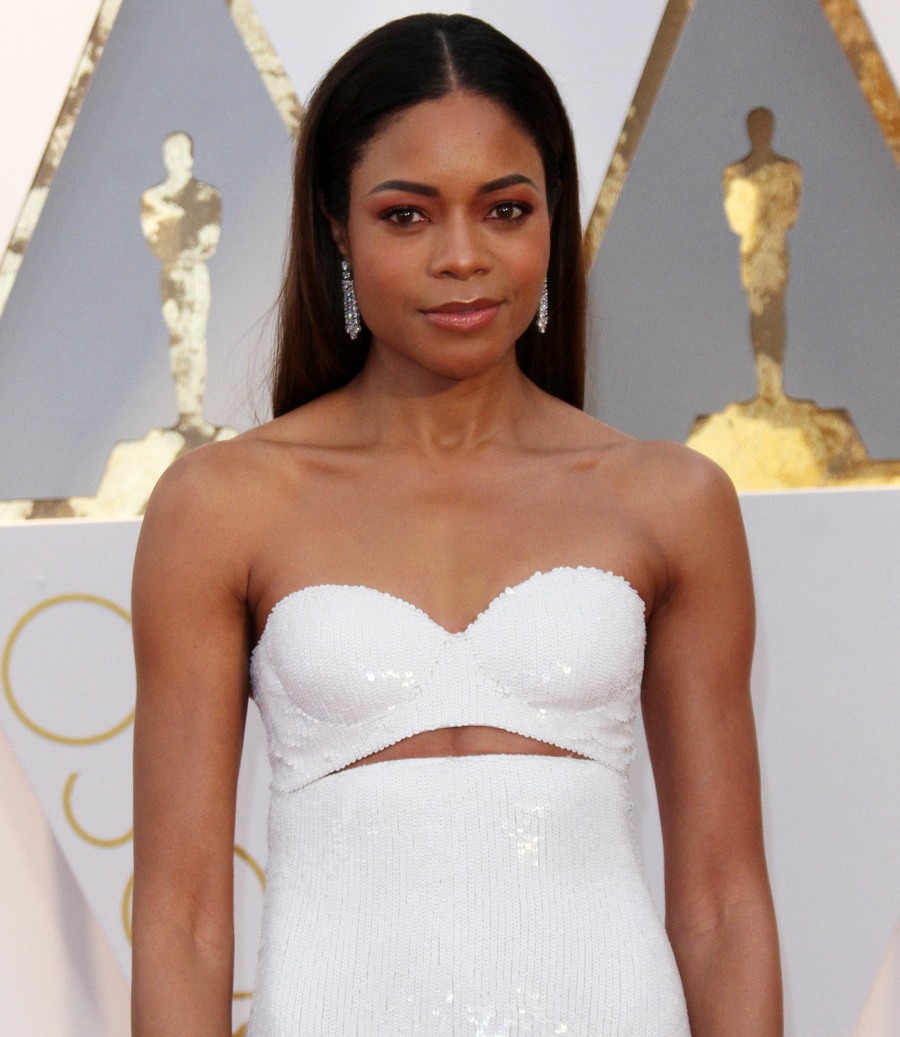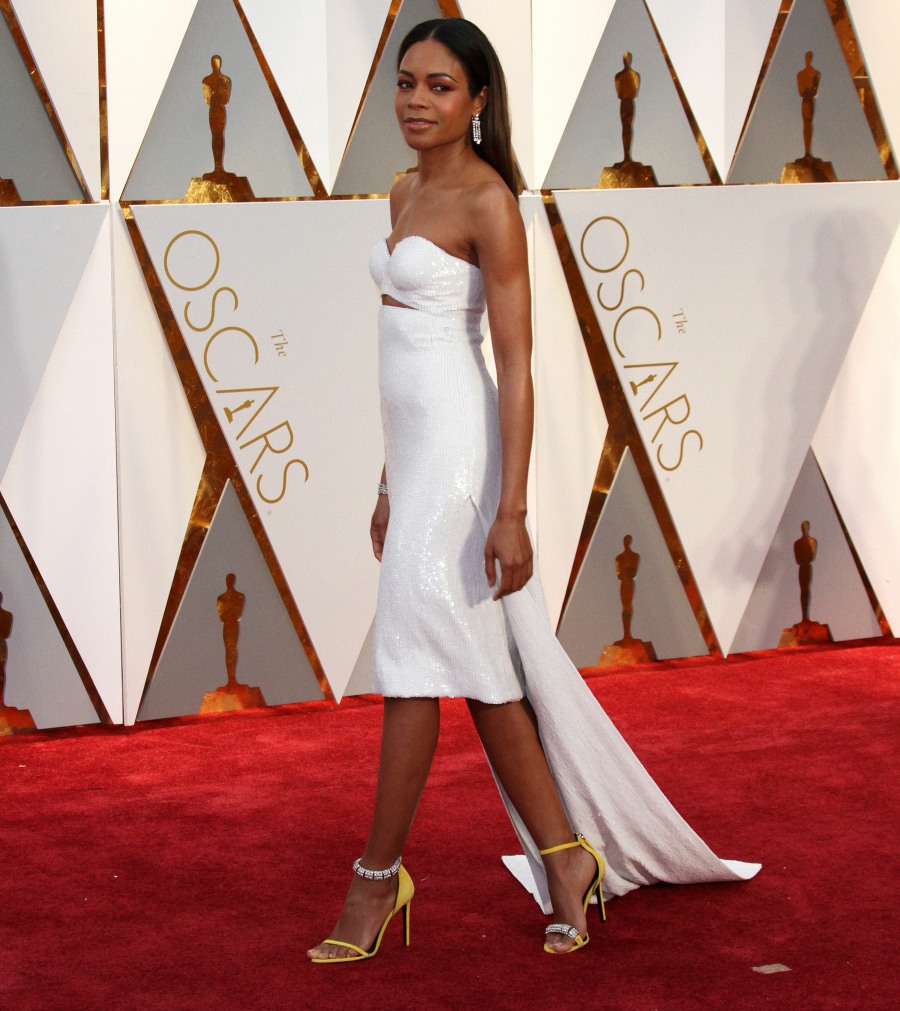 Much like Dakota Johnson, I feel like Ruth Negga went for a Victorian nightgown look. Ruth wore this custom Valentino which I was really not feeling. Something nice: it was a pretty color and her makeup is on-point. Something not nice: she's way too young to wear that high neckline, those sleeves and that kind of waist. Good God, this is just a terrible design. I actually hoped that Ruth would win the Oscar, but here's a silver lining: at least we don't have to see these photos in Oscar highlight reels for years to come.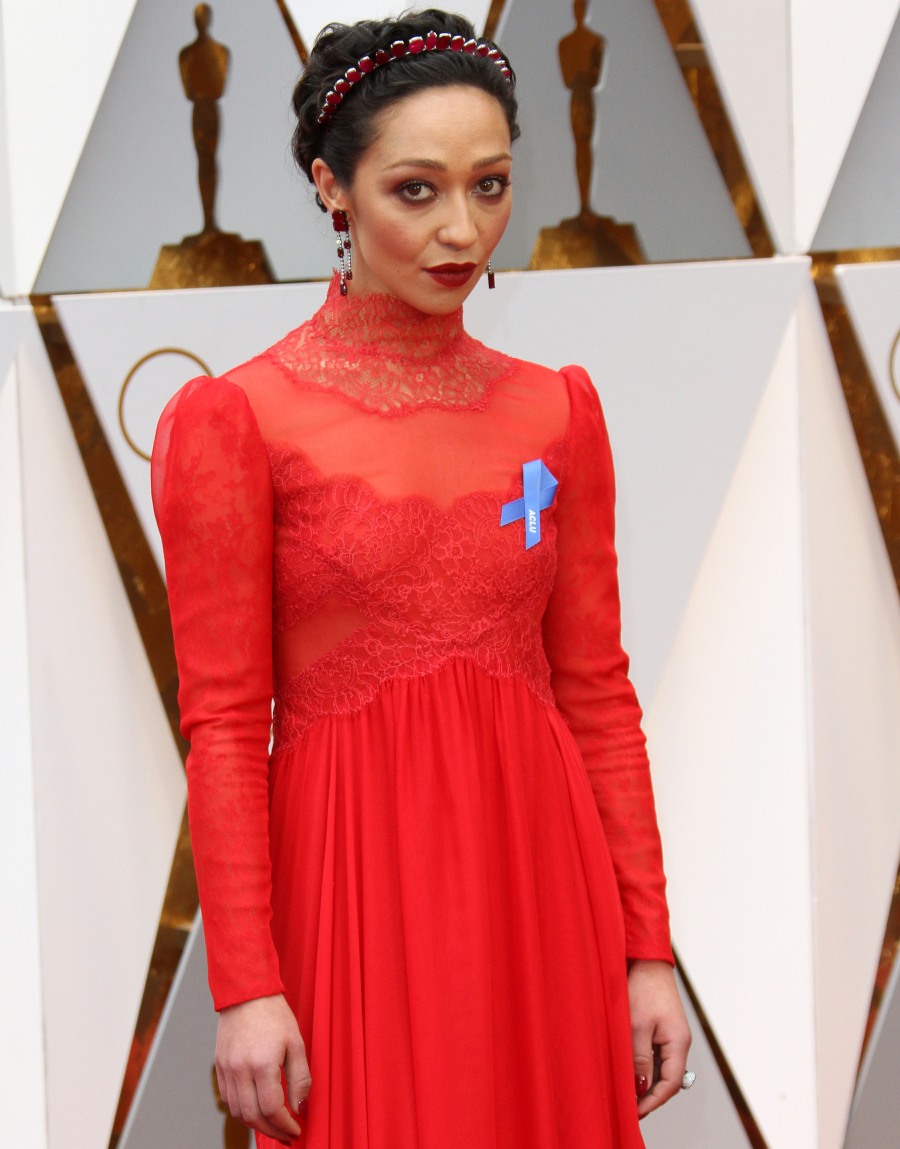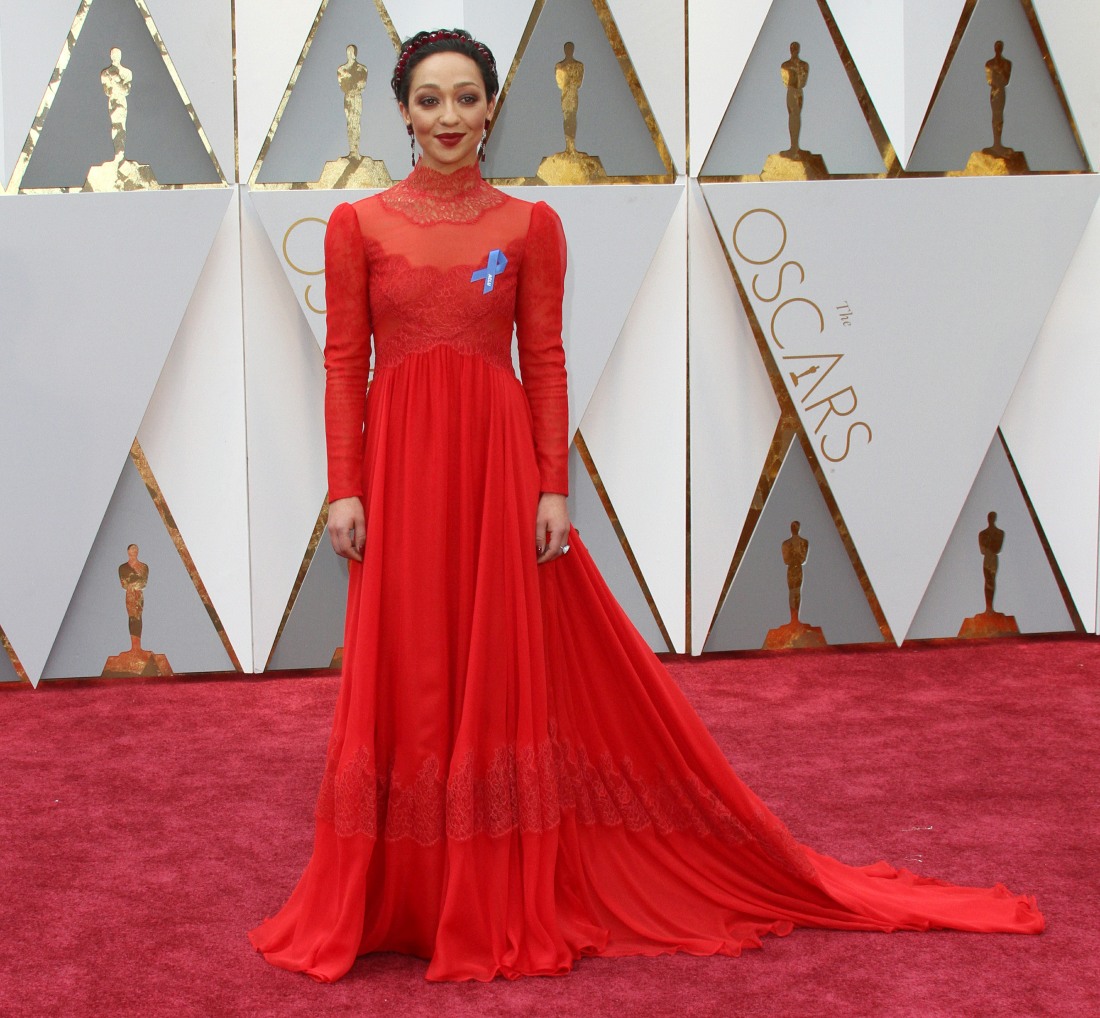 Photos courtesy of Getty, Fame/Flynet and WENN.