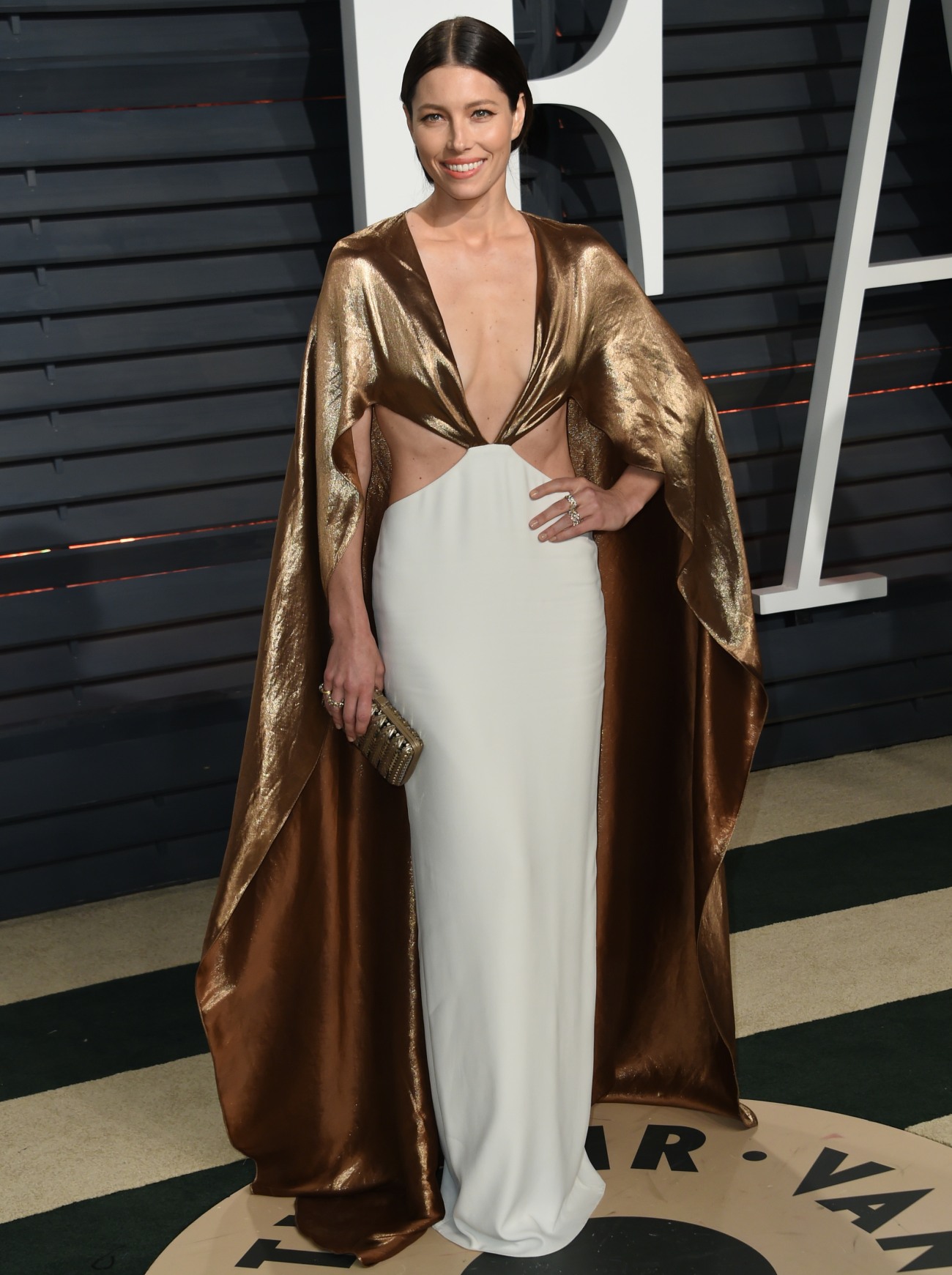 Jessica Biel and Justin Timberlake weren't content to ruin the Oscars (YEAH I SAID IT). They also had to ruin the after-parties too! And maybe – ? – Justin made Jessica change out of her hideous Oscar dress into this equally fug Ralph Lauren look for the Vanity Fair party. What is it with Jessica and gold? It's theme dressing, I fear. Anyway, the whole sheet-cape effect is something that Cate Blanchett could absolutely pull off. On Biel, this look falls flat (and I'm not just talking about what the dress is doing to her bust).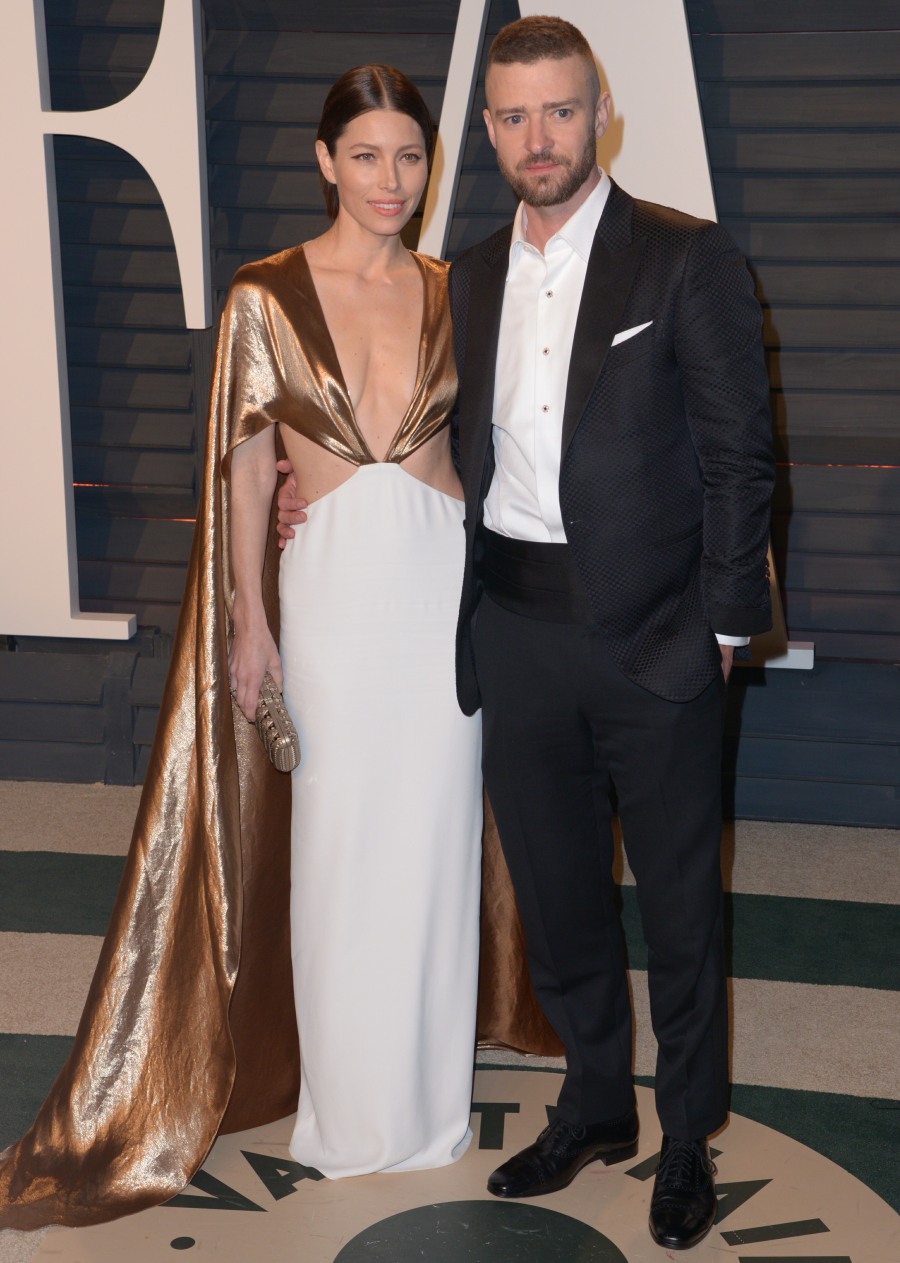 Reese Witherspoon in Michael Kors. I really like this – it's a cute cocktail dress and she looks nice. Sometimes it's not that complicated, you know? Find a cute dress and pair it with some simple styling. Bam, you're done.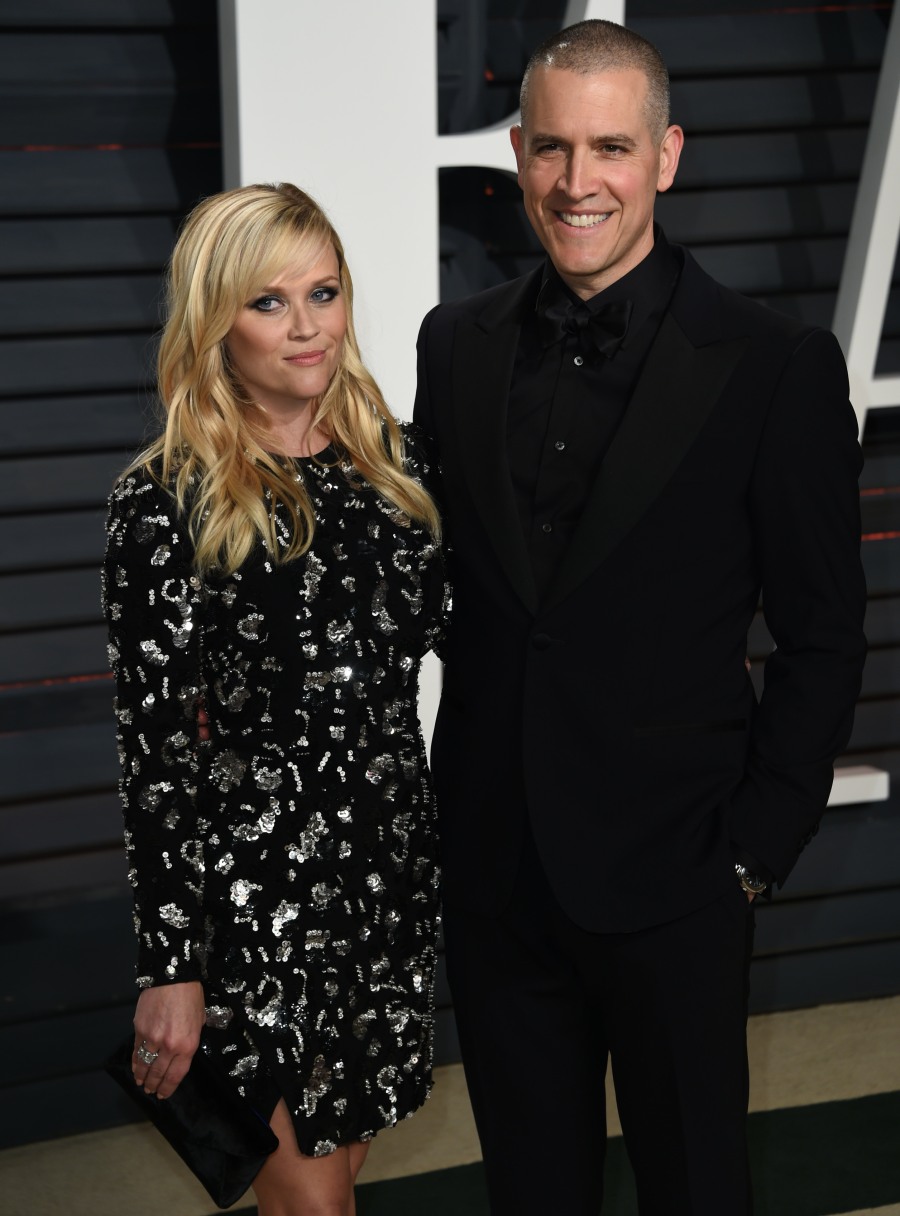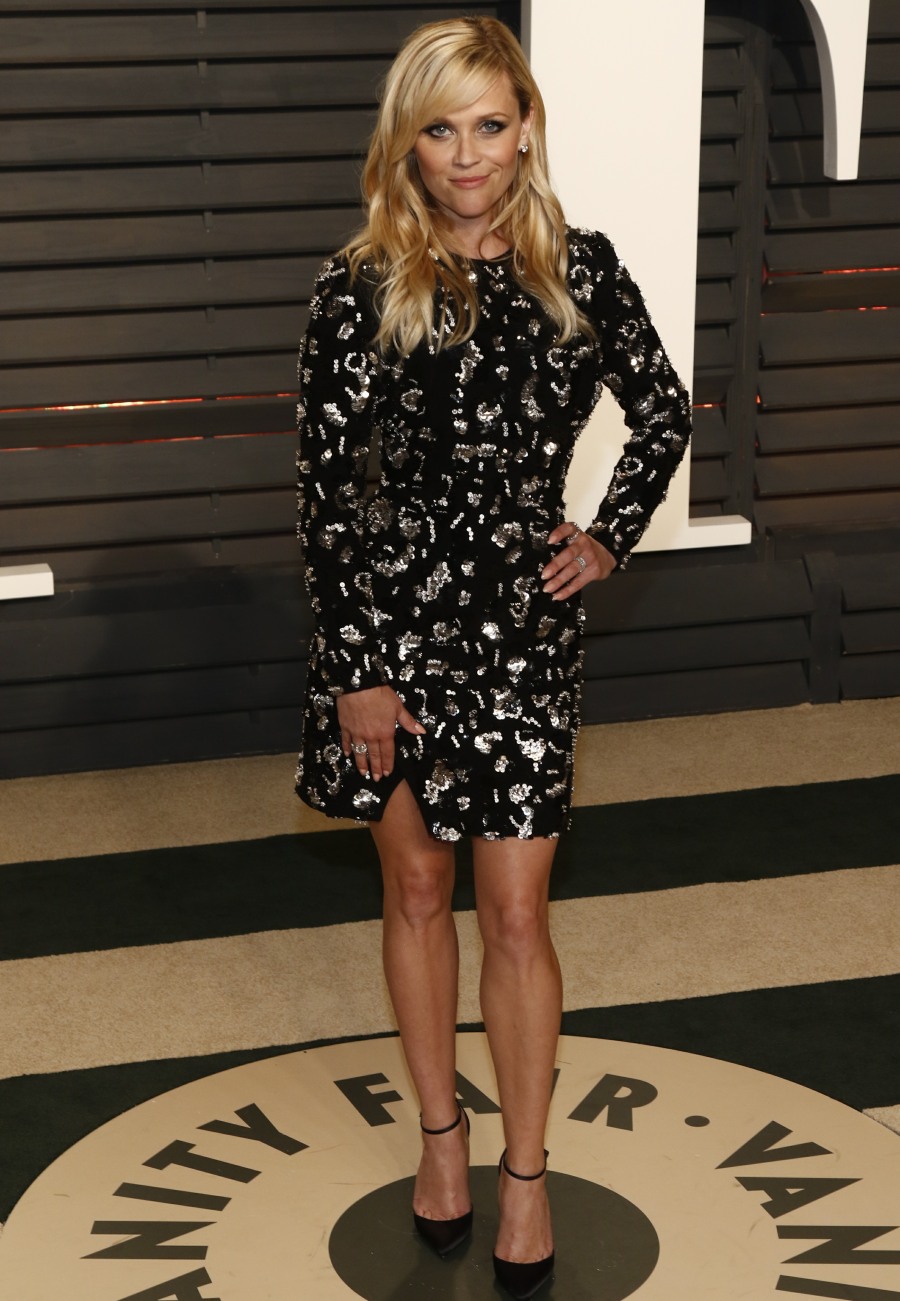 Kerry Washington in Michael Kors. I'm having a love/hate relationship with this. Do I think it's sexy or do I think it's tacky? I honestly can't decide. The bronze shade ends up looking flesh-toned on Kerry, but I also think that's kind of hot. Beyond my confusion about the dress, she looks beautiful. Great hair & makeup.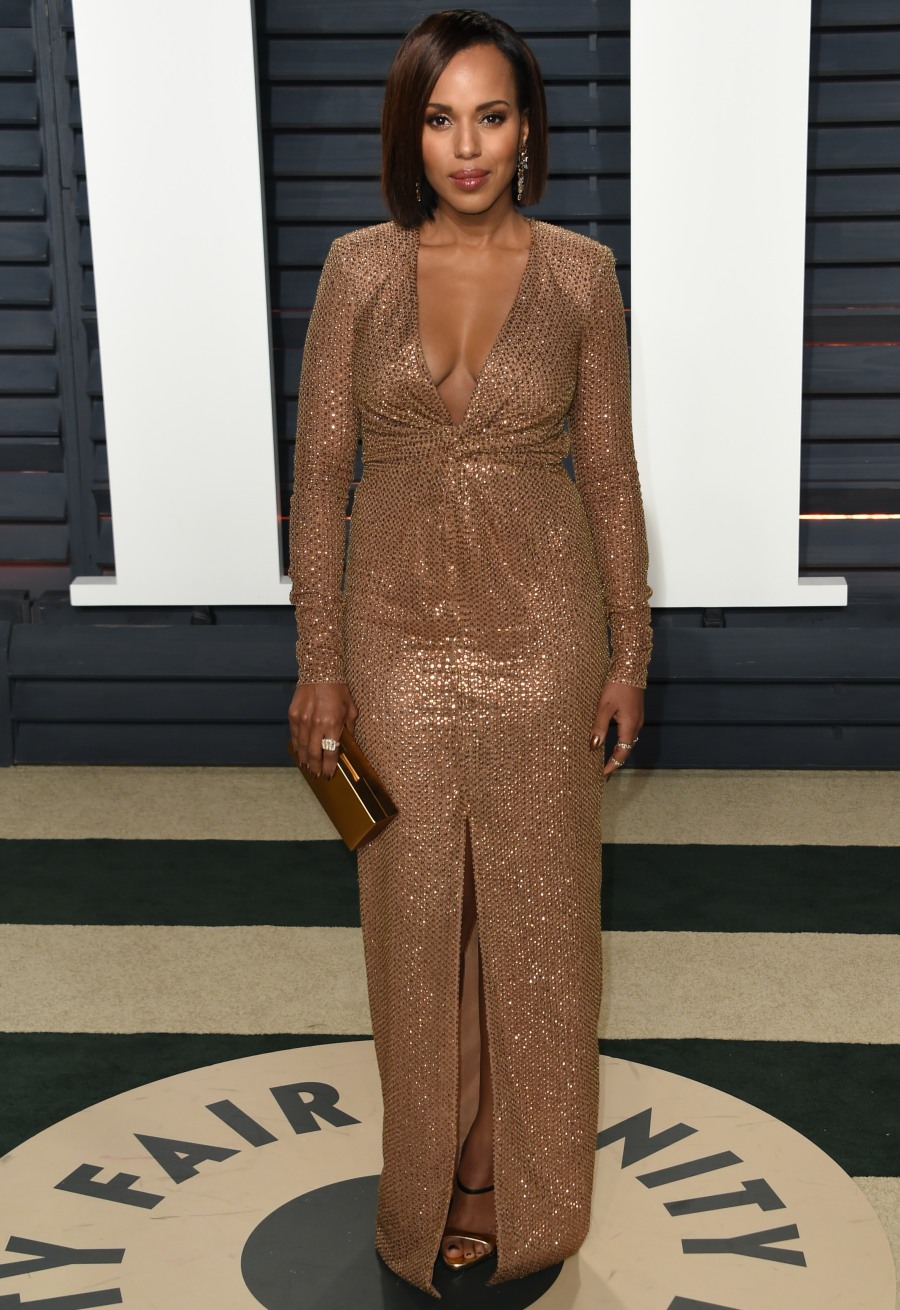 Amanda Peet in Michael Kors. Well, it's a lot better than what she usually wears?
Felicity Jones switched into this heavy Erdem look. I think this is better than the milquetoast Dior she wore to the Oscars, but that's not saying much. This seems way too much for an Oscar party, honestly.
Photos courtesy of Fame/Flynet, Getty and WENN.