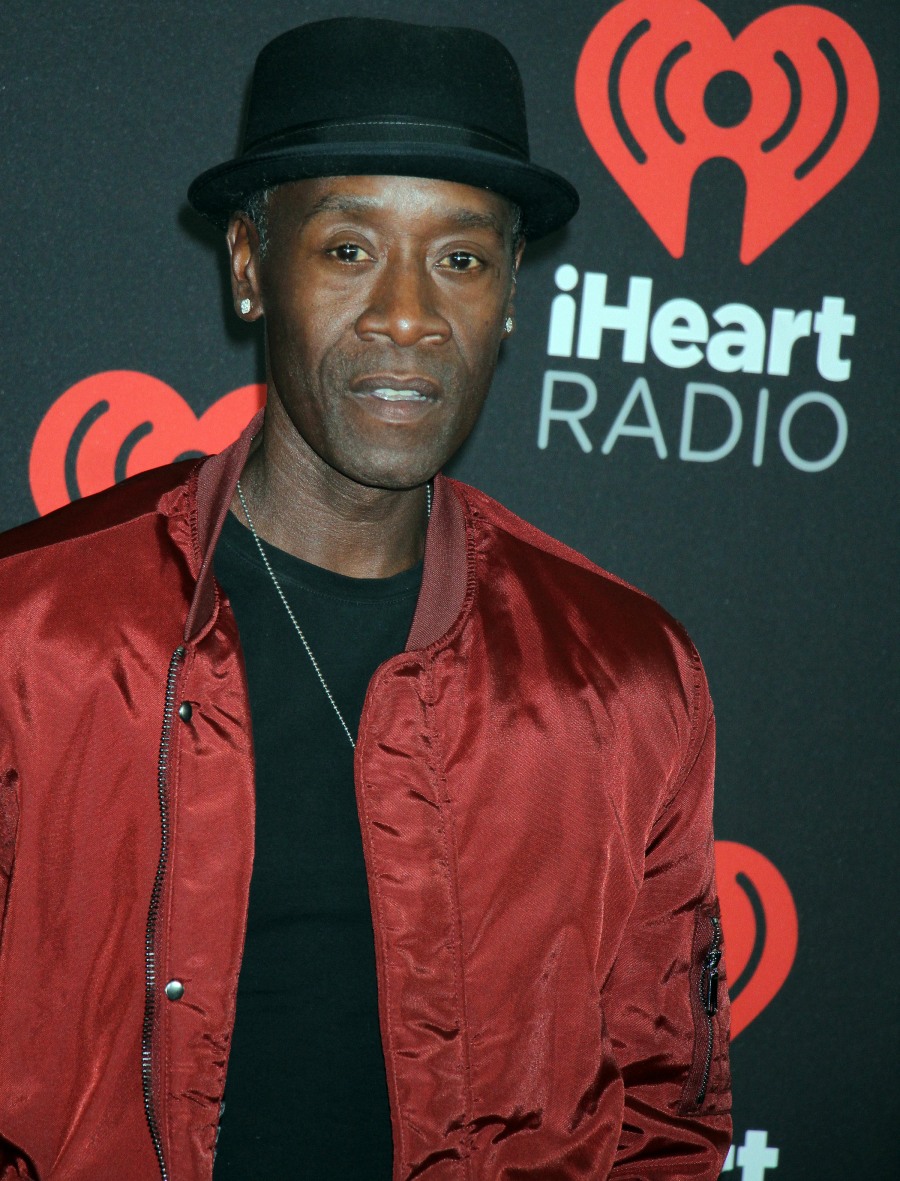 Do you follow Don Cheadle on Twitter? I do not, but I occasionally look at his Twitter to see what he's up to. For months now, Cheadle has been obsessed with politics, specifically obsessed with sh-tting on Emperor Baby Fists. Let me just say this: I really like Don Cheadle. I like him as an actor, I like him as an activist, and I probably agree with most of Cheadle's political views. But his Twitter is not the best. He tweets about political stuff a lot, and he gets a lot of comments from the Deplorables. Instead of going on a Mute-spree (which is what I do), Cheadle engages the Deplorables with an ever-increasing spree of hard-to-follow responses. I know what he's trying to do, which is troll the trolls. But it feels like he's legitimizing them by responding and engaging. Anyway, that's what Cheadle did over the weekend. Someone accused Cheadle of hating Trump before the treason stuff (which, sure, I hated Trump before the treason stuff too) and Cheadle responded:
In a bizarre Twitter rant on Sunday, actor Don Cheadle, an outspoken critic of President Donald Trump, claimed that the Commander-in-Chief had used a racial slur before entering the White House. The Ocean's Eleven and Crash star was engulfed in the depths of a debate about Russia's alleged ties with the Trump campaign when a user accused him of "Trump-hating way before treason."

Cheadle replied, "Hated him since he asked my friend's father at a Doral pro-am if he'd ever 'f—ed a n—'… Did it for me…" referring to the golf contest held at Trump's luxury resort in Doral, Miami. Several fans pushed back, asking for proof of the incident.

"Her father wasn't wearing a wire," the actor responded. "But look up the 2M or so articles about Drumpf and racism if you need a primer. Start with his own book."

Another challenged Cheadle why he hadn't brought up the accusation during the campaign. However, the actor said he didn't feel it would have made a difference.

"Many already know this to be in his nature. It's not hidden," he wrote. "And those who can't see it, might never. The story would have changed little."

Although Cheadle did not specify when the incident happened and said he did not know his father's friend, he persisted that the story was true.

"Have you never been in a situation where language like this was used to describe a person of color, woman, gay person, Jewish person, LBGTQ person, Muslim, and just 'kept it to yourself?'" he wrote in a series of tweets. "We've ALL probably done something like this and then repeated it later to someone we know/love/trust, and sometimes with regret and shame that we didn't speak up at the time. Same thing here. A father repeating it to his daughter with both disbelief of hearin the words and regret that he stayed quiet and minded his own business. Like that."

Cheadle also joked about his claim, saying that "Jim No Last Name," a person Trump referred to when claiming Paris "wasn't Paris anymore" during a recent speech was his source. He also tweeted that he was on ayahuasca, a hallucinogenic, although it wasn't clear if he was being serious. The White House and Cheadle's representatives did not immediately respond to PEOPLE's request for comment.
I love how Deplorables were like "BUT WHY DIDN'T YOU SAY SOMETHING BEFORE?" Like it would have made a difference? We already knew Trump was a racist POS. We already heard anecdotal evidence that he was a pervert who sexually assaulted more than a dozen women over the years. We already knew that the Russians were working to elect Trump. We learned all of that before the election, and it didn't stop people from voting for Easy D. Which is why I sort of wish Cheadle would stop engaging these people – he's not going to change any minds and he's just making himself crazy. I say this to him as someone who has always liked and admired him: please just mute these a–holes.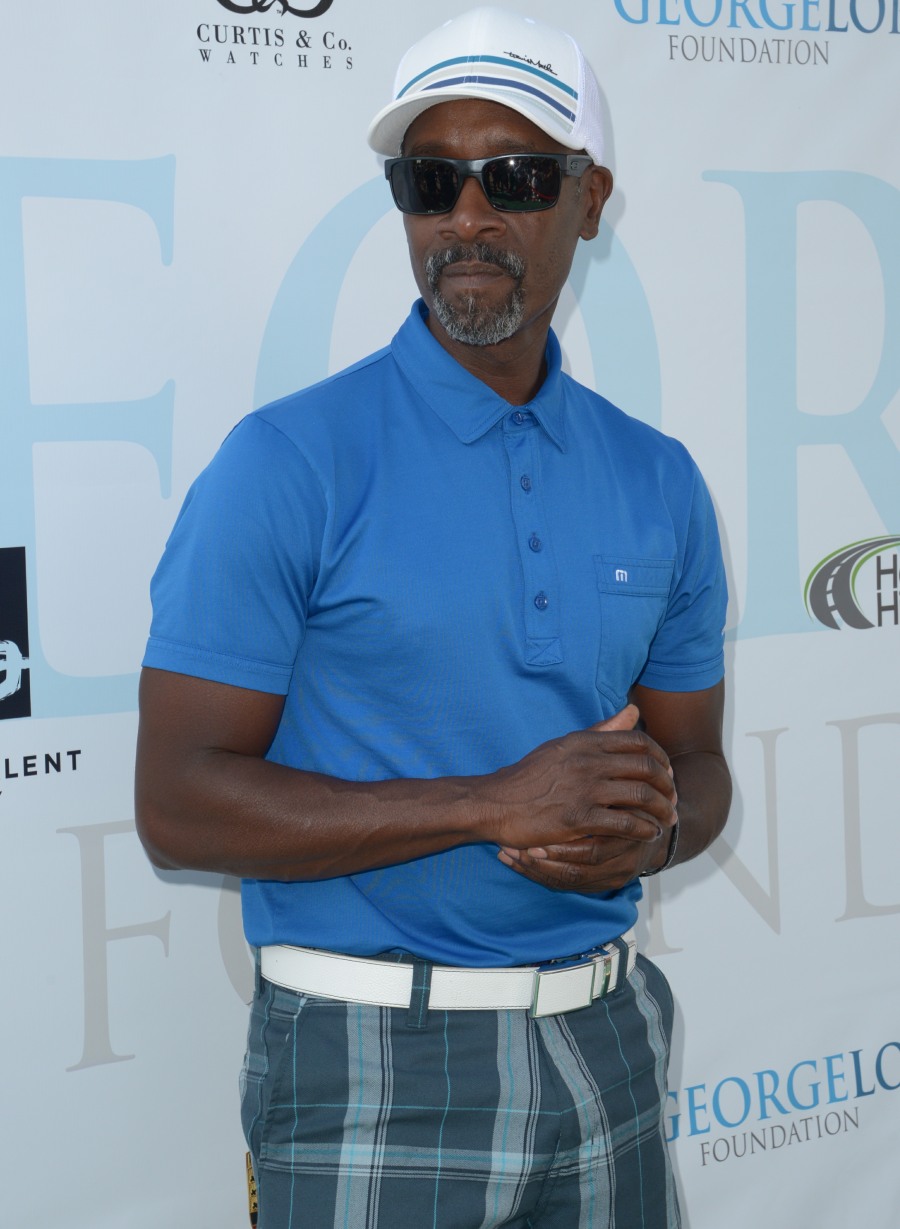 Photos courtesy of WENN.