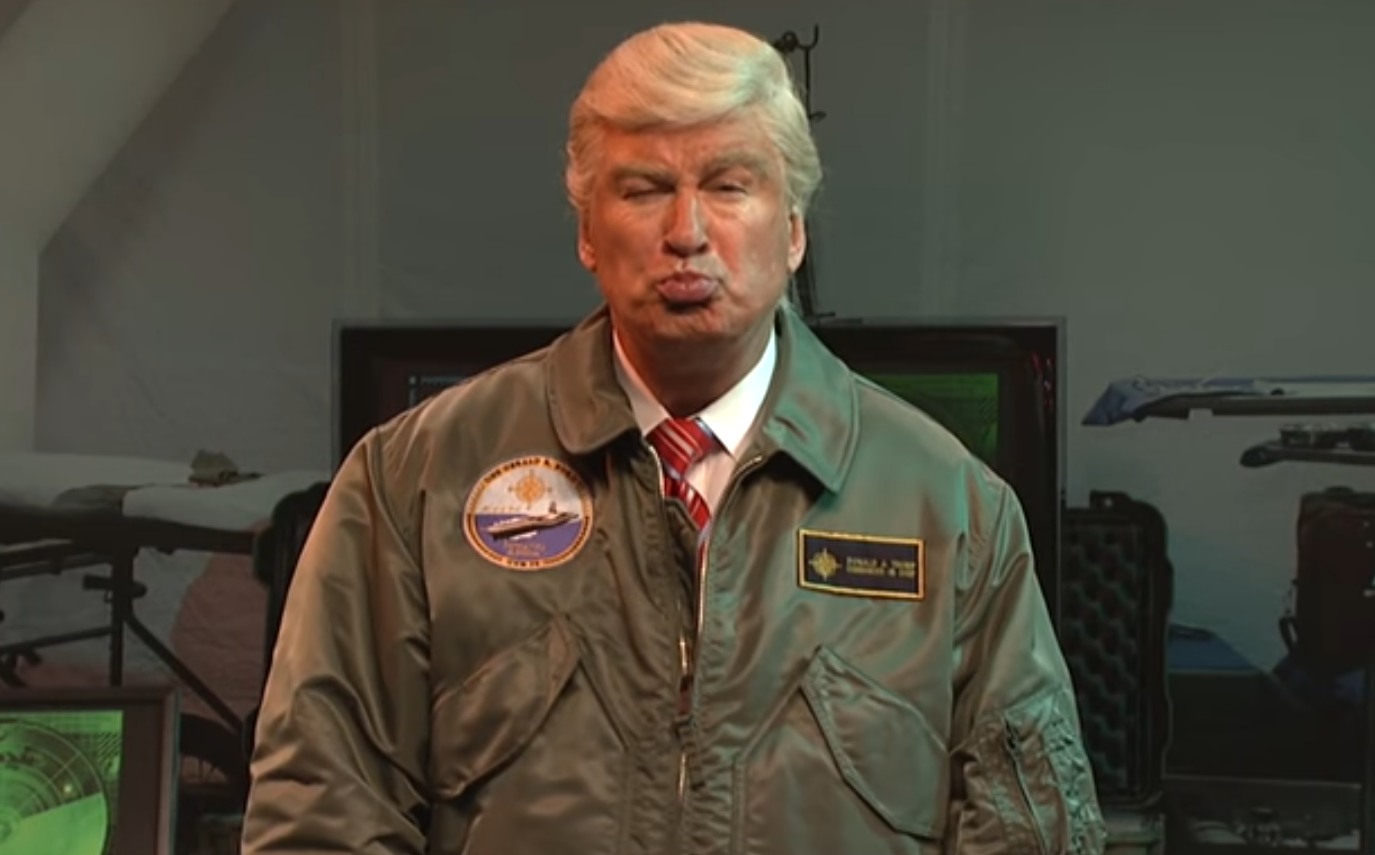 Last weekend's Saturday Night Live didn't have any Alec Baldwin, and while they did have a few funny skits – Kate McKinnon as Jeff Sessions – it wasn't as savage as I'd come to expect. Thankfully, SNL delivered something pretty good for this week's episode. Scarlett Johansson was the host, and Alec Baldwin came back for some Trump appearances. His biggest moment was the cold-open, which featured as Independence Day-ish take on what Emperor Baby Fists would be like in, say, an alien-invasion crisis. This is basically dead-on.
Most of the heavy lifting on politics has fallen to the Weekend Update desk, to mixed results. I mean, there are some good jokes here, but it would have been interesting to see some of this stuff in skit-form. I'm still enjoying Kate McKinnon as Jeff Sessions.
As for ScarJo, she had some good skits. I love how whatever female host is on that week, she gets to play Ivanka Trump. Here's Scarlett-as-Ivanka in a perfume commercial.
And this one was just funny.
I know that there's a lot of interest in SNL these days for their political humor, but Alec Baldwin really doesn't want to do this for much longer and I kind of think that they need to invest in a Trump impersonator who will do a Baldwin-level take for however long we need. I also wish we had gotten Melissa McCarthy as Sean Spicer again!! God, I need another Spicey skit.
Screencaps from SNL.