Spring break time for a lot of families involves, say, a trip to Walt Disney World, or a visit to the beach, but for Chrissy Teigen and John Legend, it involves a passport.
The couple took their adorable 11-month-old daughter, Luna, on a family vacation to Marrakesh, Morocco. Wow. The closest I've been to Morocco was EPCOT Center. Does that count? The family went to the exotic locale with friends Jen Atkin, hairdresser to the stars, and her husband, photographer Mike Rosenthal – who also took care of babysitting duties to allow John and Chrissy to have a little time to themselves.
If its any surprise to anyone, the 31-year-old model shared tons of vacation snaps on social media. Living every foodie's dream, Chrissy took her daughter to an outdoor market and snapped a pic. Gotta start them young as far as appreciating fine cuisine goes, right? She also Snapchatted a photo of John getting ready to enjoy some devastatingly delicious looking seafood.
John also shared vacation memories with his social media followers. He posted a sweet photo with Luna with the caption, "Vacation vibes." The 38-year-old singer also took a picture of Luna rifling through some books.
This was Luna's first trip to Morocco, but it was the second for John and Chrissy, who traveled there in December of 2015 to celebrate the singer's 37th birthday.
Luna's globetrotting isn't the only thing Chrissy is sharing on social media. On Monday, in what Chrissy dubbed "a day of firsts" Luna not only wore a bow in her hair for the first time, she also uttered her first word, "ca" (short for "cat" of course). The proud mama shared both events on Instagram. I would too. Luna is one cute kid.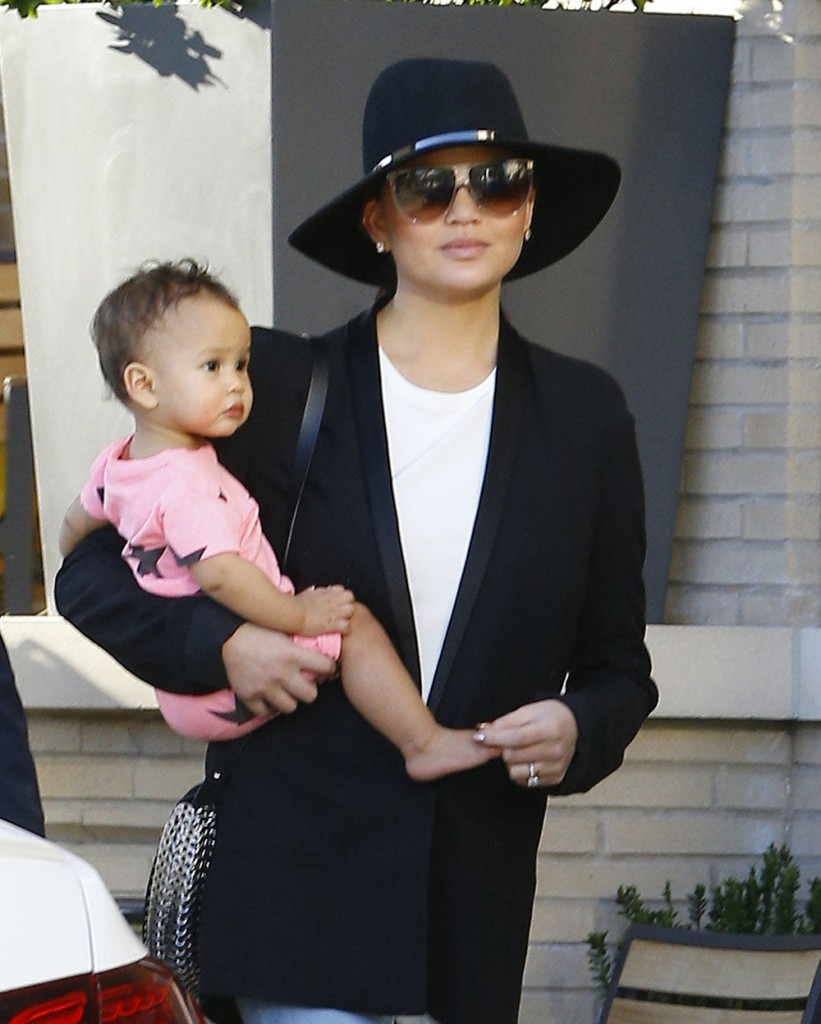 Photos: WENN.com, Fame Flynet