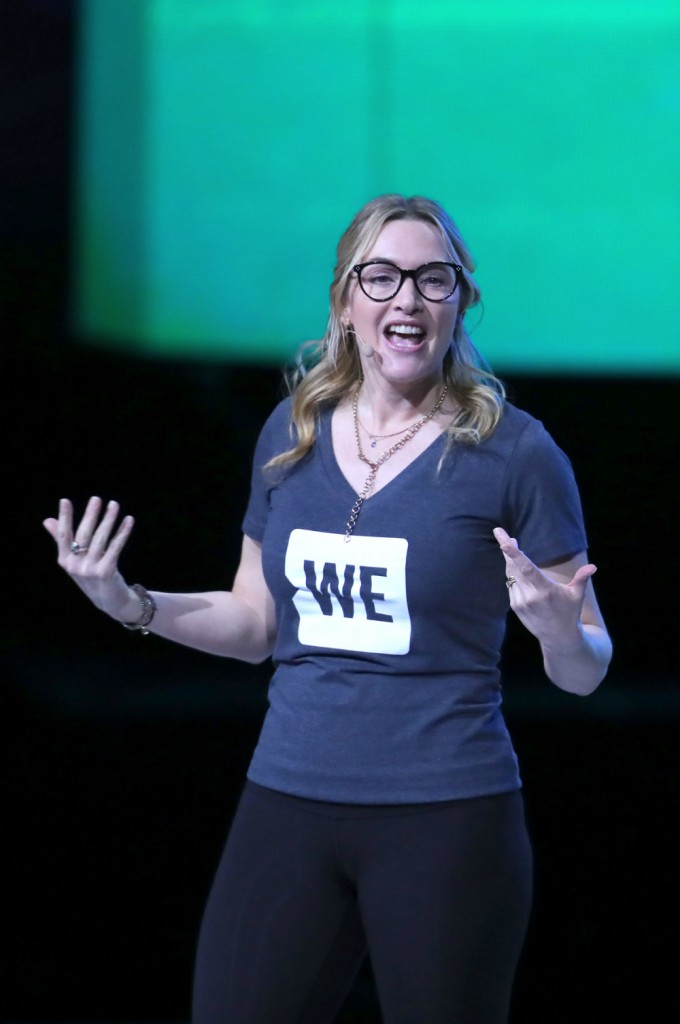 Kate Winslet spoke at the WE Day U.K. event on Wednesday about being bullied in school, a subject she has touched on before. At the event, Kate went into further detail about how she was often picked on for her weight and for her pursuit of an acting career. Bringing the two together, her tormenters would tell her to be prepared to be happy with "fat girl parts." Although all the ostracizing chipped away at her self-esteem, it was her love of acting that ultimately brought her happiness and confidence. Now that she can flaunt a successful career that includes several awards, Kate wants to share what she overcame to get there to help others possibly suffering form the same negative influences.
Getting the last laugh. Kate Winslet got candid about being bullied as a child during a talk at the fourth annual WE Day U.K. event Wednesday, March 22, telling the audience that she was called names and made fun of for her weight from an early age.

"I was always comparing myself to others," she told the audience of approximately 12,000, including numerous youngsters. "They called me 'Blubber'; they teased me for wanting to act. Locked me in the cupboard and would laugh at me. I wasn't the prettiest, and I was even told that I'd be lucky in my acting if I was happy to settle for the fat girl parts. I'd never let go of that, and they'd say, 'You're just not what we're looking for, Kate.' This unkindness made me feel truly horrendous."

Winslet, 41, added that she always felt like she "wasn't enough" and that she "didn't look right." But ultimately, she chose to ignore the negativity and worked hard to become the celebrated actress that she is today — though it was by no means an easy task.

"I was always auditioning for the school plays," she said. "I didn't really get very good parts, mind you, but I didn't mind. I didn't care. I would often get cast as the crocodile, or the scarecrow, or the dark fairy. I was even a dancing frog once. But it didn't matter. I still loved it. I loved acting. It didn't matter how big or small the parts were. I wanted to be great, and I was determined to keep learning." "
Hand to God – I am having both my children read Blubber presently – one read it and handed it off to the other who is halfway through. My son and I spent over two hours discussing it the night he finished. Even though we talked about the characters and events in the story, we both knew we weren't discussing the book. It's shocking how relevant it is today. I know I have said this before but I highly recommend it to anyone as an excellent resource to discuss bullying.
But I didn't write this just to plug books from my childhood (although I could write an entire post discussing books from my childhood) but to applaud Kate for reaching out to the younger generation and letting them know that no one is immune to the cruelness of others. And it's always crueler when kids are involved. I mean, I know Kate has a lovely life and an Oscar to punctuate her impressive acting career and even knowing that, her comments about being locked in the cupboard made my heart hurt. I find it so interesting that although her acting was used against her, her love of it saw her through. She didn't act for the recognition, primarily because it doesn't sound like she got any, but just for the enjoyment she got from doing it. And ultimately, it was her salvation. That's a lovely story. Almost a Hollywood ending, if you will.
However, since I possess a cold, dead heart, I don't want to end with warm hugs. I'd rather end on Kate's thoughts on the Today show last year when she spoke about this subject. After listing how good her current life is, she said to her bullies, "Look at me now, girls." Ha!
Speaking of the best revenge – macking on Idris would be right up there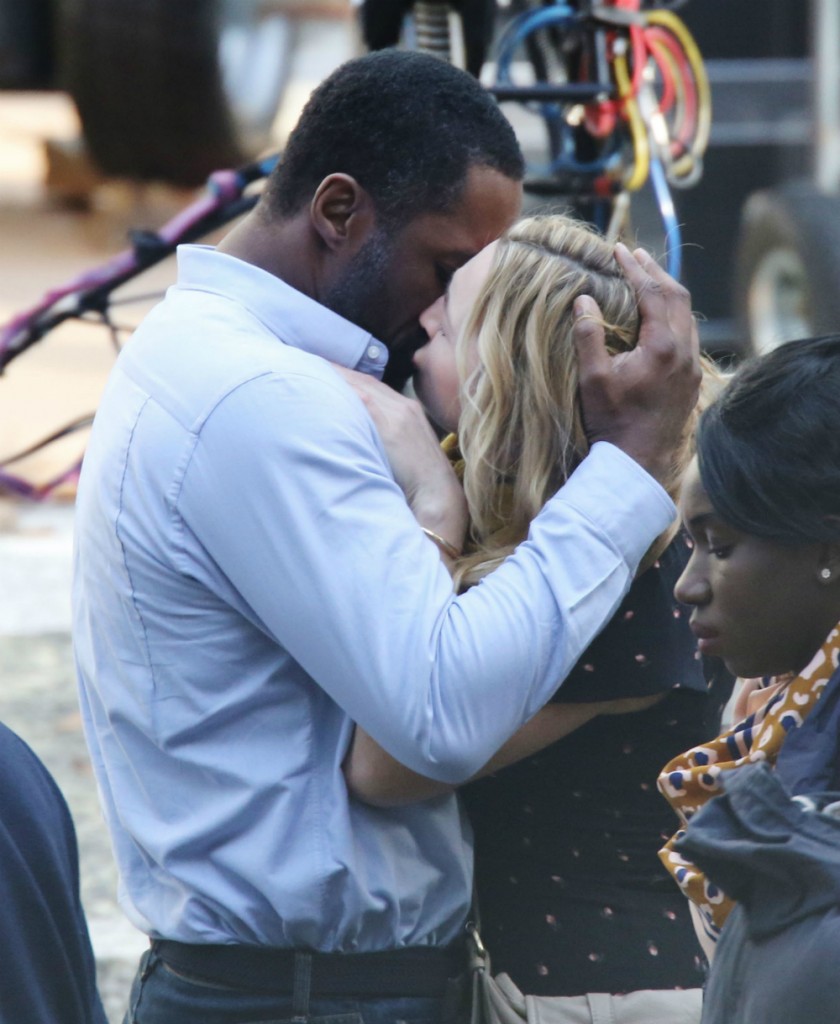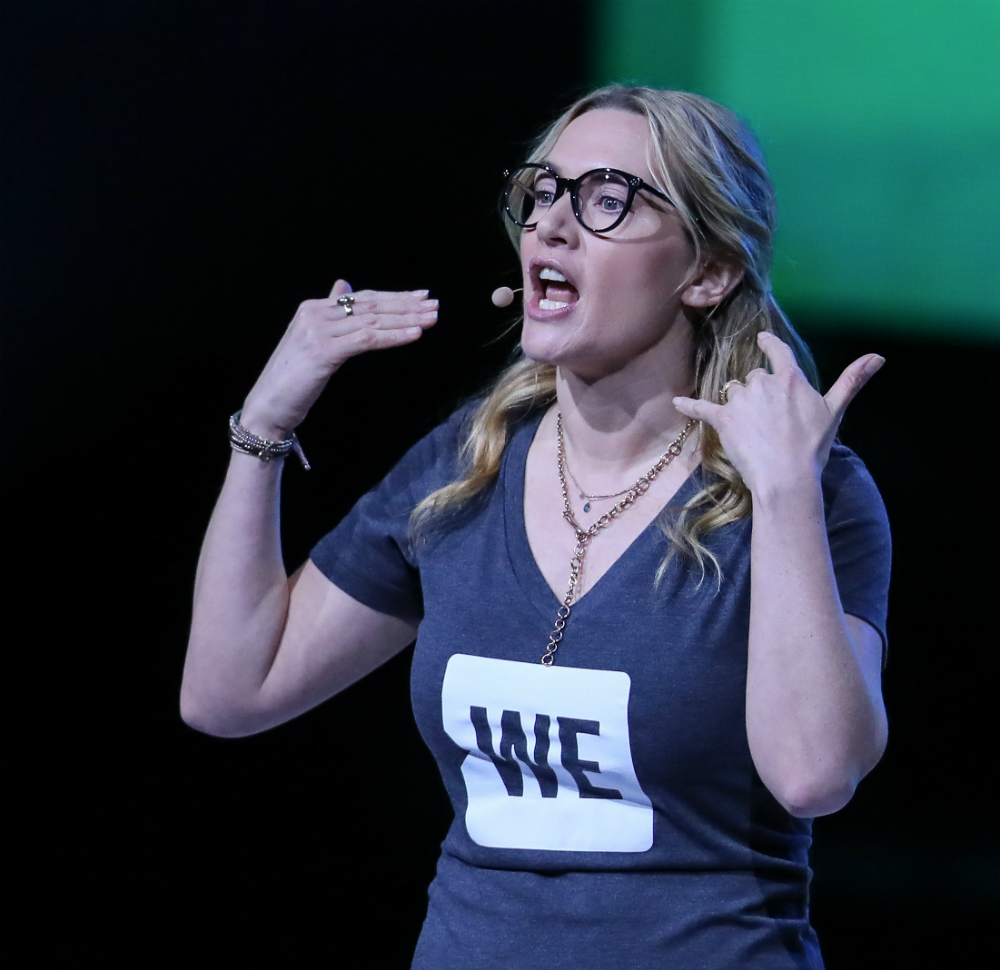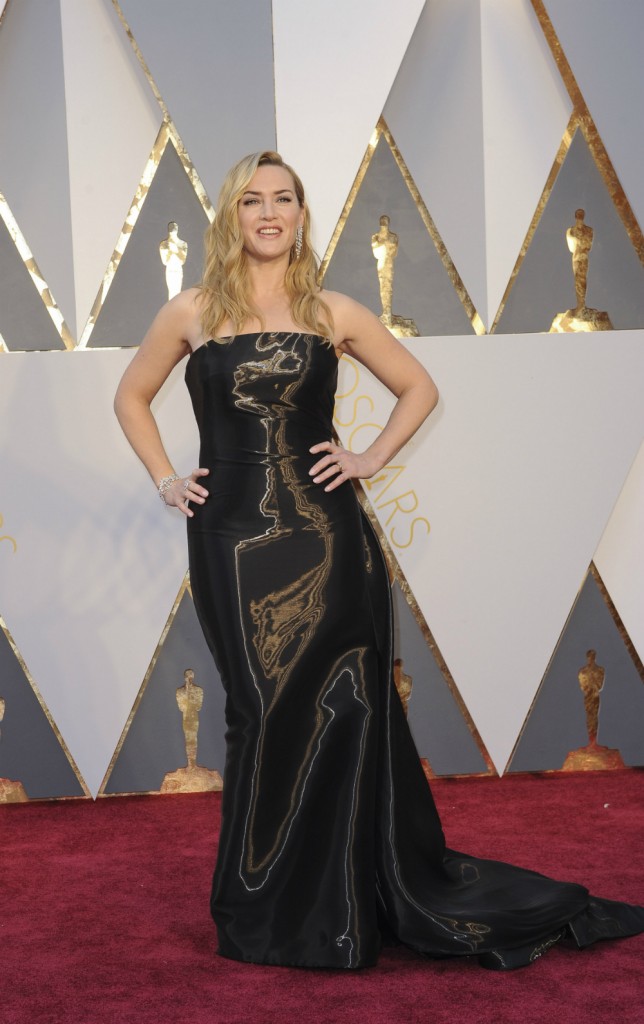 Photo credit WENN and Fame/Flynet Photos