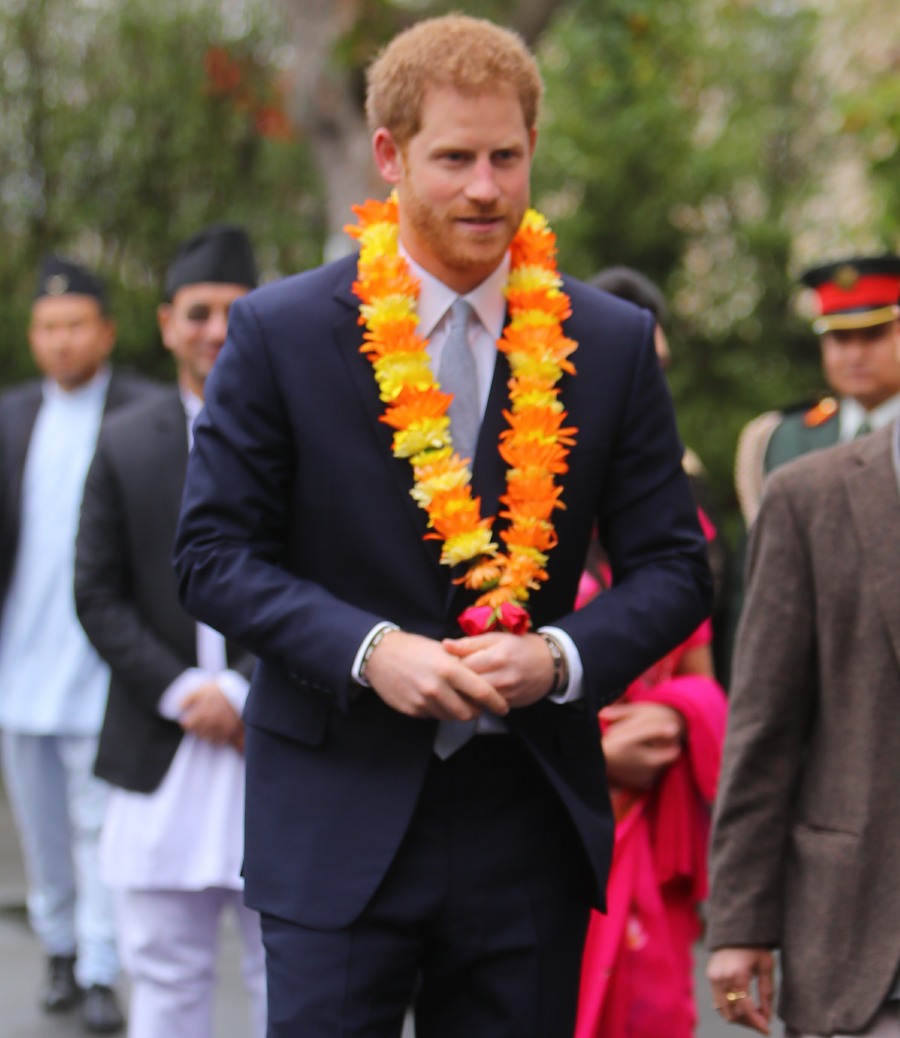 The royal family is still feeling the effects of Prince William's crappy life choices. This month's crappy life choice was William's lads-only vacation in Verbier, which would have been eye-rolly enough on its own, but the fact that he skipped Commonwealth Day really set people off. Plus, the actual visuals from the ski holiday were not good, as William was spending a lot of time with a 20-something underwear model in-between his tragic dad-dancing and day-drinking. So it's little surprise that Harry ended up canceling his ski holiday (with Meghan Markle) to Verbier this weekend.
Shots of his elder brother William 'dad dancing' on his recent lads' skiing trip to Verbier may well have raised a smile on Prince Harry's lips. But now poor Harry is laughing on the other side of his face – after cancelling a trip he was planning to the lively Swiss resort in the aftermath of William's high jinx. On top of his very awkward dance moves, William, 34, was caught on camera chatting to a blonde at the Verbier nightclub – when he placed a hand on her waist – and at a boozy lunch attended by a 24-year-old former topless model from Australia.

After the wave of negative publicity that followed, Harry, 32, has pulled out of a big party in the resort this weekend, and will be in London with girlfriend Meghan Markle instead. The bash at Le Rouge bar had been organised by Harry's close friend Jacobi Anstruther-Gough-Calthorpe for his record company, Housekeeping. Harry will also miss the chance to catch up with best pal Tom 'Skippy' Inskip and his new wife Lara Hughes-Young. The couple, whose wedding Harry and Meghan attended in Jamaica three weeks ago, are skiing in nearby Zermatt and Harry could easily have nipped across to see them.

Last night one of Harry's Verbier friends said: 'Everyone was expecting him, but he'd be mad to be seen here after the furore his brother created.'

William is said to be incandescent after the pictures of him partying went public and has vowed never to go dancing in Verbier again. The friend added: 'The mood in Verbier is very pro-William. No one here thinks he did anything wrong. The worry is that the whole incident will affect Verbier's reputation as a haven for royals and high society.'
While I think it's more than possible that Harry canceled his trip because of William's shenanigans, I also think he probably wanted to stay in town because of the London terrorist attack last week. If there were photos – and there are usually photos – it would have looked so bad for Harry to be yukking it up in Verbier just days after a tragedy.
So, once again, Harry shows better PR instincts than his brother. That's the point of Tom Sykes' latest Daily Beast column, called "Why The Public Loves Prince Harry, Not William." Sykes argues that the press has been so hard on William in the past few weeks because he and Kate go out of their way to act with "extraordinary hostility" towards the media, so turnabout is fair play. Sykes says that Harry, Kate and William all shared a deep loathing for the media, but in the past few years, Harry has softened a lot and become friendlier to the press in general. Sykes also says that Harry has changed a lot since finding work he enjoys, like founding the Invictus Games and his ongoing work with Sentebale, both of which need media coverage and support, and Harry has learned how to play the game. Basically, long story short: William is a controlling, petty a–hole and Harry is a mellow dude who just gets on with his life.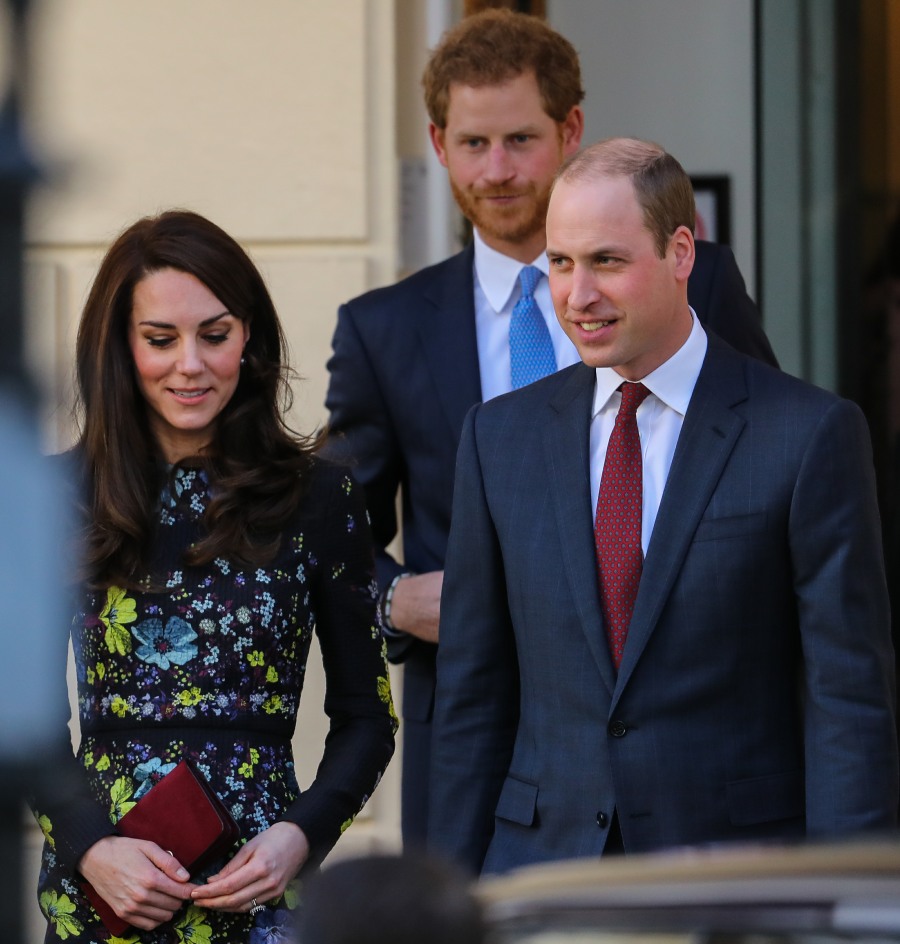 Photos courtesy of WENN.