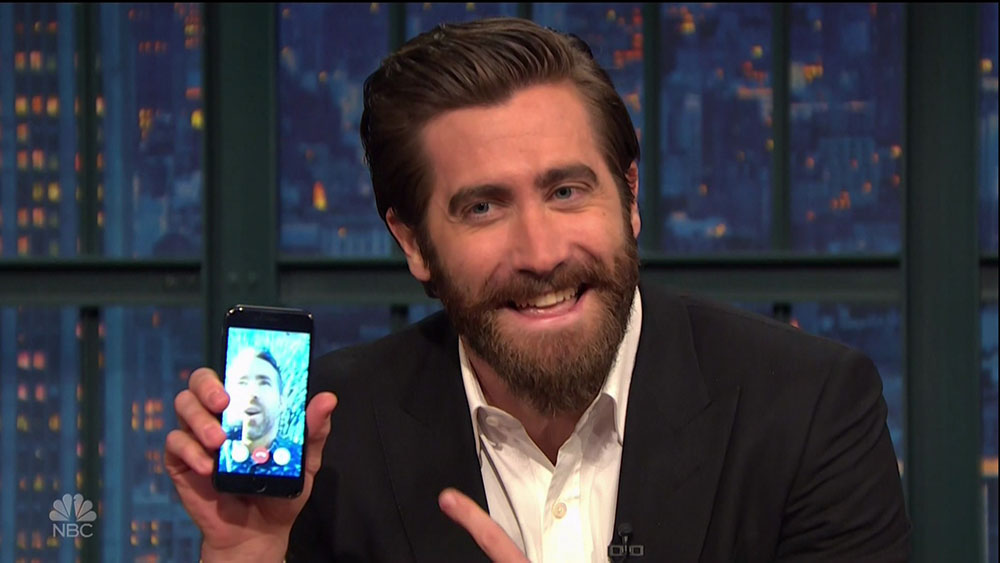 Jake Gyllenhall is sure having fun promoting his latest film, Life. He and co-star/new BFF Ryan Reynolds took part in a loopy, NSFW interview with a reporter from a Washington D.C. Fox affiliate last week. I felt somewhat sorry for the guy, but the interview was hilarious. During the week's promotional rounds, Jake made a solo appearance on Late Night with Seth Meyers on Thursday.
When asked about his co-star, Jake told Seth, "I've known him in passing a little bit, but I didn't know him until we started working. He's just a great dude." Upon hearing this, Seth asked Jake to put his money where his mouth was and Facetime his new buddy. Jake made an attempt on set, worrying that Ryan wouldn't pick up. He said as he was waiting, "This is crazy if he answers…Oh my God, please answer. Or don't if you are taking a bath or something. Come on, man! You're taking up precious TV time."
Ryan eventually got back to Jake, while the show was on a filming break. Jake joked that, "Seth's not here because he didn't believe we were friends." Jake showed the delighted audience that Ryan, indeed, was on the line, out walking his 5-month-old daughter, Ines. You can see the clip below.
The bromance between Ryan and Jake rolled on with an "autocomplete" interview by WIRED where both men were asked to guess their most-googled search phrases. Among the highlights, when asked if Ryan wears glasses, Jake interjected, "They're fake! They're totally fake. Those are just to make him look totally handsome and smart." When the topic of Jake's college education came up, he said, "I come across as somebody who probably is not that sharp." Ryan came back with this zinger, "I figured you went to at least an online university." And if you were wondering, Jake apparently exists on a diet of baby pandas. Ryan also does not regret kissing Andrew Garfield at the Golden Globes.
In Hollywood, relationships are made and discarded, but I think these two are going to be friends for life. Their rapport is magic.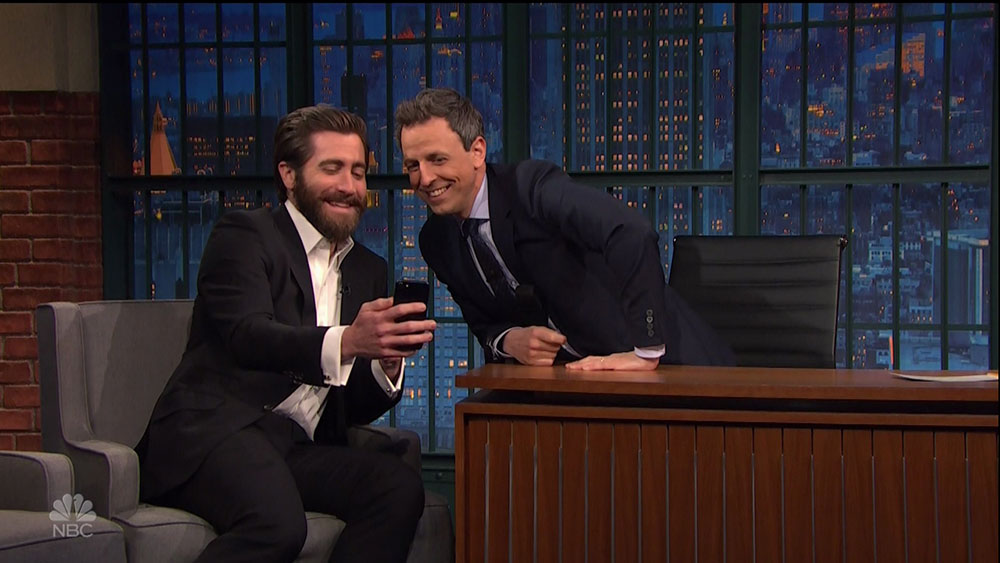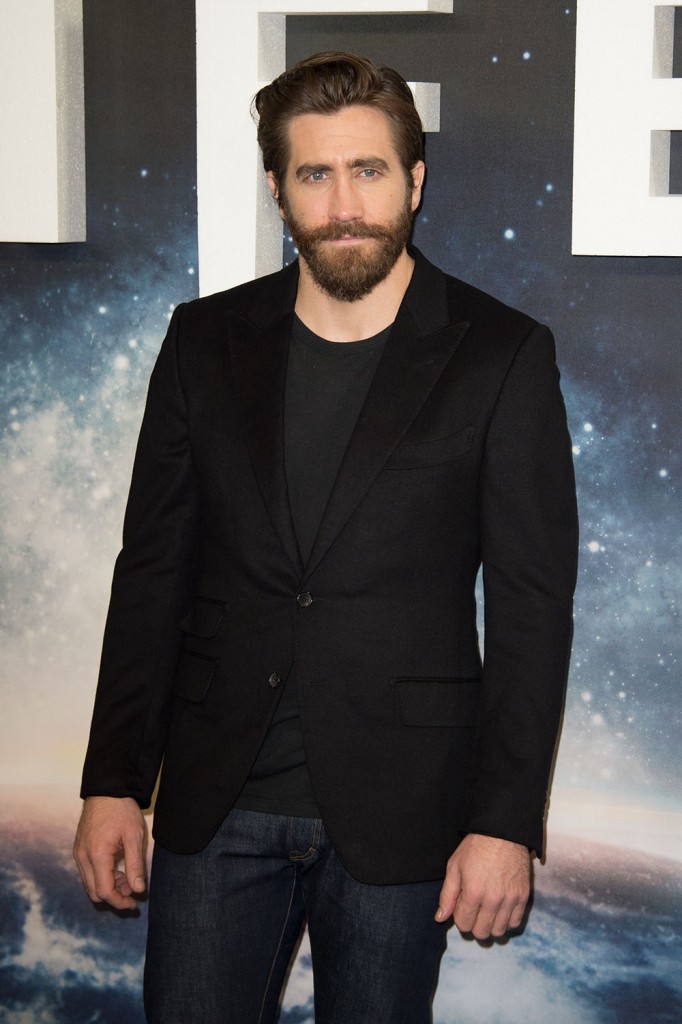 Photos: Getty Images, WENN.com, Fame Flynet