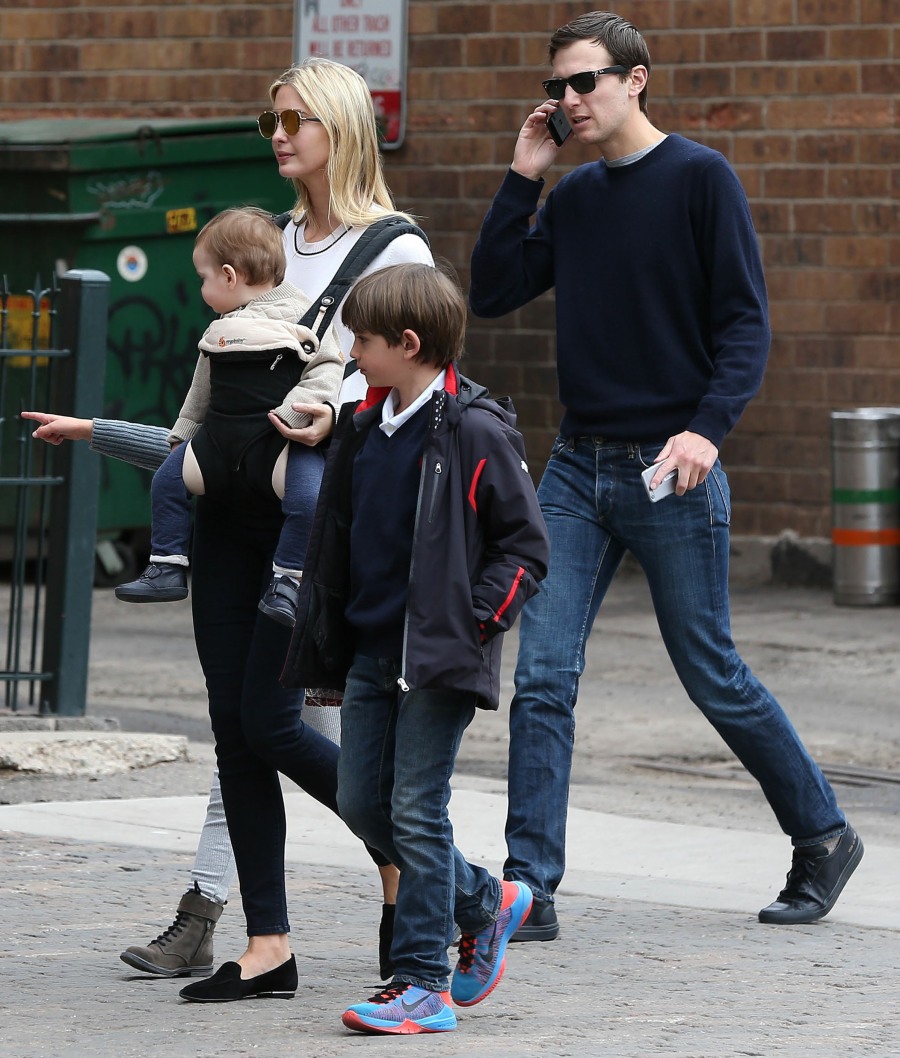 Just FYI: Bigly Boy Donald Trump can't stay mad at Jared Kushner. I like to think that Bigly started weeping when Jared arrived back in Washington last Friday. I like to think that Bigly cried, "Where were you, Jared? I needed you!" Jared went skiing with his wife and kids in Aspen during a pretty important week for the Bigly Administration, but Bigly can't stay mad at Precious Ivanka's husband for too long. Now that Bigly has closed the door on doing anything about Obamacare, Bigly is focused on tax and government reform. And Bigly has just chosen Jared to lead the team. Oh, God.
President Trump plans to unveil a new White House office on Monday with sweeping authority to overhaul the federal bureaucracy and fulfill key campaign promises — such as reforming care for veterans and fighting opioid addiction — by harvesting ideas from the business world and, potentially, privatizing some government functions.

The White House Office of American Innovation, to be led by Jared Kushner, the president's son-in-law and senior adviser, will operate as its own nimble power center within the West Wing and will report directly to Trump. Viewed internally as a SWAT team of strategic consultants, the office will be staffed by former business executives and is designed to infuse fresh thinking into Washington, float above the daily political grind and create a lasting legacy for a president still searching for signature achievements.

In a White House riven at times by disorder and competing factions, the innovation office represents an expansion of Kushner's already far-reaching influence. The 36-year-old former real estate and media executive will continue to wear many hats, driving foreign and domestic policy as well as decisions on presidential personnel. He also is a shadow diplomat, serving as Trump's lead adviser on relations with China, Mexico, Canada and the Middle East.

Kushner is positioning the new office as "an offensive team" — an aggressive, nonideological ideas factory capable of attracting top talent from both inside and outside of government, and serving as a conduit with the business, philanthropic and academic communities.

"We should have excellence in government," Kushner said Sunday in an interview in his West Wing office. "The government should be run like a great American company. Our hope is that we can achieve successes and efficiencies for our customers, who are the citizens."
Sometimes I feel like every dude who moves from the business world to the public sector is an absolute moron. I know that's unfair, but seriously – guys who come from the business world usually have zero clue about how government functions or how to work with a team on behalf of constituents or how to even run a panel. That goes for Trump and that goes for Kushner. As for Bigly getting Precious Ivanka's husband to run this… God help us all. Again, imagine if a President Hillary Clinton had hired Chelsea's husband to lead a taskforce to eliminate a third of the government. The Republicans would have strokes.
Meanwhile, the Washington Post also did an in-depth story about how Jared and Ivanka's new neighbors absolutely loathe them. Ivanka and Jared are renting a home in the Kalorama neighborhood of DC and the Secret Service detail is apparently pretty excessive. The fact that this kind of oppressive Secret Service detail is being given to an adult child of President Bigly… well, a lot of people have issues with it.
Update: Kushner has to give testimony to the Senate Intelligence Committee because of his ties to Russia too. Ha.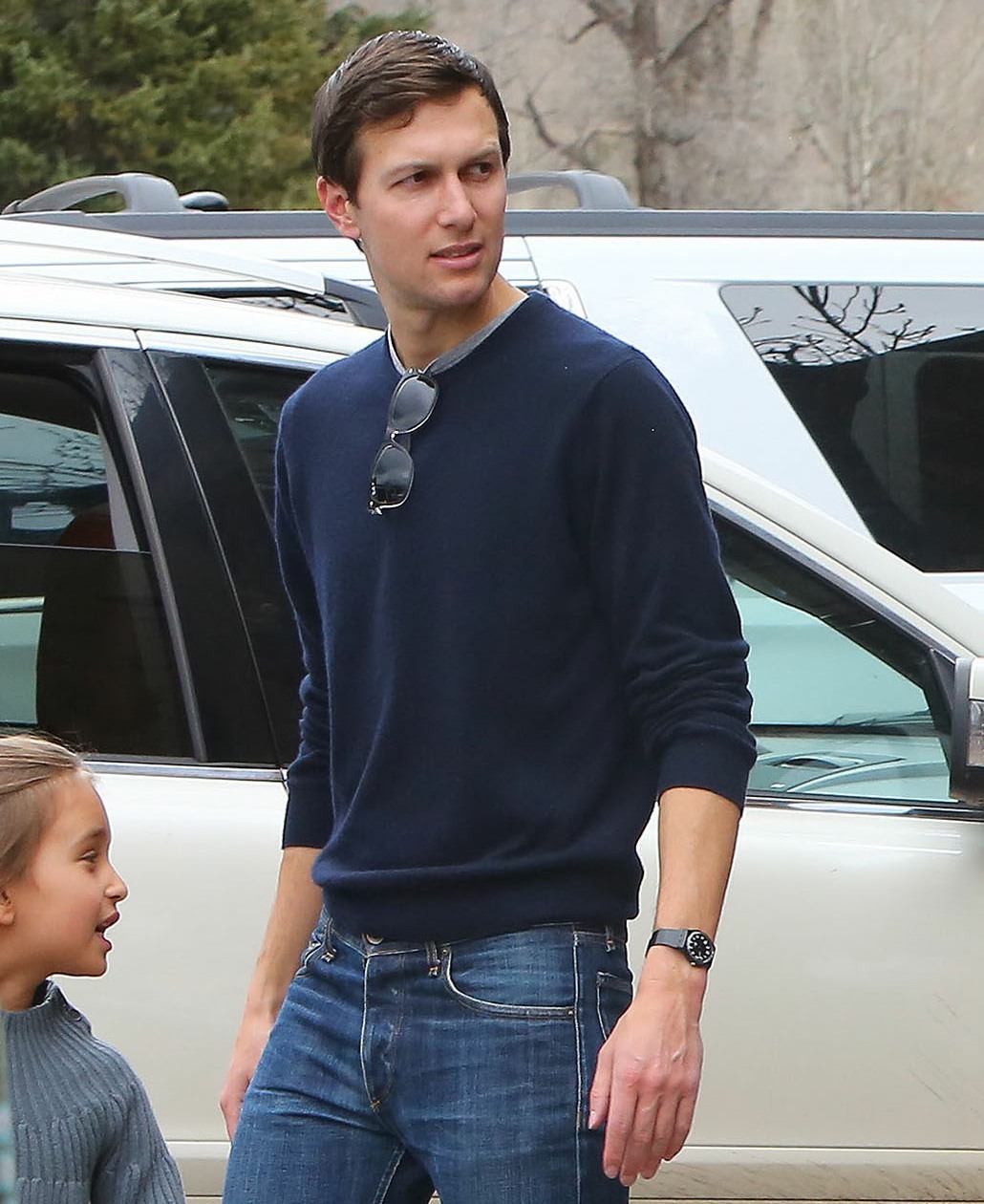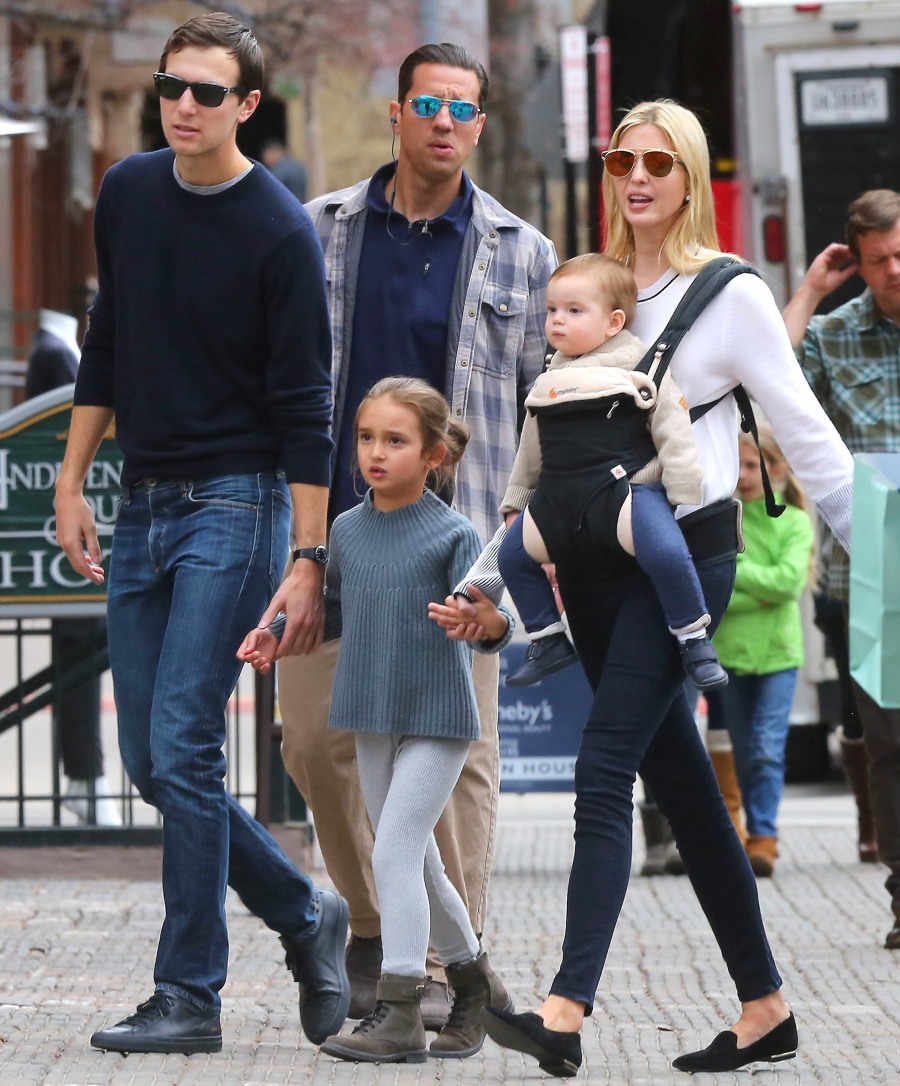 Photos courtesy of Fame/Flynet.