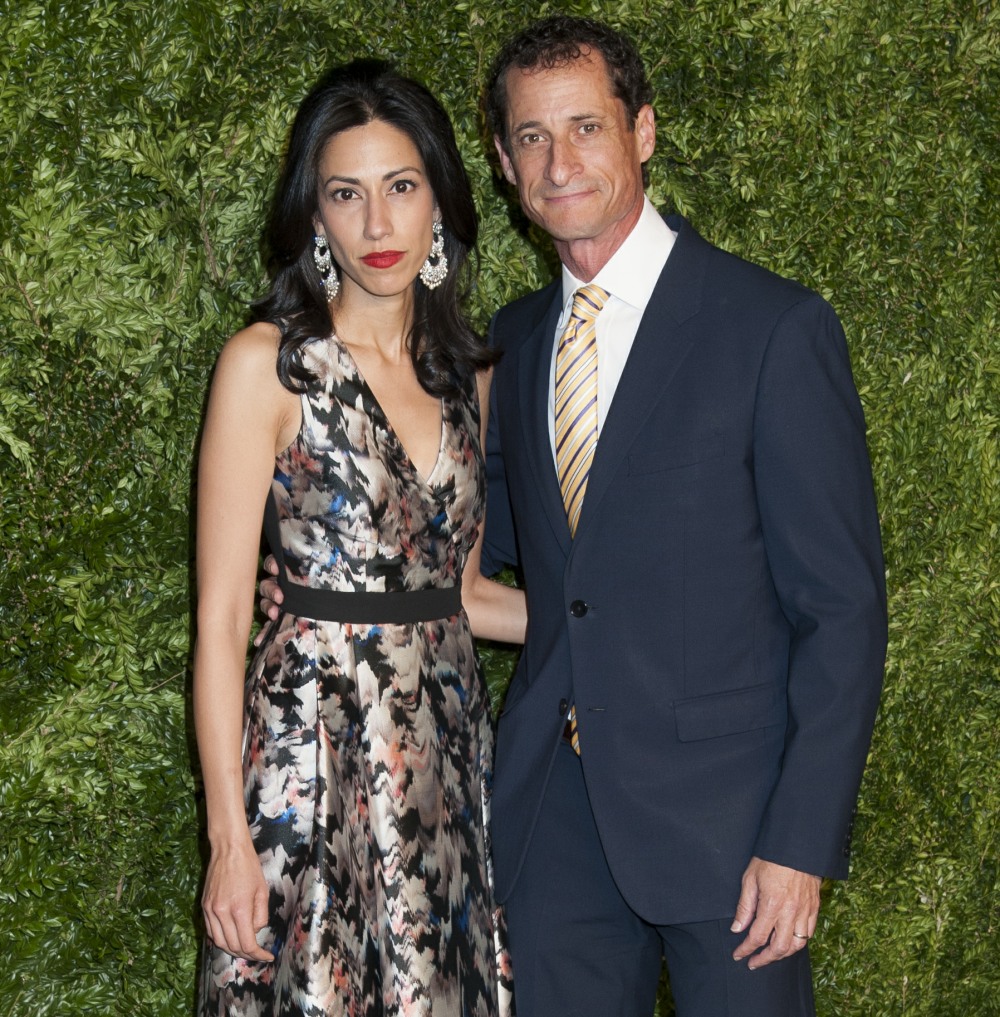 While I strongly believe that Huma Abedin is a private citizen and a private person, I feel like it's fair game to discuss her marriage to Anthony Weiner. For one, Huma invited us in to her marriage with interviews and a documentary. Two, her marriage is part of the reason why Bigly Boy Donald Trump is president. I know that's harsh and unfair, but my God, it's true. If Huma hadn't stuck with Anthony Weiner, maybe he wouldn't have used her computer and maybe the FBI wouldn't have made the connection between the investigation into Weiner and Hillary's G–damn Emails and James Comey wouldn't have torpedoed Hillary in the last week of the campaign. So, long story short… we're discussing Huma and Anthony. He is a pervert and she seemed to finally leave him for good last year, at the height of the campaign. Except now they're working things out. My God, Huma.
Fool me once, shame on you. Fool Huma Abedin four times, and she'll still take you back. After years of public humiliation by her sext-a-holic husband, Anthony Weiner, 40-year-old Abedin finally separated from the former congressman in August, one day after The Post reported that he had sent yet another explicit photo to a woman — this one showing his toddler son asleep beside him. But sources tell The Post that Hillary Clinton's righthand woman is now giving the marriage another try.

"Huma has been working hard on her relationship with Anthony," said a source close to the Abedin family. "He has been spending 80 to 90 percent of his time at the [Irving Place apartment] they share . . . If there is a disagreement, he goes to his mother's apartment in Brooklyn. Both [his and her] families are hoping they will reconcile."

Another source, who worked closely with Bill and Hillary Clinton for several years, corroborates this, saying the breakup was "more for optics for the campaign and [under] pressure from Hillary's camp."

It's hard to believe a reconciliation is under consideration given how many times Weiner has betrayed his wife….Despite all of this, the family friend said, the couple is still in love. They blame "the pressures of the campaign and presidential race . . . and him drifting off into obscurity" for Weiner's most recent relapse, the friend added. The friend said that since completing outpatient therapy for sex addiction last fall, Weiner has been continuing treatment in New York City.

"A lot of [their] friends believe this is an illness, that he is sick," said the friend. But "Huma takes it into consideration that there's been no affair, or physical contact that anybody is aware of. He never met [the women]."
Girl, you need to love yourself. I know I'm judgmental and we never really know what's happening in a marriage and plus, they have a son together. But seriously, they should not be married anymore. Maybe Weiner does have some kind of "sickness" or addiction. Perhaps. But does that addiction change the fact that he was emotionally unfaithful over and over and over again, that he publicly humiliated her over and over again? Does it change the fact that he loved to sext other women while their son slept in the same bed? Will his fundamental self-defeating nature ever really change? Even if he goes to therapy and makes a million promises to Huma and he truly does love her, he'll still need to scratch that self-sabotaging itch somewhere, at some point.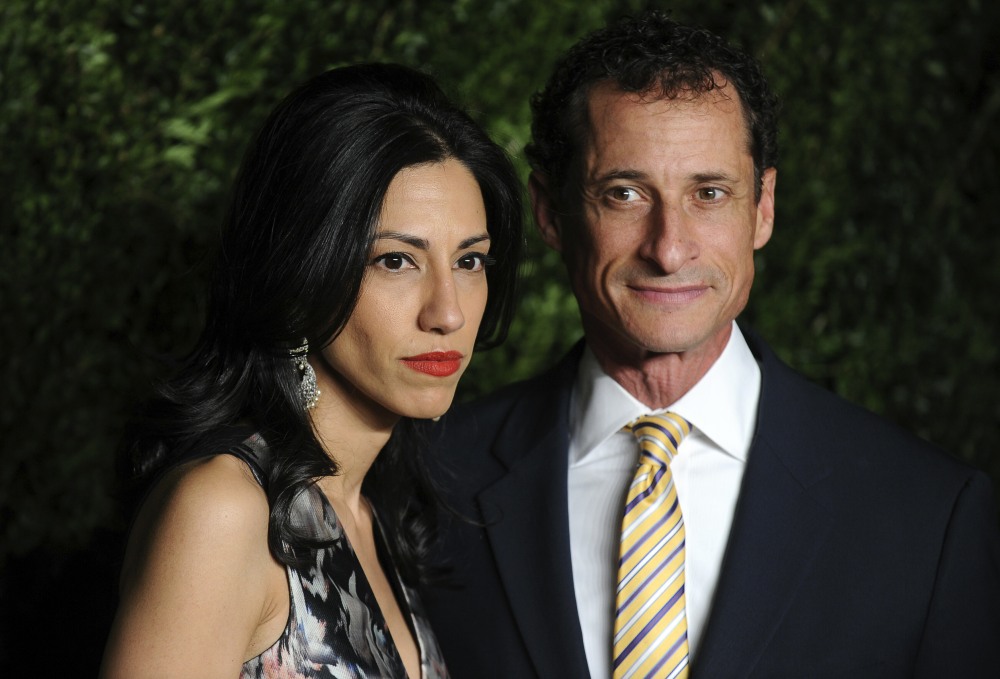 Photos courtesy of WENN.