The headlines on this story are sort of unfair overall. Huffington Post went with "Tina Fey Drags White Women Who Regret Voting for Trump." But Tina Fey wasn't exactly dragging anyone, I don't think. Fey took part in a big benefit event for the ACLU in New York on Friday. As part of the benefit, Fey did a discussion with two ACLU people and that's where she "dragged" white ladies. Except that she was basically telling white women to check out MSNBC instead of HGTV. Like, the subtext of this is "acknowledge your privilege, white ladies who voted for Trump." But it that "dragging"?
White women love Tina Fey, but Tina Fey isn't too happy with white women, especially the ones who voted for Donald Trump. During "Stand for Rights: A Benefit for the ACLU" on Friday night, Fey sat down with New York Civil Liberties Union executive director Donna Lieberman and ACLU deputy legal director Louise Melling for a conversation about the battle for women's rights and the responsibility each of us have to fight for protections that might not directly impact our lives.

After the election, exit polls revealed that a majority of white women ― 53 percent, to be exact ― supported Trump in the election, compared to the 43 percent who voted for Hillary Clinton.

"A lot of this election was turned by white, college-educated women who now would maybe like to forget about this election and go back to watching HGTV," Fey said. "I would want to urge them to like, 'You can't look away' because it doesn't affect you this minute, but it's going to affect you eventually. Again, open two windows. Do watch HGTV. [Don't] turn our attention away from what is happening."

After questioning Lieberman and Melling about the current state of reproductive rights, Fey expanded her plea to all white women, including herself, to exercise compassion and empathy in Trump's America.

"I personally will make my own pledge as a college-educated white woman to not look away," she said, "to not pretend that things are happening now won't eventually affect me if we don't put a stop to it."
I don't want to write some huge diatribe against Tina Fey and how she represents Peak White Feminism, mostly because I don't believe that. I think Tina has said some bad sh-t and I think she has a history of practicing respectability politics on women in general, i.e., if you're not a sexually repressed, college-educated, heterosexual and married white woman, then you're not as important as the women who do "play by the rules." But I also think that she's trying to be a more productive ally – as evidenced by this ACLU benefit and discussion – and that she has the power to speak to a lot of those white women who did vote for Trump.
Of course, if you were being ungenerous towards Fey and those white women who voted for Trump, you could argue that they were fine with voting for Bigly and/or staying silent on important issues as long as it didn't affect them personally. Now that the sh-t is hitting the proverbial fan and the political realities are affecting them, then suddenly we're all in this together and we need to stop watching HGTV and pay attention because somewhere in this country a white lady is being oppressed!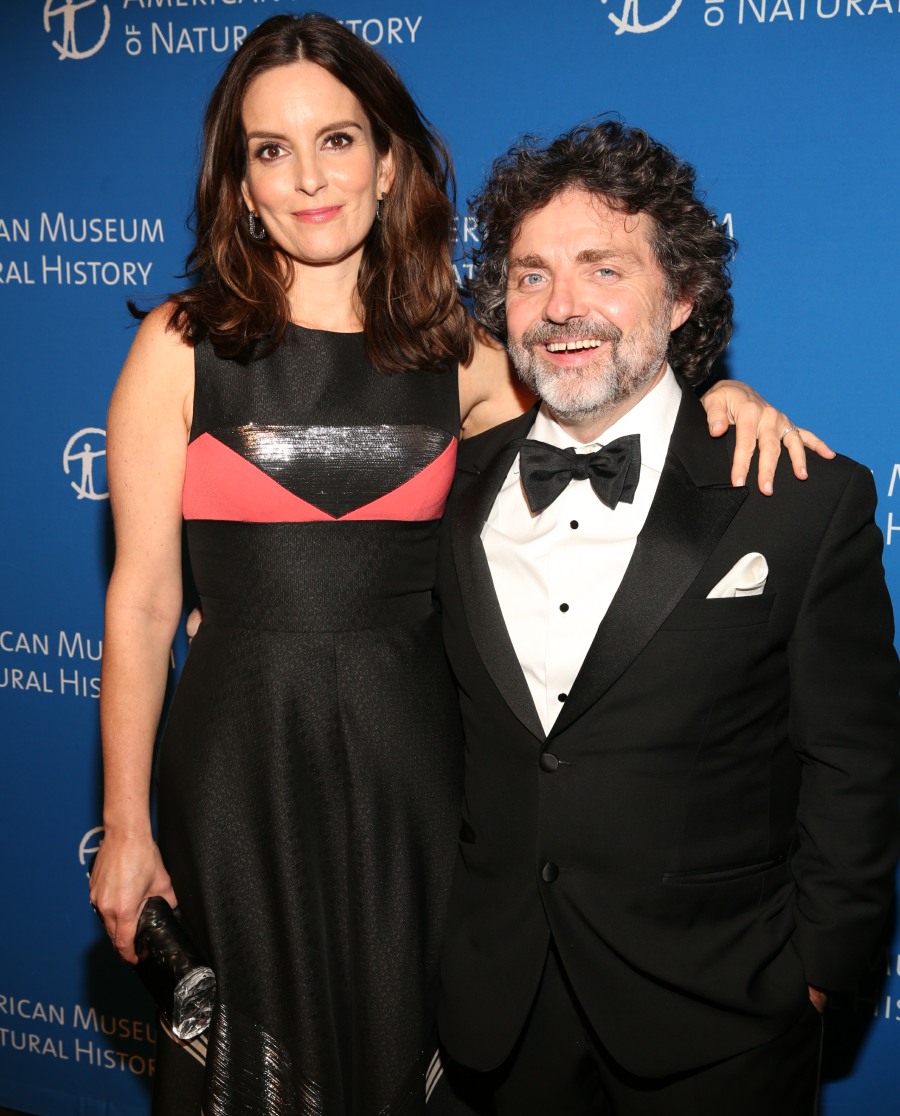 Photos courtesy of WENN.