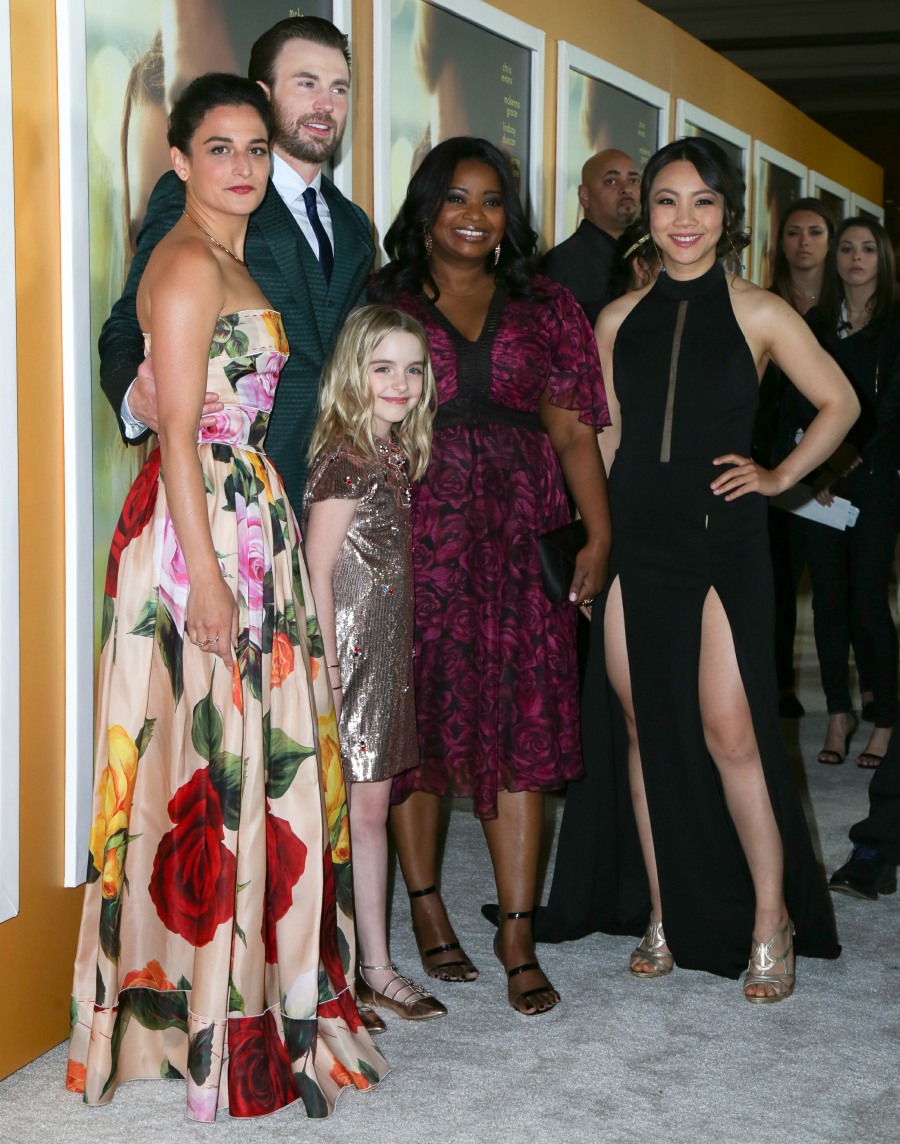 When Chris Evans and Jenny Slate broke up a few months ago, many of us believed that the split would make for an awkward promotional tour for Gifted, the film where Chris and Jenny met and possibly fell in love. She was married at the time, although she insists now that she was separated from her husband when she met Chris. In any case, they were done months ago. Jenny was the first to say something publicly about the breakup, and by that I mean that she gave one of the most confessional tell-all interviews I've ever read. Chris then followed up by saying very nice things about her publicly, because what else can he do after she went on and on and on about him to NY Magazine?
Anyway, the point is that the narrative around the red carpet for the LA premiere of Gifted was supposed to be "Friendly Exes: Jenny Slate and Chris Evans Don't Hate Each Other." But is Jenny's face giving away the secret? Jenny and Chris posed together on the carpet a few times, including other members of the cast, and I swear… Jenny's face is giving me "I am not happy" vibes. Is she not-happy because she's about to cry? Or is she not-happy because she doesn't want Chris to put his arm around her? Hm…
All I know is that I actually feel for her a little bit. Her discomfort is palpable. Poor thing. Jenny had an advantage: she knew she was going to see her ex at a specific time and she could prepare herself for it, emotionally and sartorially. I can't say this dress is what I would have chosen. I would have gone with all-black, cleavage, dark eyes and Sex Bomb Vibes. Jenny went for 1970s-floral-curtains. Yikes.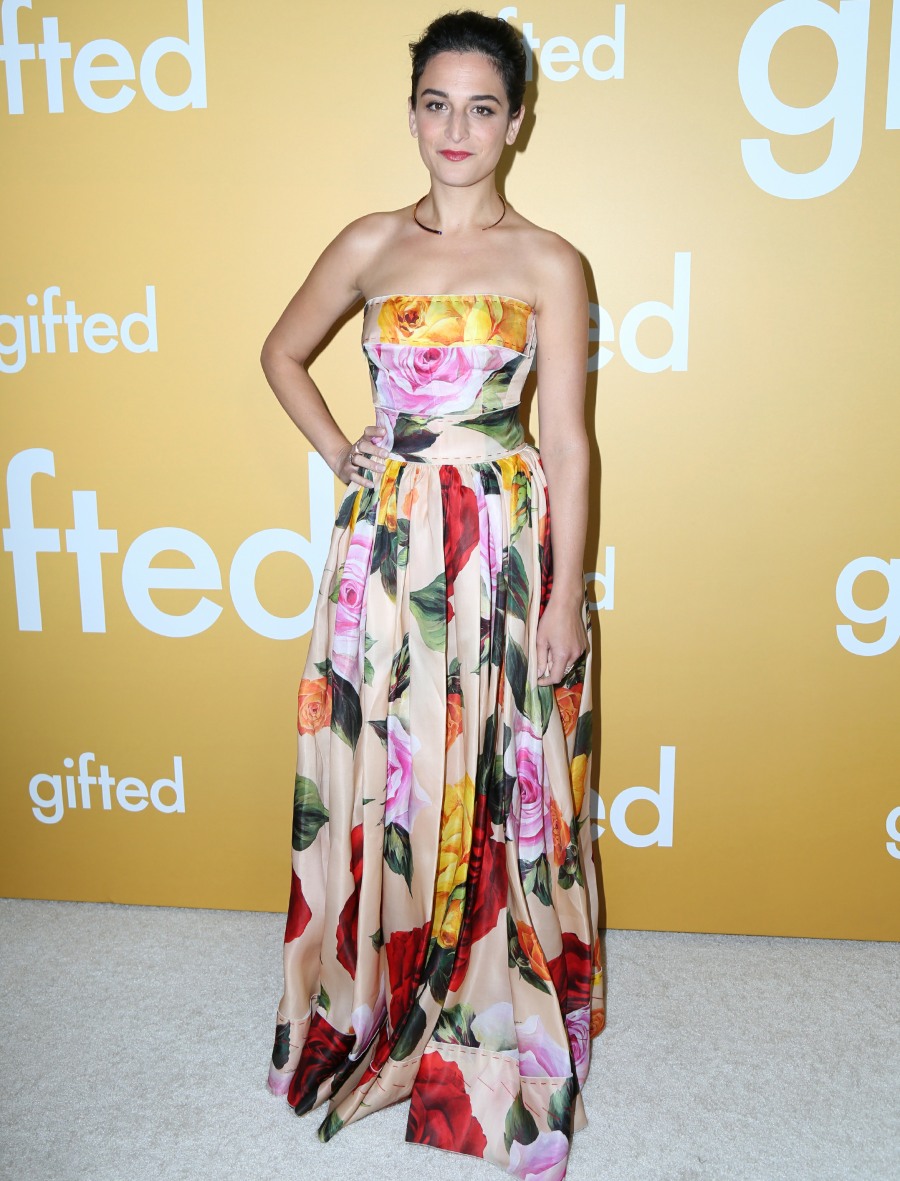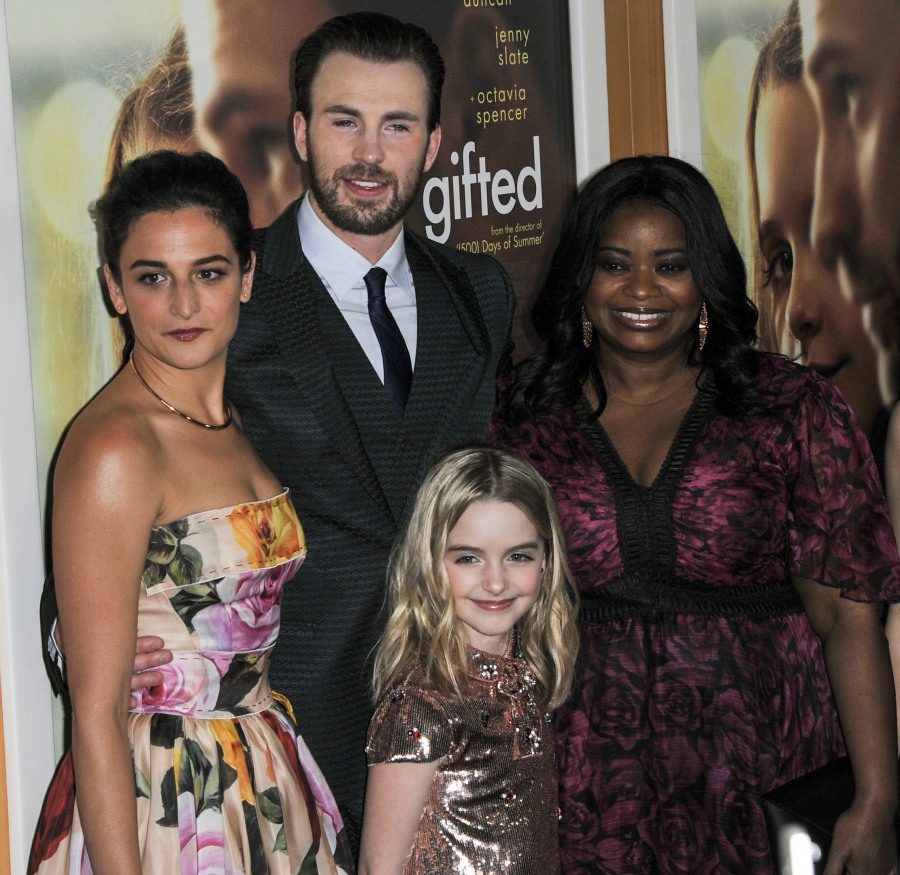 Photos courtesy of Getty, Fame/Flynet, WENN.